How To Prevent Guests From Getting Bored At Your Wedding.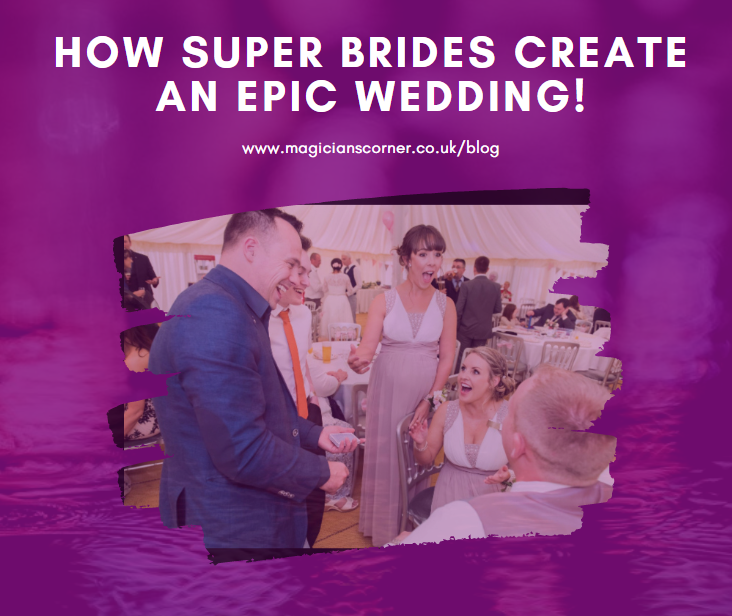 Kill The Boredom Factor
In this blog you will  learn how to stop a big untalked about problem.  'The boredom factor"  When your guests are at a lose end and don't know what to do with themselves.   Here are my top tips to make sure all your guests feel involved are having fun and don't get bored on your special day.
"It's better to be absolutely ridiculous than absolutely boring," Marilyn Monroe
OK be honest with yourself how many boring weddings have you been to? From start to finish you just can't wait for the first dance so you can make your excuses and get the hell out of there.
Long dry wedding ceremony, monotone speeches that seem to last forever, recounting dull stories, frustrating conversations with people you don't know or worst still don't like. You're just clock watching. You know the wedding, right?
That's defiantly not going to happen at your wedding. You want an elegant, happy, memorable  energetic, a fun-filled day with laughter and fun. But how do you create such a day?
Here are my top 8 tips to prevent the boredom factor at your wedding

1. Make Your Wedding Day Flow Seemly.
Make your day flow, think about your guests and family. Do you want them to have an extraordinary time creating memories that will last a lifetime?  To create and epic wedding, you need all your guests to be really enjoying themselves, everything needs to flow naturally from the ceremony to the evening reception. This takes a little planning but you are a super bride so you've got this in the bag, if not read on.

2. Atmosphere is key.
The tone of the day will be set at the ceremony. After guests need to feel the love and know where they are going and what times. To achieve this create a Facebook group or Whats App group, with your bridesmaids, ushers, and family member especially the mother-in-law 😉 share the itinerary of the day with them.  Create a short document outlining what is planned and share it away.  You could even draw it out on a piece of paper with a sharpie, share it on social and way you go
It's the small touches that add up to the big payoff.

3. Photos, Photo, Photos
After the wedding ceremony, it's usually time for photos. This is where most brides stop thinking about their guests.  You guys will be whisked off for your first photoshoot, but what will your guests be doing? That's right, getting drunk and becoming bored.  If you can you need to slow people drinking at this part of your day.  This is the ideal time to have entertainment, something fun, exciting, unusual. This part of your day is perfect for a wedding magician to perform mind-blowing unforgettable magic tricks for your guests to enjoy. Remember the small touches make a massive difference to how your day will play out.
4. After The Wedding Breakfast.
Important. Allow the correct time after dinner. I've been to a few weddings where the staff have moved guests into another room right after their main meal, people want to chill after dinner, relax and let their food go down. Allow time after the main meal and speeches for coffees – Allow friends and family to take a break, chill out, share some story's – another perfect time for entertainment a welcomed dentation.
Speak to the venue about time frames tell them you want your guests to have a time after dinner. I would suggest 15 min to 30 min maximum.

5. Don't Let Them Go Hungry.
Don't let your guests go hungry. Imagine one of your guests bring back McD's to your wedding?  If your planning a longer day, provide some canapés, something simple for people to nibble on between the ceremony and photos and into the evening. A usual rule of thumb every two hours provide some kind of food.  A nice touch here is to provide crisps for the children if needed.

6. Share Your Day Plan.
Wedding day time line. Work out how long your day will be. Some weddings start late morning and go onto the early hours. On arrival have a welcome board with what's happening and when.  Simple idea and worth the little effort and cost to put together.

7. Book Entertainment.
85% of brides wished they had booked some kind of entertainment for their big day.
After dinner entertainment, providing something fun and interesting for your guests to enjoy. Again another great time for a wedding magician to go around the tables or as the room is being turned around. I have also written a short blog on wedding games that work well.

8. Evening Guests
As the evening guests arrive, greet them with a welcome drink, this will let them find a table catch up with friends and makes them feel welcome. If you can remember be around the entrance to greet guests.
That's it my top 8 tips for creating a perfect wedding.
I can stress enough it's the small touches that will make a massive difference to your wedding.
If you found this useful, please share with your friends.
Thank you
Get in touch to request more information.
Enquiries and Availability