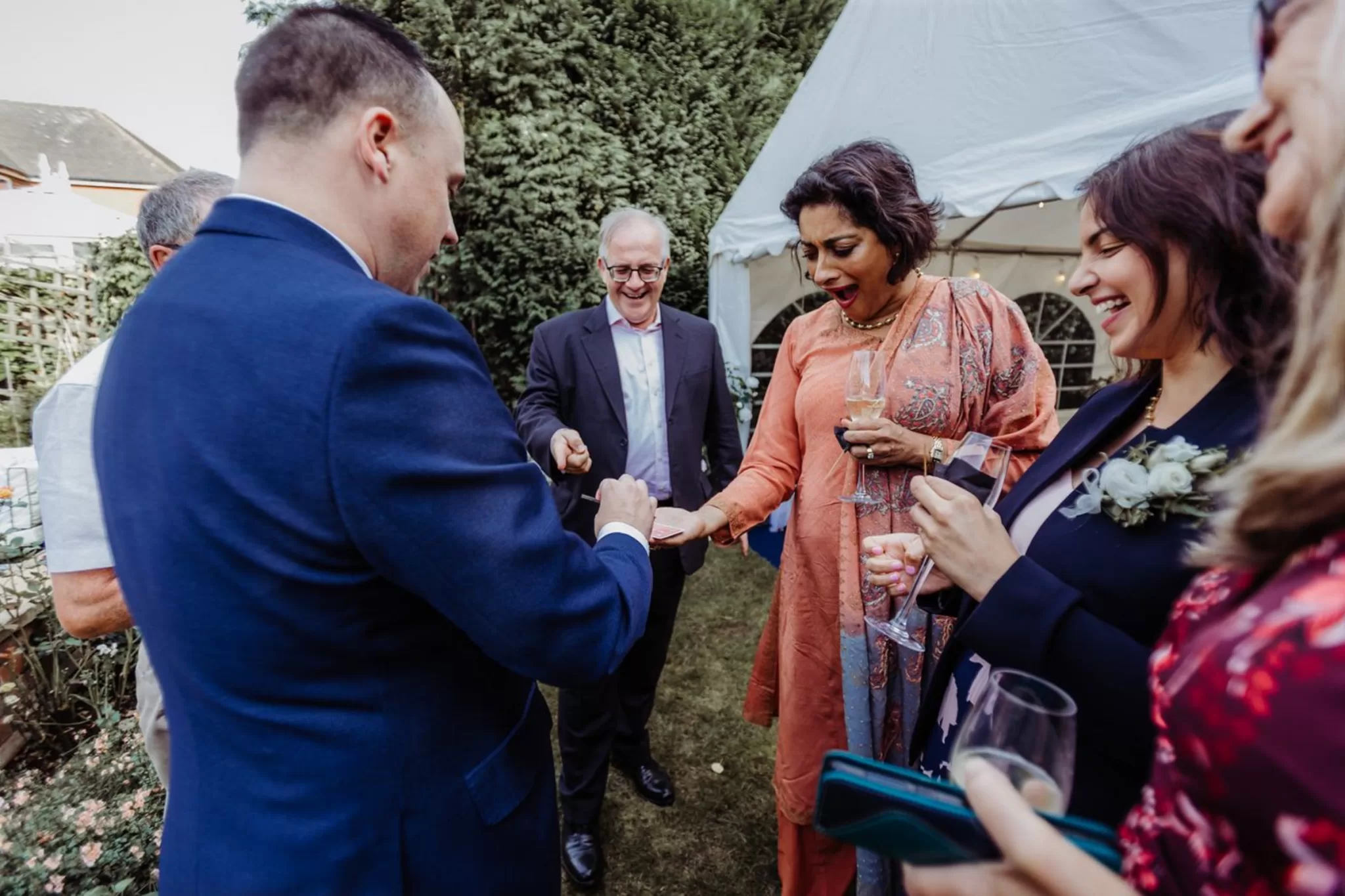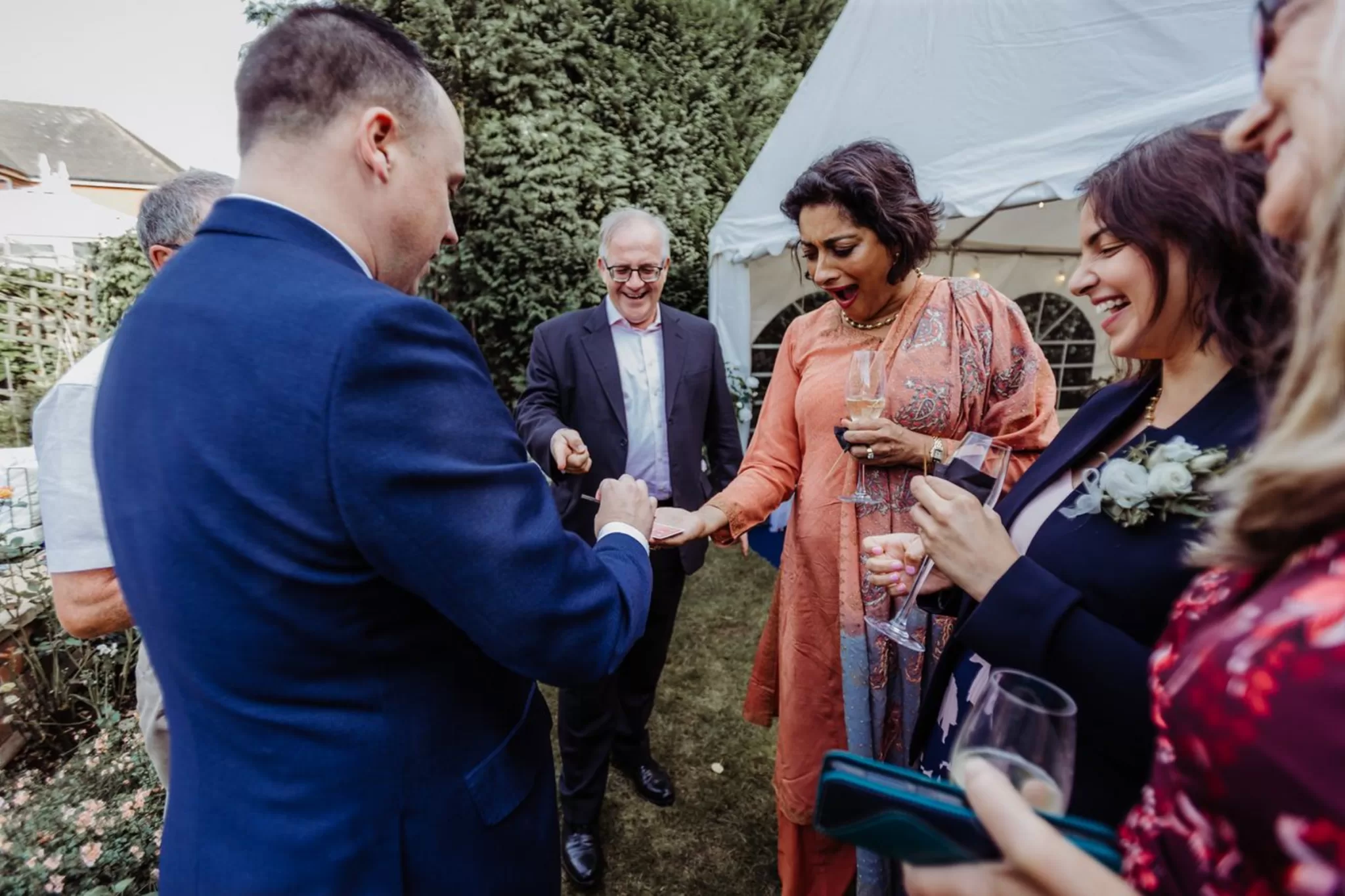 Hire Magic Circle Magician
Bring your event alive with the best magic in the West Midlands!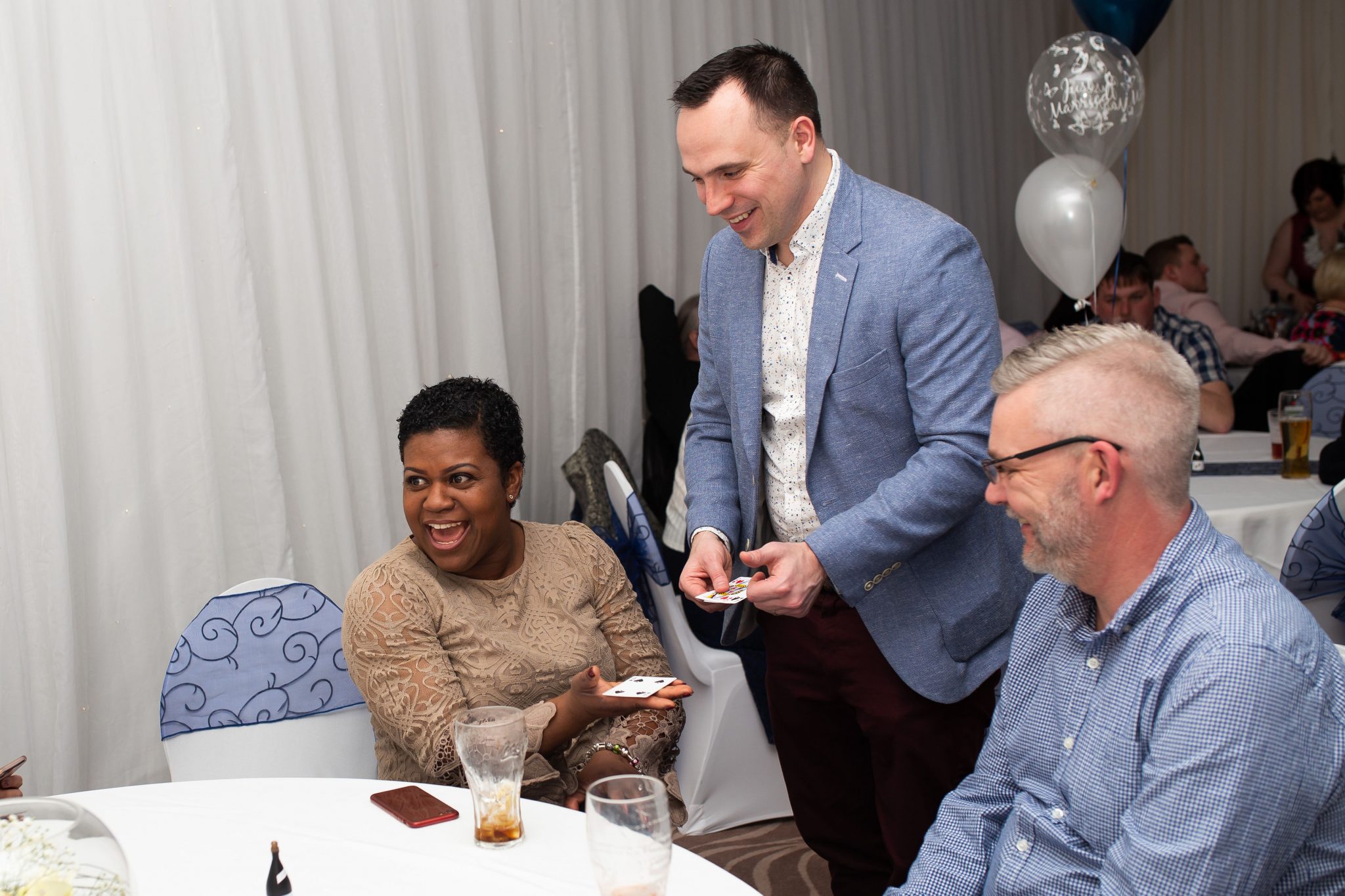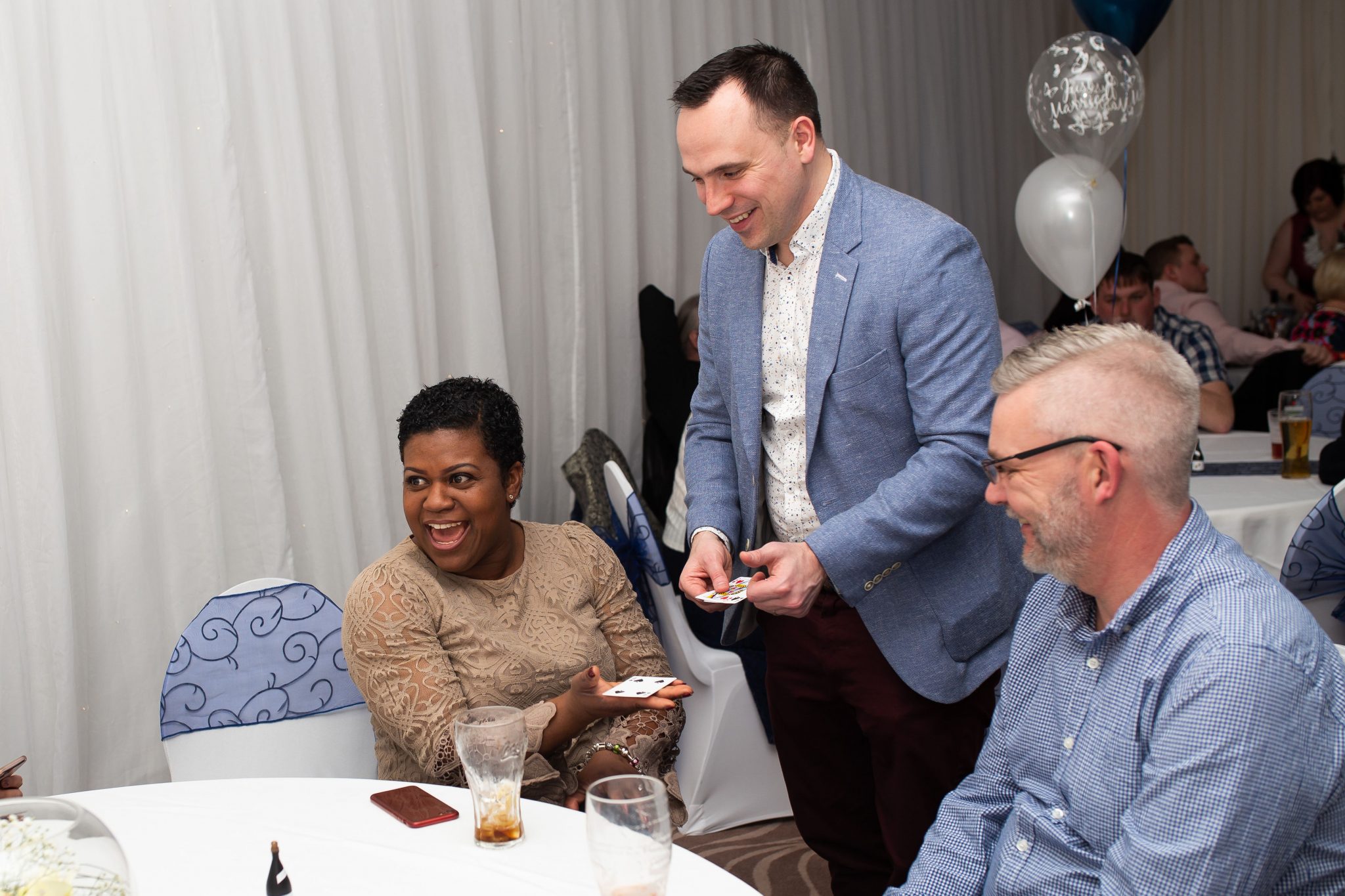 Hundreds Of Happy Clients.
"Welcome, my name is Phil Taylor, West Midlands Best Magician & Associate of the Inner Magic Circle (AIMC)".
West Midlands Magician 
When it comes to any type of entertainment, people are usually looking for a good laugh, some excitement, and a bit of escapism. When looking for a close-up magician in the West Midlands to hire for their next event.
My name is Phil Taylor Magic Circle Magician I'm not your typical magician type of magician.  My style of magic uses sleight of hand, misdirection, and physiology to create wonder in the minds of spectators. 
My performance is fun and interactive that makes guests feel at ease allowing crazy bits of madness to come alive in the moment, setting the tone of your event.  You will hear laughter, the occasional cheer and then when you look round you will see your guests having a fantastic time witnessing the impossible making your next event a hit.
I am one of only a few magicians in the West Midlands to have achieved A.I.M.C with a silver star when joining The Magic Circle this is the highest level you can obtain when taking your exams, to say I feel proud is an understatement. 
As you may have guessed, I'm from the West Midlands. I'm a professional, international, and award-winning magician with over 15 years of experience. My performance is a modern take on the traditional sleight of hand magic that has taken a lifetime to master.  But my mine force is you and your guests. I want everyone to experience well-performed magic and mind-reading, I want your guests to have an amazing time leaving your party with memories that will forever.
Wow…we had Phil at our wedding and he astonished all our guests, I had people come up to me all night saying the magician blew their mind… amazing! And such a lovely guy.. would highly recommend him to anyone ..thanks Phil
Facebook 5 Star Review Orignal Source
Hire A Close-up Magician West Midlands
Close-up magic is the type of magic you and your guest will absolutely love. It's up close and personal the magic happens right under your nose. You won't believe your eyes as I perform some of the most amazingly magical moments of your life right in front of you and your guests. Close-up magic is widely known as one of the most impressive and forms of entertainment around.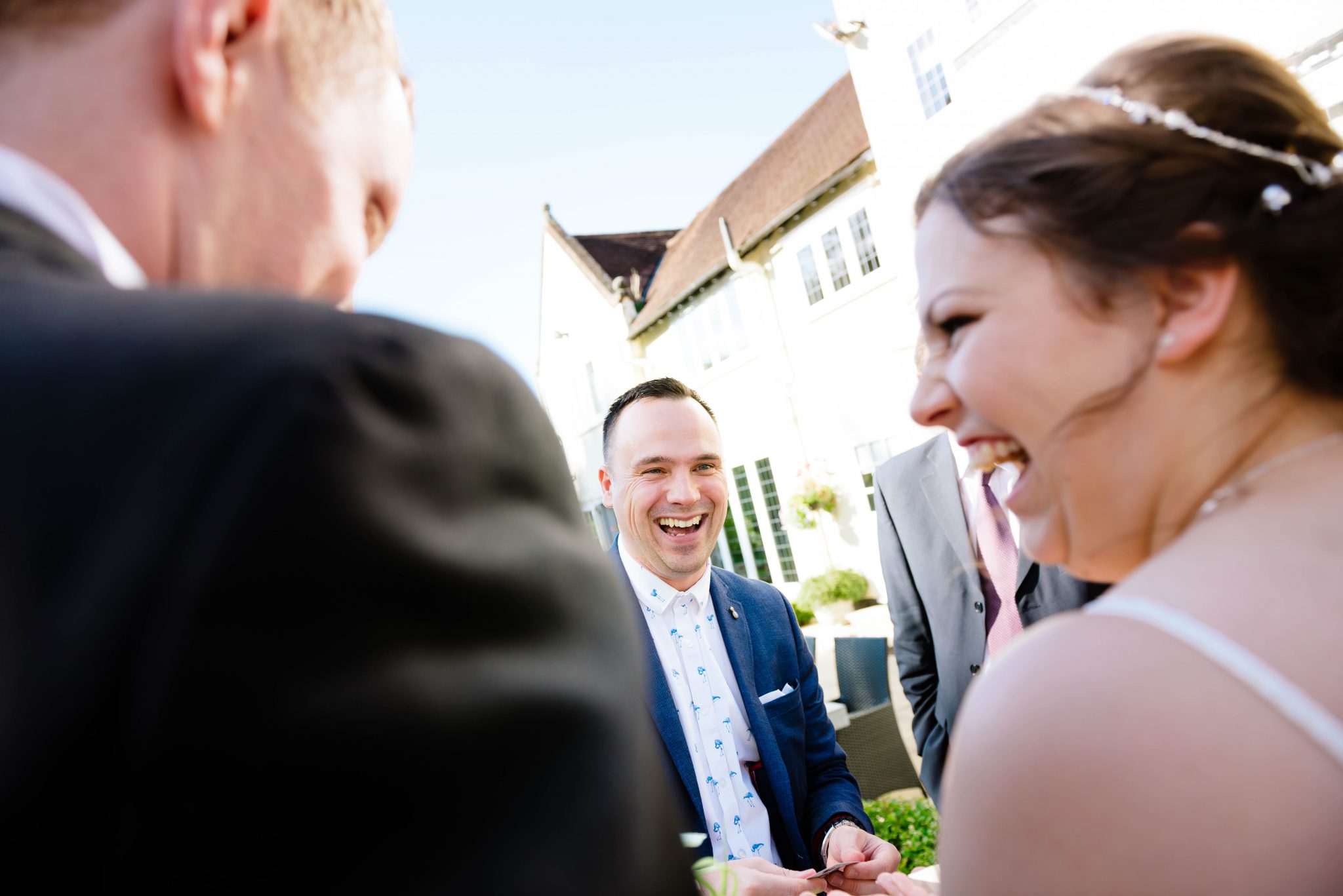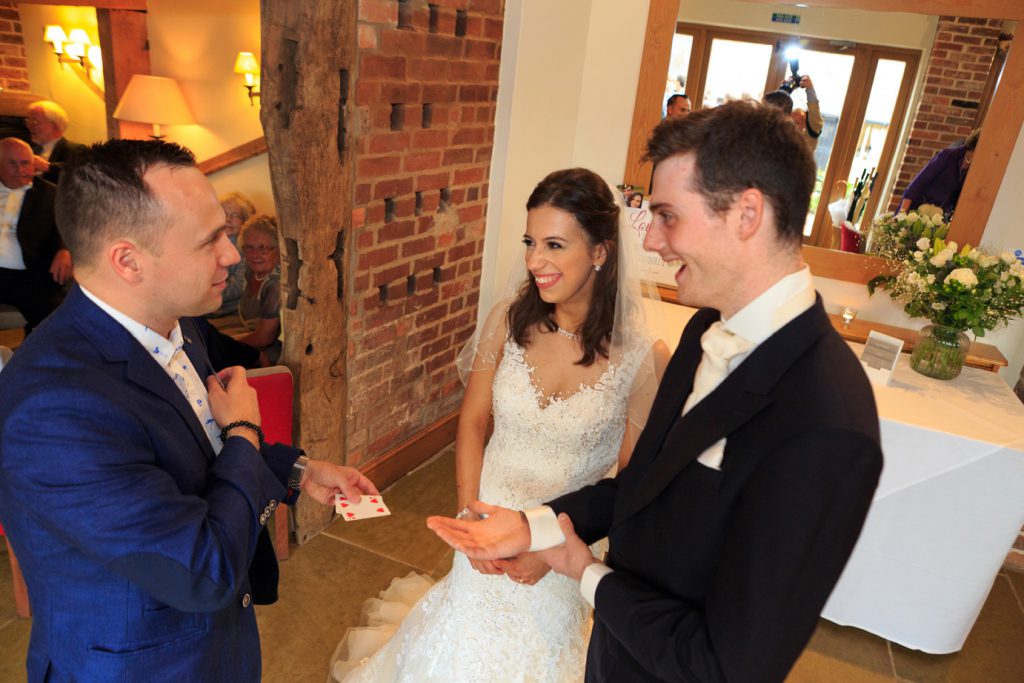 Wedding Magician West Midlands
One of the best ways to bring the wow factor to your wedding is to hire our enchanting professional magician like me for all the wedding guests to enjoy, in fact, magic is the perfect ice breaker and tone setting.
Booking me as your wedding magician I will ensure all your guests are having a fantastic time really enjoying your big day. Let your guests know this is a time to celebrate, come together and have fun.
With many years of experience as an entertainer and a proud member of The Magic Circle, I can bring a new dimension to your wedding day that will be enjoyed by all. Booking me as your wedding magician is really a no-brainer if you want a really incredible wedding. 
Hire For Birthday Parties and Private Events.
Hiring a professional magician to celebrate a milestone birthday is a brilliant idea. Yes, it's different and that's what will make it meaningful and memorable. If you are having a hard time thinking about a gift to give to your loved ones then hiring a magician is the answer.
My magic shows for all age groups its family-friendly. All your guests should experience wonder once in their lives they should witness the impossible to create the incredible possibilities of life that's the gift of magic. A professional magician will take away any daunting feelings around entertaining your guest and will help to make your special event more memorable and will create a buzz of excitement and anticipation your guests will enjoy for years to come. 
If this should like something you would want at your birthday party get in touch for a quick quote.  Packages to suit all events are available.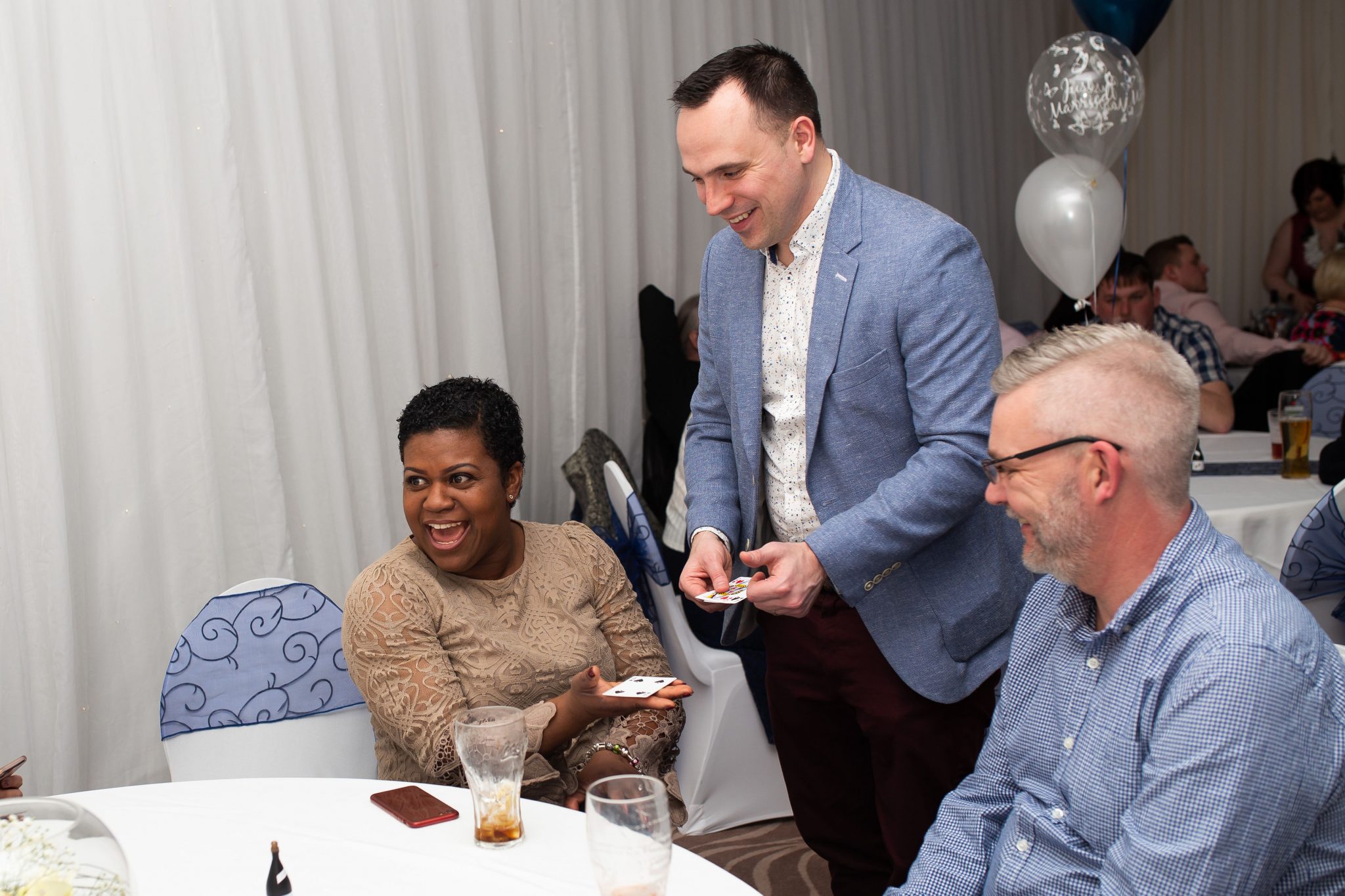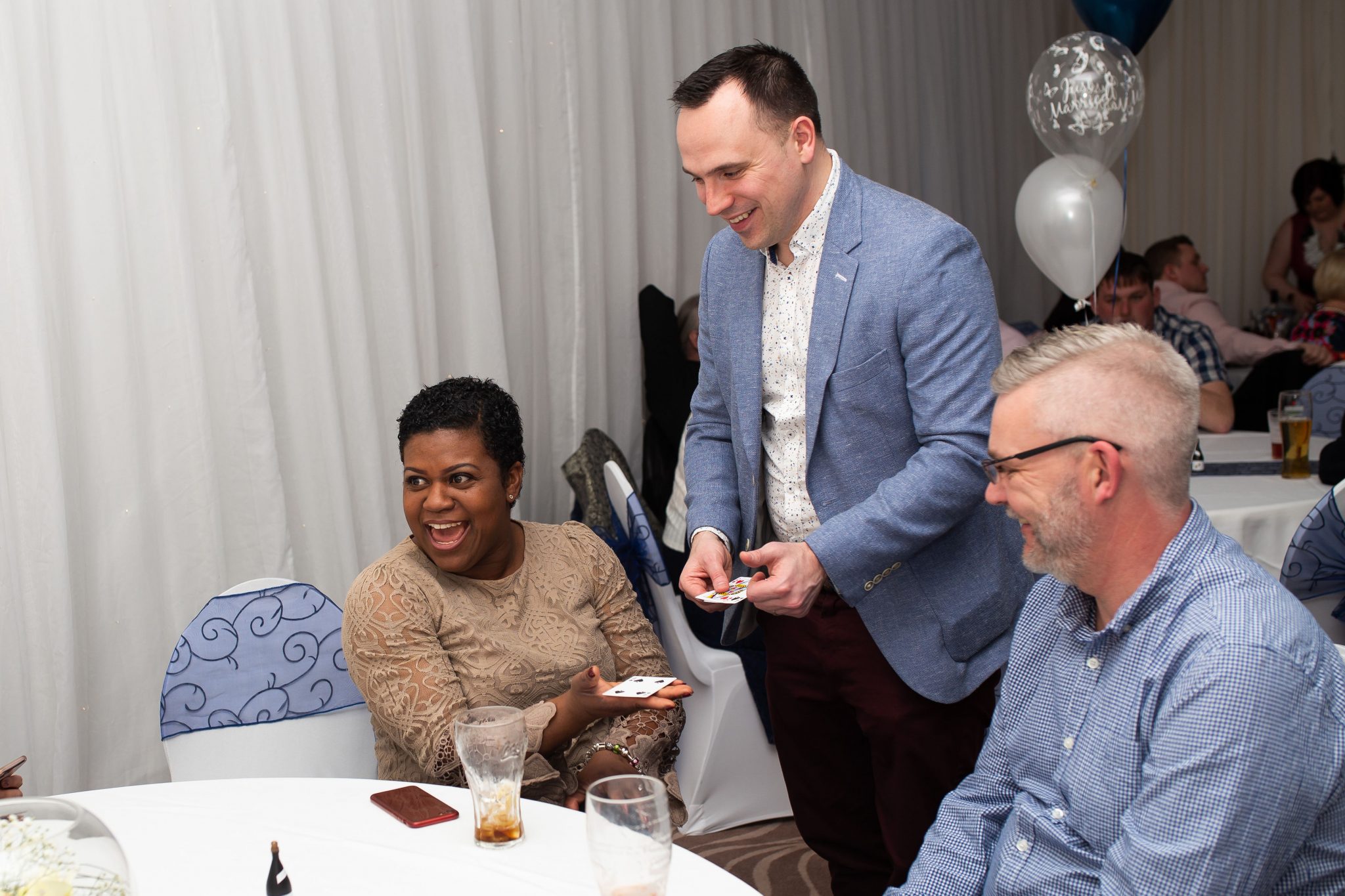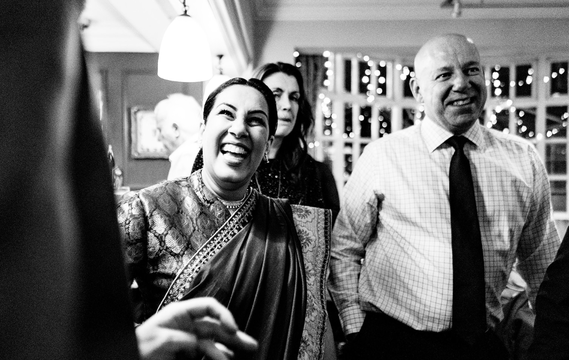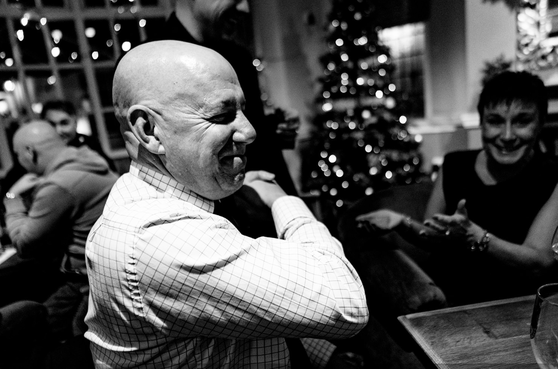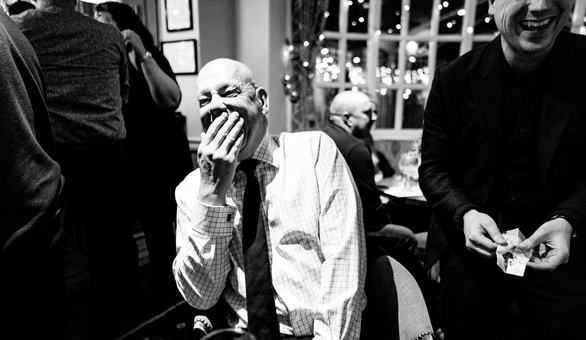 Corporate Magician
Corporate Entertainment is a crucial part of any product launch, product demonstration, or conference. I am a highly trained professional magician and member of the magic circle who will create the ' wow effect ' that will break the ice, set the tone, and bring colleagues together.  Creating the perfect environment for a fun upbeat event in the West Midlands.
Wedding Magician Birmingham
Hired Phil for our wedding breakfast, we wanted something different, not cheesy.
Our guests are still talking about how great he was! IM not joking his sleight of hand is unreal!
Would Highly Recommend Him!!!
FACEBOOK REVIEW 5 STAR WEDDING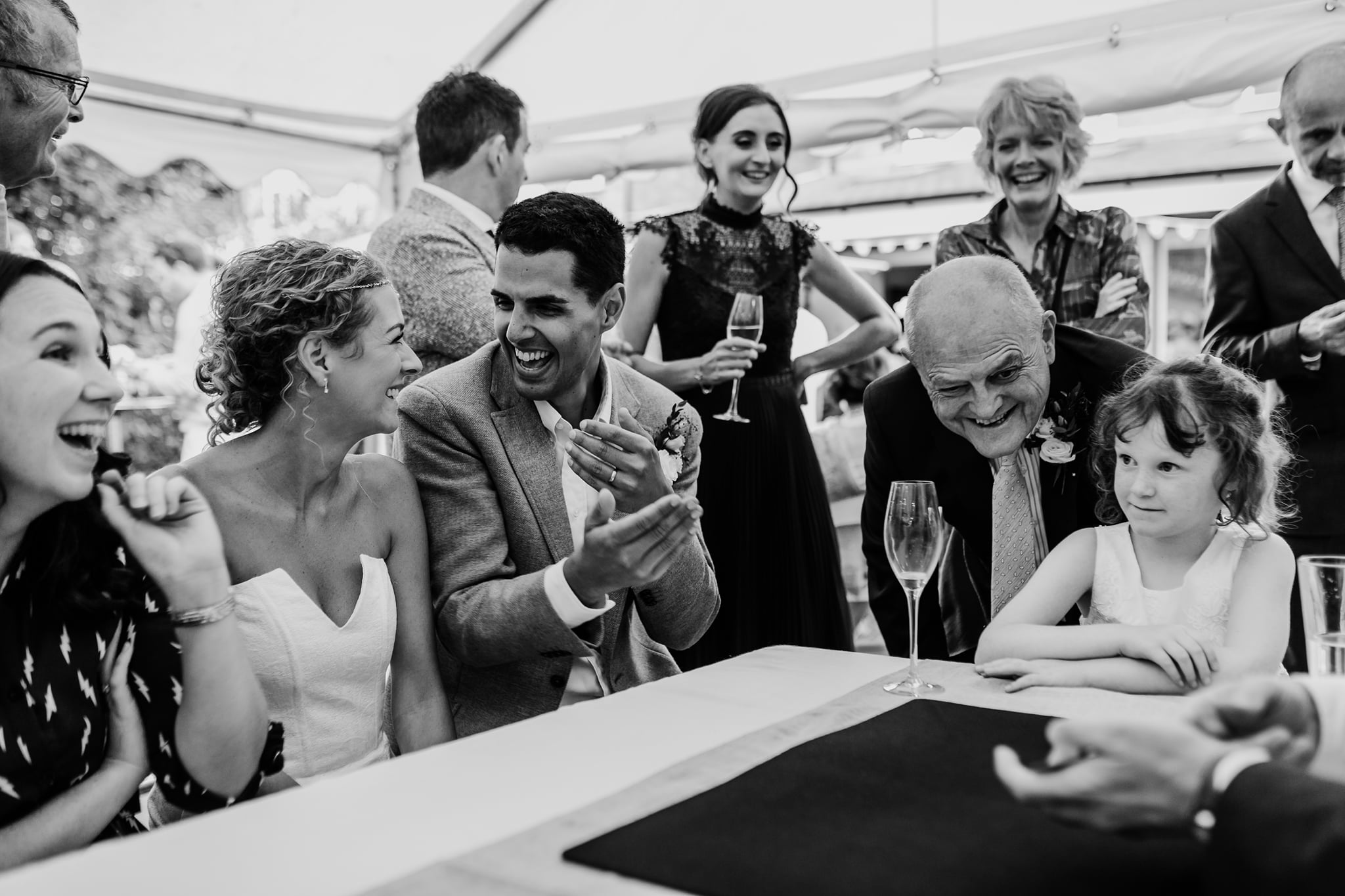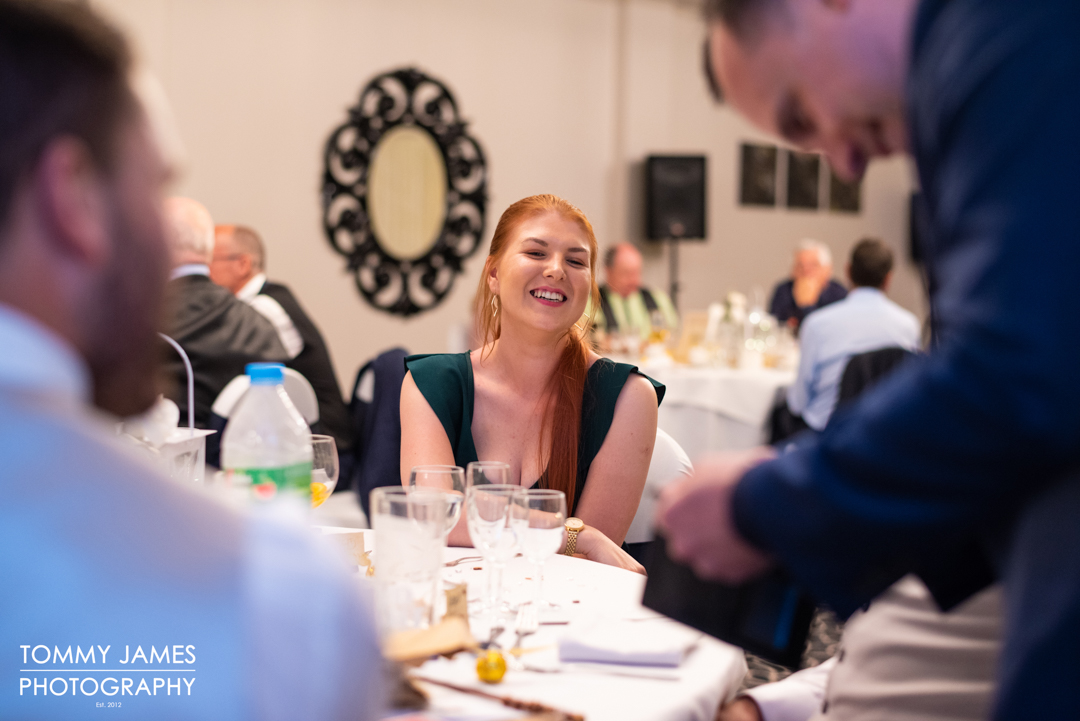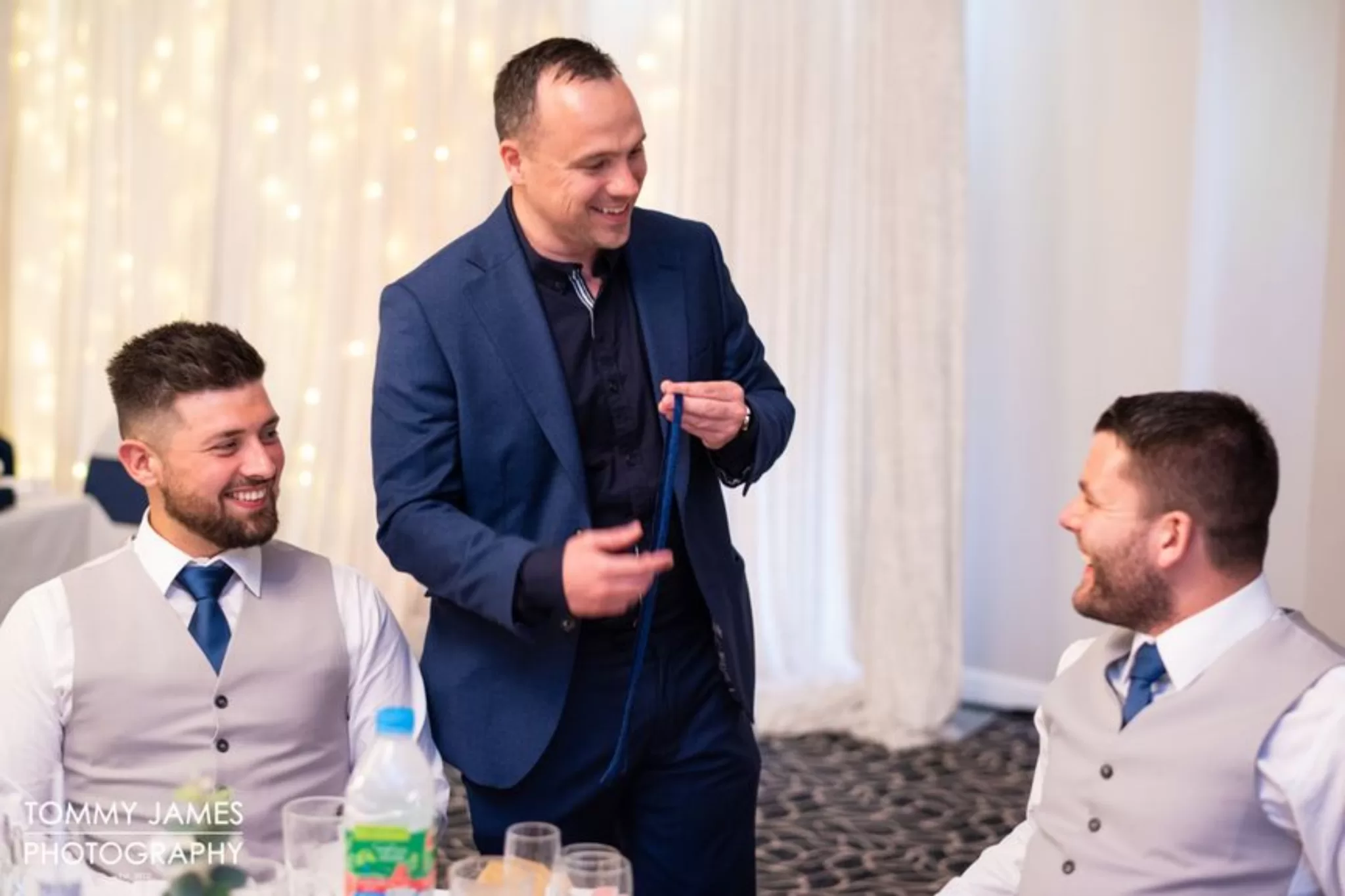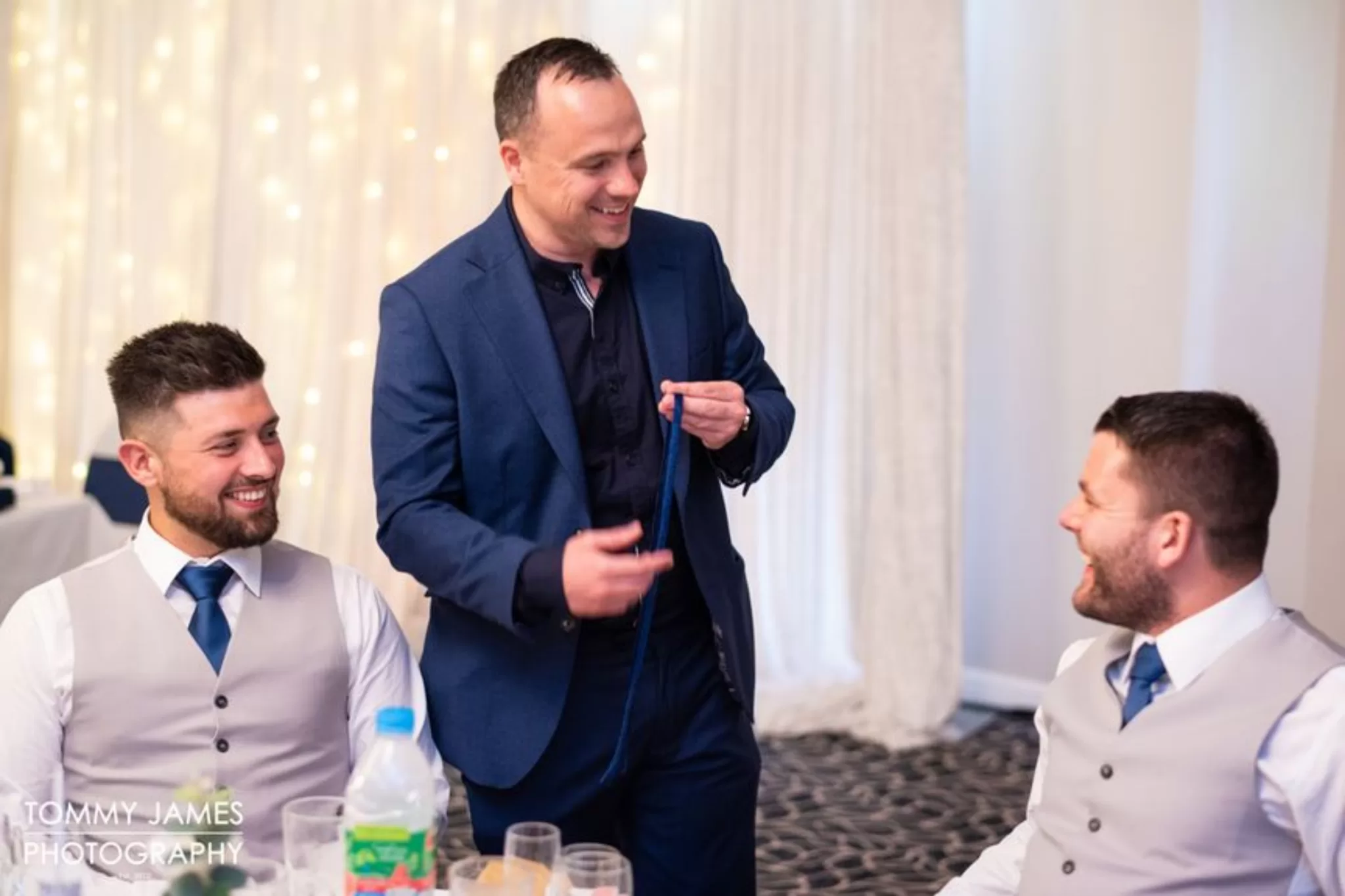 Frequently Asked Questions
Do you perform an after-dinner show?
Yes, my show is usually 25 minutes of high-impact mind reading and magic with a twist. Get in touch for more details [email protected]
Do you perform at Christmas parties?
Planning for Christmas often gets left until the last minute. If you want the best close-up magic in the West Midlands this year for your guests at your Christmas Party (or whatever occasion), you need to make sure you arrange it early or if it's a little last-minute drop me a line. Many clients book me for walk-around magic to lift the mood or set the tone. It's not every day we get to celebrate, so why not push the boat out with a Magic Circle Magician like me? To find out more please check out my Christmas Magician Page.
Do you perform at house parties?
House parties can be intimidating to host – you never know who will turn up and it's always possible the night will be a flop. But don't fear! I have the perfect solution for you…Deciding to hire me as your close-up magician means you can focus on the other aspects of putting on a successful party – I'll take care of entertaining your guests whilst you relax and become the perfect host.
What type of magician are you?
I primarily perform close-up magic, but I can do a smaller show for parties. Close-up magic has become very popular over the past few years which means I'm often hired to perform at weddings, corporate events or Christmas parties.
How long do you perform at my event?
Depending on your events or requirements, I will perform for a few hours, and guests can mingle or call me over to witness some amazing magic tricks.
How much do you charge to perform close-up magic?
That will depend on a few things – I have various packages starting from £350. Prices will vary depending on the needs of your event. To get a customised quote, please get in touch and I'll look into it for you.
Hiring a magician for your event in the West Midlands is an important decision to make, but it's just as important to ensure they will be the right fit for your needs. For example, booking me as your close-up magician is a great choice if you want something different like mind reading at the party. 
Fill In the Form For A No Obligation Consultation & Quote

About Me
I recently joined the prestigious London Magic Circle and I am proud to be a member with my silver star at the highest level possible when taking your exam. The club has been around for over 150 years and it was one of the first magic clubs in the world.
I will be putting on a fun and unforgettable show for you and your guests with sleight of hand magic, close-up magic, mix and mingle as well as some witty humor to keep things light. It will be a one-of-a-kind experience that you won't find anywhere else
Planning a wedding? Let us dazzle you with an entertaining and award-winning mix and mingle MAGIC!