Hire Manchester Magician Phil Taylor. Get ready to be amazed! Whether you're planning a party for your own birthday, or to impress someone else with some unique entertainment, guests on your big day, or work colleagues – hiring Phil Taylor Manchester's BEST Magician is sure to delight.
Phil Taylor is a Member Of Associate of The Inner Magic Circle, A.I.M.C. the most sought-after award when joining the Circle. Phil has been entertaining audiences with sleight of hand and mind-reading skills for years.
He has been hired for top companies, lavish weddings, and celebrities, you will be in safe hands when you book the best Manchester Magician Phil Taylor.
Hundreds Of Happy Clients.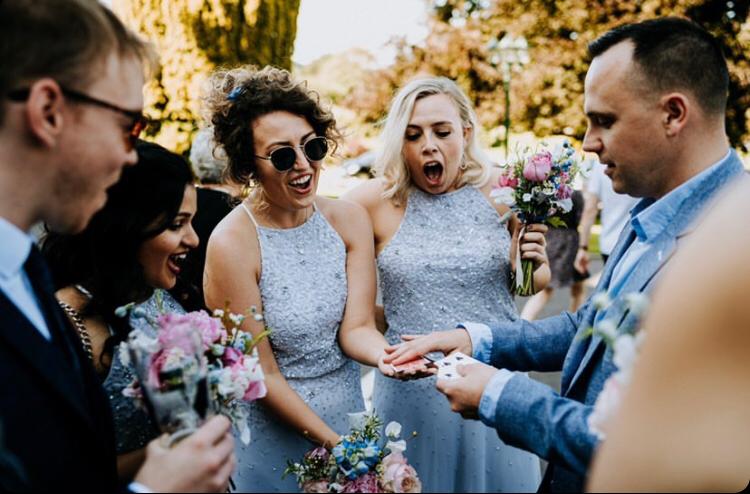 Watch Phil Taylor "LIVE" Click The Video Below.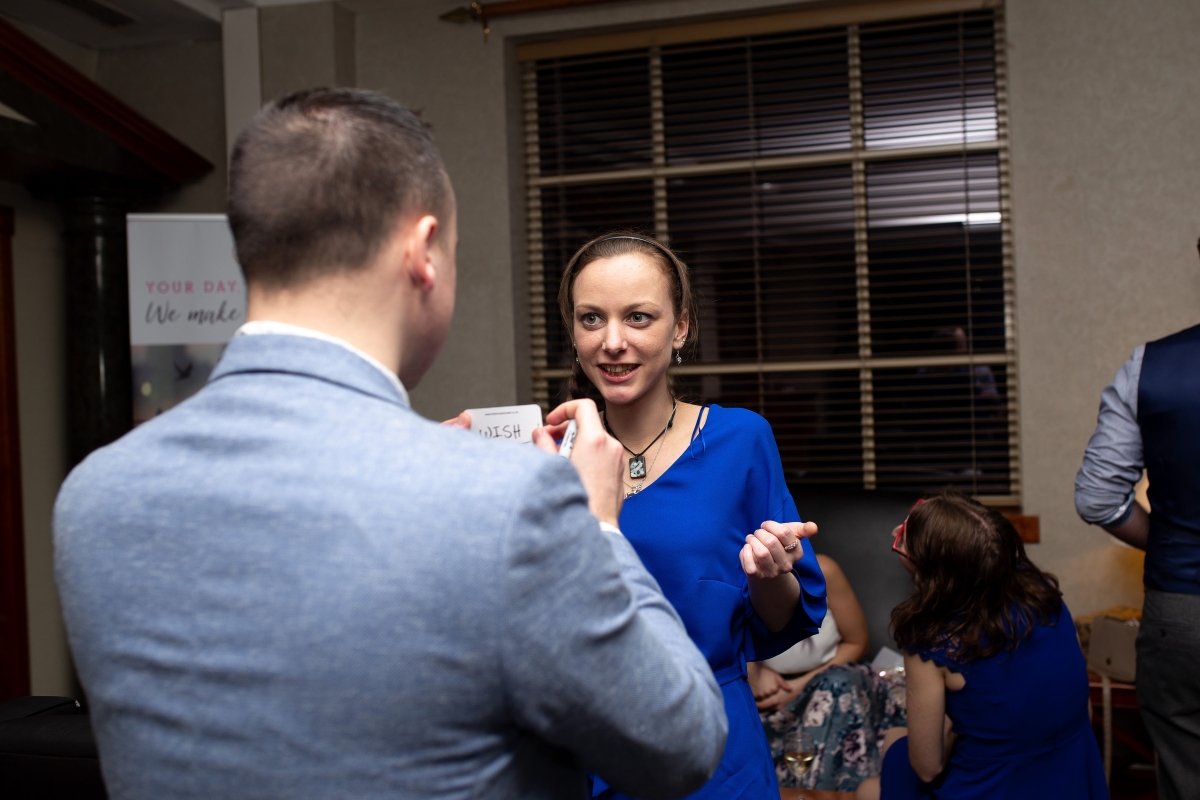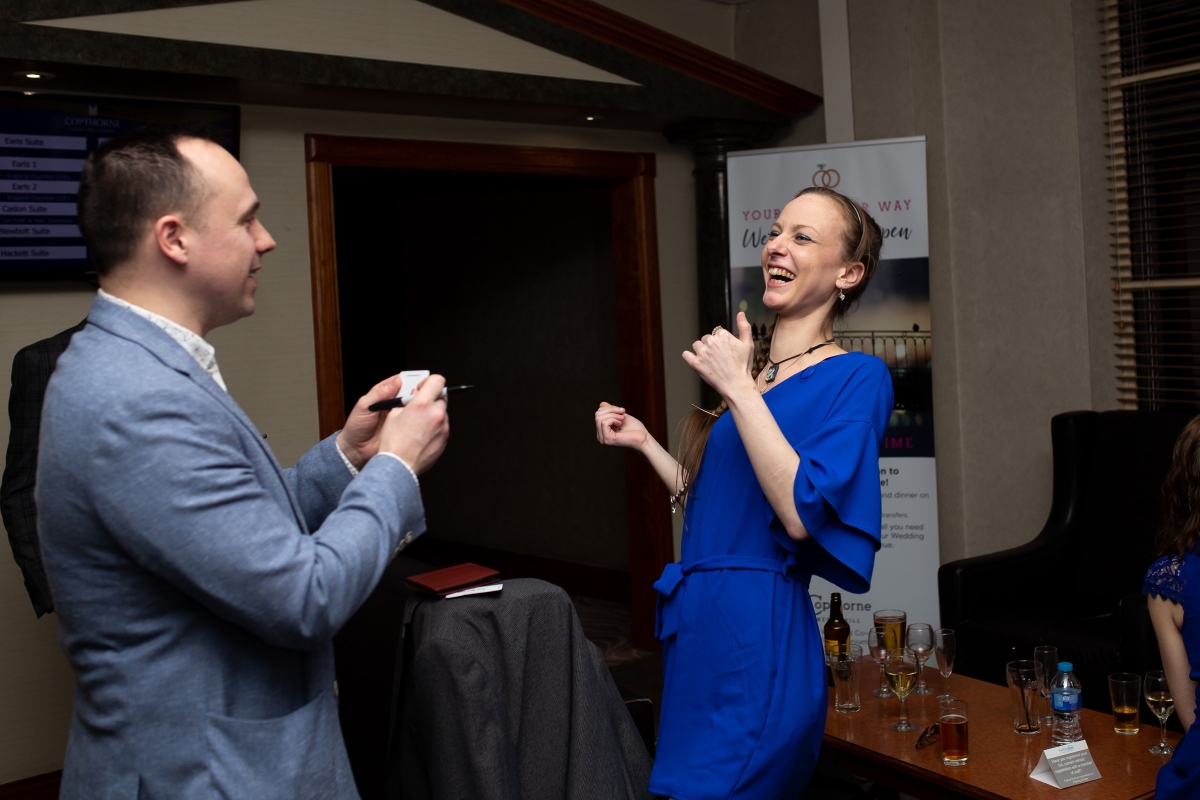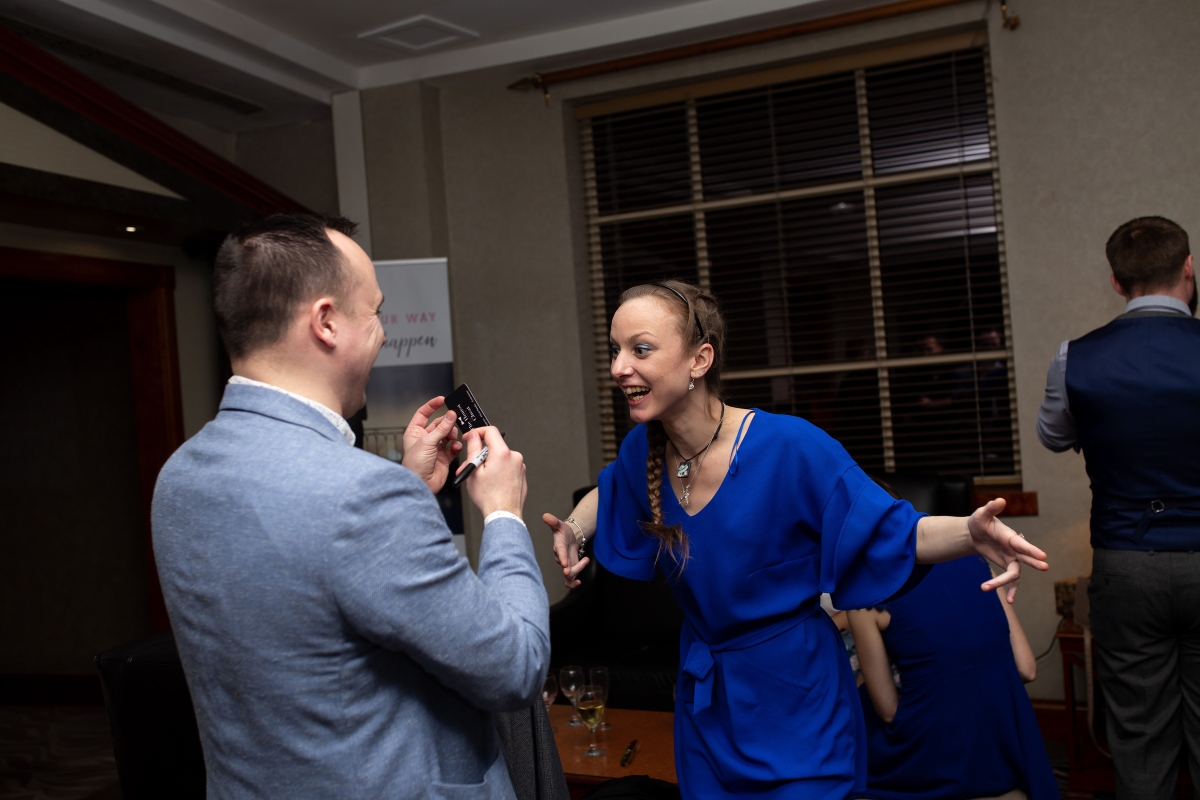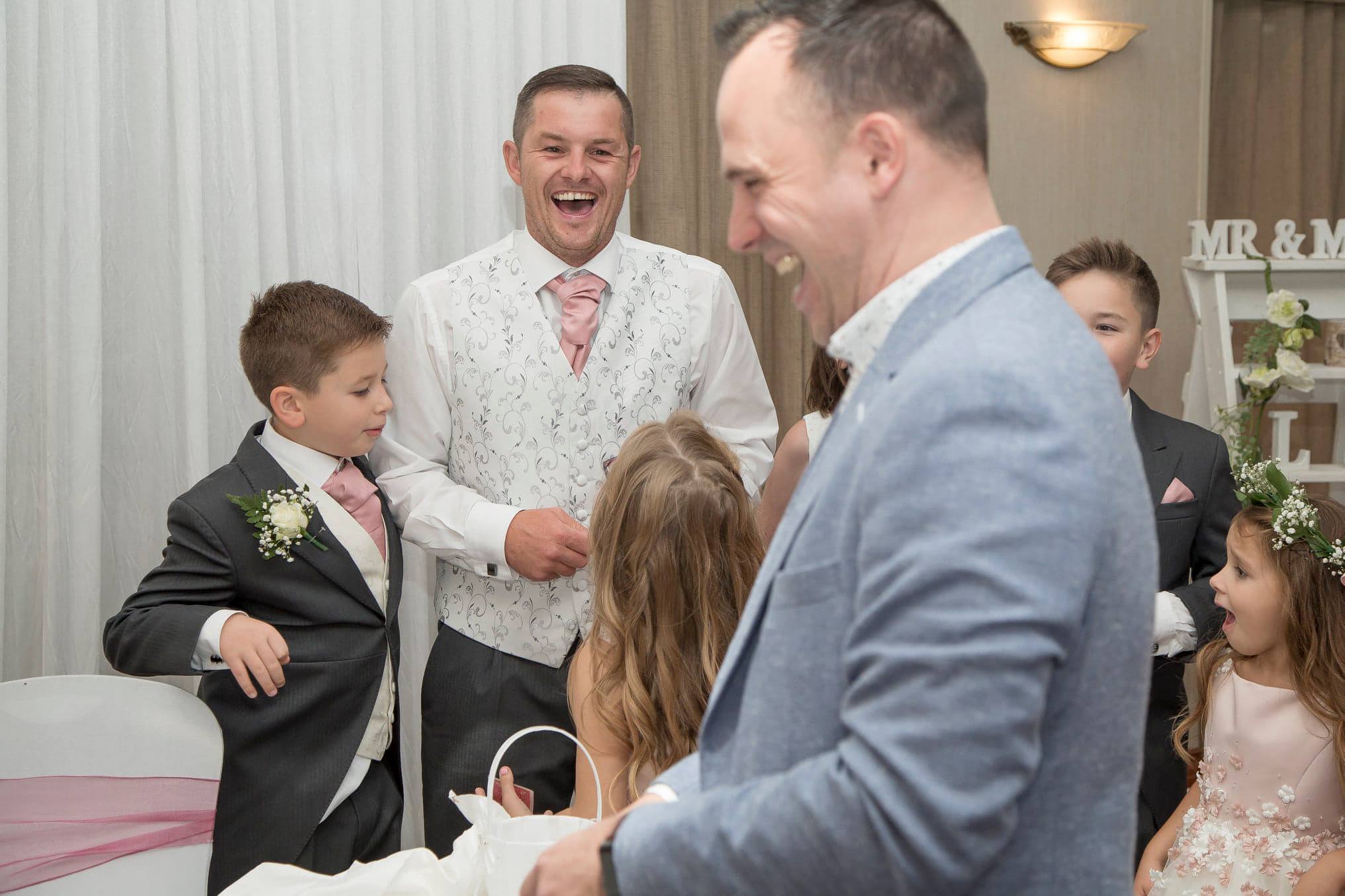 Nothing is impossible with a magician.
Manchester Magician Phil Taylor will entertain your guests with an excellent and unforgettable close-up show that will have your guests entertained, and talking about your event for years to come.
Friendly, one-to-one entertainment for all occasions.
Phil has a have a variety of magic tricks and stunts to make sure your party is one that people won't forget.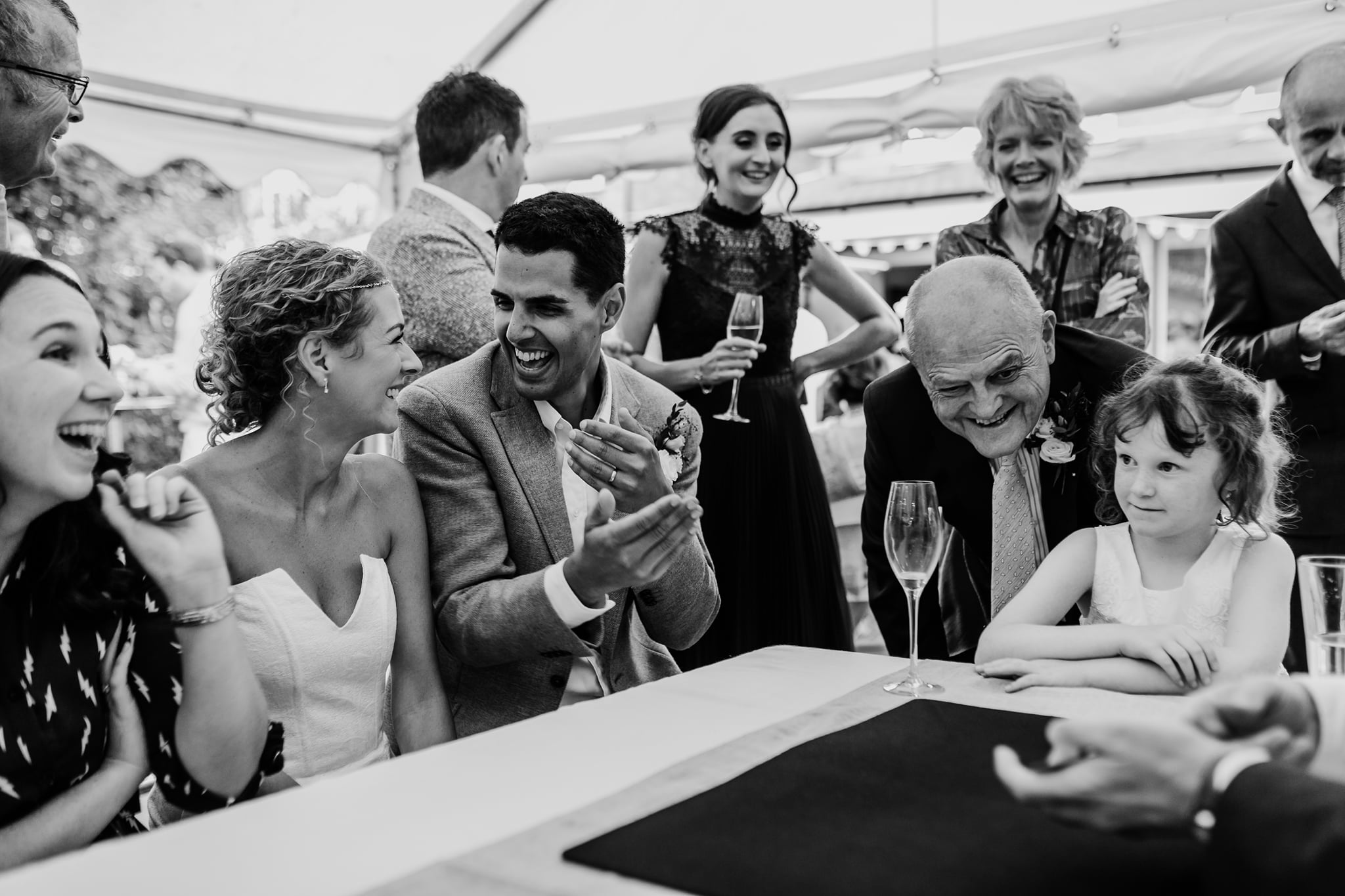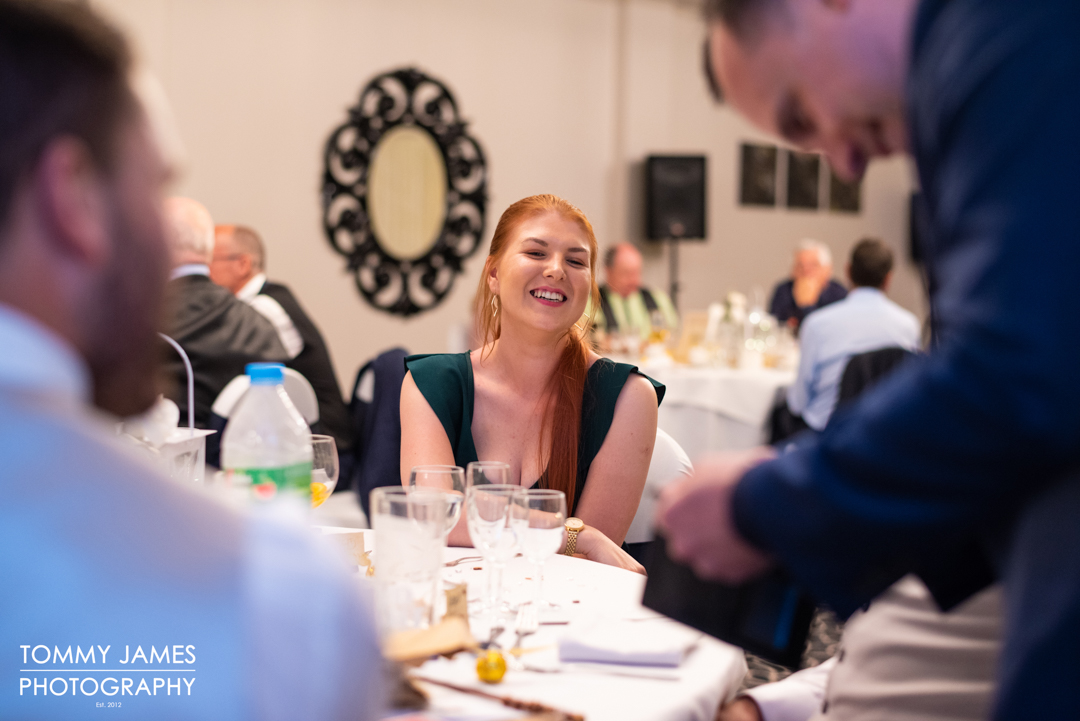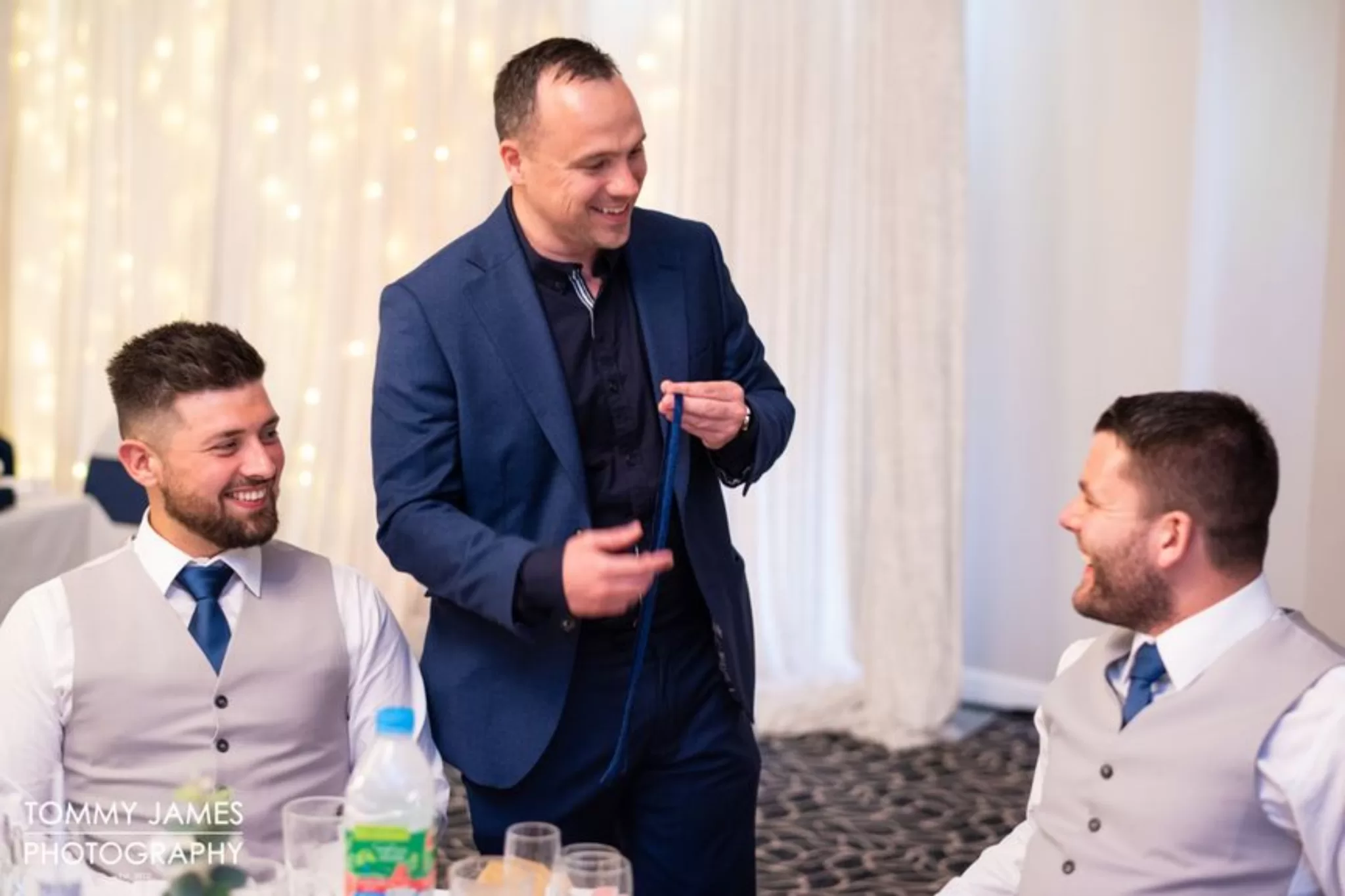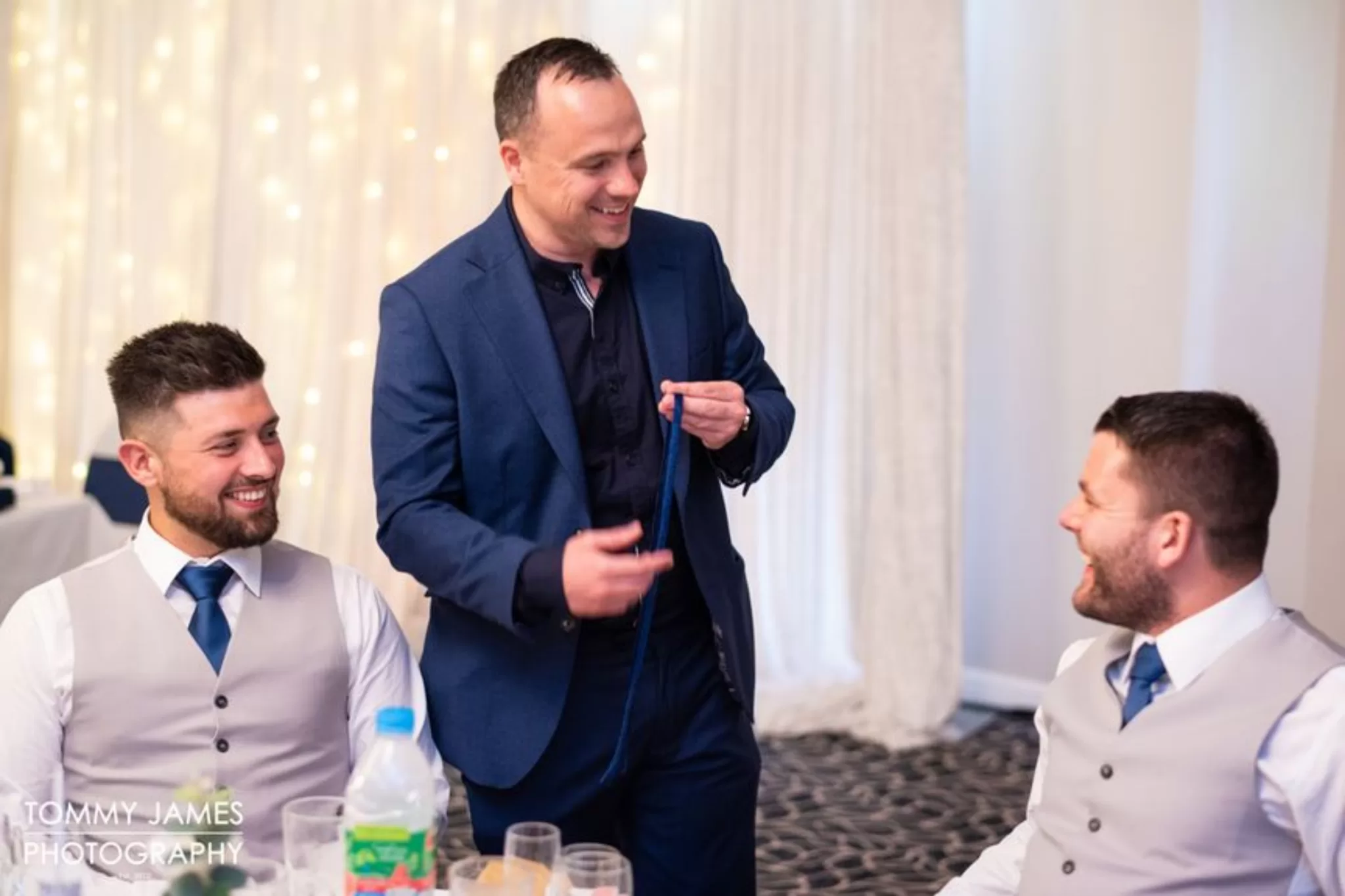 Frequently Asked Questions
Do You Perform A Weddings?
You bet I do! It's one of the best places to hire a magician. I can provide entertainment when and where you need it. All my packages and more information can be found here.

Do You Perform At House Parties?
House Parties can be a tricky thing to host. You are constantly on edge, wondering who will turn up and if it'll be fun or not. But I have the perfect solution! Hiring me as your close-up magician means you don't need to worry about entertainment– my skills ensure that your party is one of those people will talk about forever.

What Type Of Magician Are You?
I am a magician performing mix-and-mingle sleight of hand magic.

How Long Will You Perform Your Close-Up Magic At My Event?
This depends on the needs of your event. I typically do a few hours, but it could be longer or shorter depending on what's needed for that evening!

How Much Do You Charge To Perform Close-Up Magic?
It's best to get in touch as each event is different.  My fees start from £450 and upwards but again that depends on the requirements.

Do You Perform At Corporate Events?
Yes, I do. My sleight of hand magic show is perfect for breaking the ice or setting the tone of an event. It can be hard to relax guests at a corporate function, so hiring me as your magician is the perfect way to entertain your guests. Find out more here.

Do You Perform After Dinner?
Do you need a skilled magician who will always keep your guests engaged and entertained? Then I'm the best choice for after-dinner entertainment! My show is lighthearted, interactive, and never fails to please. It lasts about 25 minutes so it doesn't take up too much of your time or require me to travel far from home. Guests have said that they enjoy being part of my magic tricks – no matter what's happening on stage at any given moment in time.

Why hire a wedding magician? There are many benefits of hiring a live, close-up magician for your event. For starters, they are the perfect entertainment for any type of social gathering. They are great for all ages, entertaining children and adults alike with family-friendly fun. A world-class magician like Phil Taylor is a perfect addition to your wedding day, keeping guests on the edge of their seats in anticipation of what they will do next.
The best time to hire Phil on your wedding day is between photos, after the wedding breakfast, or as evening guests arrive. Get in touch for a quick quote.

Phil has been entertaining at private parties for over 10 years, with specialties in 18th, 30th, & 40th birthday celebrations. Phil's natural ability is sure to impress, with my top-of-the-line magic show being entertaining for all ages. Let Phil do the work so you can have the fun!

If you want your corporate function to be more special, then hiring a professional magician like me to break the ice or to greet guests as they arrive is the perfect way to get the party started.  I am a professional magician specialising in family-friendly entertainment. With my refined and elegant performances, I can provide a memorable experience for your guests!
I have performed at award ceremonies, after-dinner shows, and as a table magician. Imagine your colleagues' faces when you relax and enjoy the entertainment at your next event.
Magician London, I'm a Magic Circle professional UK table/close-up magician with numerous magical accolades.  If you want to find out more about me please check out my about me page or get in touch for a quick quote.
Get In Touch With Manchester Magician Phil Taylor