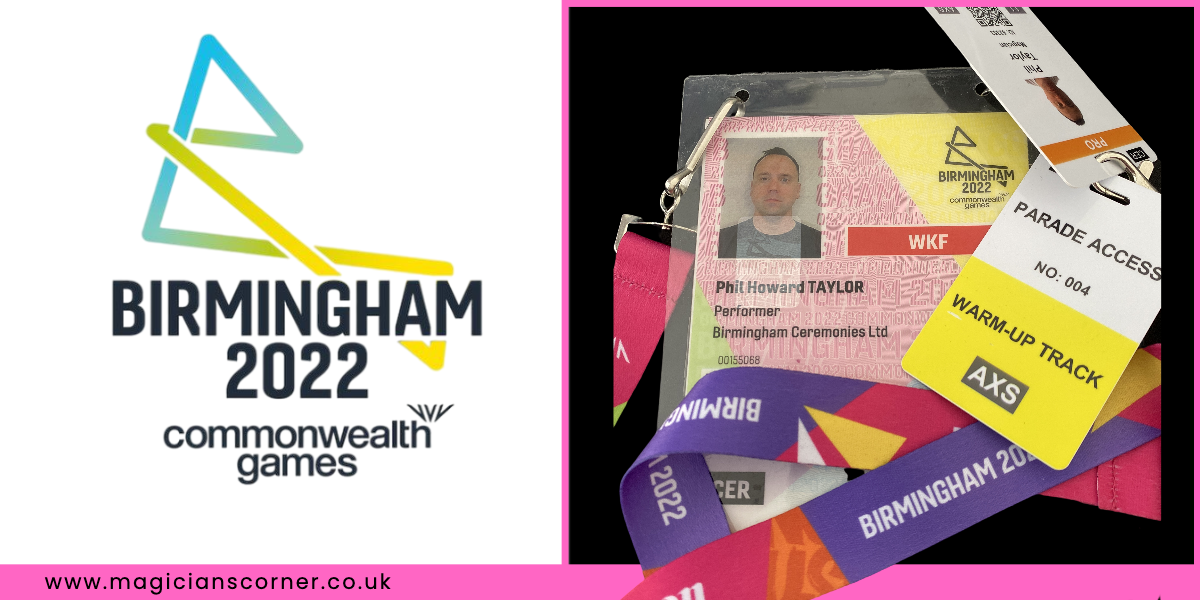 Birmingham Commonwealth Games 2022 (Magicians)
I've written a blog post before about why performing as a magician is great and this is just one of many reasons. One of the highlights has to be going to the 2022 Birmingham Commonwealth Games and performing for all these athletes at the opening ceremony.
To says the experience was crazy is an understatement – Ill try and fill you in on some of the details as I remember them.
When we first arrived, we were escorted into the stadium through the VIP entrance – as we approached, there were armed police officers either side of the road and we were dropped off right outside Alexander Stadium Birmingham.
After that, we walked around the stadium to showcase the setup before meeting up with an agent from the Commonwealth Games who took us into the warm-up track area were 4000 athletes from around the Commonwealth were to arrive.
Once the athletes arrived at their coach's, they were quickly taken to their seats to allow the entertainment to begin. We hand two hours to perform close up magic to as many athletes as we could.
I mainly perform for the Australian and New Zealand teams, and a few other countries, like Norfolk Island, to say it was amazing is an understatement. The buzz around the track with all the different cultures and people was amazing – I wish I could have bottled it up. I met some great people and had a fantastic time.
They say time flies when you're having fun. Well, it did for me.
It was a once in a lifetime opportunity and I'm glad I got the opportunity to perform at such a magnificent event.
Check out a few photos below.