Magician Gloucester
The Next Level Of Entertainment
Get A Quote!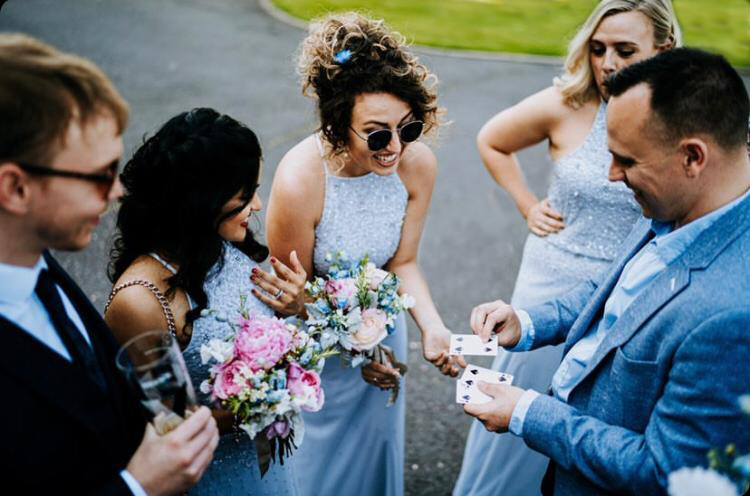 Find Out More About Gloucestershire Magician Phil Taylor
Towns Covered
Cheltenham | Cirencester| Gloucester | Stroud | Yate | Stow-on-the-Wold & More…

Close Up Magic & Mind Reading Hire A Professional Magician Today
"Magician Gloucester Amazing Magic For you and your guests"
Hello if you are looking for a top-quality, affordable, and reliable professional magician for hire, you're in the right place. I provide close-up magic, table magic, or workshop magic for private events across Gloucestershire.
Professional Magician Gloucestershire
Phil Taylor is one of the UK's most versatile magicians, performing close-up illusions, parlour shows, and everything in between, all over Gloucester.
I offer different performances for different audiences. For example, if I know I'm presenting to a small group, I might customise my performance so that it will be interactive and engaging. Each performance lasts about 30 minutes with magic, mind reading, and comedy.
Phil performed his awesome magic skills at our wedding. Everyone including us were amazed by his tricks and we all enjoyed his performances as he made his way around the room ensuring all the guests had seen his magic. Phil is a lovely guy who made us all feel relaxed and engaged well with our guests.

Close Up Magic
Excellent for a private party. My close-up magic is unique in the sense that I'm one of a handful of UK Magicians who specialise in sleight of hand, misdirection, and psychology to bring an all-around magical experience for you and your guests.
When I perform as a Gloucester magician, I want all of your guests to feel the feeling of wonder like when they were kids experiencing the world again. To create wonderful magical memories that will last a lifetime.
My job isn't just a job. Magic for me is a passion, hobby, and way of life. I want to make your next event or function the most memorable with the best tricks anyone has ever seen. I want to create a buzz about the place, make sure guests are laughing and having a great time all because you booked the best magician in Gloucestershire.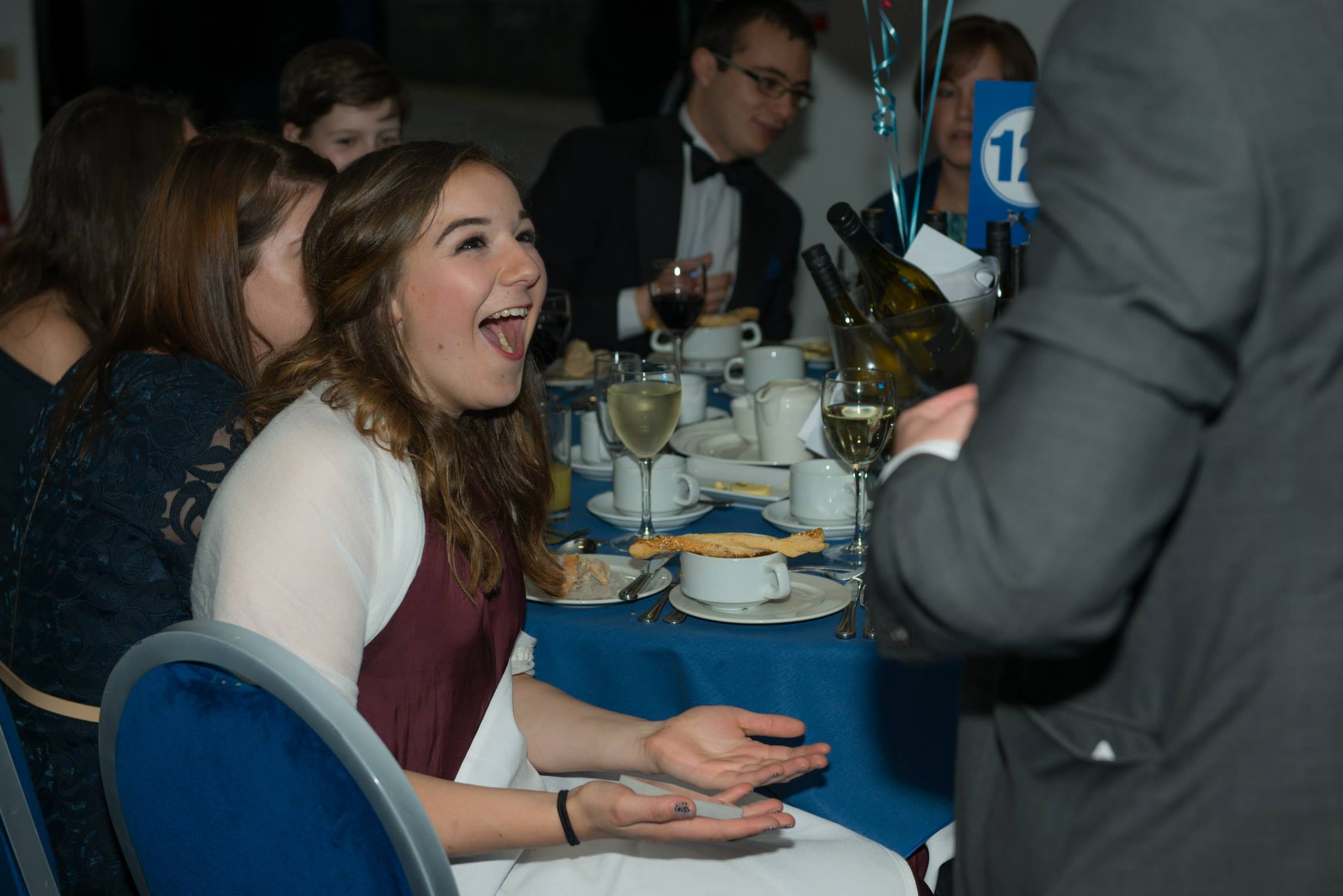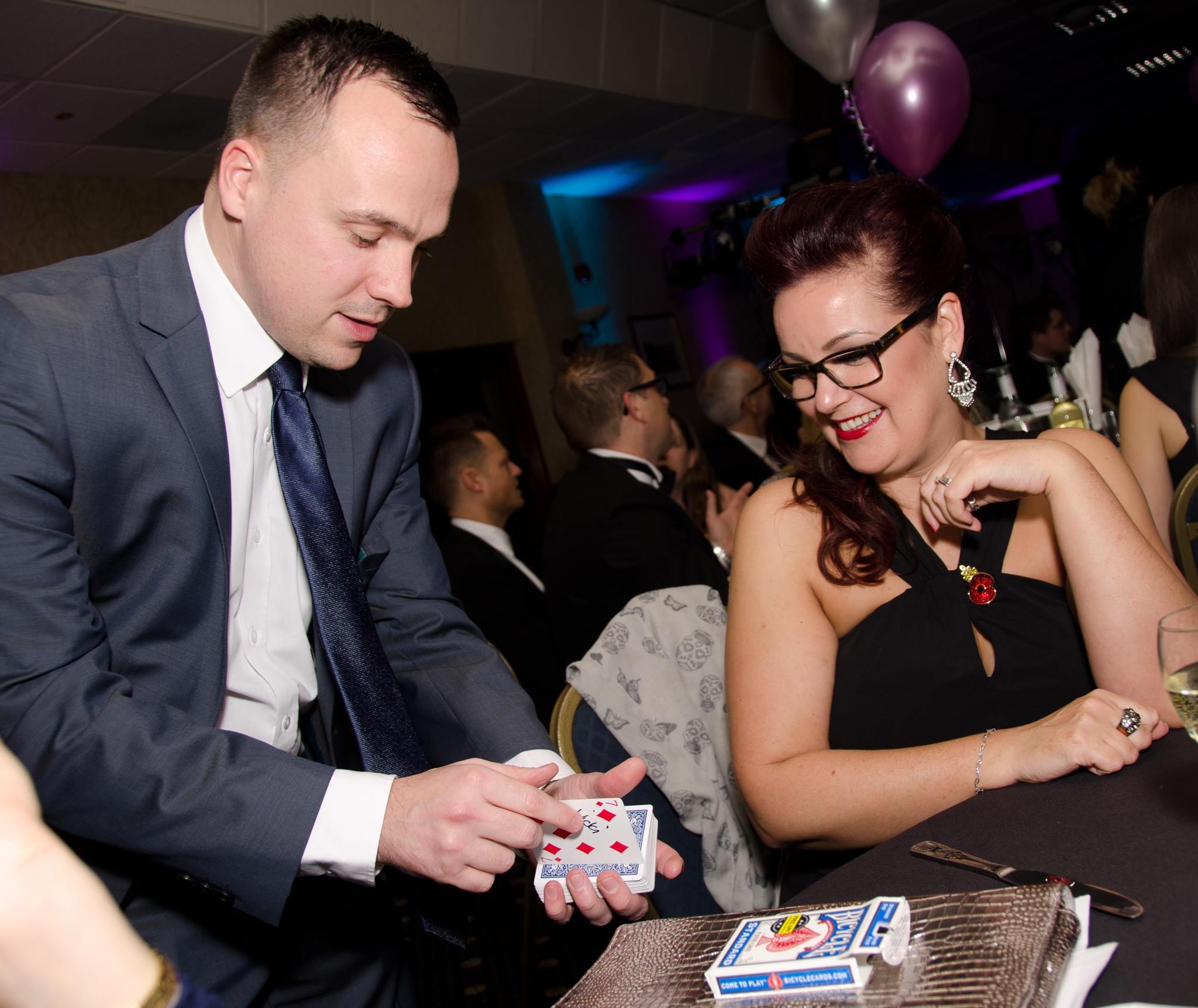 Corporate Magician Gloucester.
Corporate events can be a great way for your staff and colleagues to have fun together & bond. They're held either as smaller, more personal events or larger, fancier affairs that are intended as an event in their own right. Hiring a professional magician to mix and mingle with your guests will let them know they are in for a fun event.
As a magician, I specialise in entertaining your corporate event and provide a personal touch. Instead of guests wondering what kind of corporate event they are at, they will know because the magic is tailored to the company's message. When booking a great magician do a little research find out if they are in The Magic Circle or in any of the Gloucester Gloucestershire magic clubs. 
When hiring your first corporate magician try to let him know what style of event you are holding black-tie small private parties vibe or a large event.  Let them know you want to create an incredible experience with a light-hearted tone this will help to create the perfect corporate event.

Party Magician Gloucestershire
There's nothing worse than planning a party, are people going to show up? Will you have enough food? Will the guests get bored?
When you hire me for your party as Gloucestershire's best close-up magician, I can guarantee tons of things. One example is show-stopping magic tricks that will wow both kids and adults alike. I'll head to your event and make sure that everyone's having a good time. If some people don't show up, then not only are you getting your own personal magician show but also the guy who will help eat some of the food 🙂  On a more serious note private parties are my specialty get in touch with me directly [email protected]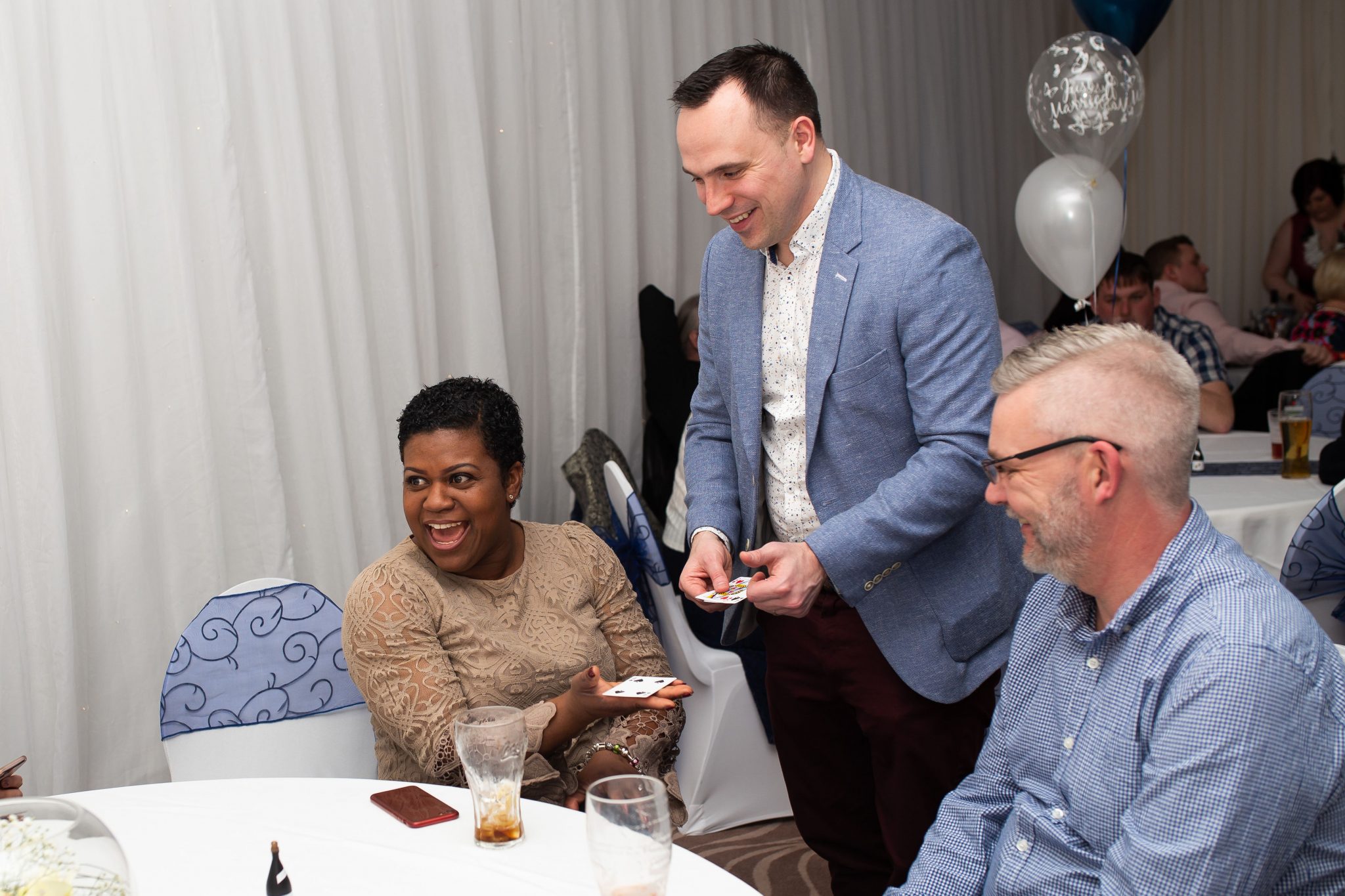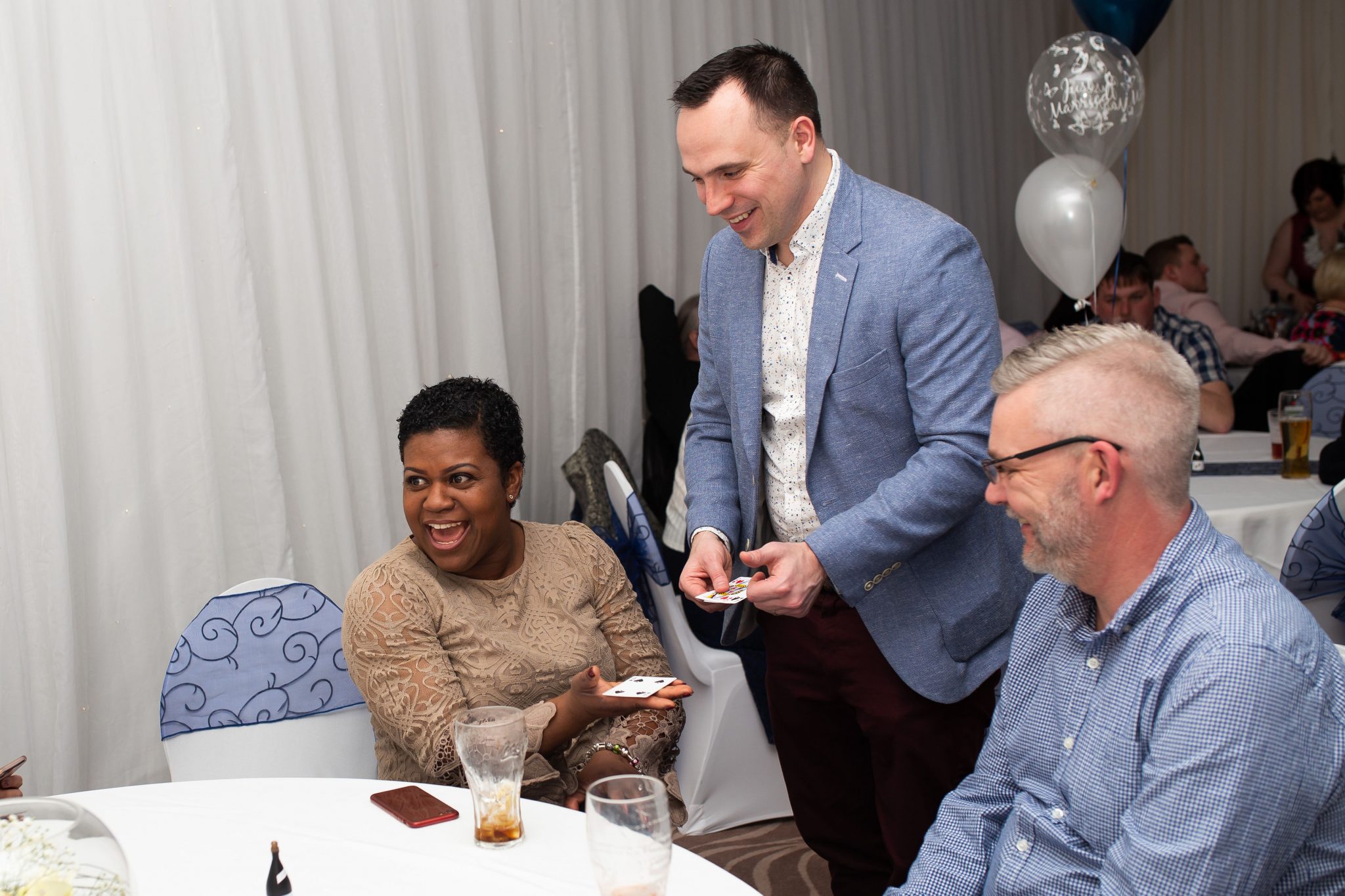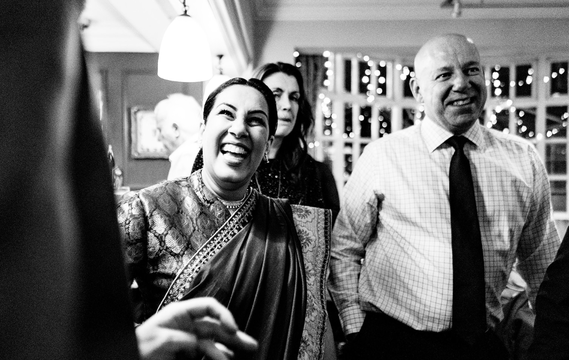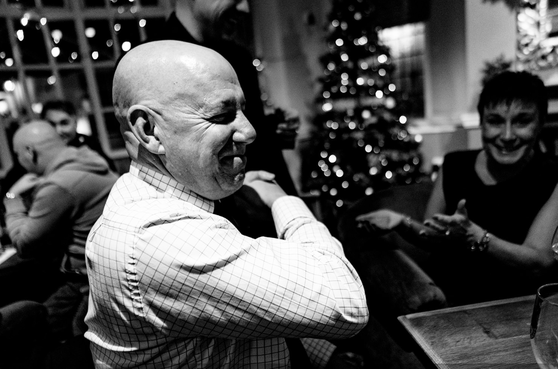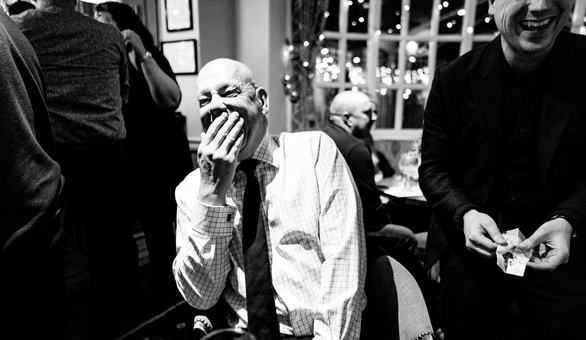 We thought you were amazing!  We found you to be very engaging with the audience, very professional yet welcoming. We really enjoyed working with you and hope to work with you again. Our Christmas plans are very exciting this year as our theme is Constellations. I'm sure we can tie magic in here somehow, so I will be in touch when we have a more firm plan.

About me and my magic
I am a proud member of the prestigious London Magic Circle. The club has been around for over 150 years and I am associated with a silver star at the highest level possible to achieve when joining the club through examination.
When you hire me as your Gloucester magician I will bring my sleight of hand, close-up magic, mix and mingle, and an ability to make your guest laugh without embarrassing anyone. Guests will feel relaxed and want to say longer.
If you're looking for a professional magician & mind reading nearby, it's worth checking if they're part of the Magic Circle to ensure they provide high-quality work.
Providing you with professional close-up magic and mix and mingle entertainment!
Frequently Asked Questions
How much does it cost to hire a Magician in Gloucester?
You can expect to pay between £400 – £1250 depending on skill level and experience
To hire me the price of my show will vary depending on the show's length, date, etc. Get in touch for more information about the costs & options available.
Do you perform at weddings in Gloucester?
I regularly perform at weddings and I certainly understand how different everyone is. I know that entertainment can be crucial throughout the day, so please don't hesitate to get in touch if you want to discuss what type of show might best suit your requirements.
What is table magic?
Table magician is the art of performing magic where guests are sitting.  The magician will normally use the table to perform his tricks. Any surface can be used, but a table is the best because it allows for the most audience members to see. Magicians love tables because the audience members are usually seated and don't have to be standing up or sitting in a chair like they would have to if you were performing at ground level.
Are you part of The Magic Circle?
I belong to the magic circle and have achieved a high level of skill so you know I can provide the very best magic in Gloucester. The fact that I am a member of the magic circle means you're hiring someone who exemplifies excellence in their trade.
Do you perform mind-reading as Gloucester magician?
Yes, I do perform mind-reading demonstrations like Derren Brown.
Do I do mind-reading? Sometimes, I combine my sleight of hand tricks with mind-reading demonstrations to amaze onlookers. Some people prefer classical magic with cards and coins while others enjoy more intellectual performances that challenge their view of the world.
Do you perform as a corporate magician?
Yes, I do perform at a large event to create an incredible experience with a light-hearted tone.  I also perform at private parties and weddings in Gloucester Gloucestershire.