Close Up Magician
Amazing Magic Tricks & Illusions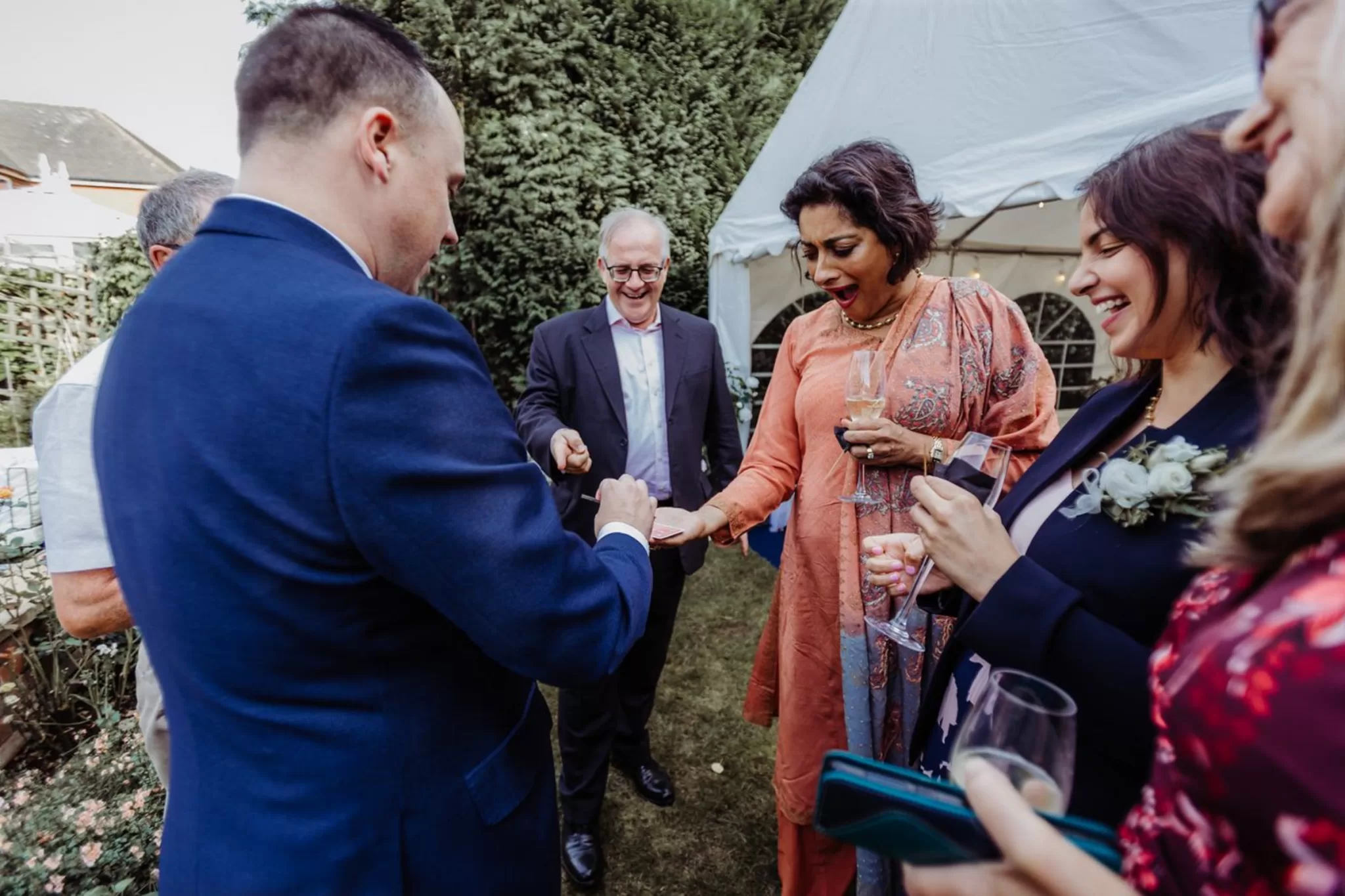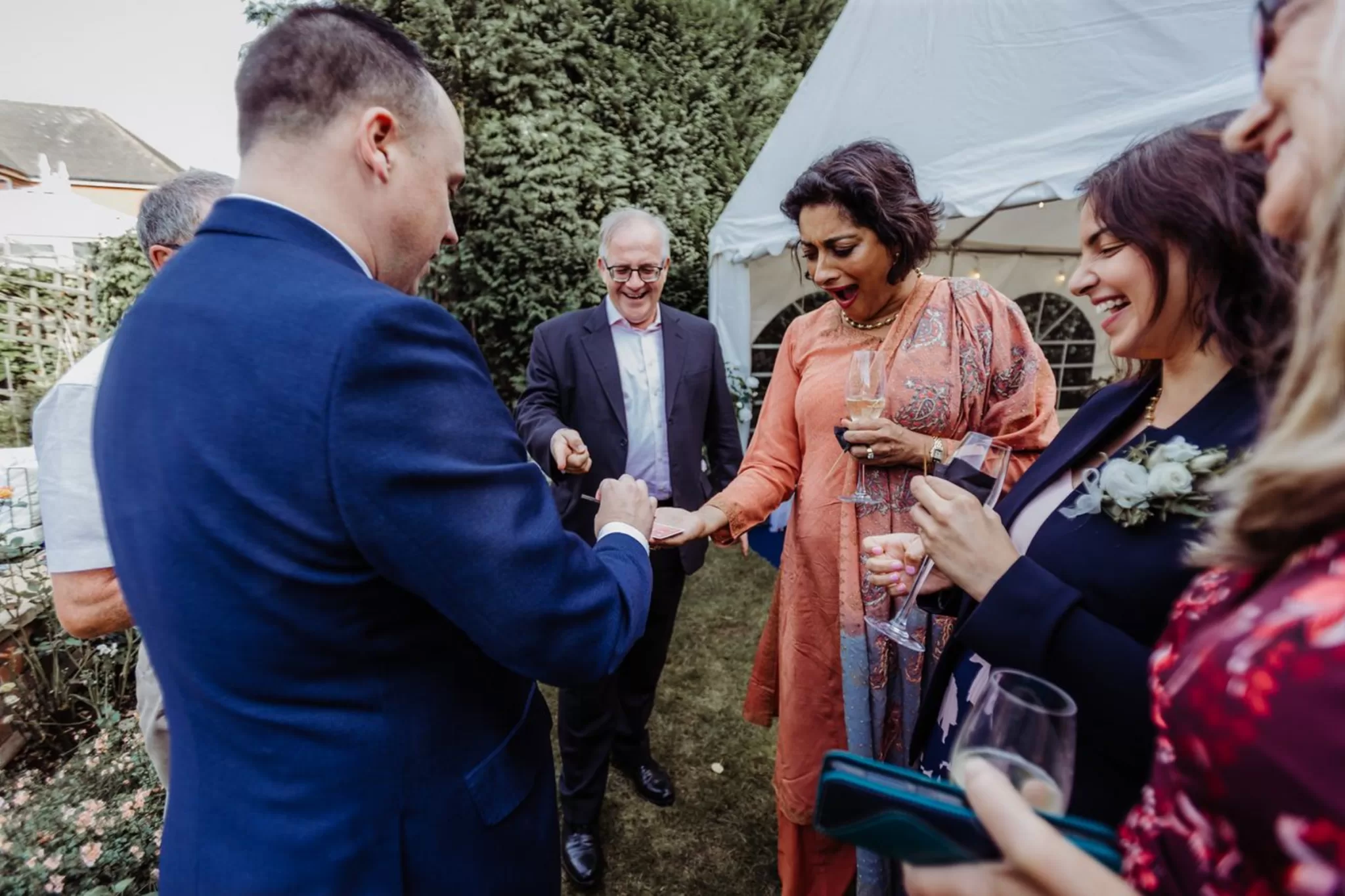 Hire Magic Circle Magician
UK's Sleight Of Hand Expert Phil Taylor

The Perfect Ice Breaker
Hiring a magician for your next event can bring your guests to awe. Live performances can make it more interactive and fun for everyone.
​
Hundreds Of Happy Clients.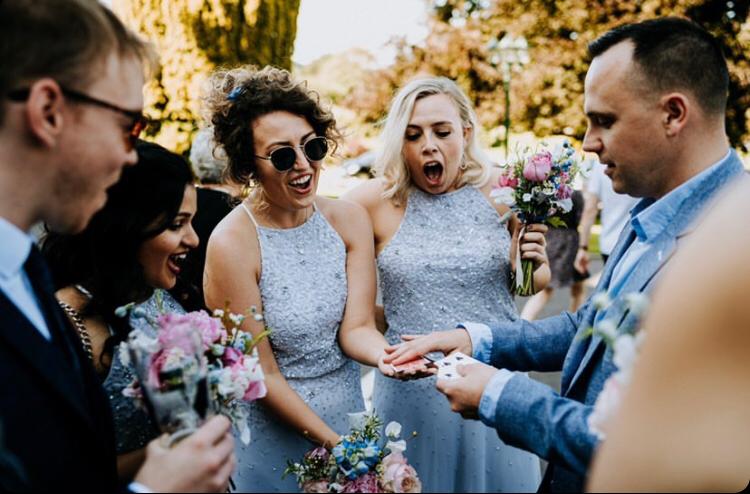 How Much Does It Cost To Hire A Professional Close Up Magician?
How much does it cost to hire a professional close up magician? Close up magicians on average charge around £350 to £1400 to hire a professional close up magician for a wedding, private event, or a birthday party.   
The cost will depend on the close up magician's experience if they are in The Magic Circle and how good they are.
It's like anything in life, you pay for what you get.
​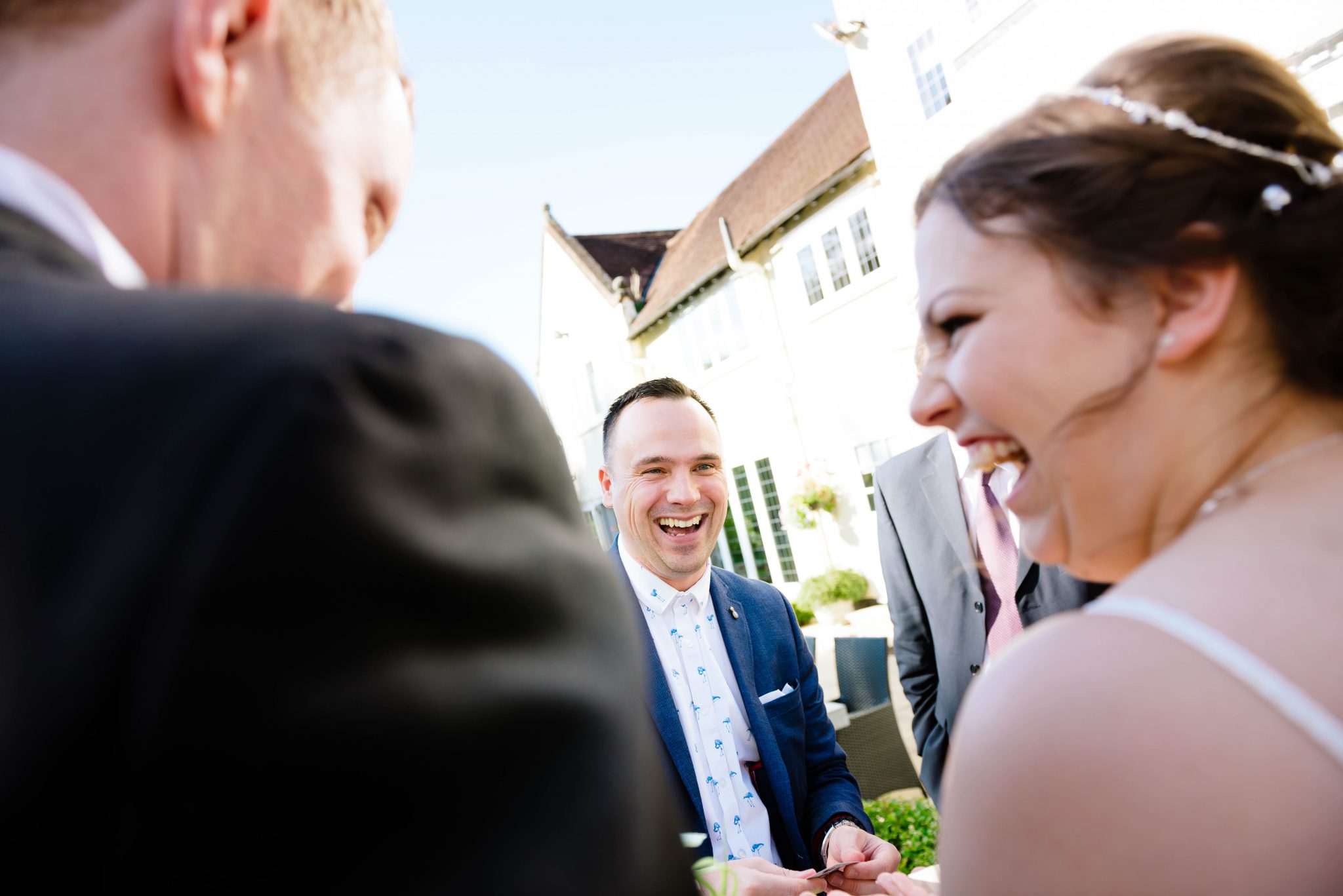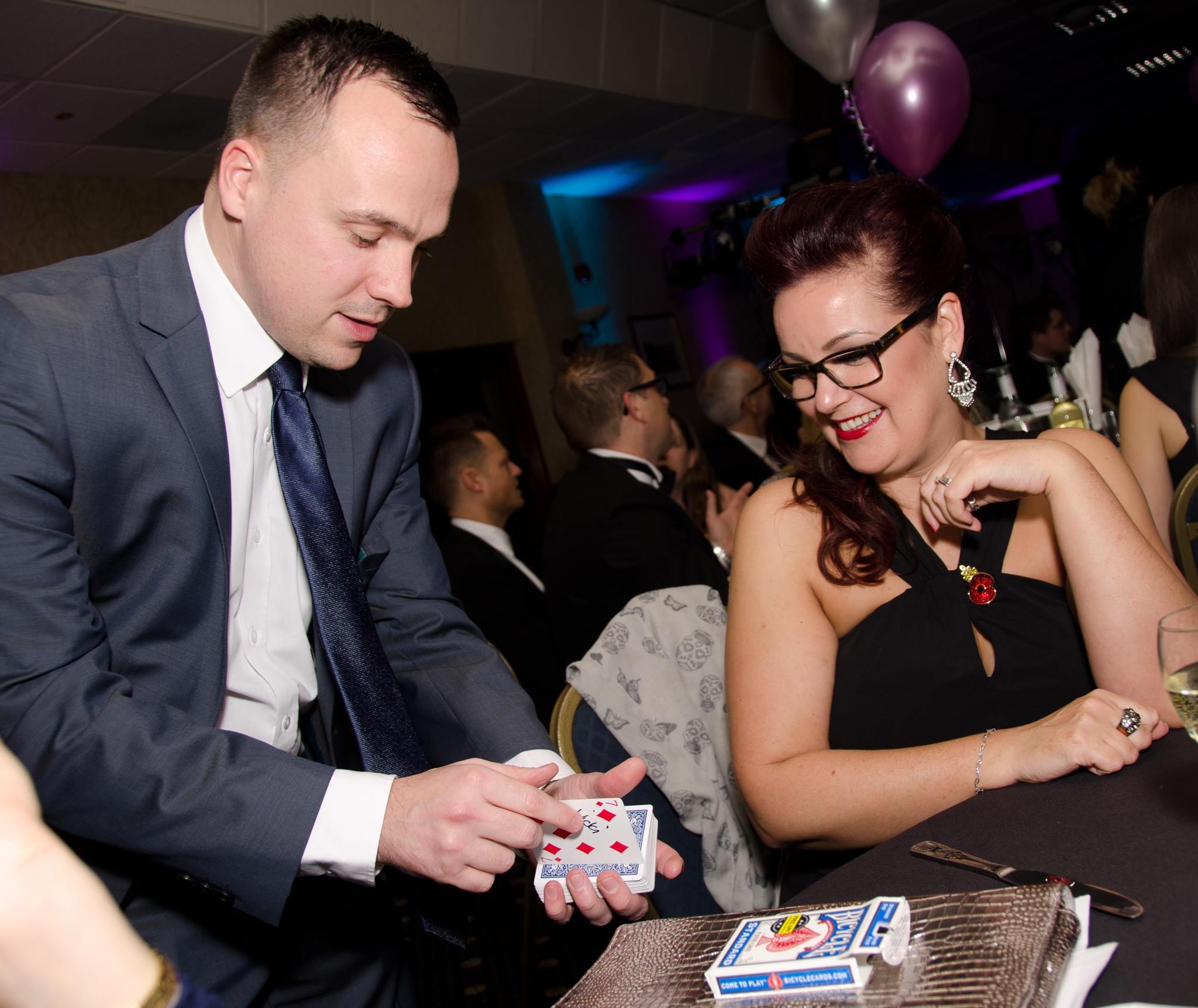 Is Hiring A Close Up Magician Expensive? 
That depends on your budget.  I have written a few blogs about hiring a magician to suit any budget and where to find them.
What Tricks Do You Perform As A Close Up Magician?
The tricks I will perform are expert sleight of hand magic mixed with physiology and mind reading.  My style of magic is different from most I like to surprise people with impossible demonstrations of madness to really play with people's minds.  With all that when you book me as your close up magician it's more about you and your guests. I want them to have a brilliant experience and experience really mind-boggling magic tricks so they can share story's that will last a lifetime.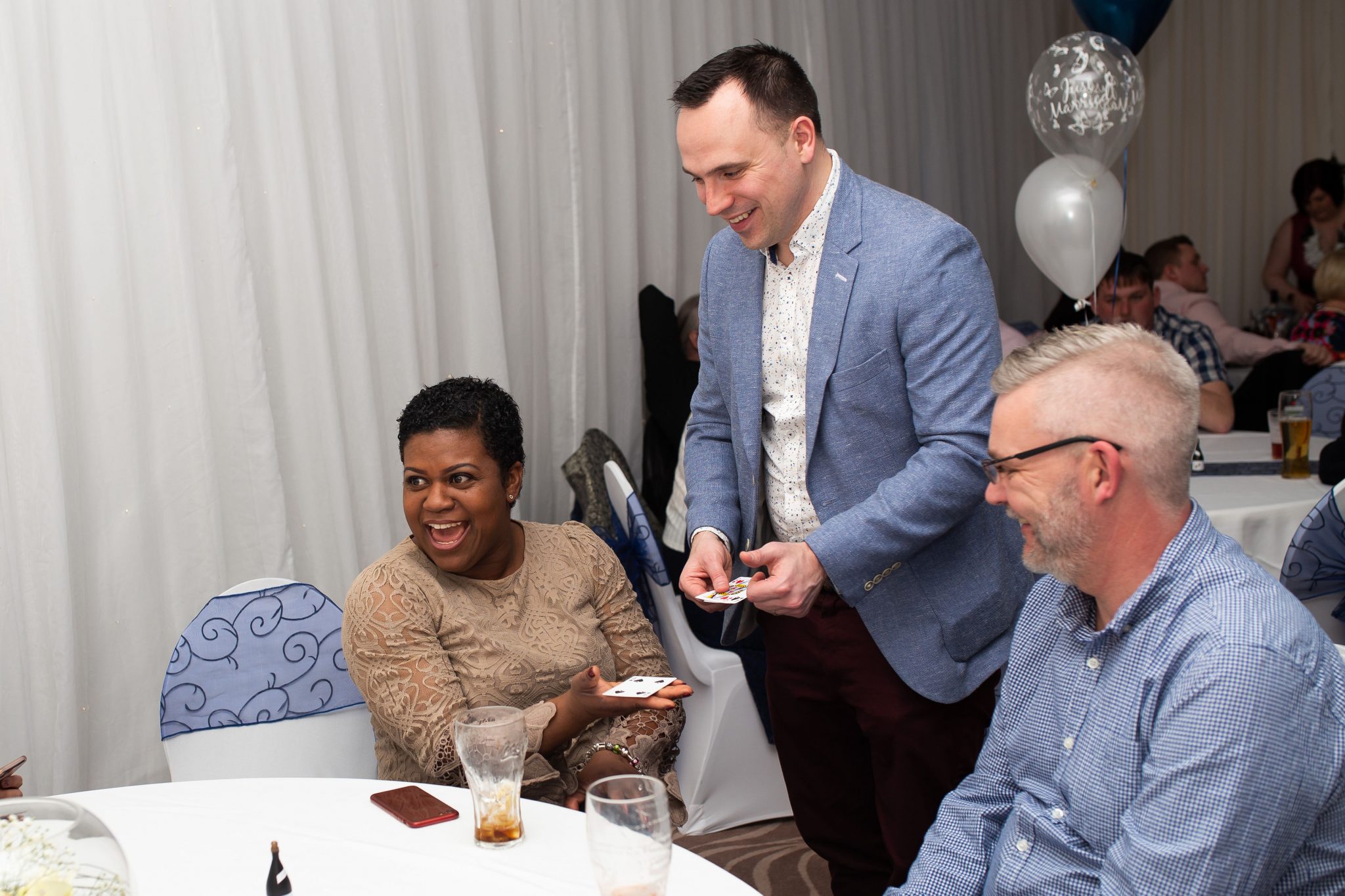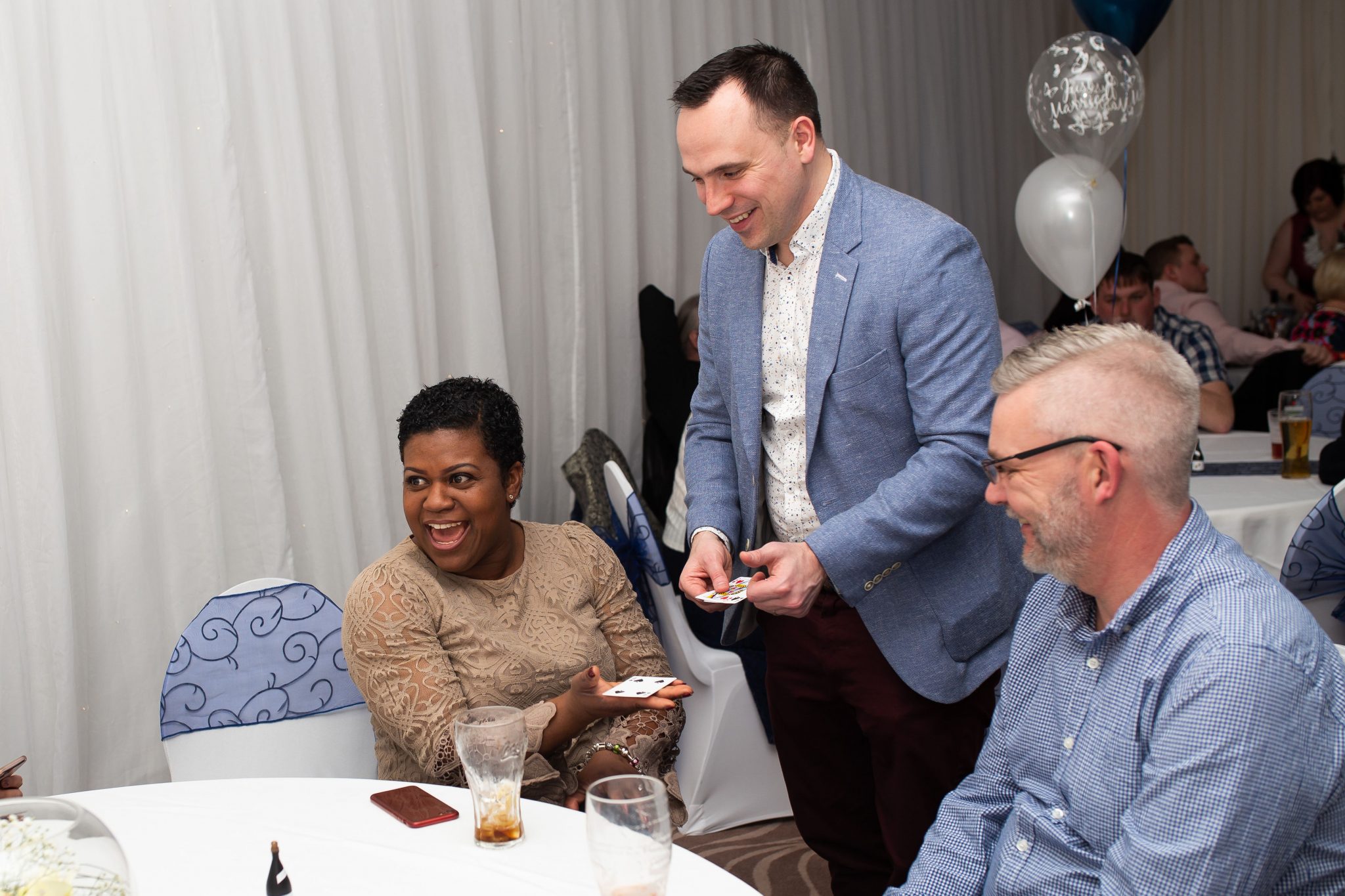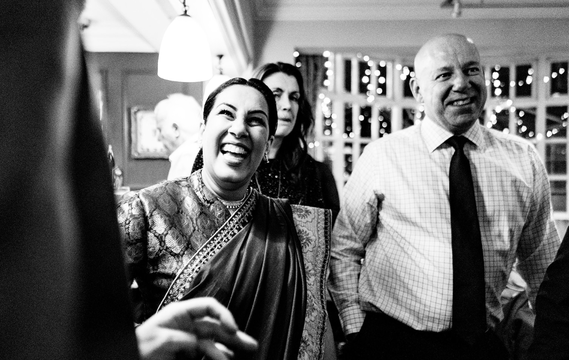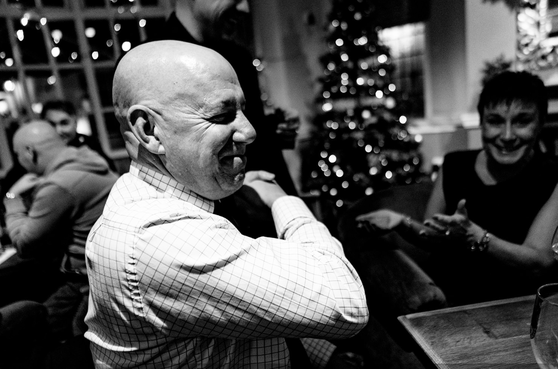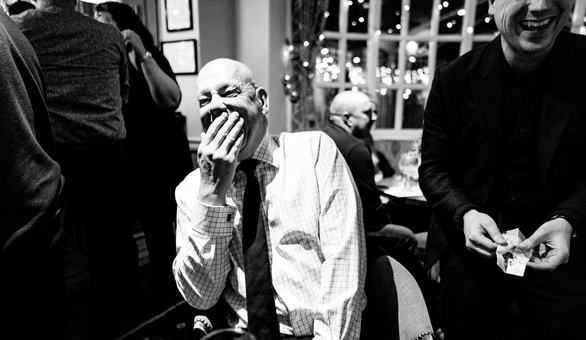 Wedding Magician Birmingham
Hired Phil for our wedding breakfast, we wanted something different, not cheesy.
Our guests are still talking about how great he was! IM not joking his sleight of hand is unreal!
Would Highly Recommend Him!!!
FACEBOOK REVIEW 5 STAR WEDDING
Frequently Asked Questions
What style of magic do you perfrom?
I am an expert close-up magician performing mix-and-mingle style magic.
When is the best time for you to perfrom?
It depends on what type of event you are hosting. It's always best to get in touch and tell me more about your event. I will share with you ideas that have worked at other events.
How much do you cost?
My fees start at £350 – 1300 depending on how long you require.
Can you share your performance time if needed?
Yes, we would need to discuss this arrangement first if needed.
Do you perform at private parties?
Yes, every event and setting is different so we would need to see where magic will work best at your event
 Why Should You Book Me As Your Close Up Magician?
I am a member of The Magic Circle I joined as A.I.M.C with a silver star for performance this is the highest level you can pass your exam when joining the circle.  If that's not enough I have hundreds of reviews on Google and Facebook with over 15 years of experience.  I'm one of the best Close Up Magicians in the UK.
What Is Up Close Magic Called?
Close up magic is a type of magic that is performed at a short distance.  Most of the magician's props can be inspected and are everyday objects like mobile phones, cards,s, and coins. Close up magic is usually performed at weddings, private parties, and corporate events.
Fill In the Form For A No Obligation Consultation & Quote