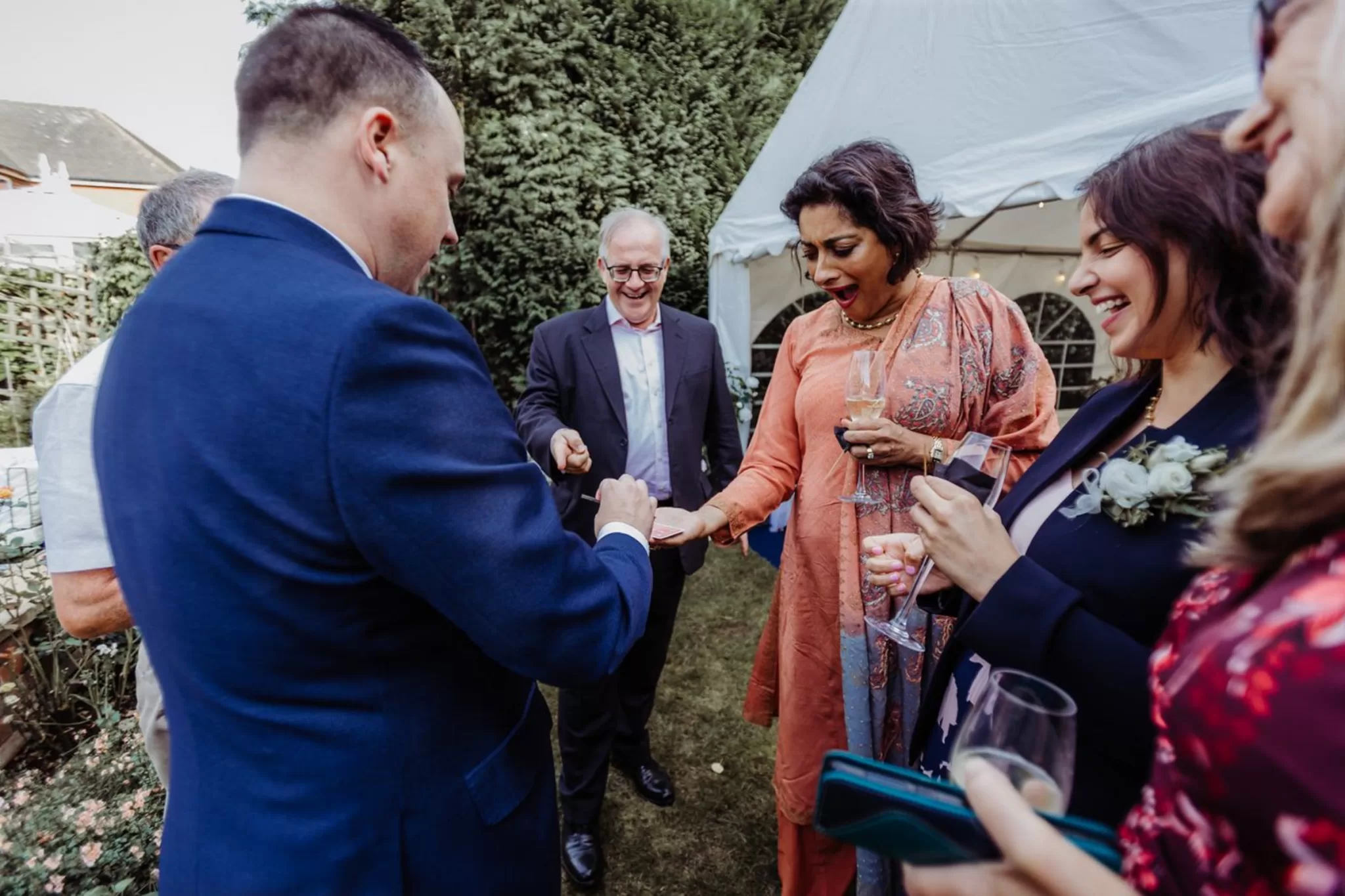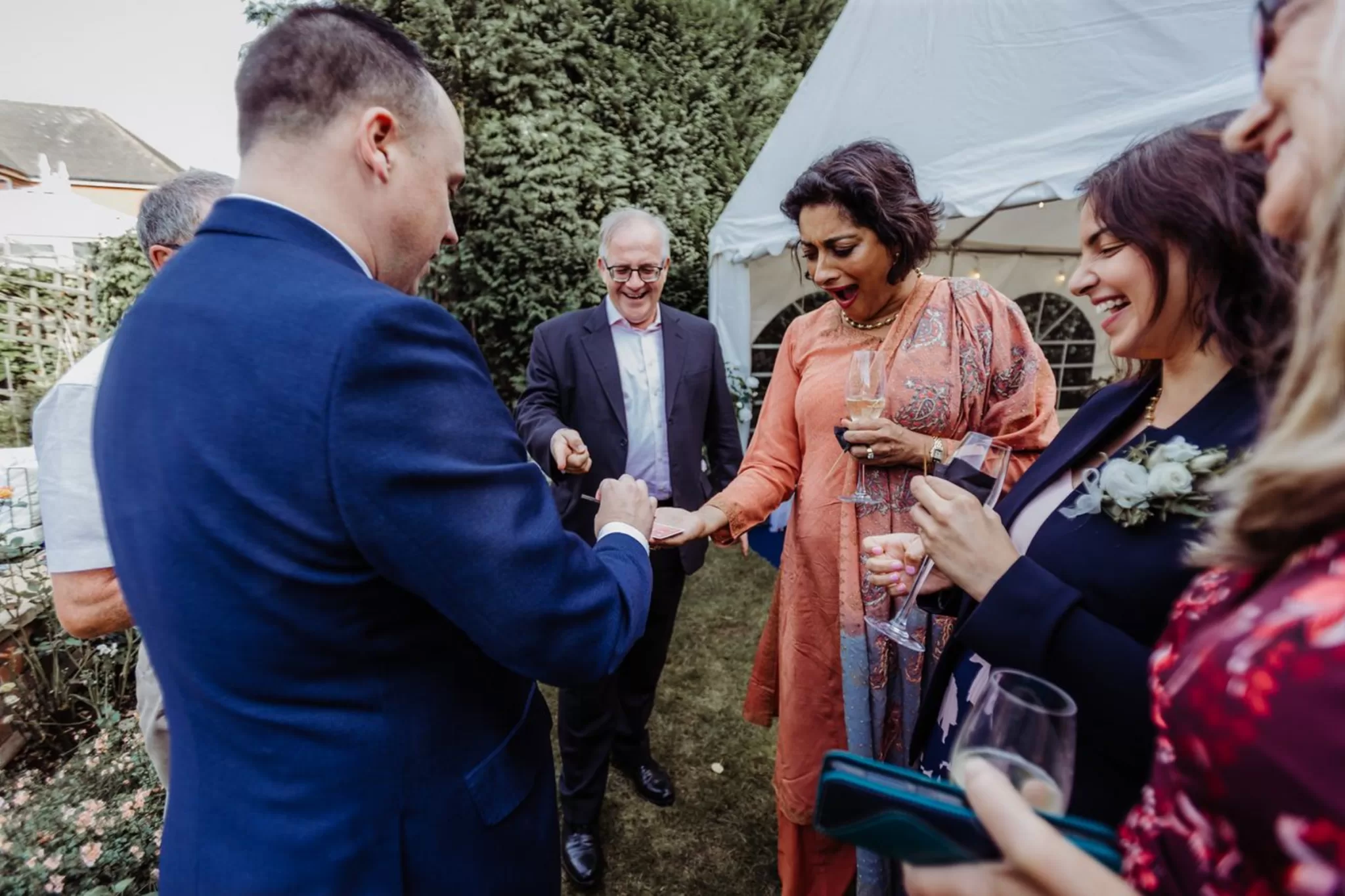 Hire A Magic Circle Magician
UK's Sleight Of Hand Expert Phil Taylor
Magician Coventry: Phil Taylor is a member of Associate Inner Magic Circle and a Silver Star Award holder. Hundreds of Coventry residents can testify to his talent and he's lucky to be listed among the most skilled magicians around.
​
Phil Taylor, the ultimate magician, and entertainer, is the perfect ice breaker for any event. You can have a truly amazing experience if you book him!
From birthdays to weddings, Phil has been a magician for over 15 years and always provides the best experiences for his clients. Each event is different, Phil will provide a quote depending on all of your requirements and advise you on what's worked best in the past.
​
​
Wow…we had Phil at our wedding and he astonished all our guests, I had people come up to me all night saying the magician blew their mind… amazing! And such a lovely guy.. would highly recommend him to anyone ..thanks Phil
Facebook 5 Star Review Orignal Source
The only magician in Coventry who has been given Associate of The Inner Magic Circle, A.I.M.C. with a Silver Star for performance – the highest award you can get after taking your exam for The Magic Circle.
​
Wedding Magician Coventry
When you book a magician in Coventry for your wedding, you can now be sure to create an atmosphere of laughter and fun. Whether I do comedy or big reveals, my goal is to create magic that will make everyone laugh and be WOW'ed.
Finding the perfect entertainment for a wedding can be tough. My services offer many options, from magic tricks for adults to comedy performances that are great for any age. I'll make it my mission to provide the best experience possible and help you impress all your guests!
If you're on the hunt for a top-notch magician who'll keep your guests entertained throughout, then I'm the right guy for you.
Magician Coventry, your wedding day will be even more magical. You can count on me to wow your guests and add a touch of wonder to the already beautiful day.
Guaranteed to get family and friends together. A range of perfect table magic that will make sure your guests have the perfect moments to capture on camera. And a bit of entertainment amid those lulls at dinner time – which helps keep everybody fueled with energy for the big party!
To find out more details check out my wedding page or if you would like a quote get in touch ptaylor@magicianscorner.co.uk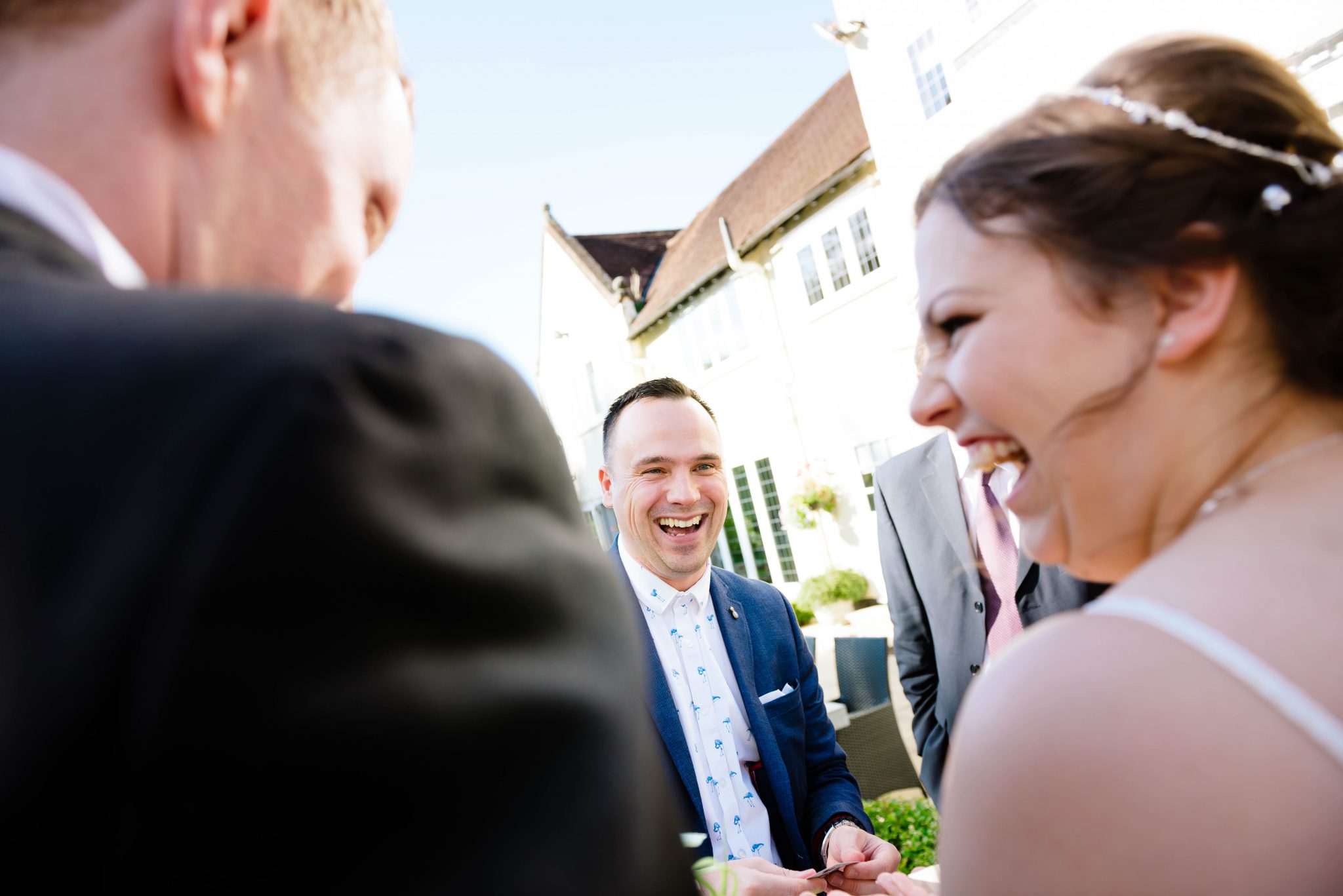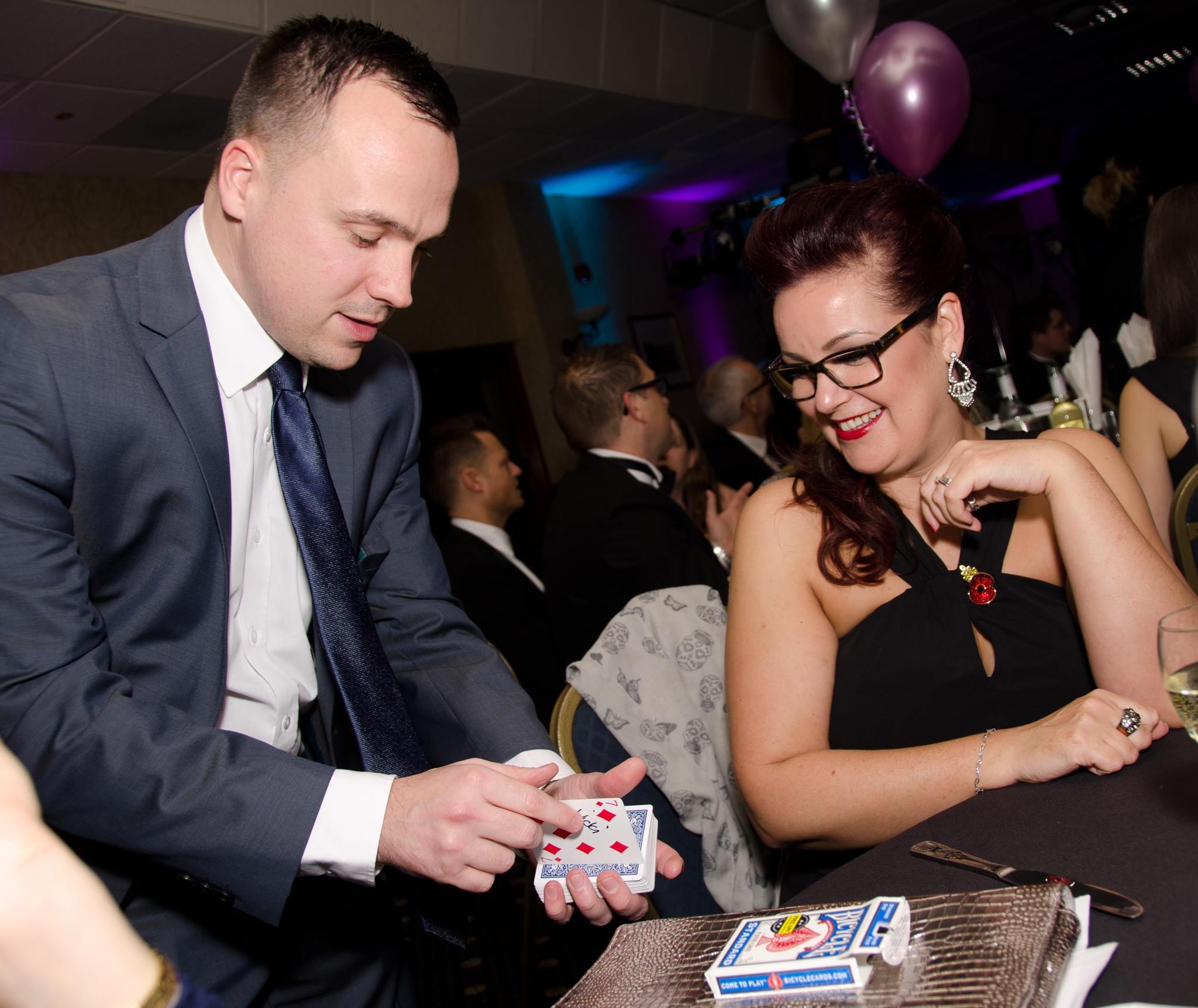 Corporate Magician Coventry
Magicians may seem like an unusual choice for a business event or private parties, but it is important to remember that these events are usually long and sometimes boring unless there is some sort of entertainment to keep people engaged during the lulls, something different.
I can offer a range of awesome tricks that would be equally suited for an event such as an exhibition stand, drinks reception, or a black-tie event. Let me show you how I can wow your guests with my refined and elegant form of entertainment! Hiring me as your corporate magician is a great way to break the ice or get some laughs at the end of dinner.
I've been hired to do award ceremonies, after-dinner entertainment, and table magic. Imagine how amazing your work event will be if you hire Coventry Magician to do a close-up magic show!
I'm very good at fooling audiences with my tricks – and, of course, I love to perform for them! But if you want me at your next function, it's best to get in touch by emailing ptaylor@magicianscorner.co.uk
Birthday Party Magician In Coventry
With the right tricks, a magician is able to really get a party started. They make things more fun and act as a great icebreaker! Do you want to throw a party, but you're not sure how to lighten the mood? Hire a Magician like me. Not only will I keep your guests entertained.
I offer amazing magic for all sorts of events, from intimate close-ups to high-energy table hopping. Let's discuss what you want and I'll get started designing the best event possible. Birthdays are always a fun occasion- but nothing is better than celebrating with your friends and family by having a close-up magician come to your home. I can provide memories that will last a lifetime and help you celebrate in style!
On your special day, you and your guests will be astonished to witness impossible demonstrations of madness right under your noses.
I always try to bring the magic. Whether it's for a birthday, dinner, or anything else – I make sure it's more than just an event. You feel like things have happened that can't be measured in numbers alone – that is what I aim for.
Want to learn more about my services? Check out my party page for more information.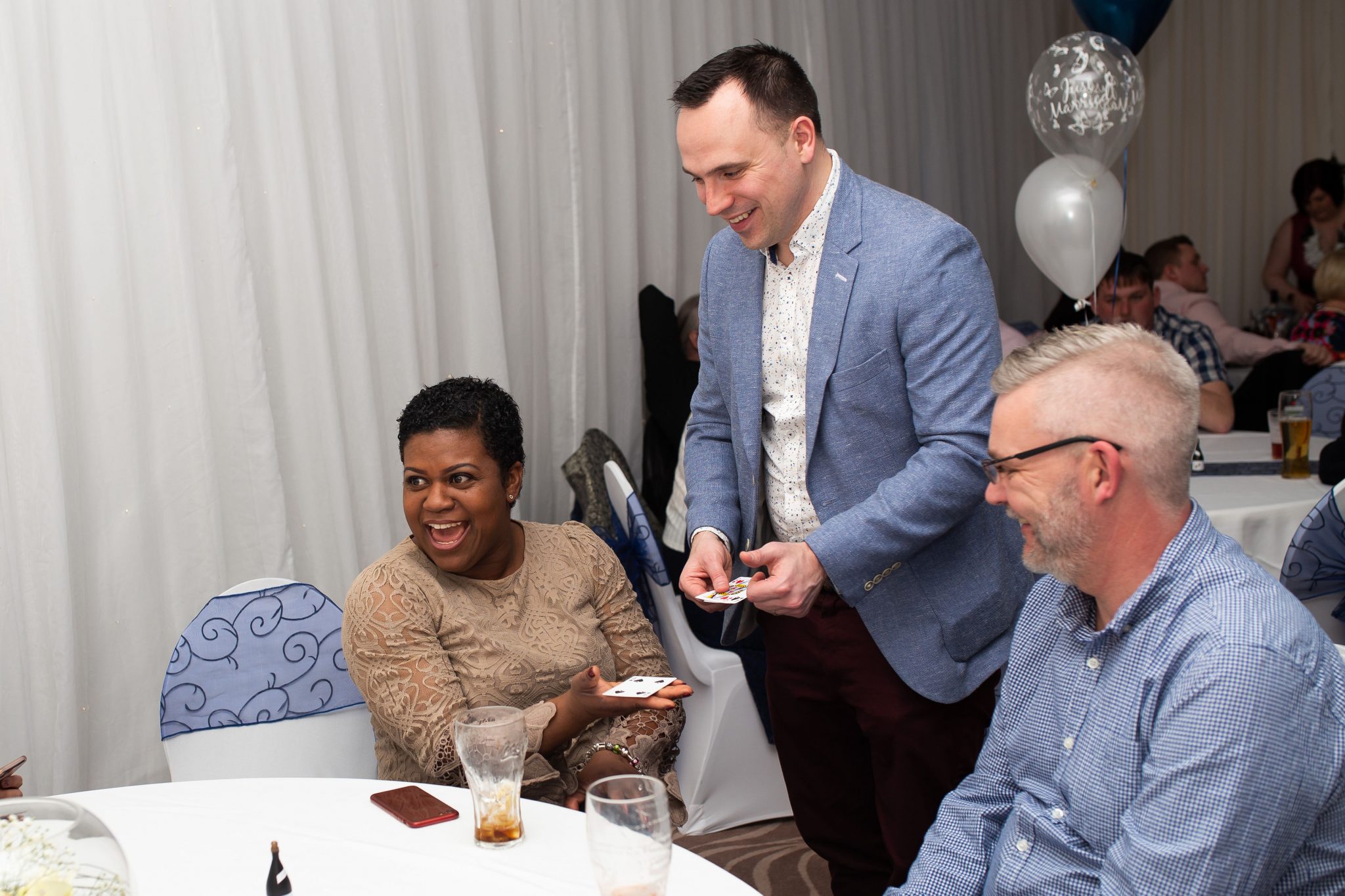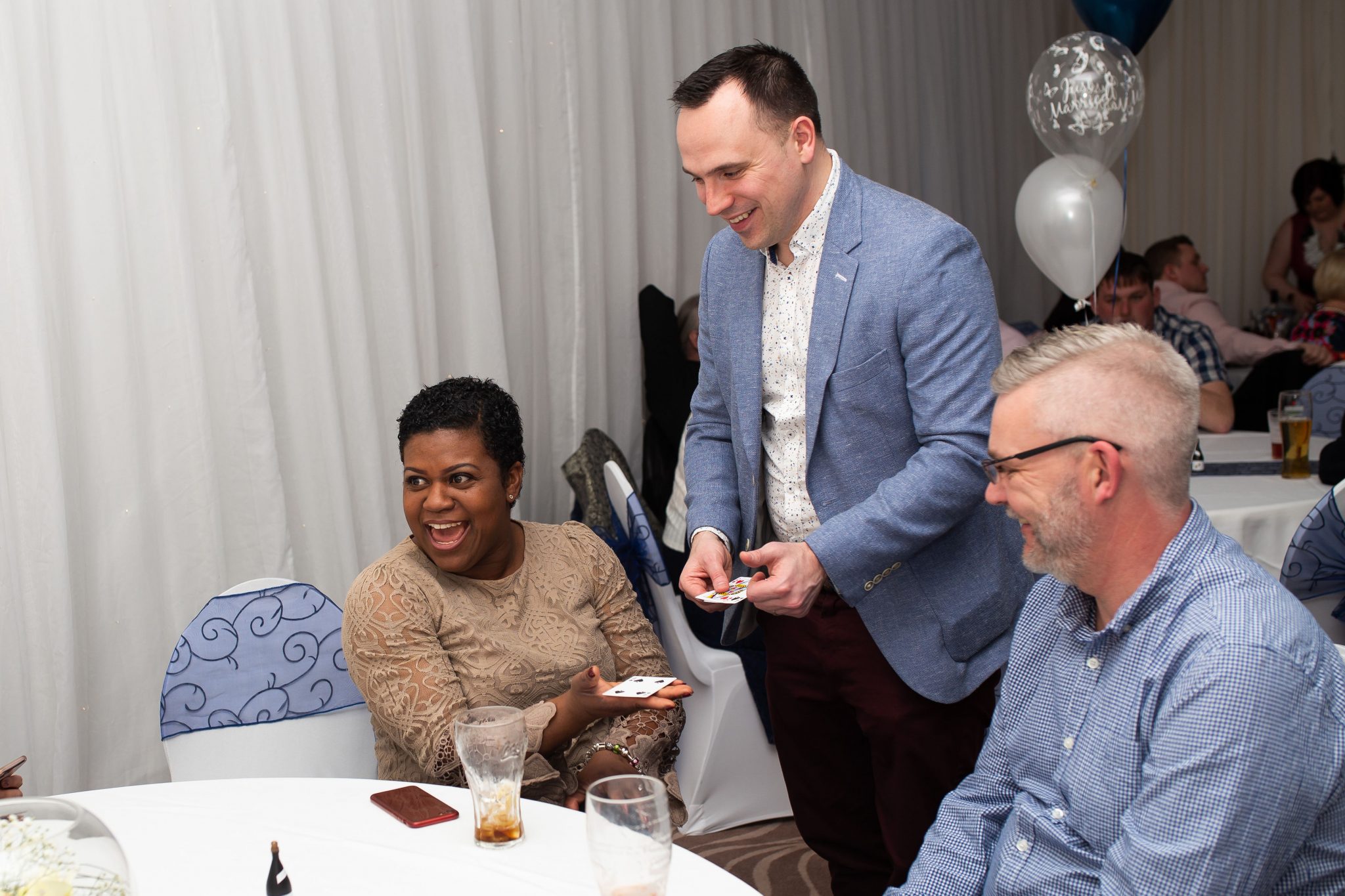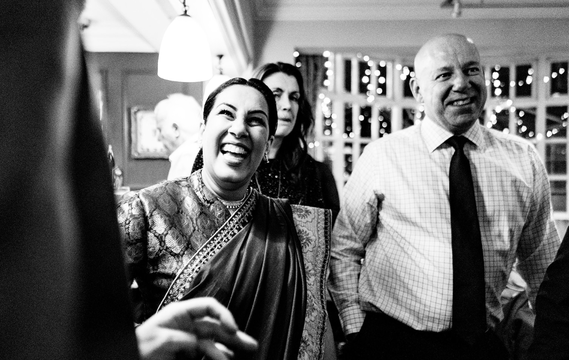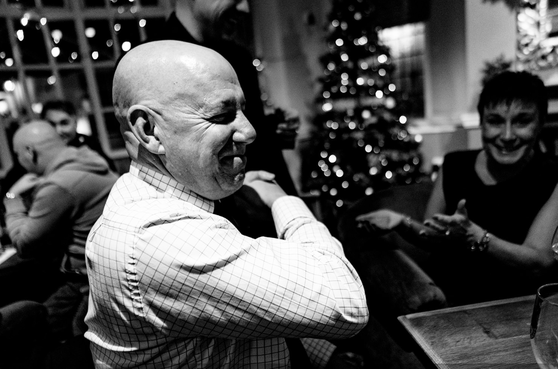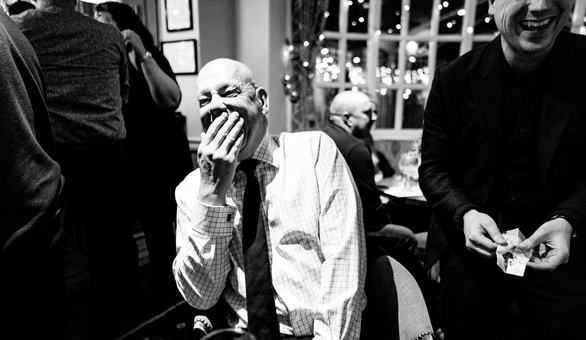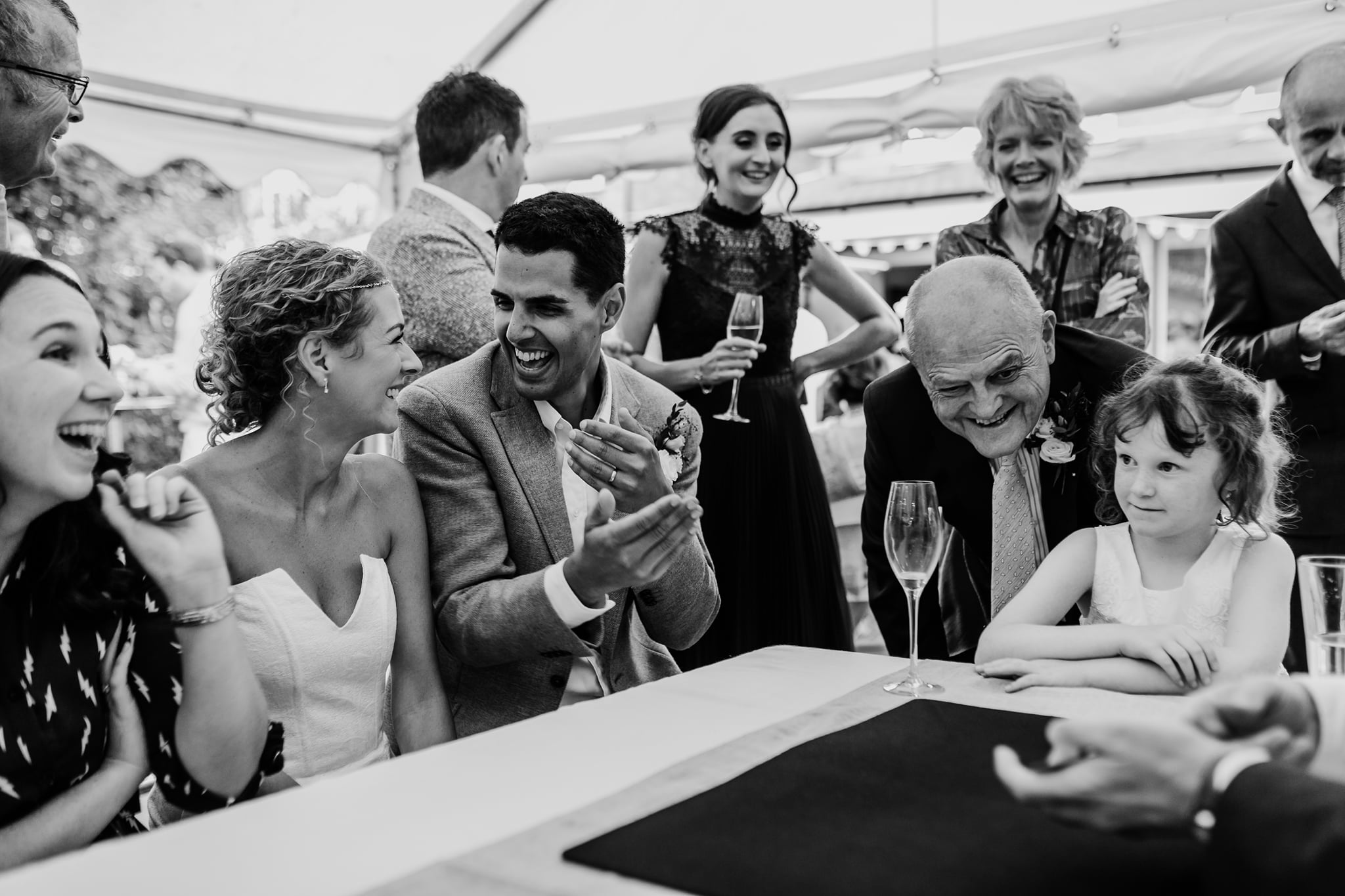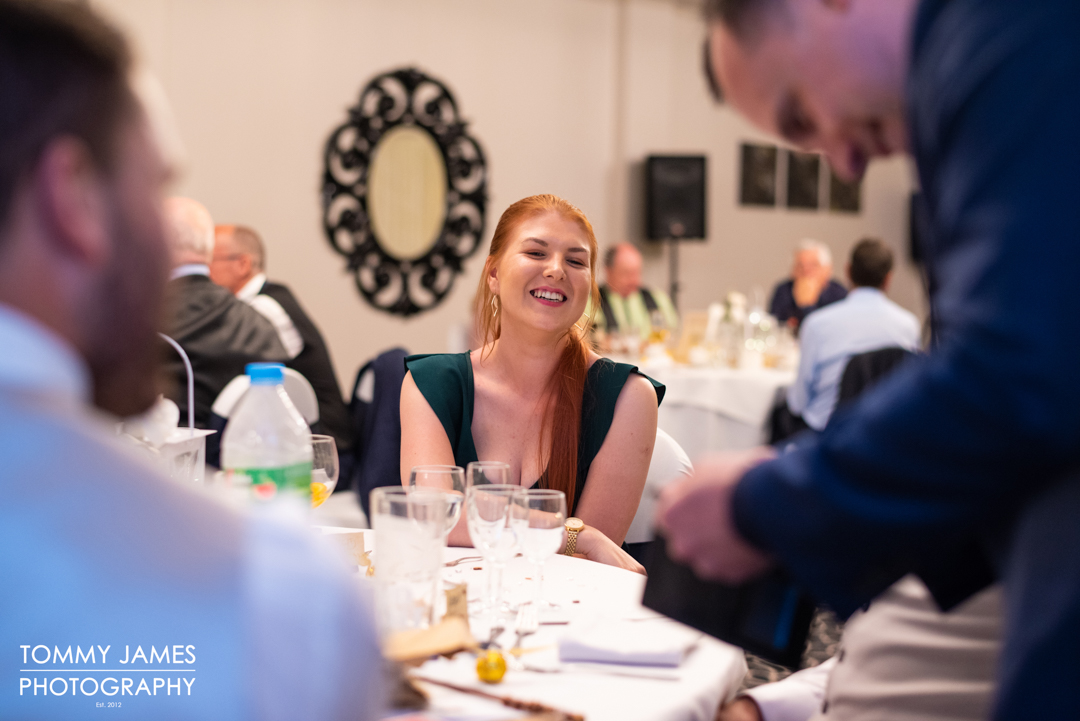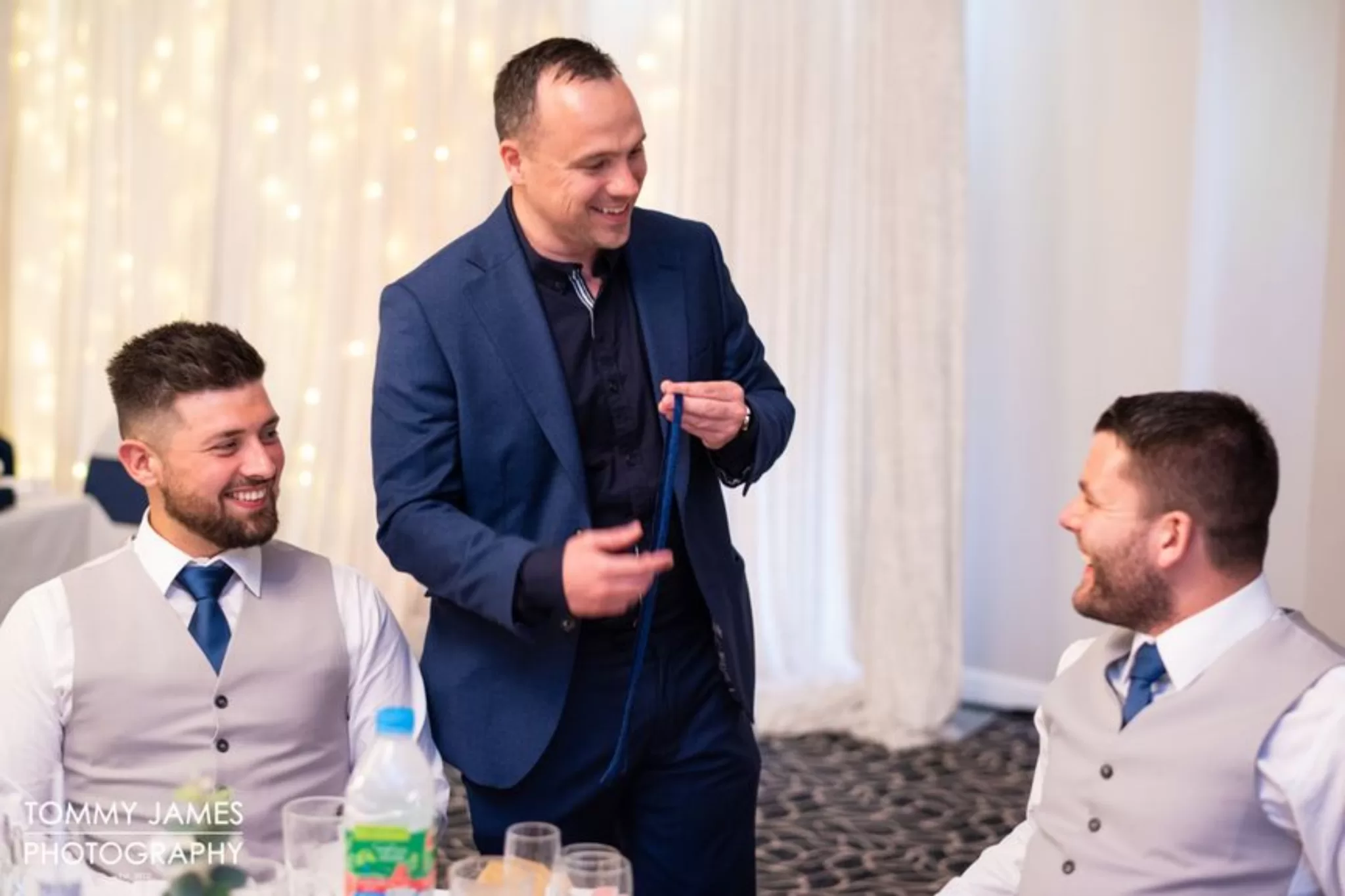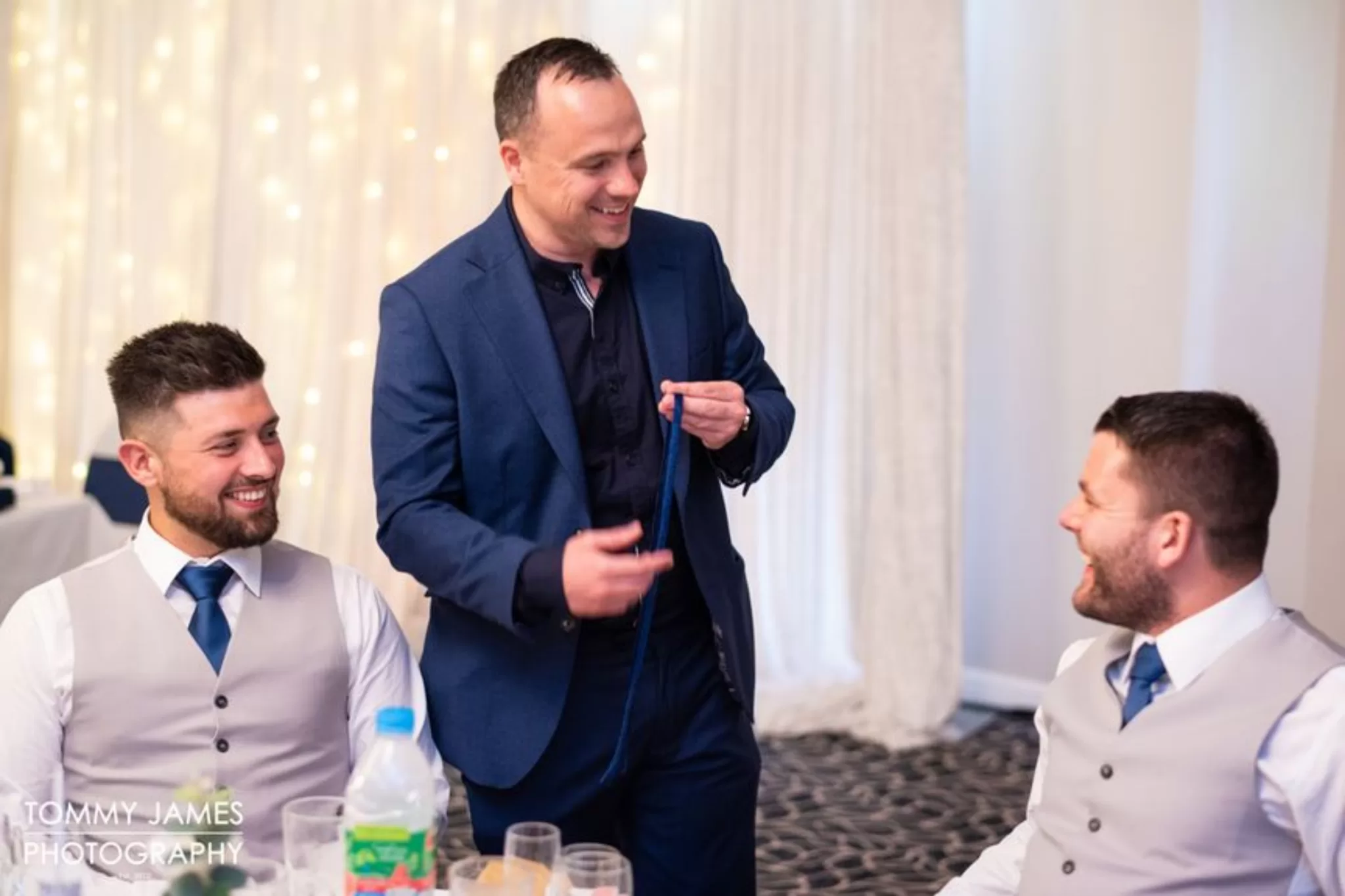 Frequently Asked Questions.
After Dinner Magician in Coventry
You should book me as your after-dinner entertainment because I'm not just a close-up magician – I have so much more in store for you! I can do a 25 min magic show.
Guests have said it's a great show because they get to be part of the magic – no matter what the trick or illusion may be. There are so many magicians in Coventry, it is going to be hard to choose – if you have a budget it might make for easier decisions or maybe hiring one, but given the quality of the local talent and professionals of my caliber, you know you are in safe hands with me as an Associate of the Inner Magic Circle (A).
Christmas Party Magician
If you want a really expert performer – someone who will amaze your guests with some close-up magic at your Christmas Party this year, then you've got the right person! Remember, it's never too early to start thinking about Christmas!
Hire close up magician in Coventry For House Parties
Throwing a house party to keep it small. This way you will only invite select friends who know you well and you want something special entertainment for them? Well, look no further. I have the perfect packages for you.
No more worrying about everything, just enjoy!
What type of Magician are you?
I am more of a specialist, I generally do close-ups but have a parlor show for smaller audiences. I mostly perform at weddings, corporate events or parties. A magician at Christmas parties has increased in popularity in recent years – this is so something I specials in.
How long do you perform your close-up magic at my event in Coventry?
Depending on your event, I will usually perform for a few hours. Or I might stand with guests as they mingle – that is up to you.
How much do you charge to perform close-up magic?
When you need a close-up magician Coventry, don't settle for anything less than the best. Get quality magic from The Magic Circle-like me. Each event has different requirements, the number of guests, time of year, venue location, and how long you require. Hiring a wedding magician is different from hiring a Coventry close-up magician for your birthday party because the style, performance, and length of time are different.
If you would like to learn more about how much a magician costs, you should check out my blog here or getting in touch directly for a personalised quote ptaylor@magicianscorner.co.uk
Get ready for some great "Brace Yourself" moments!
Get A Quote From Magician Coventry Phil Taylor (Fill In The Form Below)