Corporate Magician
Hire World-Class Sleight Of Hand Expert Phil Taylor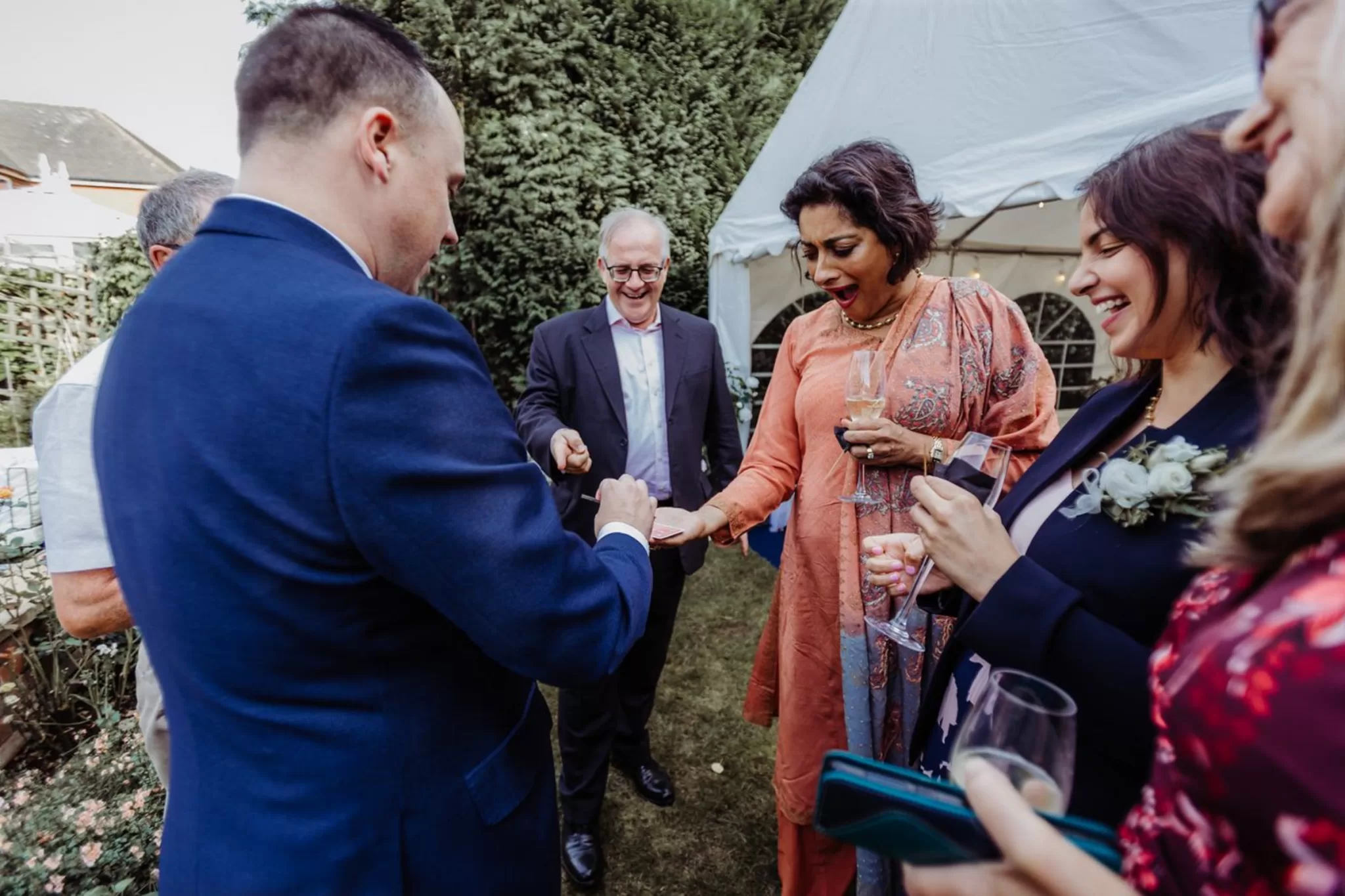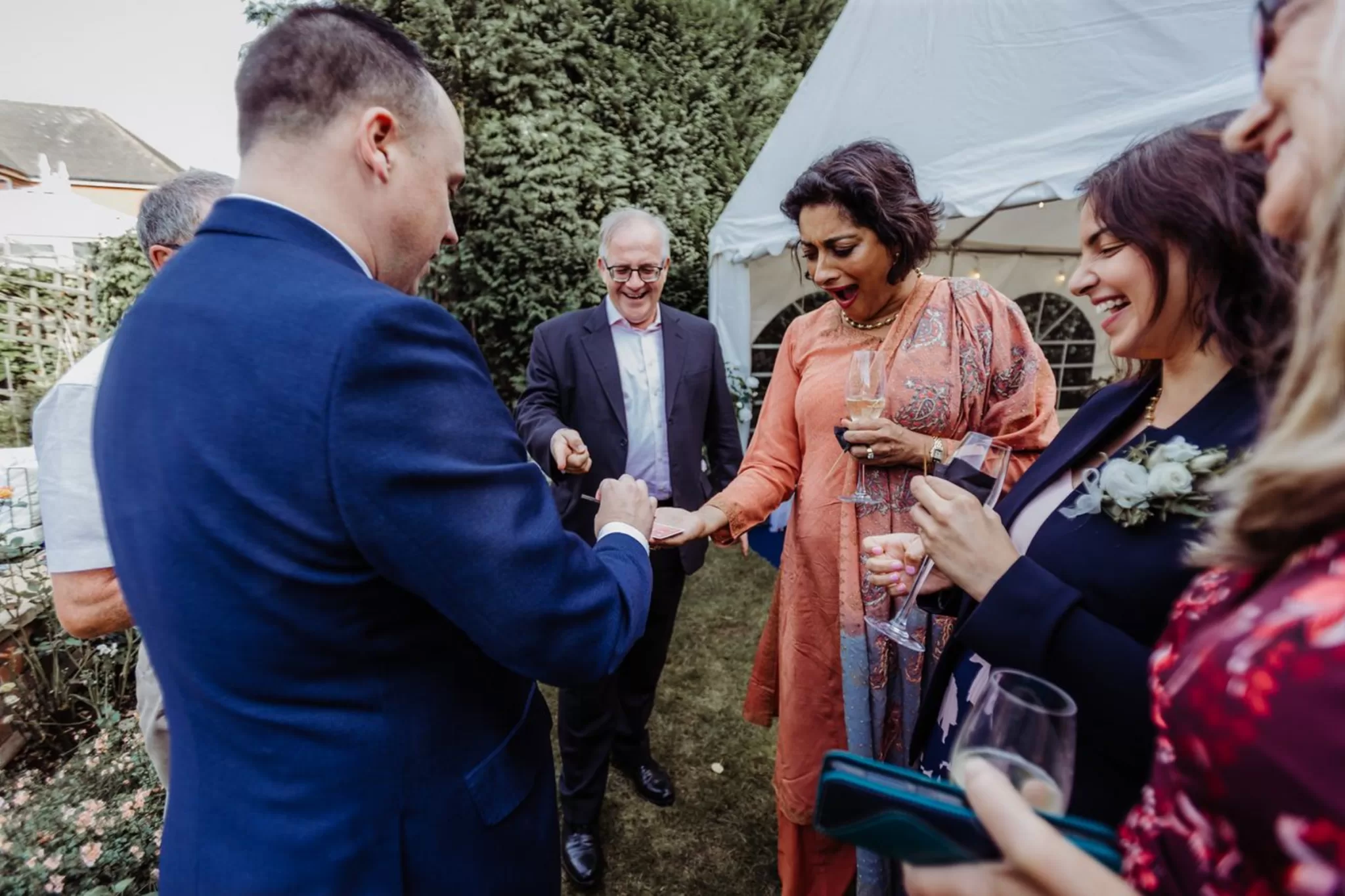 Spectacular Entertainment For Your Next Event!
​
Do you want to leave a lasting impression on your guests?
Phil Taylor is a world-renowned magician who will leave your guests spellbound. With over 20 years of experience, Phil guarantees a performance that will be remembered for a lifetime. Phil is an Associate Member of The Inner Magic Circle. This is the highest level achievable by examination. 
He is also the perfect way to impress and entertain your guests. Not only will they be entertained, but they will also be amazed by the skills of Phil Taylor Magic Circle Magician.
Award Ceremony Entertainment
An award ceremony should be about a celebration of achievement, fun and happiness. Bringing colleagues together to form stronger working bonds.  Hiring me as your corporate magician I will provide moments of impossible impactful magic giving your guests an experience of a lift time.
Top 5 Reasons To Book A Corporate Magician
Natural Talking Points
Brings Colleagues Together
Perfect Ice Breaker
Fantastic Party Starter
Wows Your Guests
Conferences
Conferences can be interminable days and evenings for attendees.  You may have had amazing speakers and a great agenda with everything going swimmingly. But what do you do in between long breaks?  Hiring me as your corporate magician like Phil Taylor will provide impact, surprising guests with amazing magic that will keep them talking about your event well after it's over, ultimately that's what you want your message shared.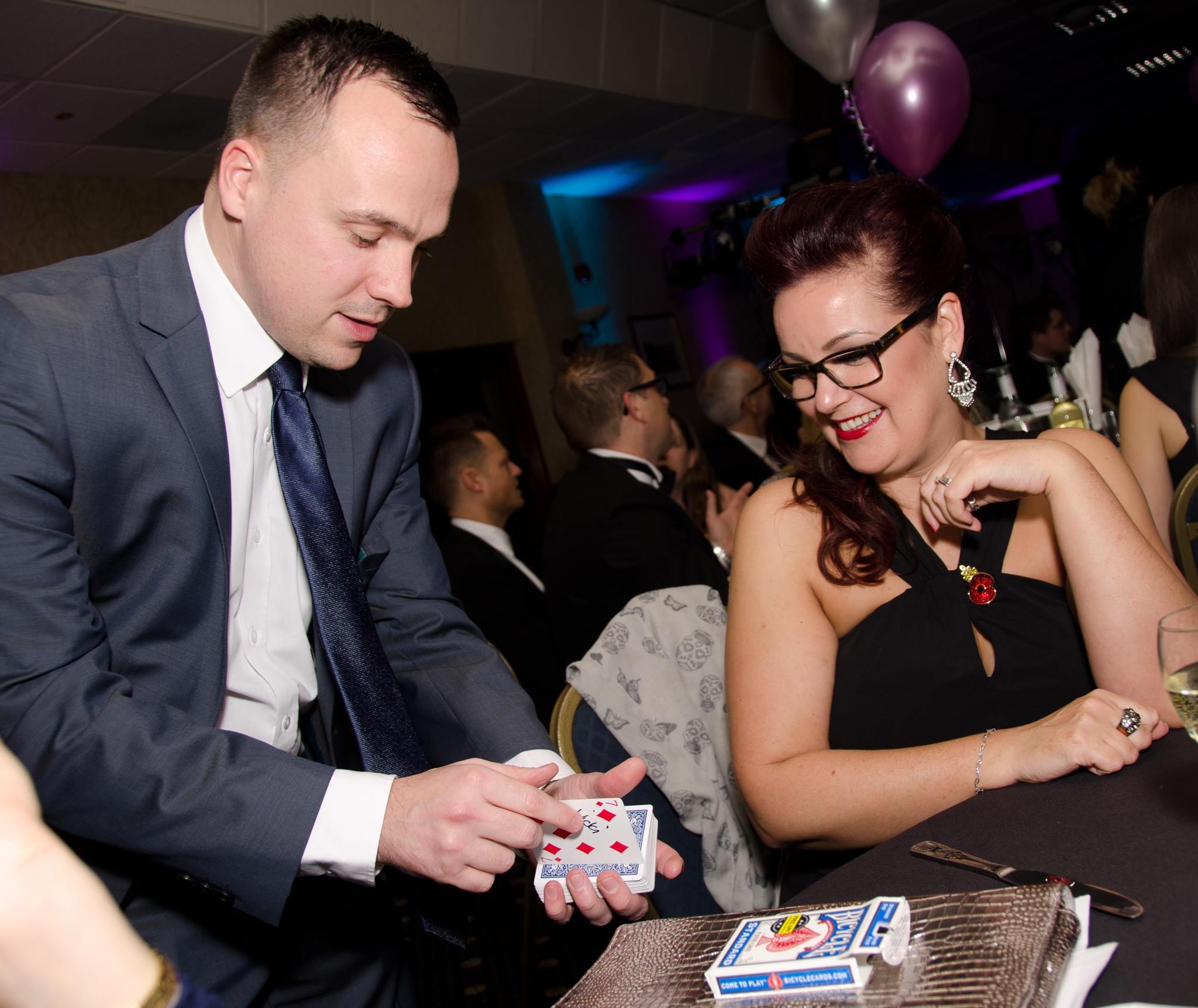 Private Parties
Want a corporate party that leaves a lasting impression? Then booking me as your magician and entertainment will leave you and your guests flabbergasted.
Most corporate parties consist of three main time frames.
Pre Dinner Reception –This is where the anticipation and excitement are at the highest capitalising on this opportunity to make an impact is paramount.  Booking me as your magician, I will provide impactful magic that will set the tone of the evening to come.
 Dinner–Hiring a magician to provide table magic in between courses is a superb way to spark new conversation and inject some energy on the table.
 The After Dinner–This is the perfect time to hire a corporate magician, guests will be feeling more relaxed and looking forward to the rest of their evening.  Surprising them with a magician will add the excitement back on the table and let guests talk to other about what they have witnessed.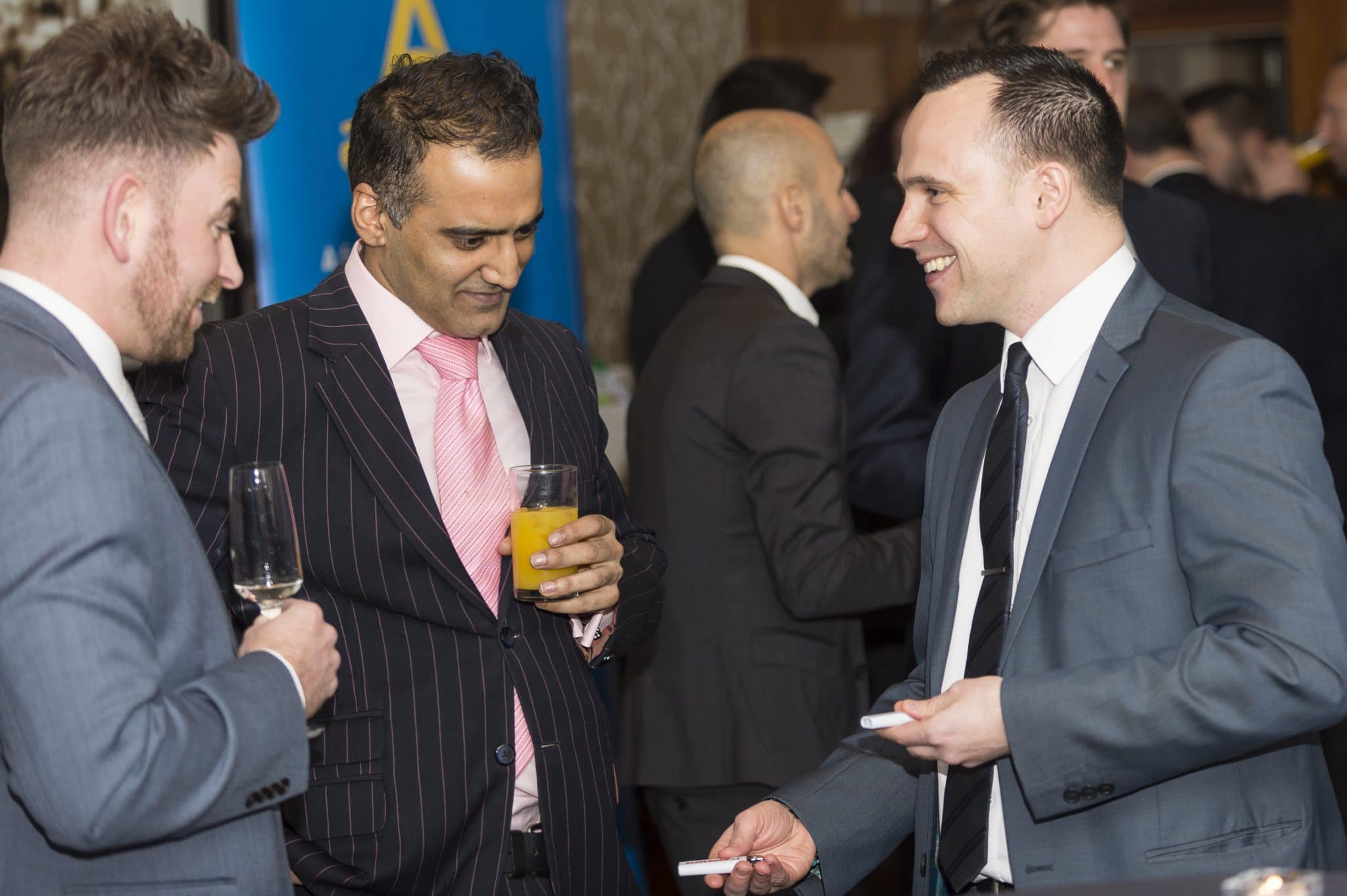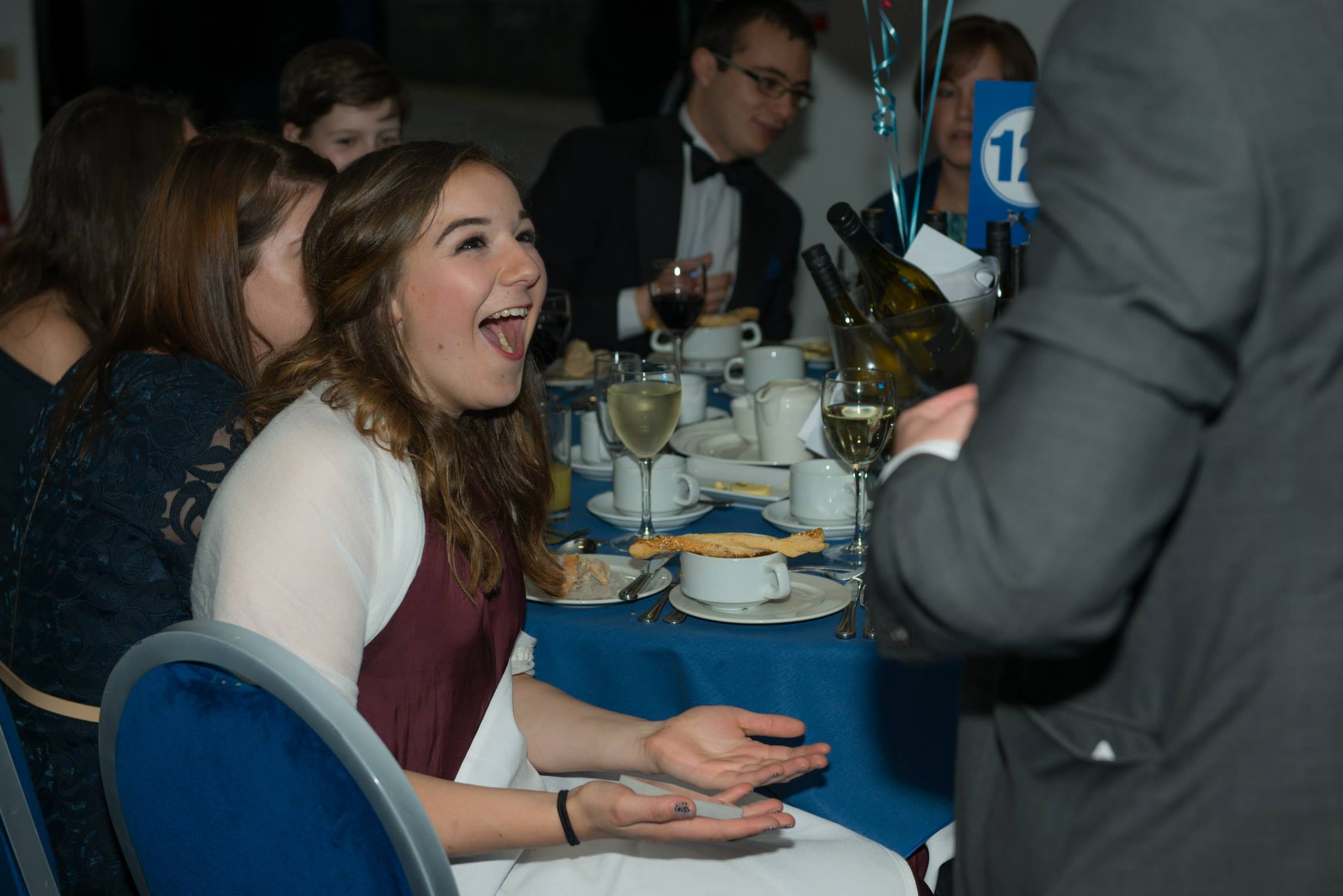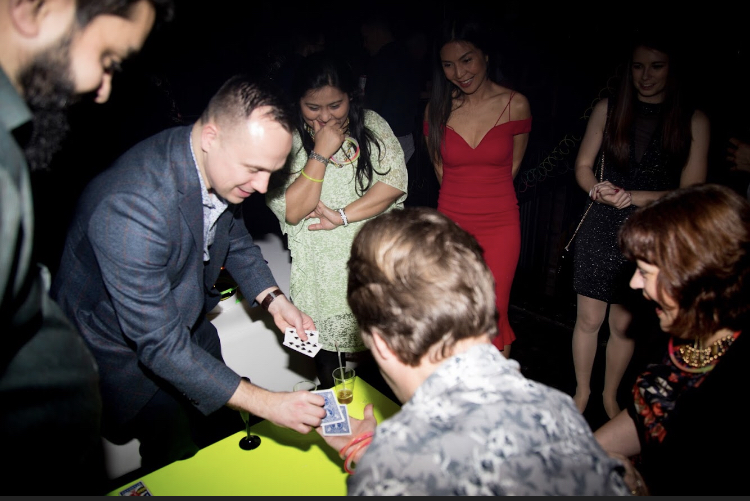 We thought you were amazing!  We found you to be very engaging with the audience, very professional yet welcoming. We really enjoyed working with you and hope to work with you again.

Hired Phil for a staff party at a local venue in Birmingham. He was friendly, professional in the lead up, and good fun. Everyone loved his tricks, and he really helped kick off the event with a buzz.

A corporate magician like Phil Taylor is a professional who uses magic to entertain and engage audiences at business and corporate events. Magicians like Phil Taylor have been hired by businesses for centuries to help create a festive atmosphere and to make presentations more interesting and memorable.
Today, many companies hire magicians to entertain employees at staff meetings, as well as clients and customers at special events.
There are many benefits of hiring a corporate magician. First, magicians are experts at creating a fun and exciting atmosphere. They can keep audiences entertained for hours with their amazing tricks. Magicians can also help to make presentations more interesting and memorable.
In a world where most people are bombarded with information, it is important to find ways to stand out and leave an impression Phil Taylor can help you do just that.
Hired Phil to do mix and mingle magic at our annual Christmas party were pleased to hear that everyone loved it! Would definitely use Phil again for any future events and would recommend to all.
1. What is a corporate magician? 
A corporate magician is a professional magician who performs illusions and sleight of hand tricks for businesses and organisations. They are often hired to entertain employees at company events or to make a presentation more interesting. Corporate magicians can also be used to teach employees useful magic tricks that can be applied in the business world.
2. What do corporate magicians do? 
Some corporate magicians may perform illusions such as making objects or people disappear. Others may use sleight of hand to make money or other items disappear. Some may use mind-reading or telekinesis to perform their illusions. It really down to the magician and his style of magic.
3. What are the benefits of having a corporate magician? 
Some potential benefits of having a corporate magicians can also help to create a more positive and fun atmosphere, which can lead to a more positive work environment. Additionally, magicians can be used for team-building exercises, as well as marketing and promotional purposes.
4. What are some of the tricks that corporate magicians use?
One of the tricks that corporate magicians use is called an "ambitious card routine." In this trick, the magician asks a spectator to choose a card and then puts it back into the deck.
The magician then shuffles the cards and puts them back into the spectator's hands. The magician asks the spectator to concentrate on his or her chosen card, and then to name it and its position on the deck. This is repeated in even more impossible conditions.
There are many tricks Phil Taylor will perform using spectators phones, coins, money, mind reading and cards.  It depends on who is in front of him at the time and how many guests.
5. How do corporate magicians use magic to help businesses?
There are a few ways that magicians can help businesses. One way is to use magic to create a positive and memorable experience for customers.
Magicians can also use their skills to help with marketing and advertising. They can create illusions that capture people's attention and help to promote a brand or product. Magicians can also be used for training and team-building exercises.
Corporate Magicians can help to reduce stress, improve communication, and increase employee productivity in the workplace after they know the company has looked after them. Phil Taylor also offers team-building exercises, marketing and promotional purposes, and to add an extra kick to any training.
Fill In the Form For A No Obligation Consultation & Quote From A Corporate Magician Phil Taylor