Corporate Magician
World-Class Expert Close Up Magician For Hire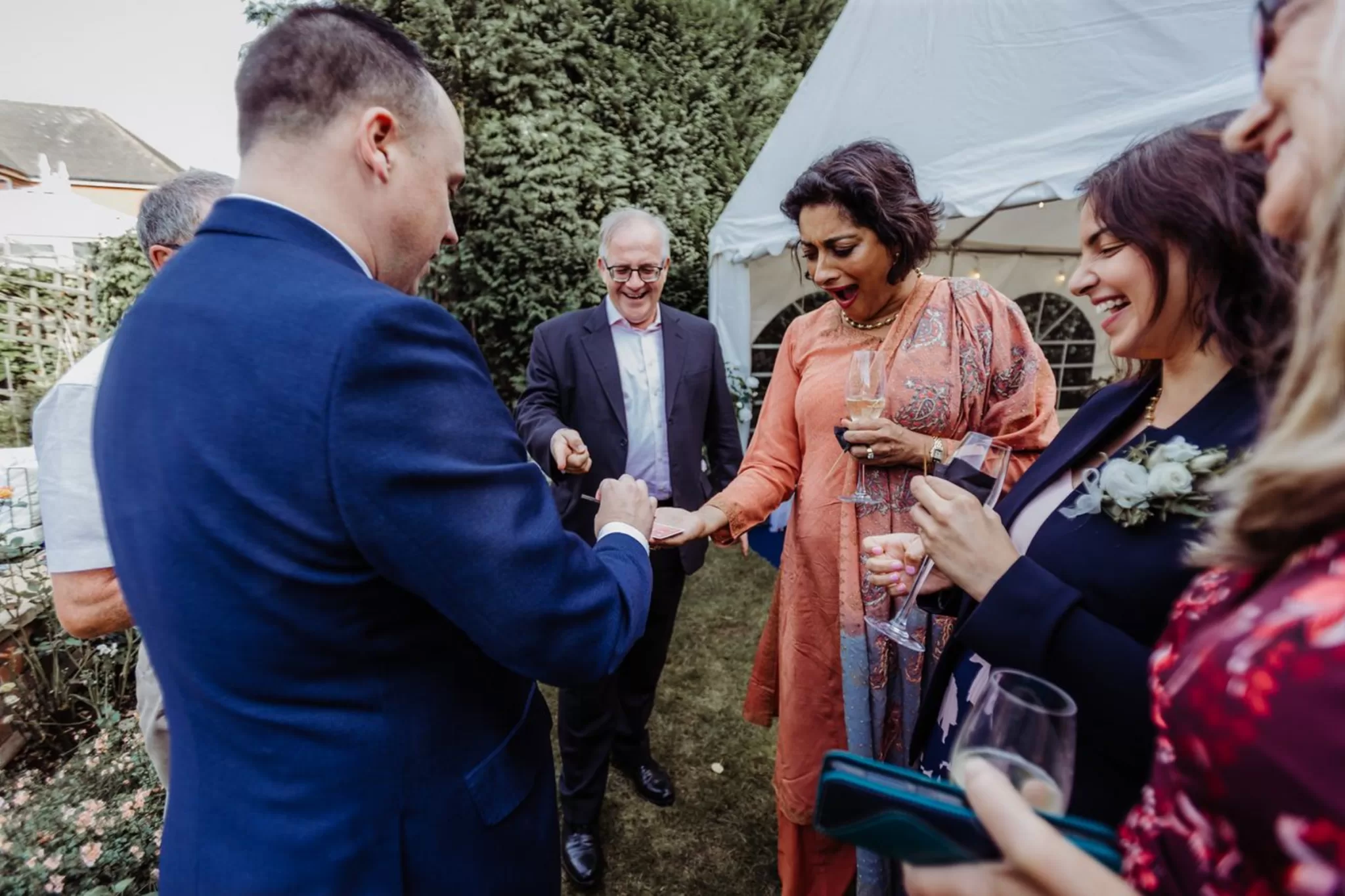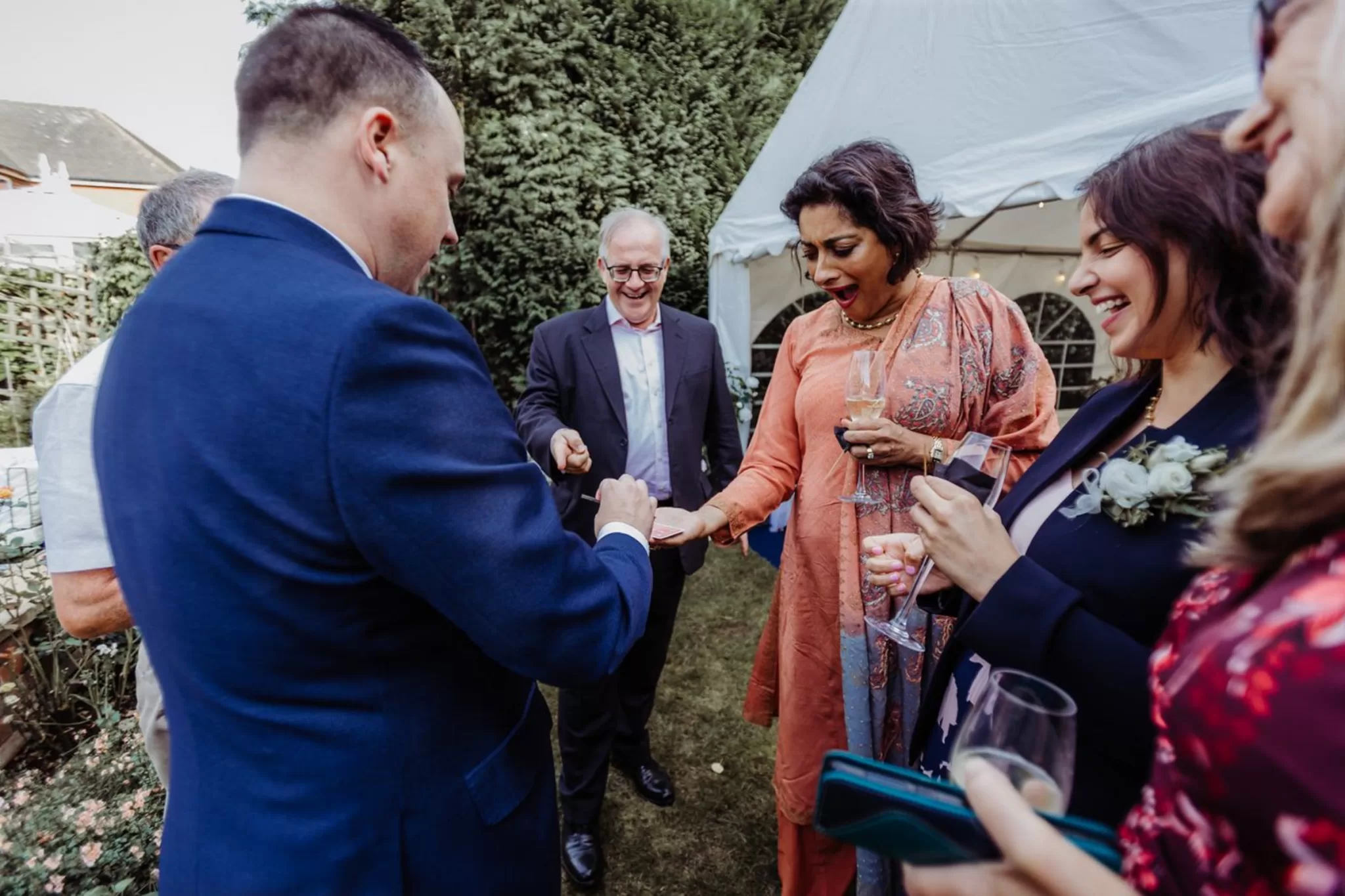 Spectacular entertainment for your next event!
​
FREE Expert Advice
FREE Consultation
FAST Quote
Award Ceremonies
An award ceremony should be about a celebration of achievement, fun and happiness. Bringing colleagues together to form stronger working bonds.  Hiring me as your corporate magician I will provide moments of impossible impactful magic giving your guests an experience of a lift time. 
Top 5 Reasons To Book A Corporate Magician
Natural Talking Points
Brings Colleagues Together
Perfect Ice Breaker
Fantastic Party Starter
Wows Your Guests
Private Corporate Parties
Want a corporate party that leaves a lasting impression? Then booking me as your magician and entertainment will leave you and your guests flabbergasted.
Most corporate parties consist of three main time frames.
Pre Dinner Reception –This is where the anticipation and excitement are at the highest capitalising on this opportunity to make an impact is paramount.  Booking me as your magician, I will provide impactful magic that will set the tone of the evening to come.
 Dinner–Hiring a magician to provide table magic in between courses is a superb way to spark new conversation and inject some energy on the table.
 The After Dinner–This is the perfect time to hire a corporate magician, guests will be feeling more relaxed and looking forward to the rest of their evening.  Surprising them with a magician will add the excitement back on the table and let guests talk to other about what they have witnessed.
Conference Entertainment
Conferences can be interminable days and evenings for attendees.  You may have had amazing speakers and a great agenda with everything going swimmingly. But what do you do in between long breaks?  Hiring me as your corporate magician will provide impact, surprising guests with amazing magic that will keep them talking about your event well after it's over, ultimately that's what you want your message shared.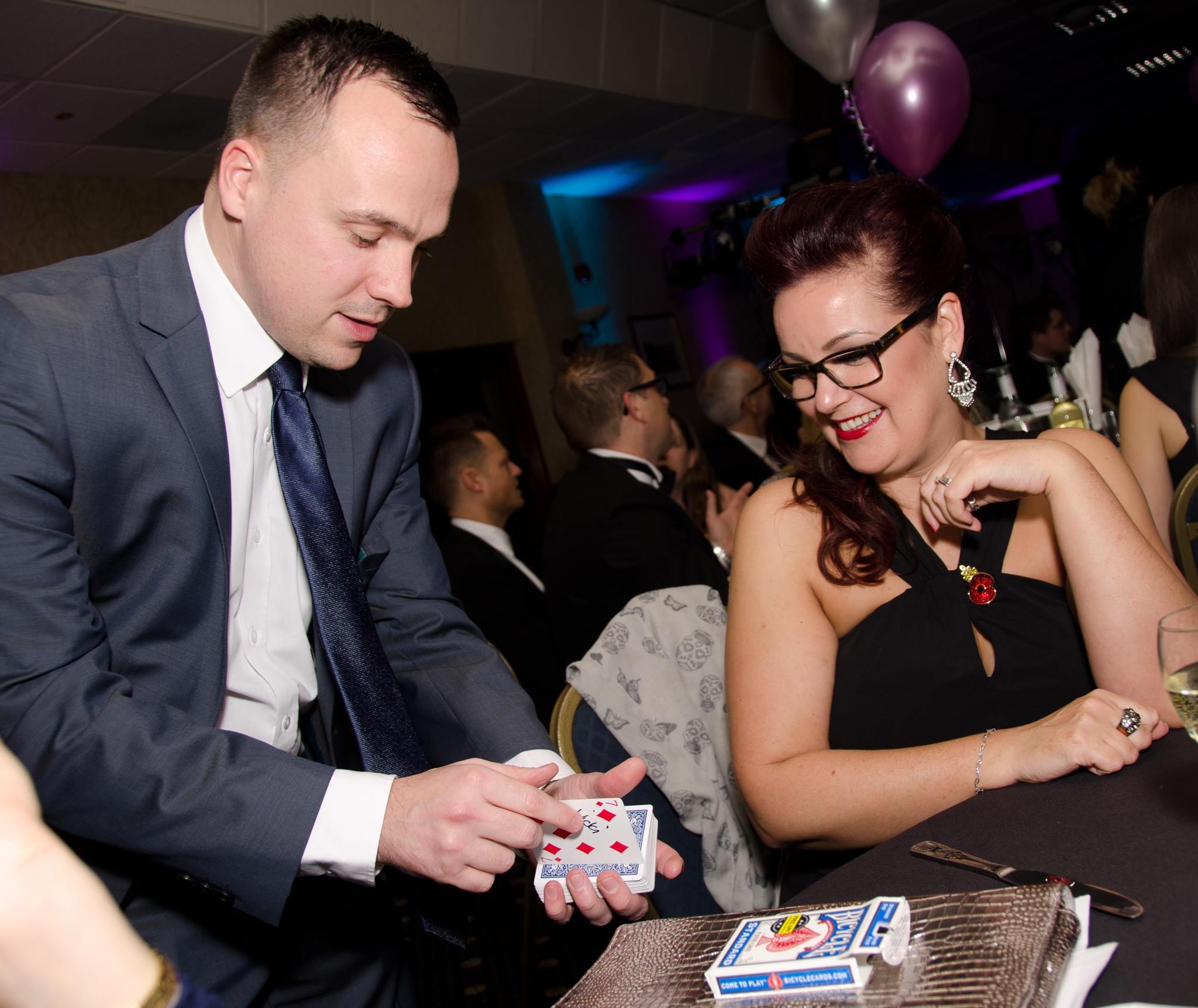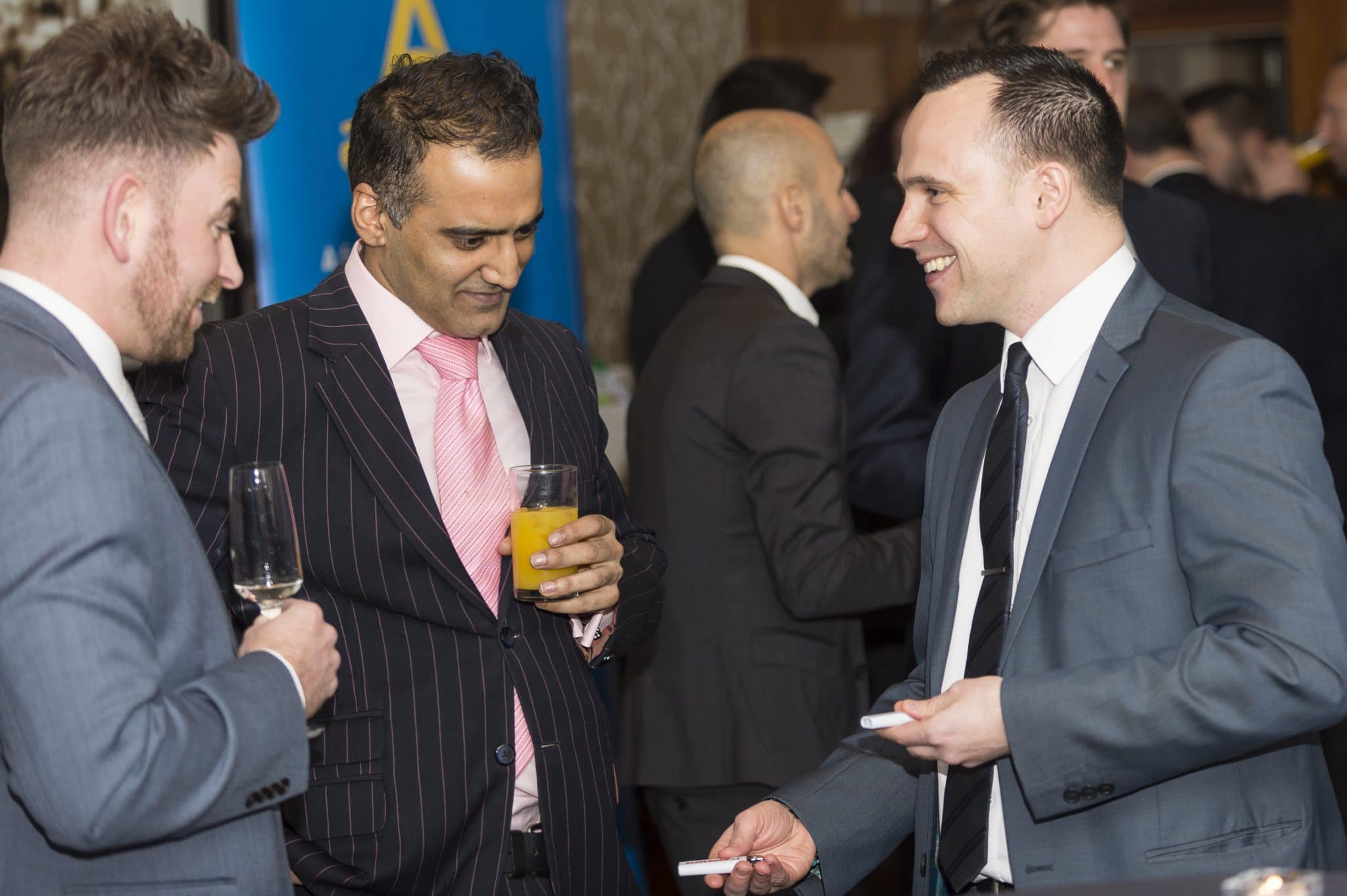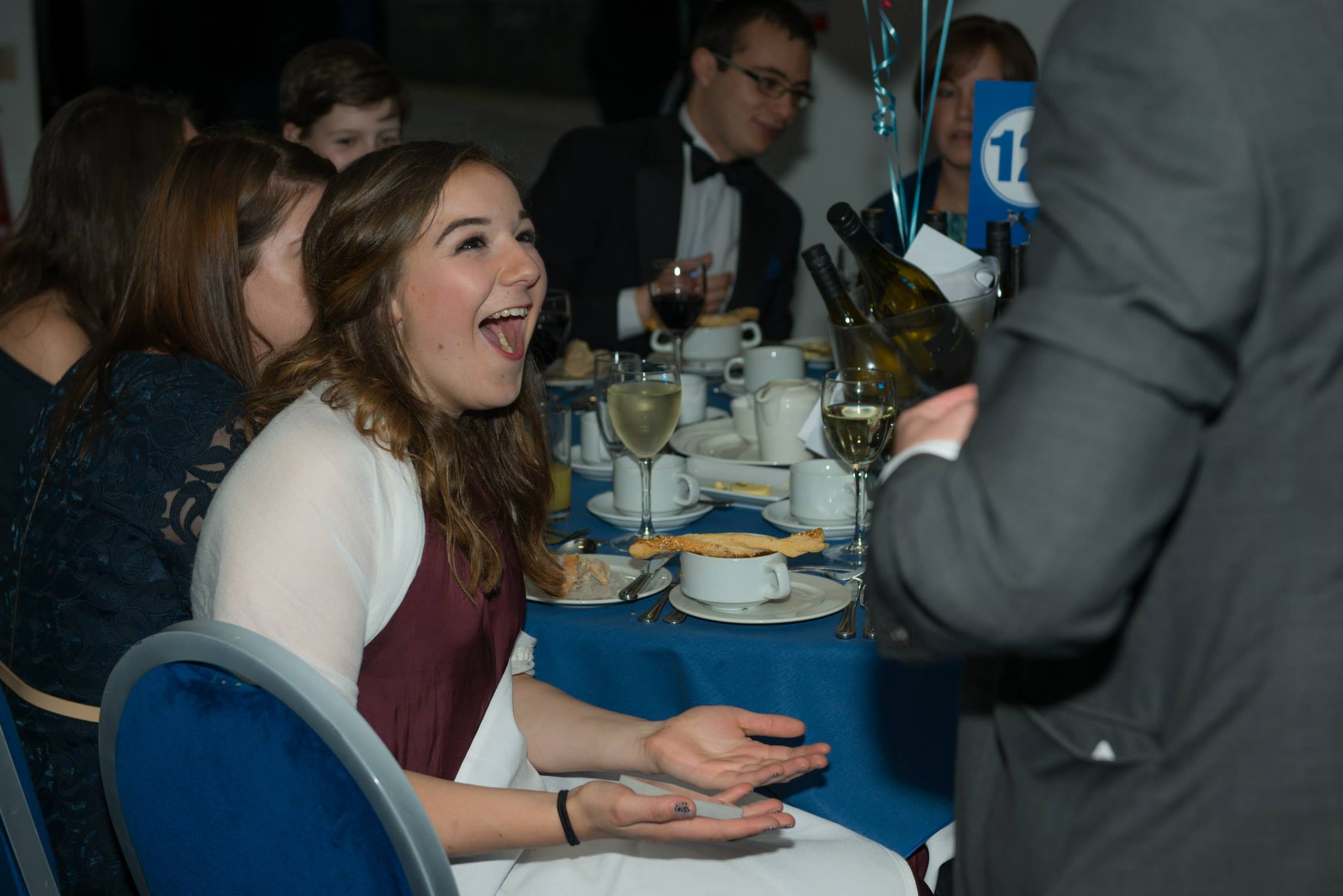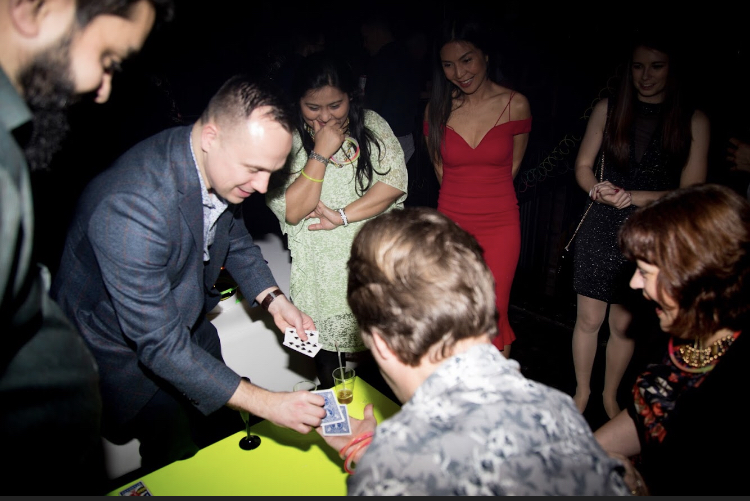 We thought you were amazing!  We found you to be very engaging with the audience, very professional yet welcoming. We really enjoyed working with you and hope to work with you again.
Corporate Magician For Hire
Hiring a corporate magician will lift the mood, inject energy and provide impactful magic for all guests to enjoy. I specialise in professional close up magic that will astound and astonish all.  Hire for award ceremonies, business conferences and private parties.
Hired Phil for a staff party at a local venue in Birmingham. He was friendly, professional in the lead up, and good fun. Everyone loved his tricks, and he really helped kick off the event with a buzz.
Hired Phil to do mix and mingle magic at our annual Christmas party were pleased to hear that everyone loved it! Would definitely use Phil again for any future events and would recommend to all.
 Here are some of the concerns I also hear
✅ "You're not a cheesy magician" (not at all I pride myself on being cutting edge)
✅ "Are you easy to book" (yes – one form and we are done)
The bottom line
The bottom line is you're booking a professional magician that will entertain your guest creating the perfect party atmosphere.
Last thing, by booking me I'm on your side, I want the event to go well for both of us after all we both will need to work hard to make sure everyone is having a fantastic time.  I've been involved with so many successful events and the feedback and acknowledgments have been superb, please check out my Google reviews.
So, if you're ready to create the perfect party please fill out the form below.
Fill In the Form For A No Obligation Consultation & Quote