Phil Taylor Magician
​Magical Entertainment For Any Occasion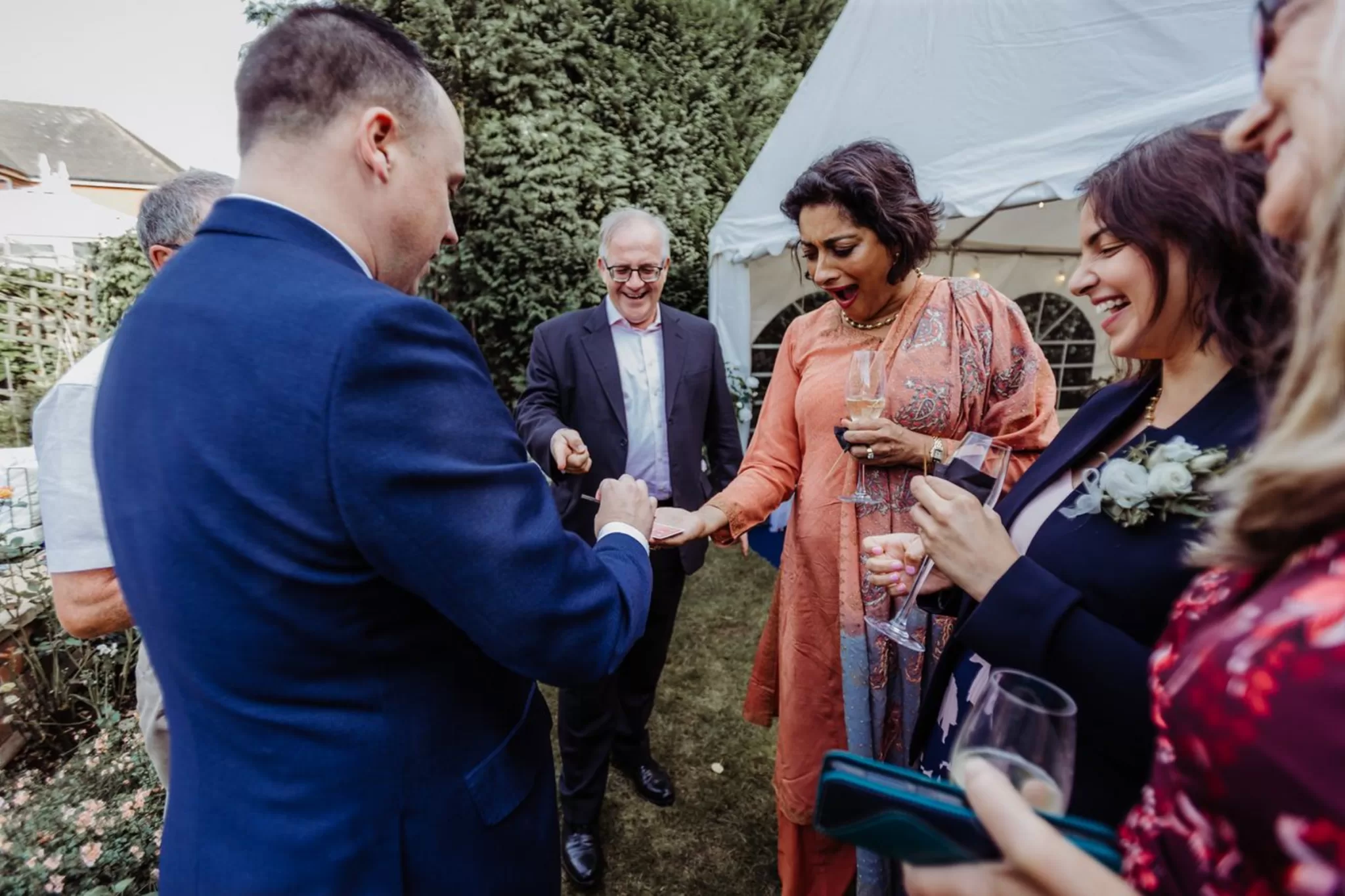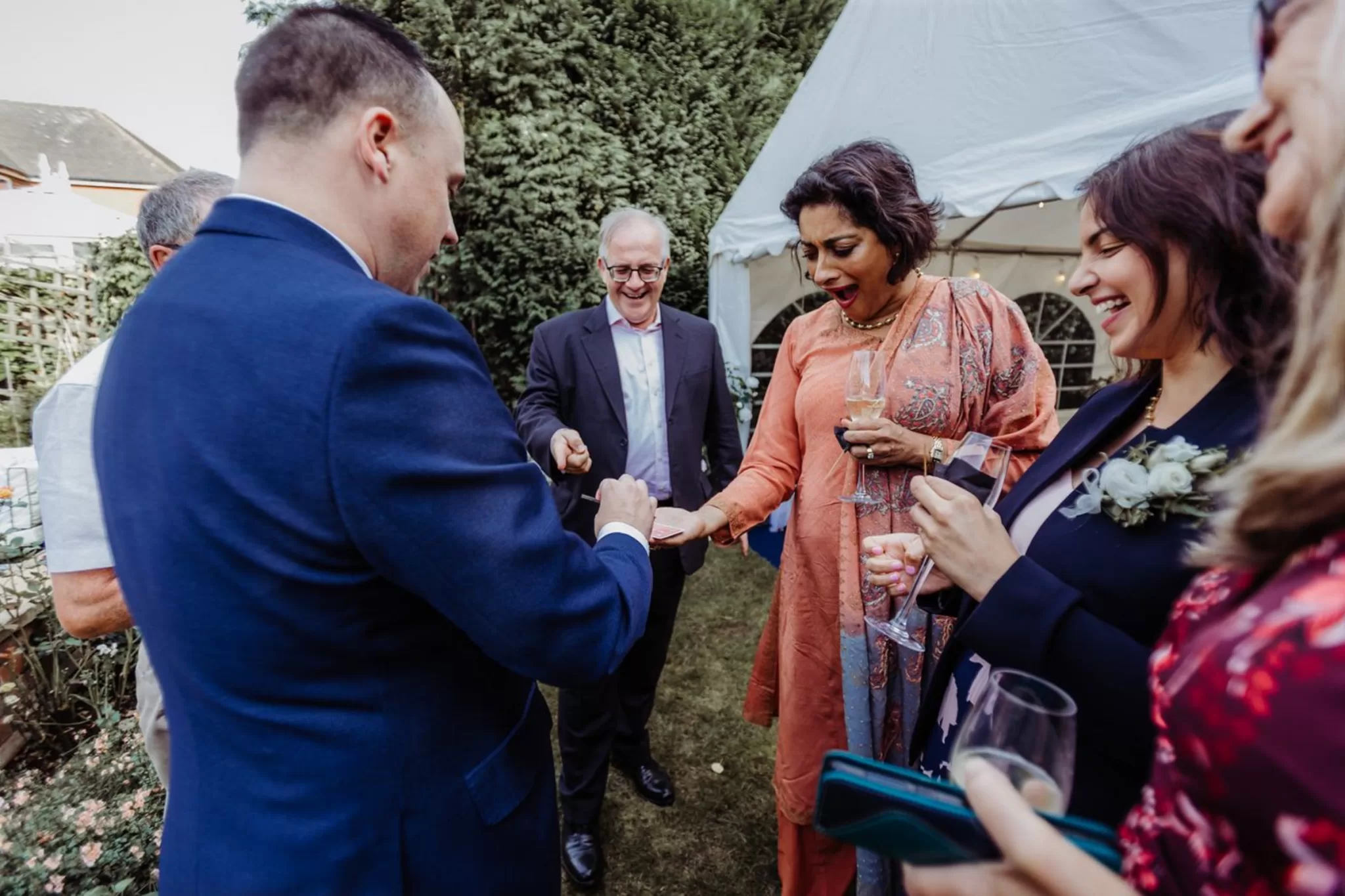 Amazing Magic Tricks to Entertain Your Guests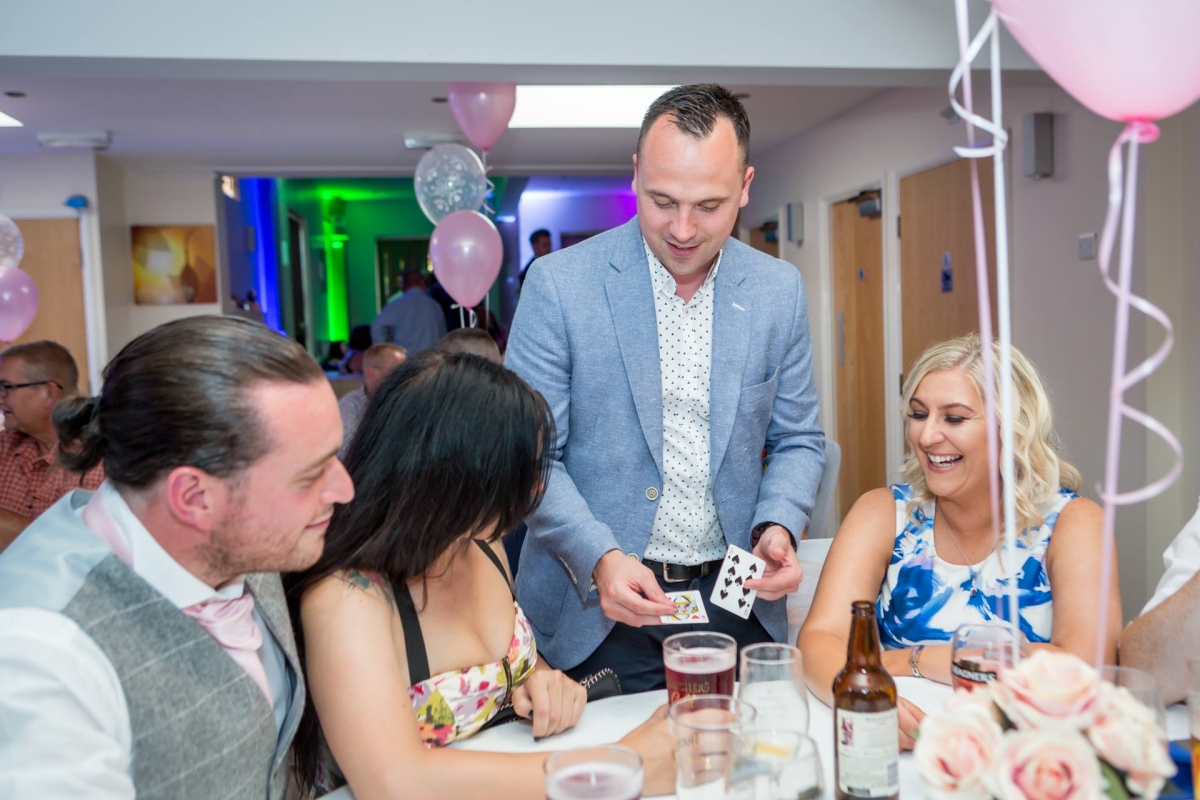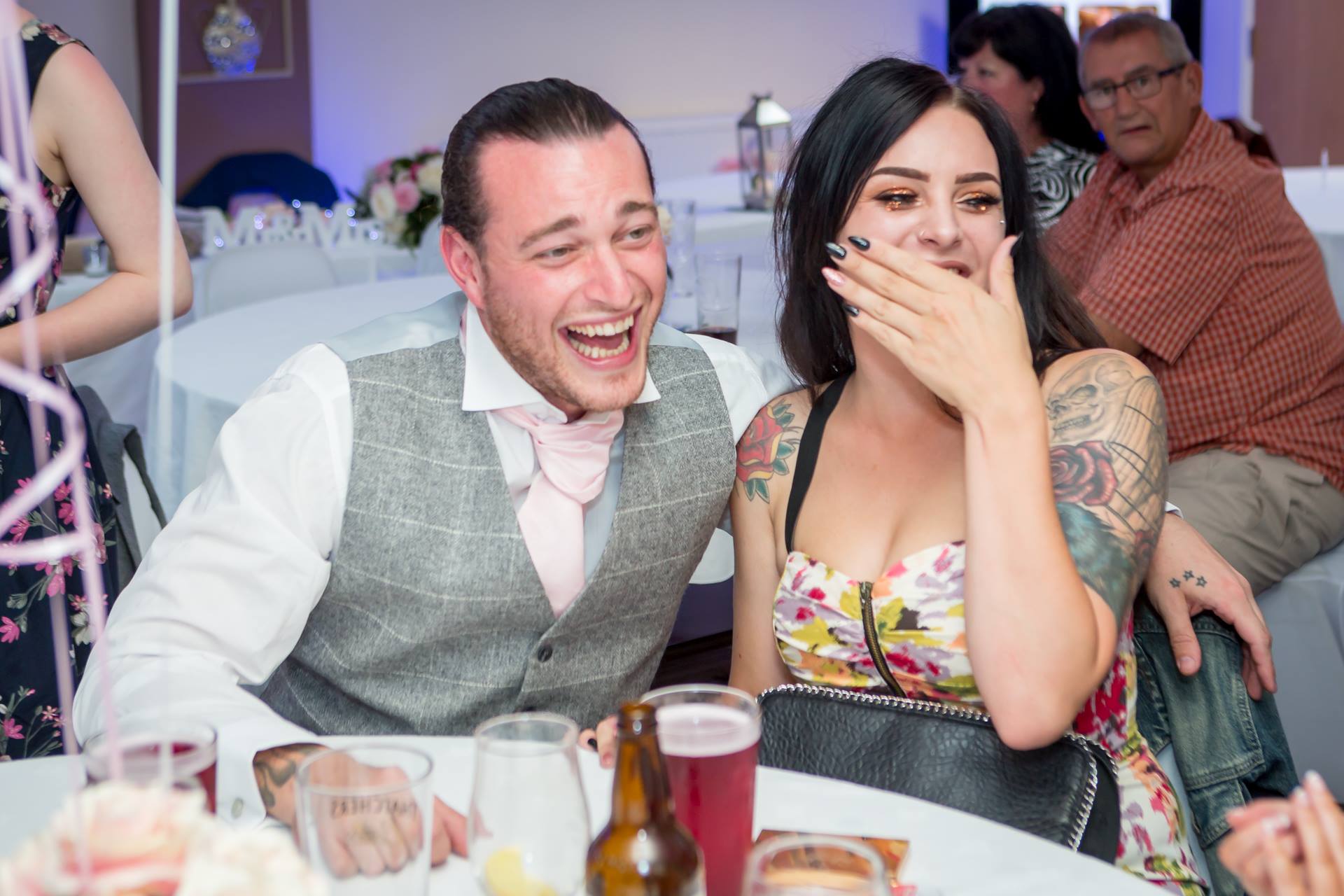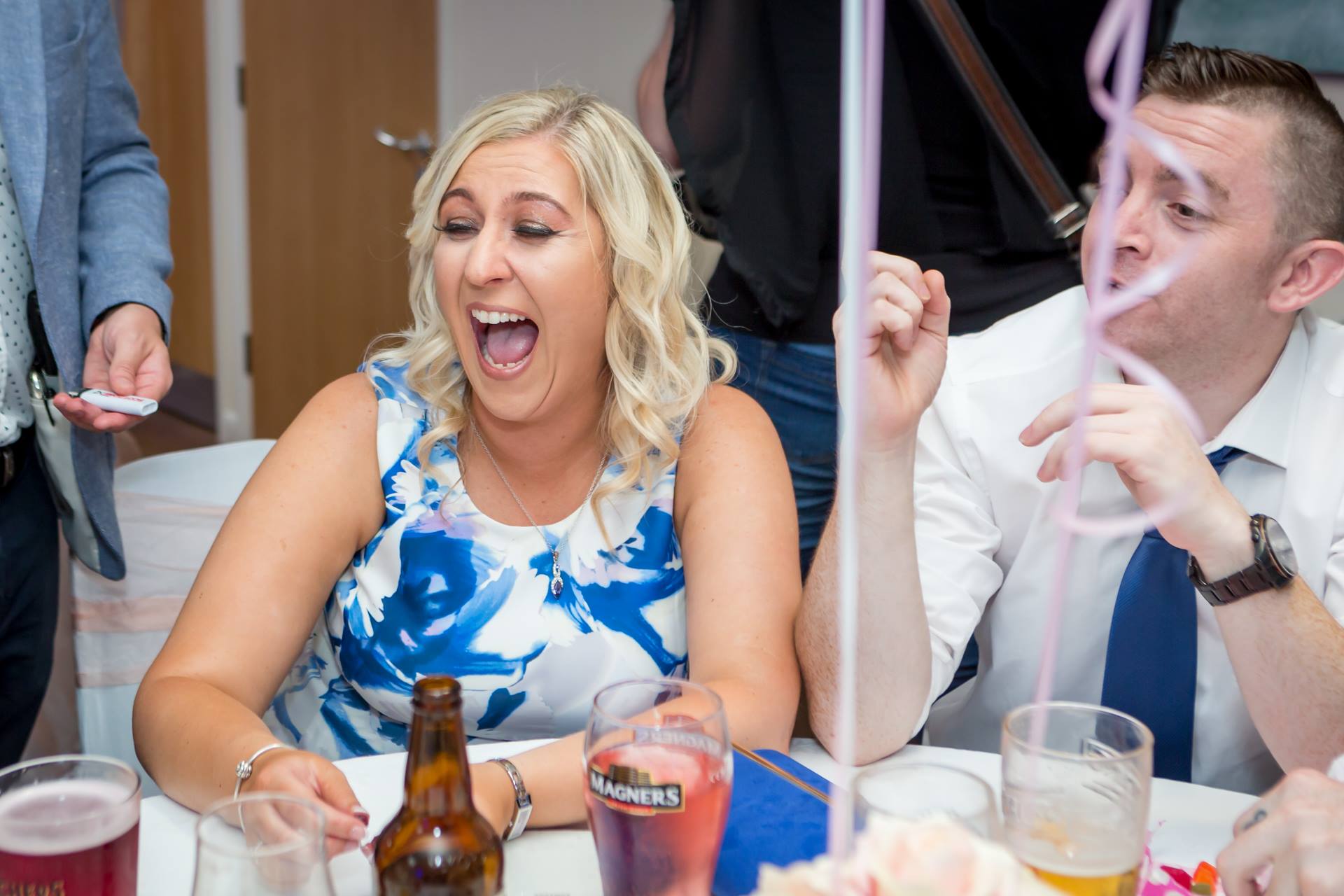 Weddings Magician
Weddings should be about love, happiness, and celebrations.   I provide amazing close-up magic and mind-reading to break the ice, eliminate downtime, and make your day fun and exciting, creating memories that will last a lifetime.  There are three good times where magic works bests. During the photographs, at the wedding breakfast or as the evening guests arrive.  To learn more about what I can offer get in touch or take a look at my wedding page for more ideas.  If you're having a larger wedding and need some inspiration for games take a look at my blog.
Party Magician
Planning a party? Want something fun and different? Booking me as your magician is a brilliant way to break the ice between guests and create fun, laughter and excitement. Having a magician perform at your party makes the entire event feel special and elegant, it marks the occasion in the correct way.  Check out my blog on how to hire a magician and what to look for if you would like to find out more about my services please get in touch [email protected]
Corporate Magician
Corporate Events need not be boring!
I have entertained for some of the biggest events including Award Party's, Networking Events, Gala Dinners, Balls & Banquets and client networking events.
Your guests will experience some amazing magic and mind-reading to bring people together, making sure they are having a brilliant time. If you want to find out more please get in touch for a no-obligation quote and consultation.
Wow…we had Phil at our wedding and he astonished all our guests, I had people come up to me all night saying the magician blew their mind… amazing! And such a lovely guy.. would highly recommend to anyone ..thanks Phil 
FaceBook 5 Star Review  Oringal Source
REASONS TO HIRE PHIL TAYLOR CLOSE-UP MAGICIAN
✔ Associate of The Inner Magic Circle, A.I.M.C With Silver Star
✔ Over 150 Professional Performances Per Year
✔ Modern Magic & Mind Reading
✔ Public Liability Insurance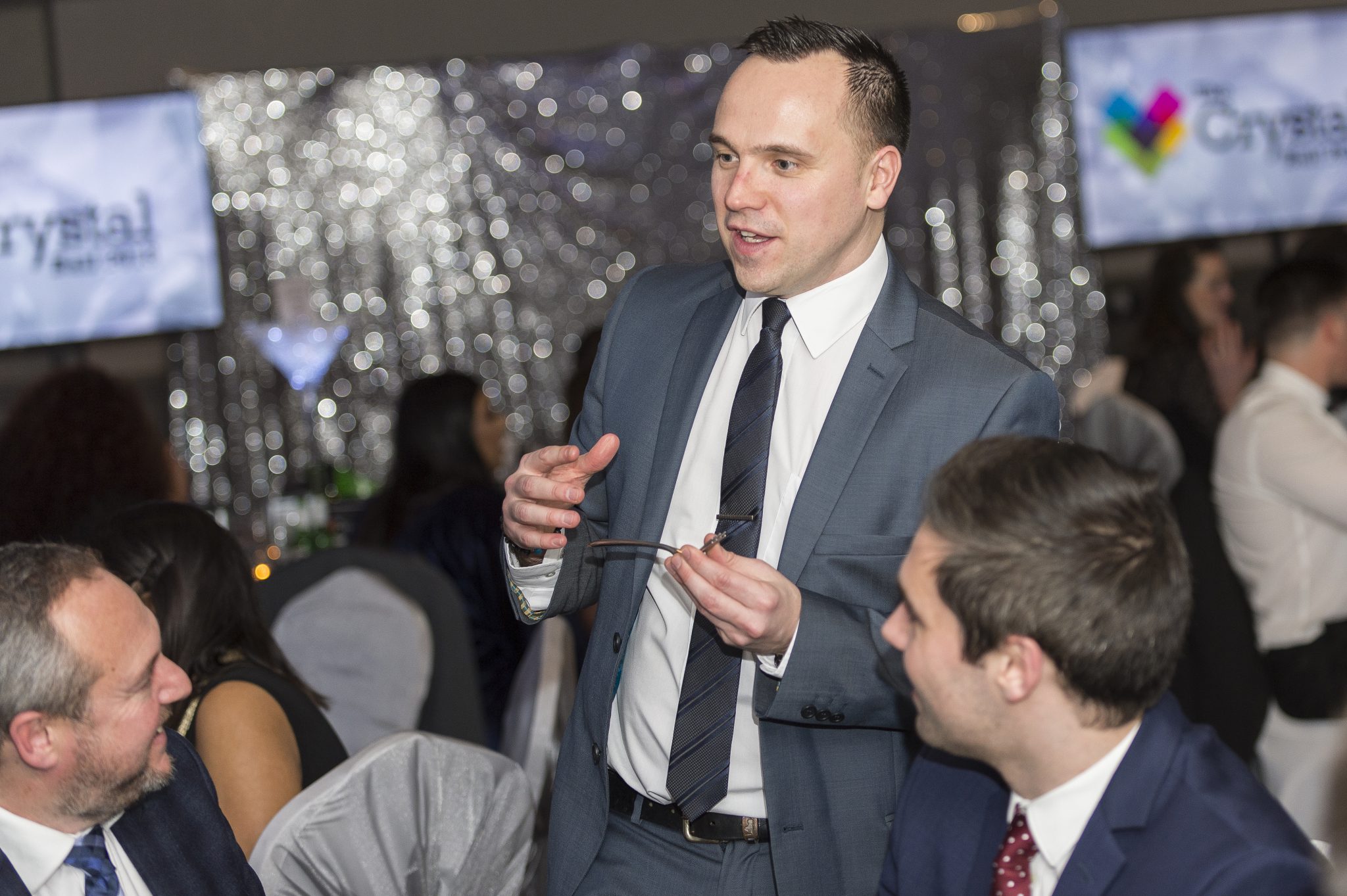 We thought you were amazing!  We found you to be very engaging with the audience, very professional yet welcoming. We really enjoyed working with you and hope to work with you again. Our Christmas plans are very exciting this year as our theme is Constellations. I'm sure we can tie magic in here somehow, so I will be in touch when we have a more firm plan.
About Close Up Magician Phil Taylor
I'm a proud member of the Magic Circle, which founded in London in 1905. The Magic Circle prides itself on the highest standards of achievement and ability.
 Being a professional magician my magic abilities are at their highest level possible because you only want the best magician to perform at your event. I specialise in sleight of hand magic with phycology and mind tricks. When you hire me as your close-up magician my main goal is to ensure you and your guests are having a fantastic time.  I see myself as injecting fun and excitement into the air.  I would love to hear what you have planned so please get in touch.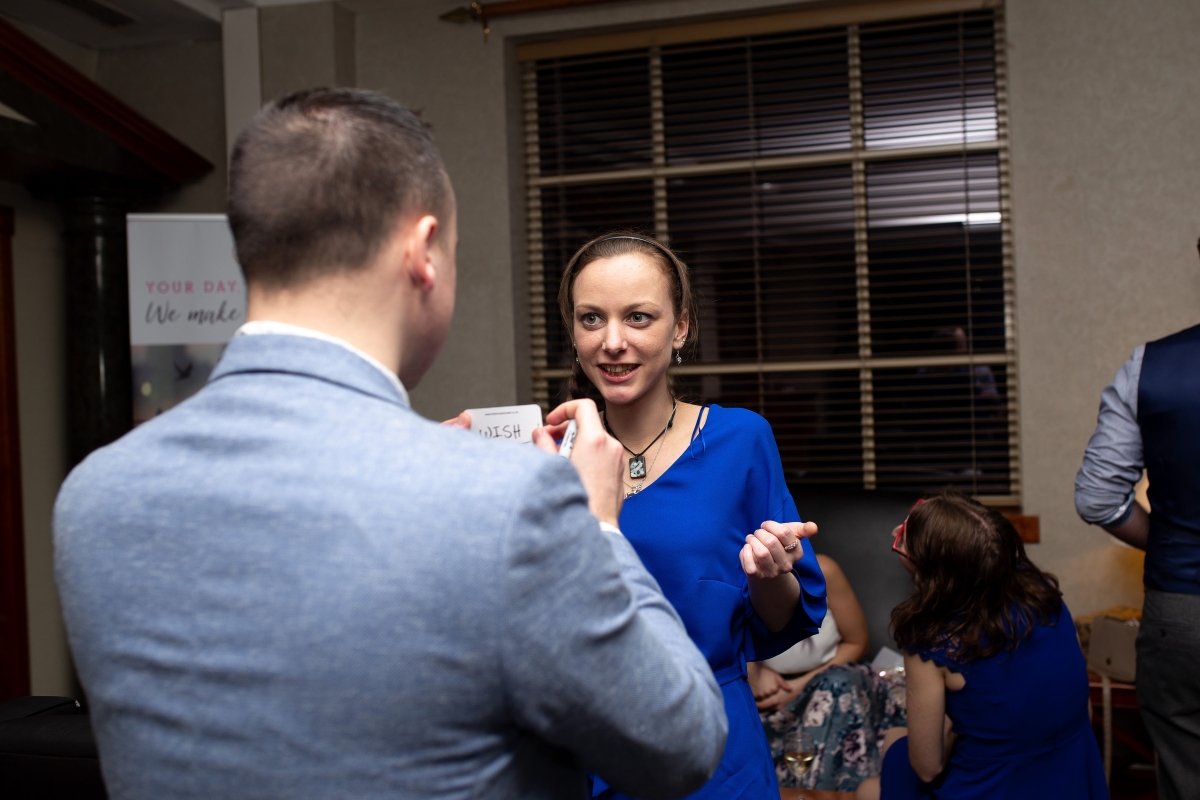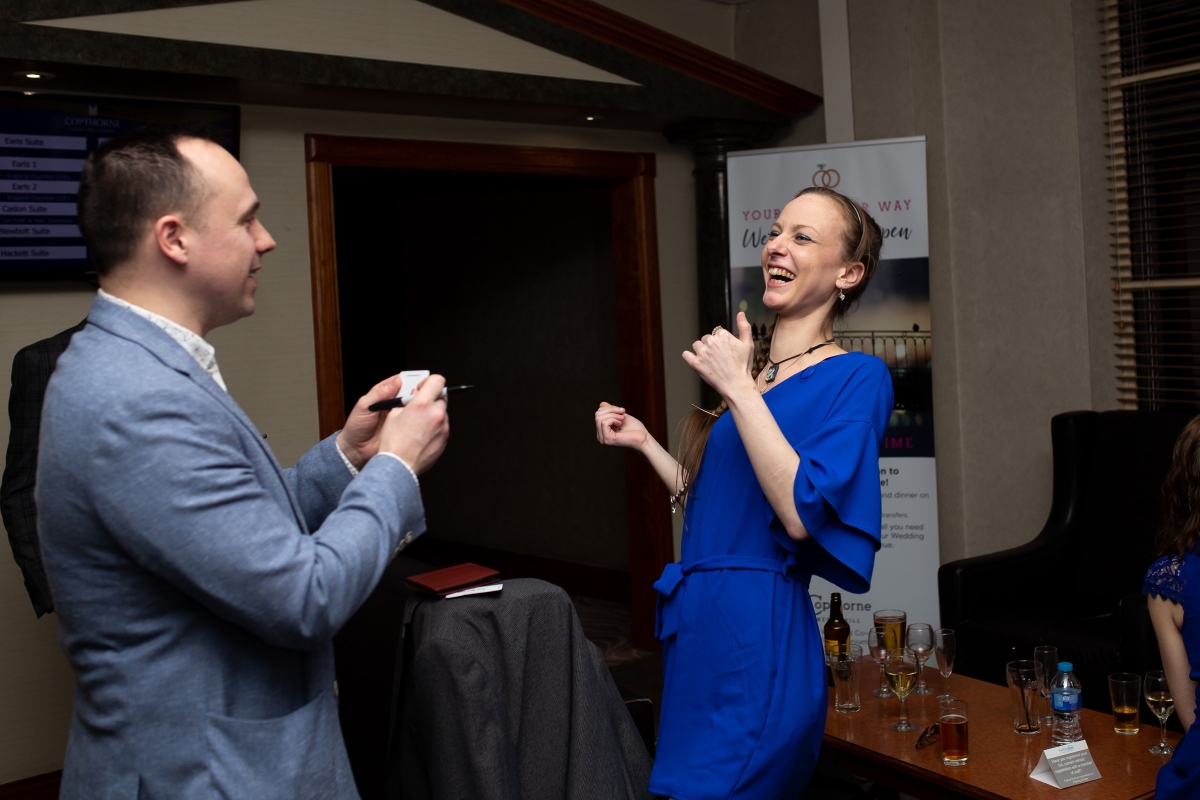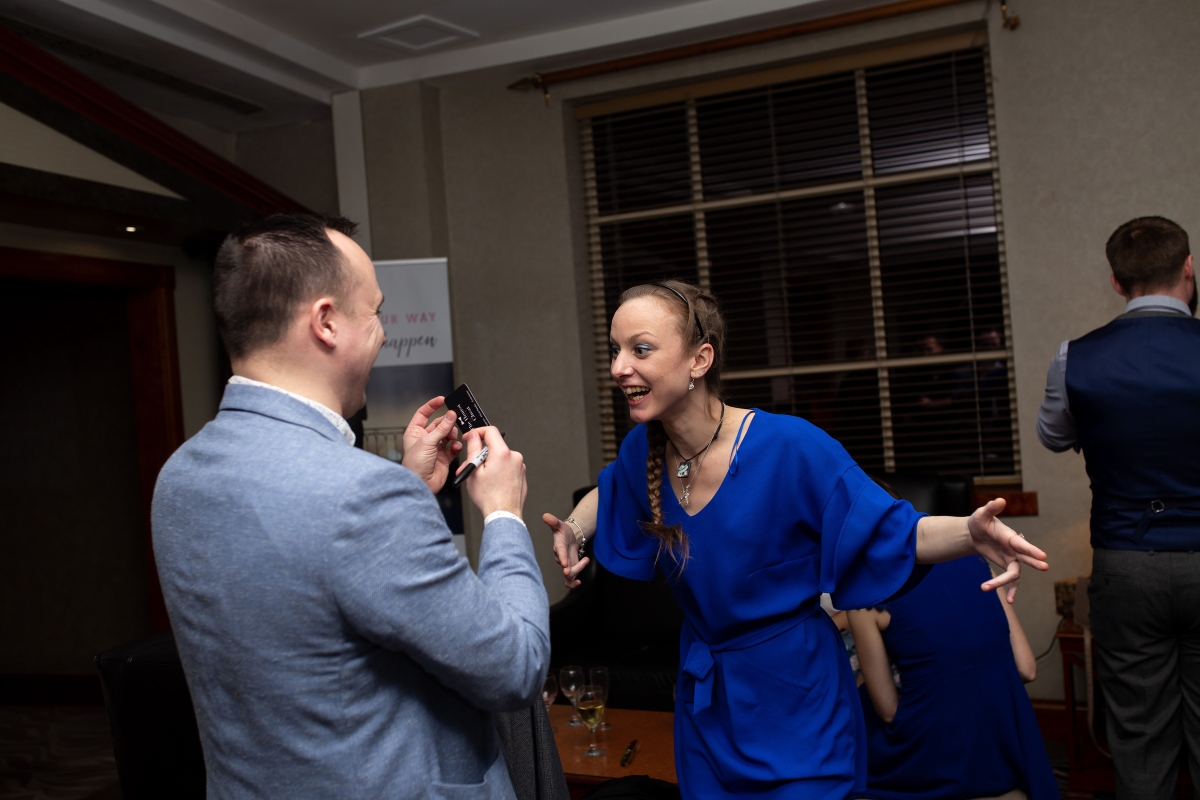 Hopefully, you understand what I can do for you and if you to find out more or get a quote please fill in the form below or call me on 07967155970 for a no-obligation quote.
Fill In the Form For A No Obligation Consultation & Quote
Phone Number: 07967155970