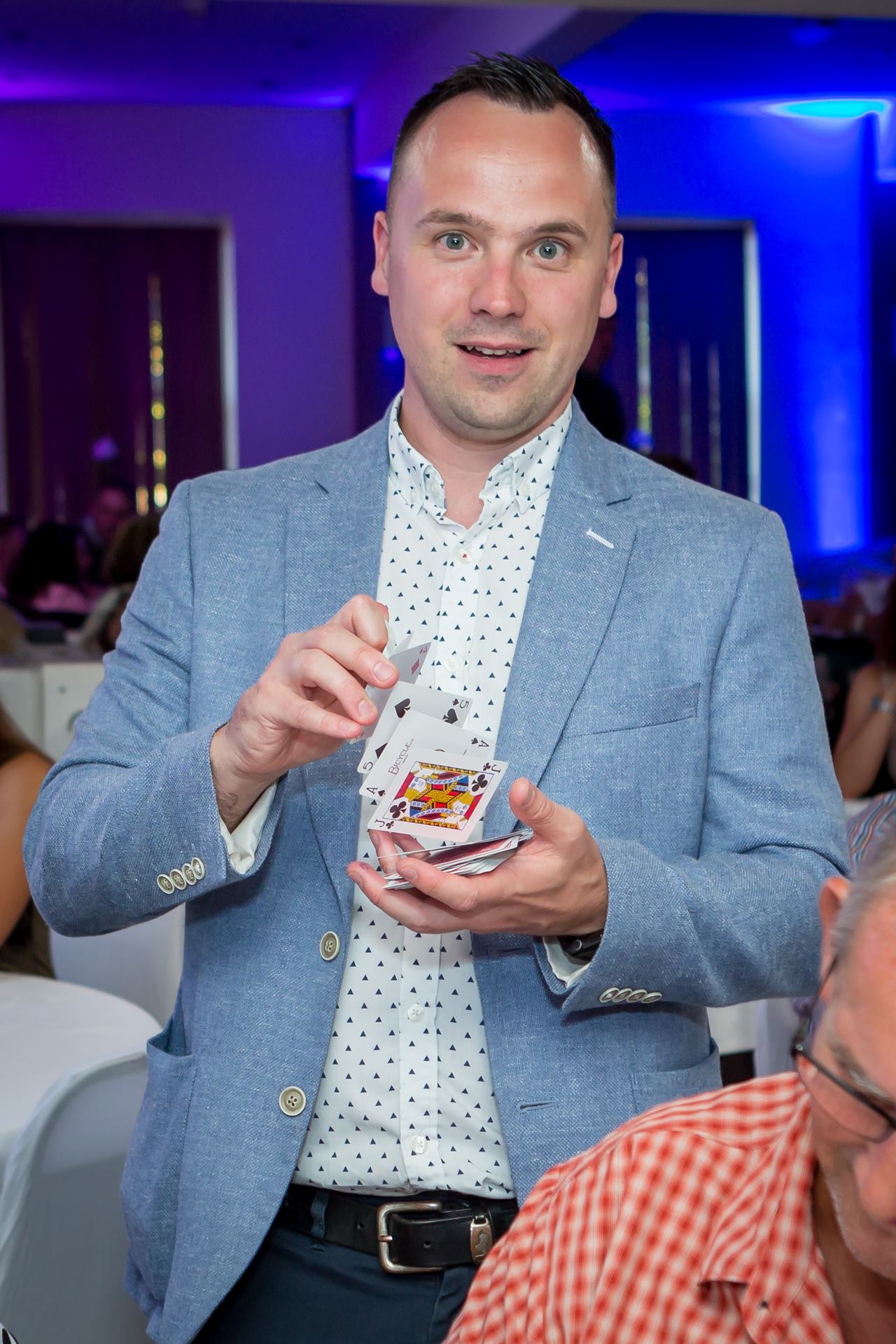 About Phil Taylor Professional Magician.
Every magician's dream is to be part of the prestigious London Magic Circle, a group that has been around for more than 100 years.  I'm thrilled to be a member as an Associate of The Inner Magic Circle, A.I.M.C with a silver star for performance!  Few magicians have managed to achieve this A.I.M.C on taking their exams. I feel really lucky and proud that I managed this first time around- only a hand full of top performers can say they have done this.
I get immense gratification in conducting private shows on special occasions. I love to watch people's faces light up after they witnessed crazy bits of madness.  Magic is my passion, hobby, and life, everything I do is magic-related.
I also founded the UK's largest podcast for magicians called The Magicians Advice Podcast. My aim with this is to help others by talking about my experiences and also interviewing some of the best magicians from around the world in order to share knowledge that will make our craft better.  We have been going for five years and have over one thousand magicians in our Facebook group all talking about magic tricks.
If you want some who is passionate about their job and who has over 20 years of experience then get in touch for a quote ptaylor@magicianscorner.co.uk
My other passions in life are body language, behavioral analysis, content marketing, affiliate marketing, and SEO.