Top 5 Wedding Games That Will Rock Your Big Day
Your Guests deserve to be entertained.
Hello and welcome my name is Phil Taylor Magician and Entertainer. In this blog I will share with you my top 5 wedding games. 
 Why should you listen to me?  I've been a wedding magician for over 15 years and literally have seen it all – you can benefit from some of my knowledge right here.
I REALLY hope you enjoy this blog and if you do please like and share.
Any questions please let me know.
1. Beer/Prosecco Pong
This game is a fantastic ice breaker and helps to bring people together.  Imagine seeing family members and friends laughing and having a great time together, the perfect wedding should be great fun.   All you need is a table and Prosecco Pong both sets start from £9.99 Click Here.  I also notice another fun game that I have never seen at a wedding dart board shot game, this could get messy :X
Photo Credit: Steve Bridgwood Photography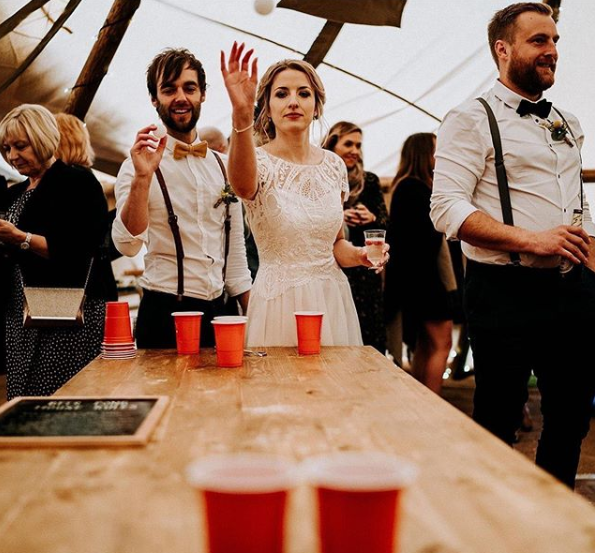 2. Giant Bubble Set.
OK this isn't a game per se, but who doesn't love bubbles? Picture the scene, Grandparents playing with their Grandchildren laughing having a fantastic time creating memories that will last a lifetime.  Creating the perfect opportunity  for photos.  Bubble kits cost around £9.99 you just set up a table outside for guests to enjoy.  Kits available here.
Photo Credit: Matt Badenoch Photography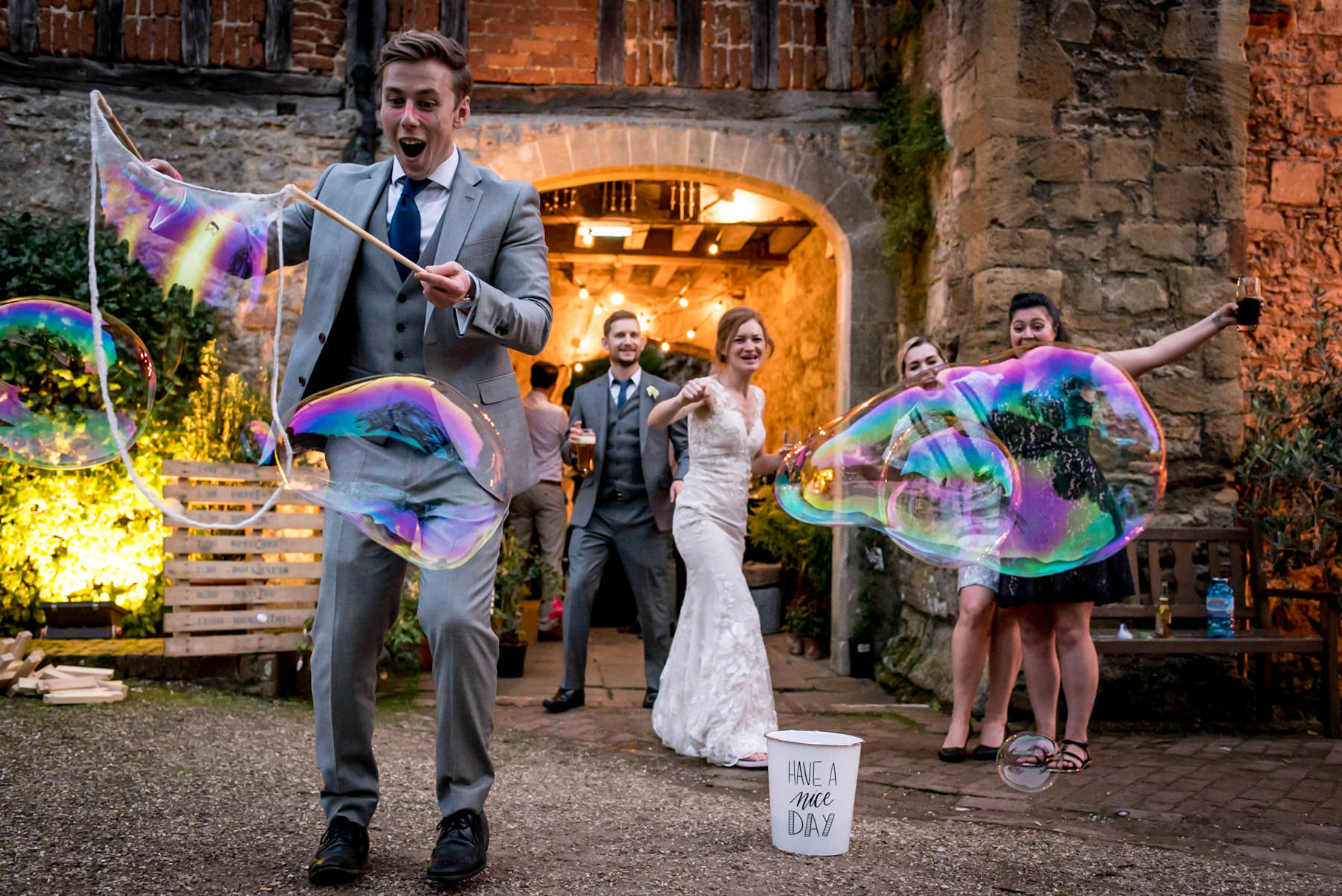 3. Sack Racing.
Sack Racing on a summer evening is a fantastic way to create great joy and laughter.  Its relatively in expensive at £34 for 5 sacks
Click Here
to find out more.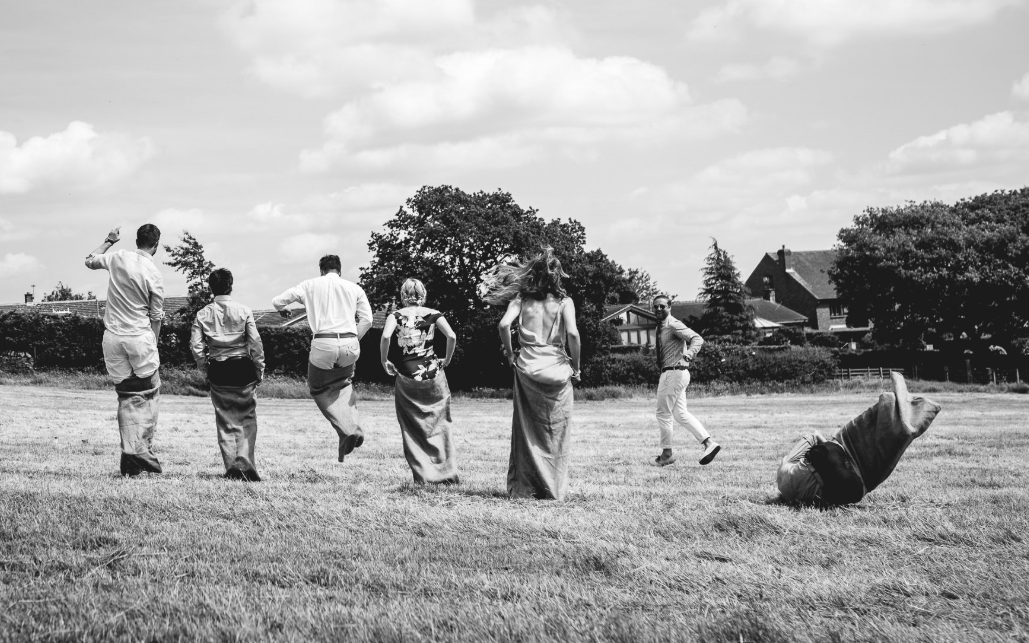 4. Swing Ball.
Oh yes! I said Swing Ball. Yes it's out there.  I've only seen this once before guests were enjoying playing swing ball all afternoon and evening long.  It's unique and great fun, costing around £25 for Classic Swing Ball Click Here.
Photo Credit: Pinterest
5.  Limbo Set.
If you want fun and laughter, then setting a limbo set up with some music is the way to go.  Imagine your guest lining up to take their turn in seeing how low they can go.  It's a great way to create a party atmosphere and will be played well into the night.   Kits start from £13 there are loads of options available
Click Here
to buy a kit.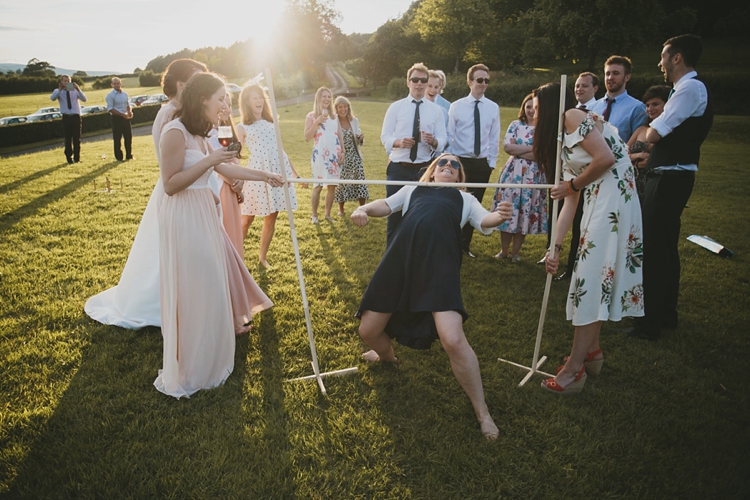 The Bad News
Like most things there is always a compromise. You need good weather to get the most out of wedding games. The other thing to consider is not everyone will want to play larger games.
If you book me as your entertainment I can perform no matter what weather conditions come your way! The bonus of having a magician at your wedding is that I can entertain all age groups throughout any part of your big day.
If you would like to find out more please get in touch for a free no obligation quote.
If you'd like a chat, please drop me a line or two or to find out more about booking me as your Wedding Magician / Entertainment fill in the form below or call 07967155970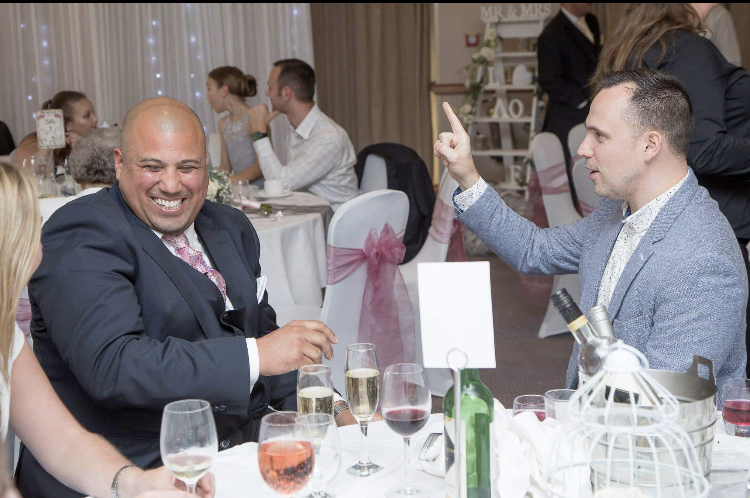 Get in touch to request more information.