Exclusive Entertainment For Your Big Day
Wedding Magician Phil Taylor
Phil performed his awesome magic skills at our wedding. Everyone including us were amazed by his tricks and we all enjoyed his performances as he made his way around the room ensuring all the guests had seen his magic. Phil is a lovely guy who made us all feel relaxed and engaged well with our guests.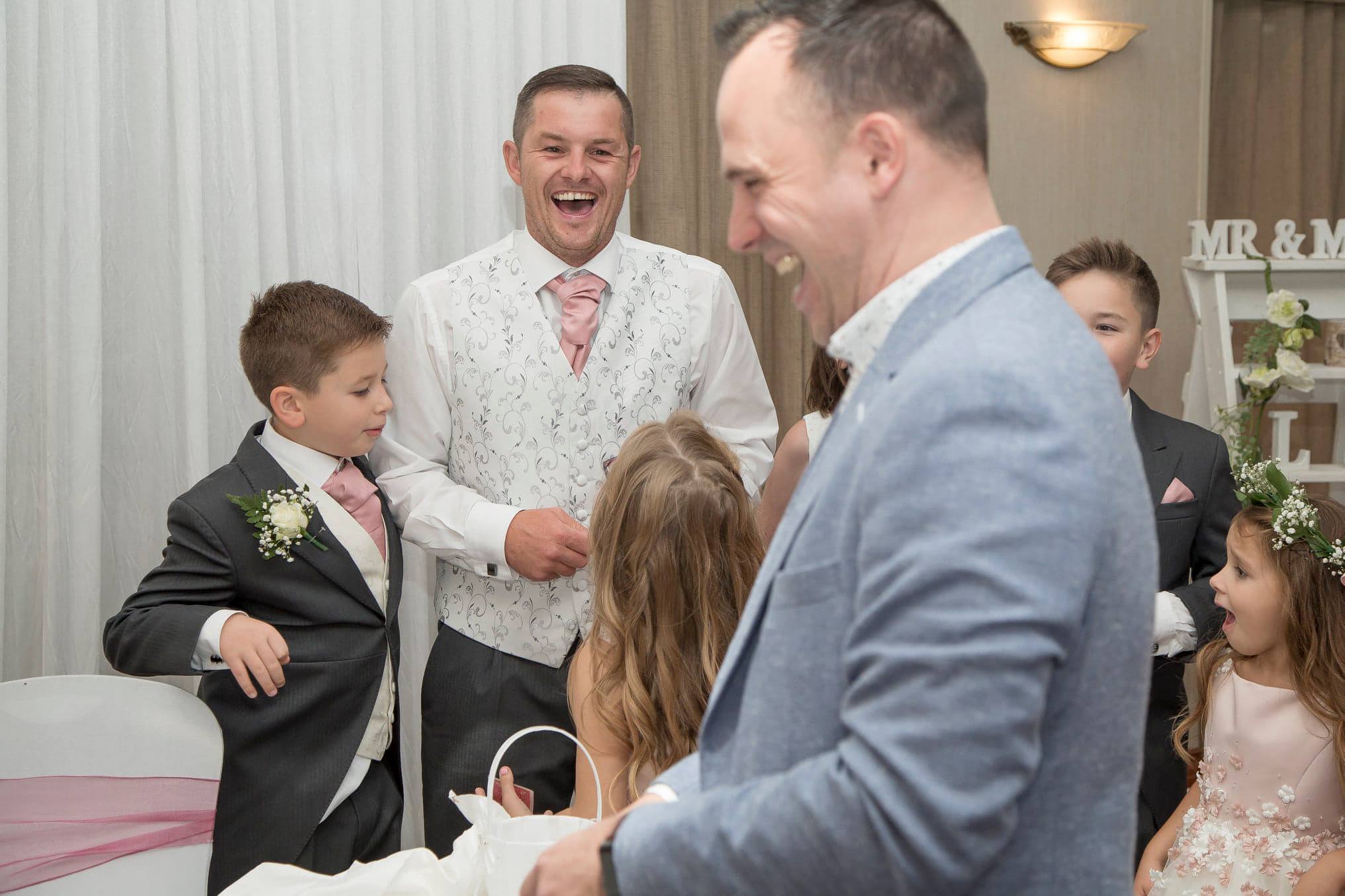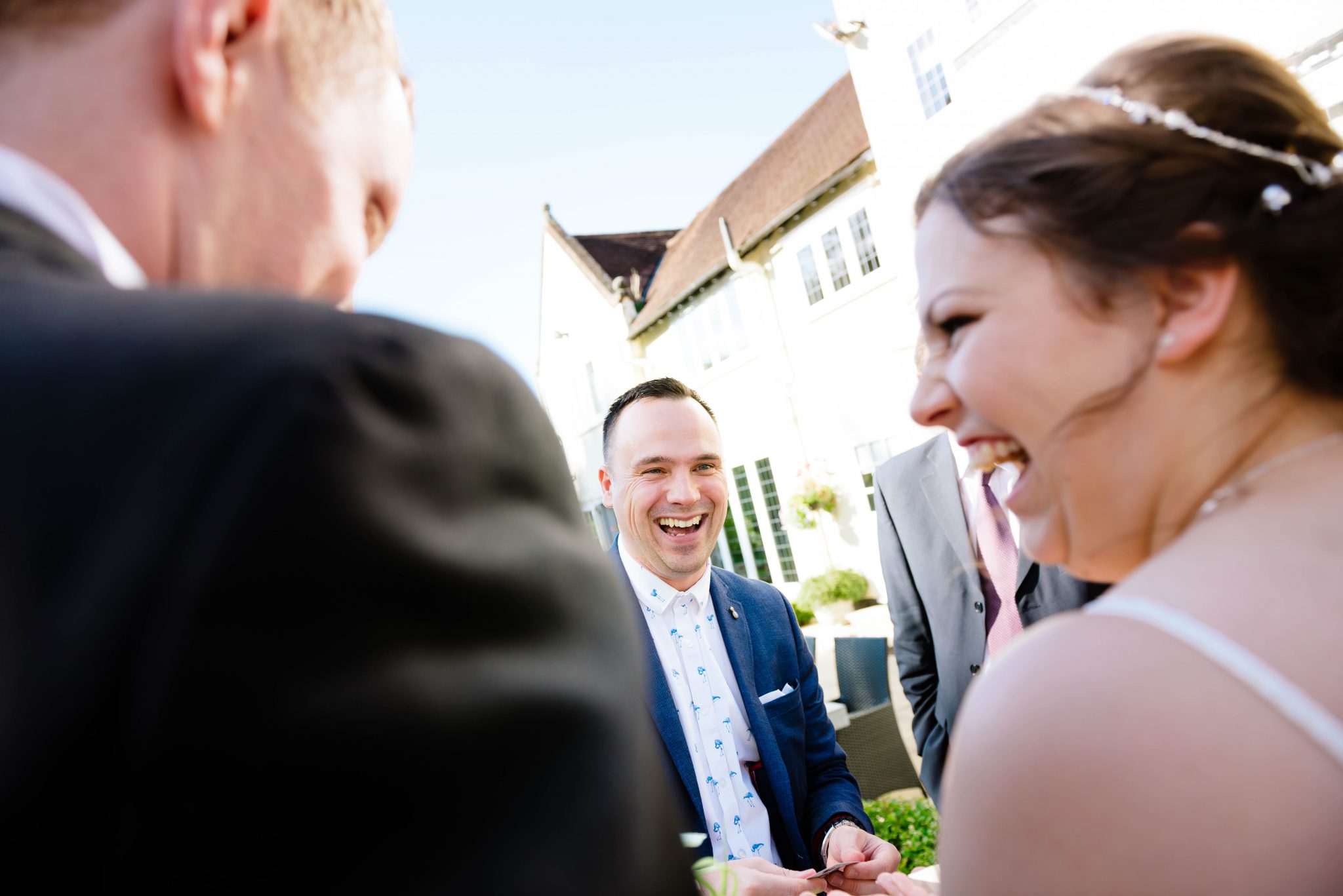 Making Your Wedding Amazing !
Hi thanks for stopping by. The main reason for booking a magician like me at your wedding is to keep the guests entertained between the quiet times killing the lulls and creating fun, laughter and amazement.  Its something different for you and your guests to enjoy creating a lasting impression on your big day.
When performing at your wedding, I'm much more than a magician,  I help create the vibe of the wedding keeping people entertained showing them impossible moments of magic, bring people together to create memories that will last a life time.  Its really important to ensure your big day is just right, as you only get one shot and by adding me as your magician/entertainment that's what I do, help you to get it right.
But don't just let me tell you, I'll show you, below is one of many testimonials and reviews of my services at weddings.
We had Phil for our wedding on Friday 11th August 2017.. Wow! Us and all our guests were blown away by the magic. We have no idea how he does what he does but our guests faces watching him have made truly magical pictures for our album. Phil himself if a really nice guy who makes everyone feel relaxed and happy! Book him now!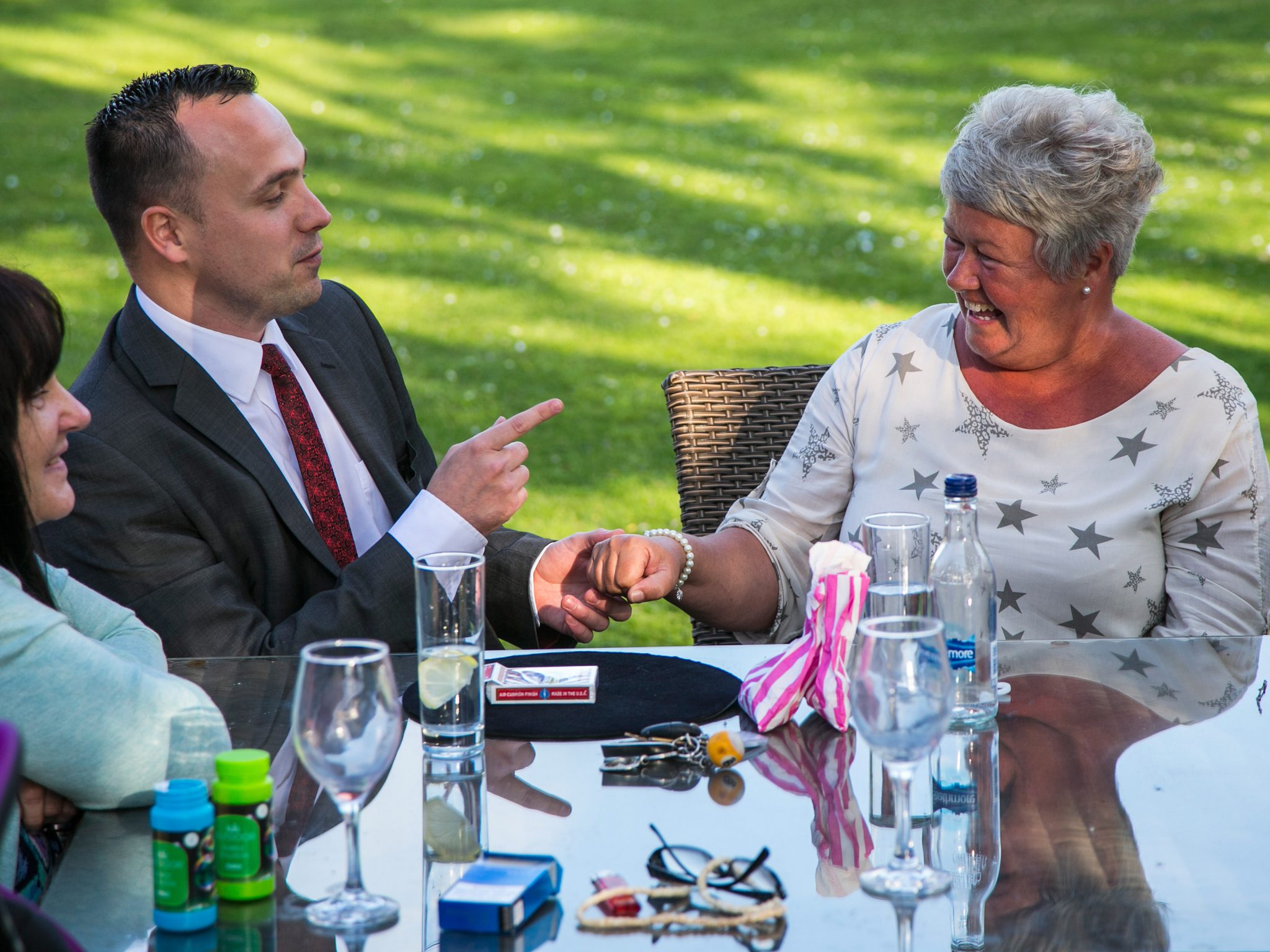 Champagne Drinks Reception
(Between the Wedding Ceremony & Wedding Breakfast)
Usually, at this point in your day, the photographer calls everyone together for the all-important photos.  Guests are left standing around drinks in hand waiting to be called for their turn.
Having a wedding magician helps break the time up for the guests keeping the momentum going in high spirits, photos usually take between an hour or two, depending on how many guests have been invited.
When the photos are over, you will rejoin your guests hearing tales of impossible magic and mind reading, it's then your turn with the magician, I will take you into my world so you too can experience crazy magic and mind reading.
Let's make your day special get in touch to find out more.
Call wedding magician Phil Taylor on 079671559 or email ptaylor@magicianscorner.co.uk
80% of brides wished they had thought more about entertainment, that's not going to be you.

Room Turnover
(Between The Wedding Breakfast & Evening Party)
Depending on how you have your wedding day planned the turning over of the main room can be the perfect place to have a magician.
Let me explain, the day guests make their way to the bar or alternative area, there will be a period of time just waiting around.  This is where I will come in and provide amazing entertainment mind reading and magic, re-energising people for the big party!
The room turn over could take anywhere from between one hour or two, depending on how well oiled the venue is.  Having a wedding magician can act as a contingency plan if things don't go accordingly, I'll be there to keep everyone entertained.

The Party  
(Your Evening Reception)
As the evening guests arrive and the day guest's mix in with the new arrivals, I will be there amazing people creating a buzz whilst you guys enjoy your party into the evening.  Not everyone will be waiting to dance so why not provide something different, amazing for all to enjoy.
"Most People Will Only Ever See A Good Wedding Magician Twice In A Life Time"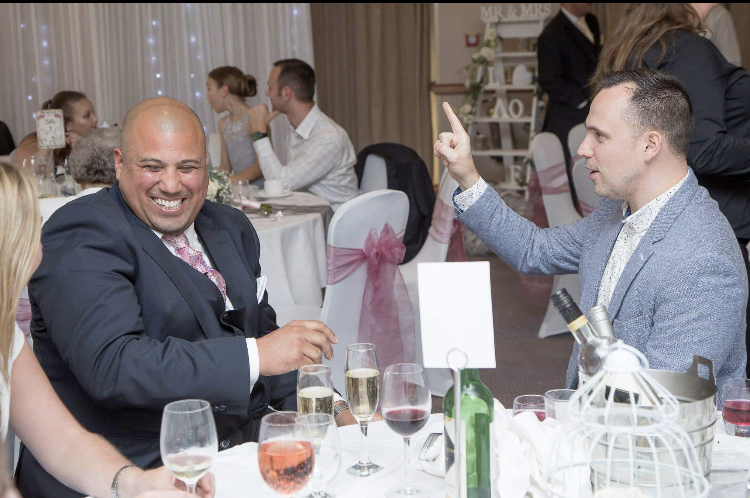 Do You Want Your Wedding To Be Remembered For All The Right Reasons
 ✓ Guests Feel Welcomed.
 ✓ Family's Coming Together & Enjoying Your Day.
 ✓ Perfect Icebreaker.
 ✓ Making People Laugh With Amazement.
Hired Phil for our wedding, we wanted something different, not cheesy.
Our guests are still talking about how great he was!
IM not joking his slight of hand is unreal!
Highly recommended!!!
Three simple steps to booking me as your wedding magician.
Fill in the form.
Find out more.
Book me.
Fill In the Form For A No Obligation Consultation & Quote
Email: ptaylor@magicianscorner.co.uk
Phone: 07967155970