Wolverhampton Magician
Phil Taylor For Hire
Are you holding a party or planning a wedding and thought a magician would add that special touch?  Well, you've come to the right place, my name is Phi Taylor Wolverhampton's BEST magician.
My sole purpose when booking me as your  Wolverhampton magician is to perform amazing magic tricks that will leave you and your guests "Gob Smacked" and to deliver an exceptional stand out event.
Watch Phil Taylor "LIVE" Click The Video Below.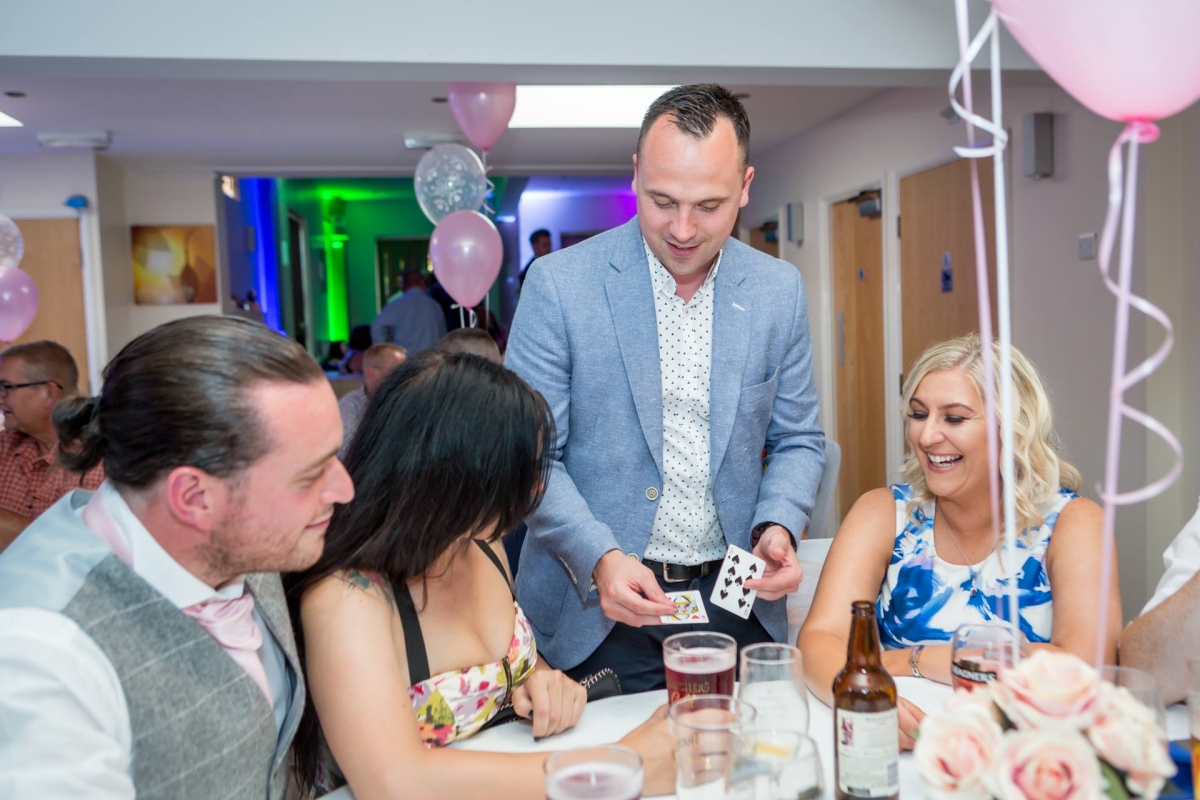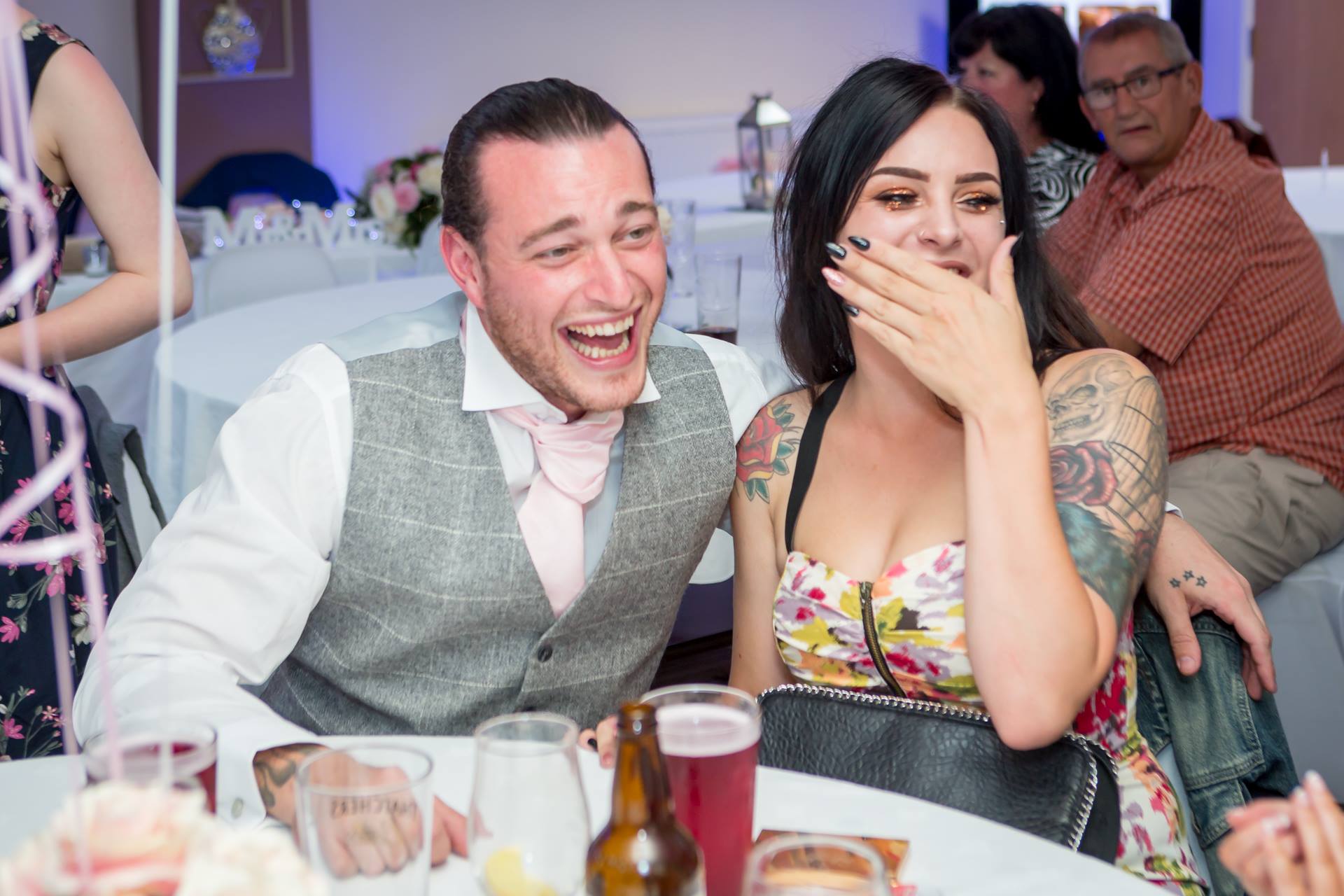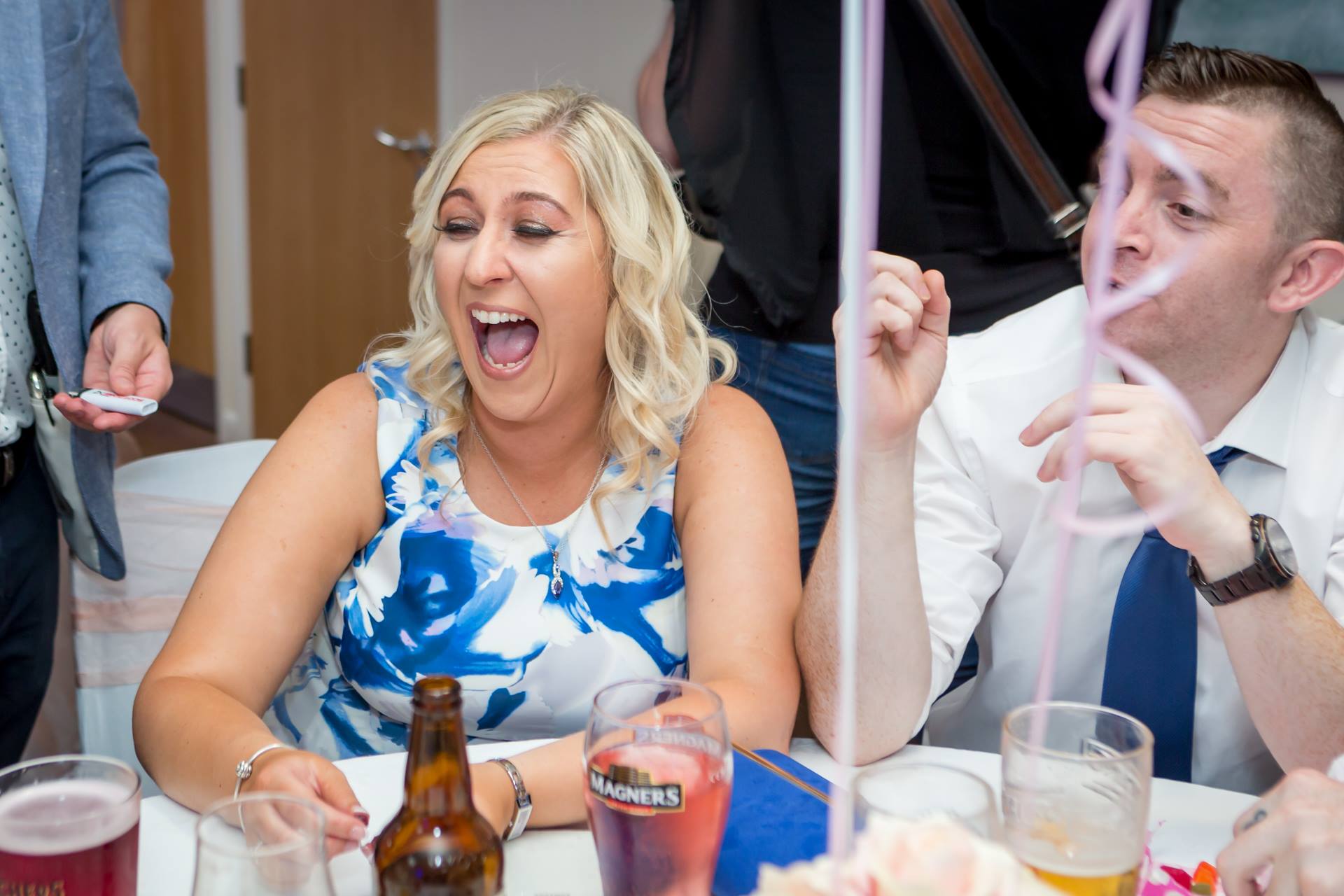 How My Magic Works At Your Event.
From the moment I arrive the magic will start to happen.  I will approach guest's as the stand or where they are seated introduce myself and then proceed to show them something visually impossible to build into other spectacular effects, you will hear laughter and cheers of delight and tales of how good the magician is.  But don't just let me tell you let me show you CLICK HERE to see independent reviews of past client.
 My Guarantee to you
➸ Creating Laughter & Fun
➸ Bring People Together
➸ Perfect Icebreaker
 

Wolverhampton Best Magician
So, you're searching for a magician in Wolverhampton, you've probably searched 'Wolverhampton Magician' into your search Google or Bing, and have seen there are a lot to choose from, right? Well, you've come to the right place for the very best magician in Wolverhampton.
My name is Phil Taylor Close Up Magician born and bred in the black country I perform exciting close-up magic, mind-reading and world class sleight of hands for private parties and exclusive wedding in and around Wolverhampton City.
My style of magic is impactful and stunning, but more than that I want the very best for you and your guests to ensure your event is 100% success.
But don't just let me tell you check out my reviews on Google and Facebook.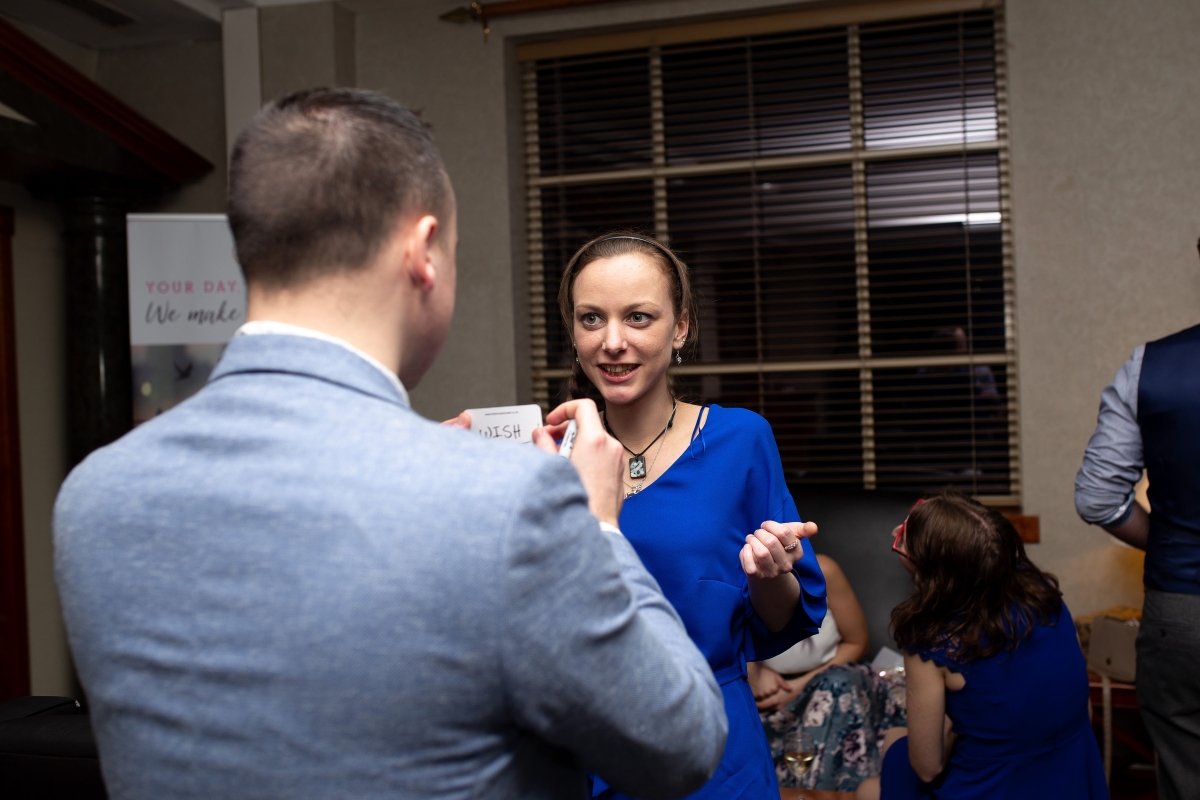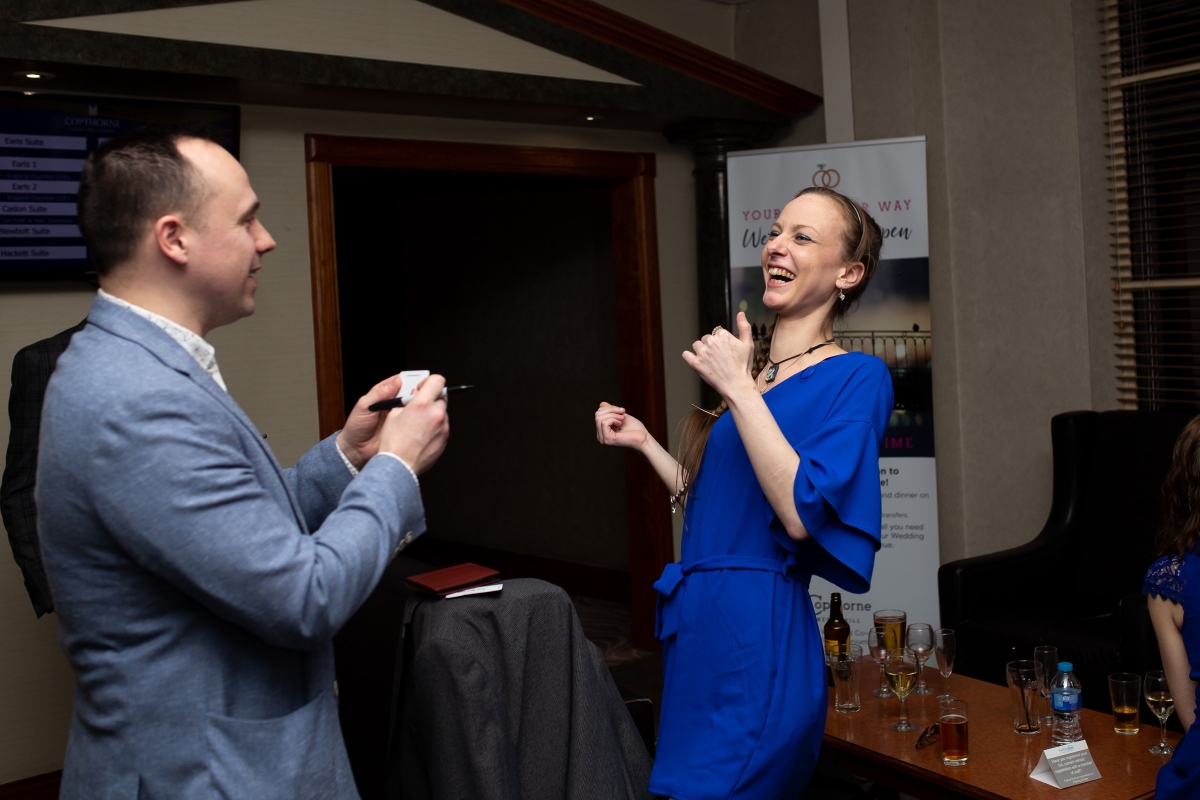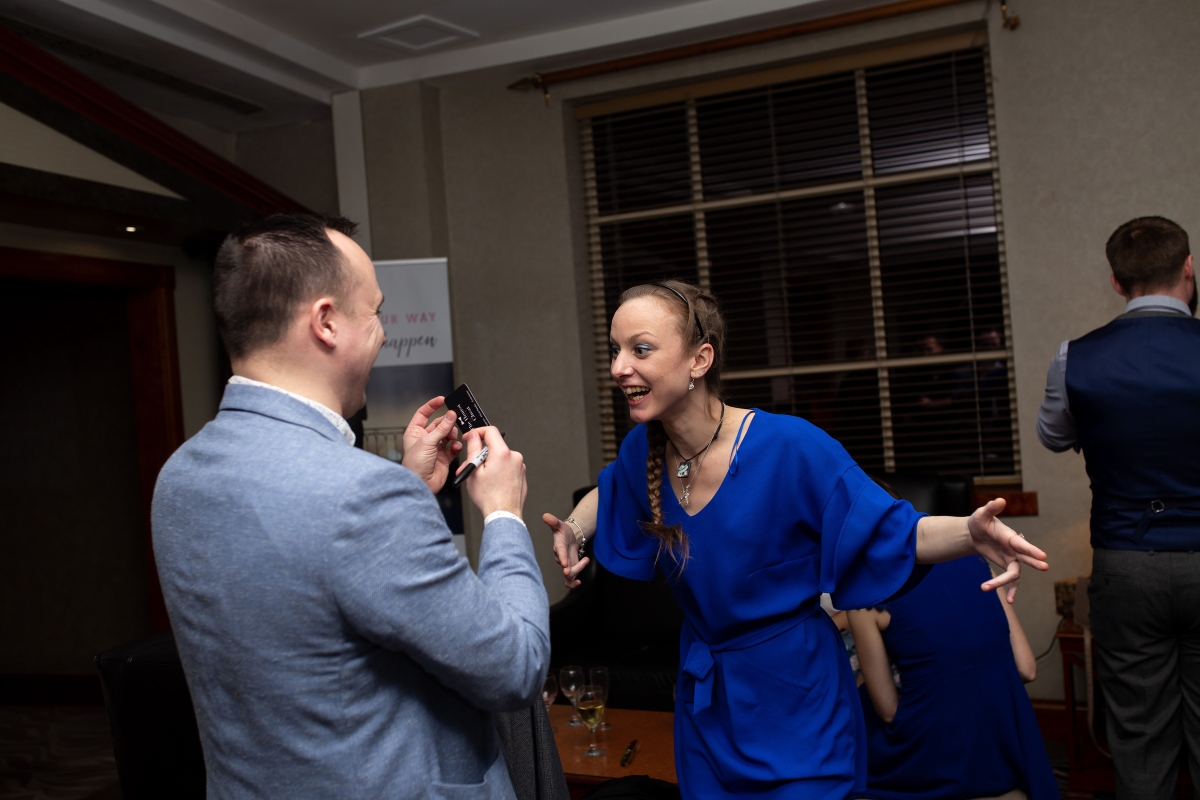 What tricks do you perform in Wolverhampton?
➜ Mind Reading
➜ Metal Bending
➜ Expert Card Cheating
➜ Hypnosis
➜ Pick Pocketing
What services do you offer?
Depending on your event, my style of magic is close up, mix and mingle style.  I will perform magic where your guests are located be it at a bar or around tables, during meals or as the evening guests are arriving.  There are plenty of opportunities to have entertainment at any event. It's best if you call me on 07967155970 just so I can hear your plans and offer some suggestions or email direct [email protected] with questions.
Wolverhampton Wedding Magician
"Weddings should be about fun, happiness and laughter"
Getting married will be one of the most important days of your life.  Keeping your guest entertained and engaged during your big day is of paramount importance to keep the mood lifted.  Booking Wolverhampton's best 
wedding magician
I guarantee, fun, laughter and amazement.  I will leave you and your guests astonished and astounded with the magic I perform.  Hire a Wedding Magician helps to bring people together, give a natural focus point, most of all its fun to be part of.
If you would like to find out more please get in touch NOW.
What Wedding Venues Do You Recommend?
There are some great venues in Wolverhampton I've listed a few here. Himley country hotel, Pendrell Hall, Chillington Hall, Oak Farm Hotel, Blakelands Country House and Perton Park Golf Club.
Where Does A Close-Up Magician Work Best In Wolverhampton?
It depends on what event you're organising, Weddings, Party, Corporate Events.  But it's not exclusive to just these three types of events.  I've also performed at Garden parties, BBQs, Private House Parties, Launch Events, VIP parties and many more.  It's best to get in touch with me to find out what I can offer.
Party Magician Wolverhampton
"Making Your Next Party Amazing"
Are you planning a birthday
party
and thought to yourself I want something a little different to help celebrate in style and just like that a Wolverhampton's party magician came to mind?  Well, my friend you've just found your magician.  Look no further, from the moment I get to your party magic will start happening, you will see how your guests come to life as they witness the impossible – laughter, madness and fun.  You will hear cheers and comments like "how the hell did you do that" some guests will try to figure it out desperate for an answer and other will just enjoy the moment.  Lets create something special and unique.  Let me deliver the magic to your next party.
If you like the sound of the above call today for a no obligation quote.  Wolverhampton's party magician Phil Taylor.
Wolverhampton Magician Cost
How Much Does A Good Wolverhampton magician cost?
Like anything in life you get what you pay for there are some Wolverhampton magicians who have little experience and could charge £50 then there are others magicians who perform for royalty and celebrities they will charge £1000 upwards.
It's important to hire a professional magician, so it leaves you and your guests amazed.  The last thing you want is to be embarrassed by your selection.  You should do your due diligence when hiring any professional service.
Questions you should ask yourself.
Do they have a professional website?
Do you see lots of reviews on Google or Facebook?
Do you see photos and videos?
If the answer is yes, then go ahead and contact them.
I've written a blog on how to spot a bad magician click here to find out more.
This should give you an idea on how much Wolverhampton magicians cost depending of their experience.
Prices
Amateur magician little or no performance experience £50- £250
Semi-professional magician £250 – £350
The professional magician £350 – £800
The best magicians top 10% £500 – £1500
TV Magician, Dynamo, David Blaine, Darren Brown. £1500 – £30.000
I hope you understand what I can do for you as Wolverhampton's Top Close Up Magician. I will amaze and astound you and your guests making sure your next event is amazing.  To read my reviews, click here or to check out some performances click here.
If you have any questions please get in touch [email protected] or 07967155970.
I also run and host the largest UK magician podcast please click the link below.
Hopefully, you understand what I can do for you and if you want to find out more or get a quote please fill in the form below or call me on 07967155970 for a no-obligation quote and a general conversation.
Three simple steps to booking me as your magician or call 07967155970
Fill in the form.
Find out more.
Book me.
Fill In the Form For A No Obligation Consultation & Quote
Places I perform in and around Wolverhampton  city center
Bilston, Bishop's Wood, Bloxwish, Brewood, Codsall, codsall Wood, Coseley, Coven, Darlaston, Himley & Swindon, Lower Penn, Sedgley, Shareshull, Tettenhall, Trysull & Seisdon, Upper & Lower Gornal, Wednesfield, Willenhall, Womburne,