Magician Shrewsbury
Close Up Magic & Mind Reading
Do you need something different, exciting & fun?
Click For Quote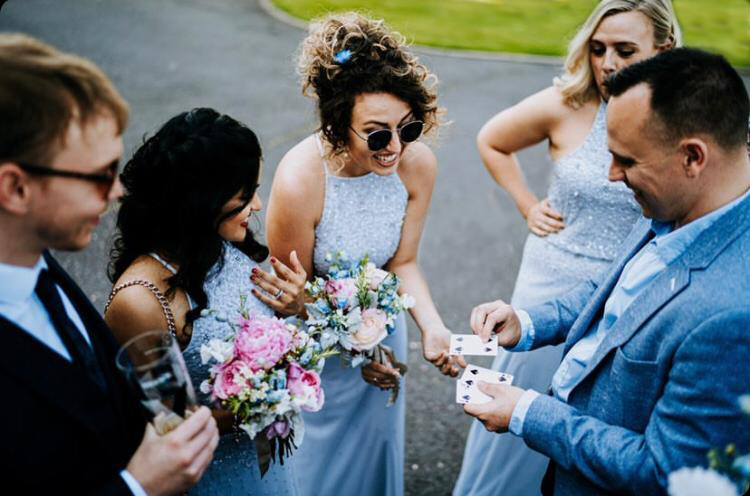 Thinking of hiring a professional magicain?
Hello, my name is Phil Taylor Magician Shrewsbury, Mind Reader, and Entertainers.  My hope is you've found this page because someone has recommended me as a magician or you have seen me perform at an event? If so you're in the right place.  If not, then you probably searched "Shrewsbury Magician" lucky for you you've found the BEST magician in Shrewsbury.
Watch Phil Taylor "LIVE" Click The Video Below.
Where do you perform your magic?
I mainly perform my magic at Weddings, Birthday Parties or Corporate Events, but not exclusively.
The reason for booking a Shrewsbury magician is to entertain your guests making your event feel more exclusive.  Booking a professional magician is to ensure people are having a good time, creating laughter, excitement, and amazement.
Phil performed his awesome magic skills at our wedding. Everyone including us were amazed by his tricks and we all enjoyed his performances as he made his way around the room ensuring all the guests had seen his magic. Phil is a lovely guy who made us all feel relaxed and engaged well with our guests.
The Tricks Shrewsbury Magician Will Perform
The magic tricks I will demonstrate are with everyday objects, phones, cards, coins, rings etc. Adding to the impossibility of the effect.  Imagine someone just thinking of a word or card and that though being plucked out of the air or having a coin bends in your guest's hands, impossible?  Creating memories that will last a lifetime. All because you booked something different a magician like me.
I like to tailor the effects to the people I'm performing for.  I may slow the magic down to allow some guests to stay involved or I may keep things at a pace, but that all depends on the demographics of the people in front of me.  Some effects will be like the ones you see on TV, Dynamo effects, or some may require you to think a little more, but that's my job to make sure your guests are experiencing the very best magic.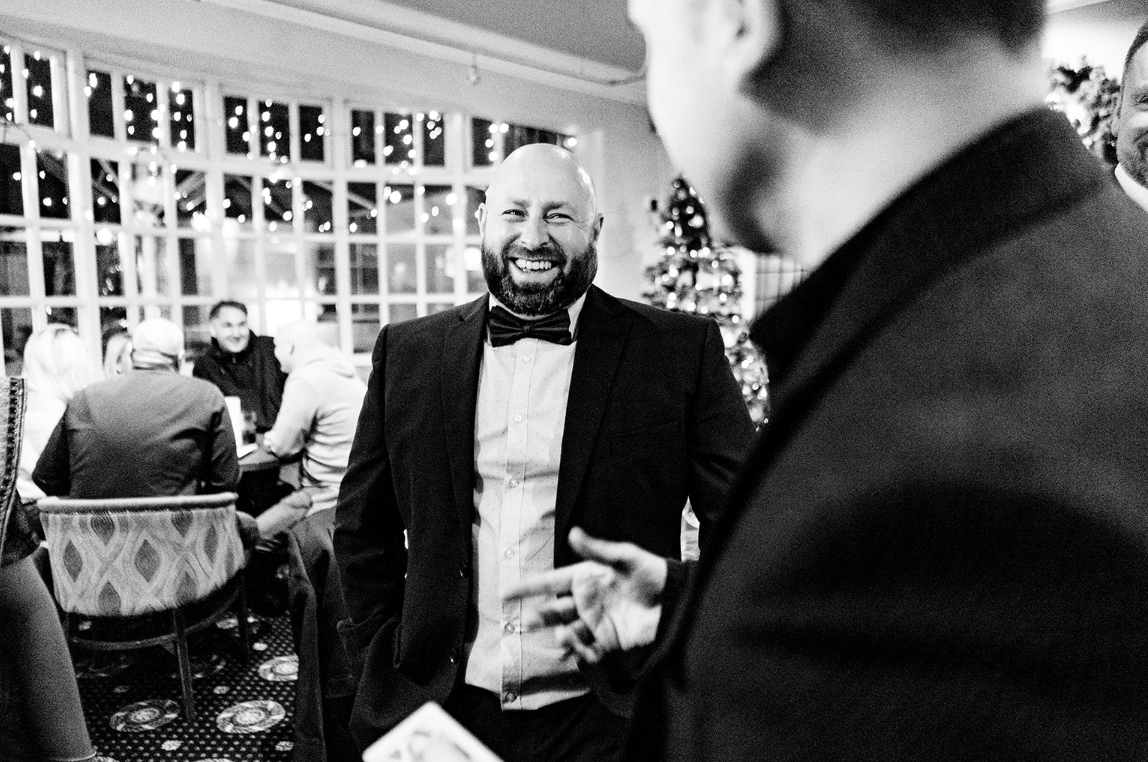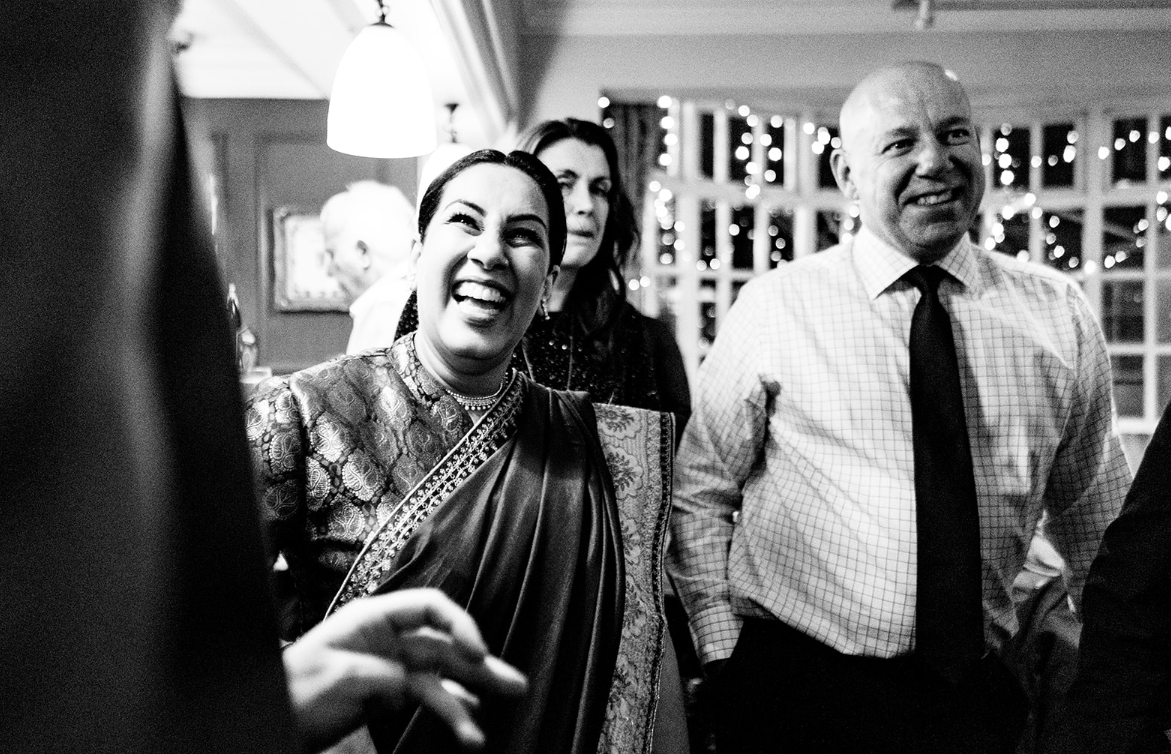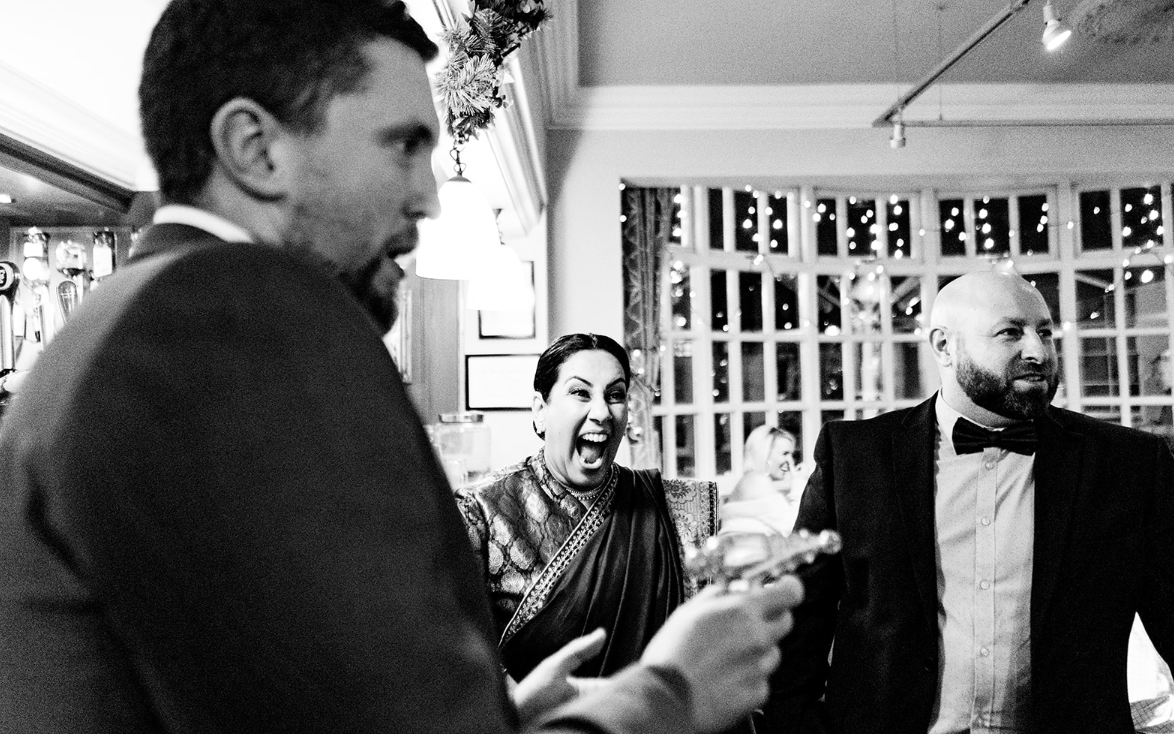 A few requests I hear all the time
As Shrewsbury Magician
"I want something different"
"I want the WOW factor for my party"
"I want people laughing and really enjoying themselves"
"I don't want this to be another boring normal party"
" I want to make someone feel special to me"
  There are a lot of factors to any event, but by booking me as your Shrewsbury magician for the entertainment, I help to lift the mood and a lot more. People really enjoy "LIVE" close up magic. Your friends will be talking about your event for years to come, every time they see a magician on the tv, guess what, they will reference you and your party. You'll be known for having the best parties around.
Call now to find out more 07967155970
Wow where to start?! Phil was amazing from start to finish from the minute he entered the room. I booked phil as a surprise for my other half's 40th birthday and I'm so pleased I did. Every adult & child in the room was blown away with phil, messages the next day talking about him and even asking for his details for them to book. I honestly can not recommend phil enough for any event/party, he is perfect and exactly what my fella dreamt of for his party. Thank you to phil for being as amazing as he was with everyone and for putting the perfect touch on a fab night. Can't wait to book and see him again!!
Shrewsbury Wedding Magician.
Your wedding day is one of the most important days of your life.  Getting it right is paramount?  Booking a magician will keep the guest entertained when there are lulls this will help keep the energy in the room.  There are some key moments that I have highlighted if you would like a broacher of my services please get in touch ptaylor@magicianscorner.co.uk.
 To find out more about my wedding services, please
I've also written a few blogs that you may find of interest my most popular blog is 5 wedding games that will rock your big day CLICK HERE to read more.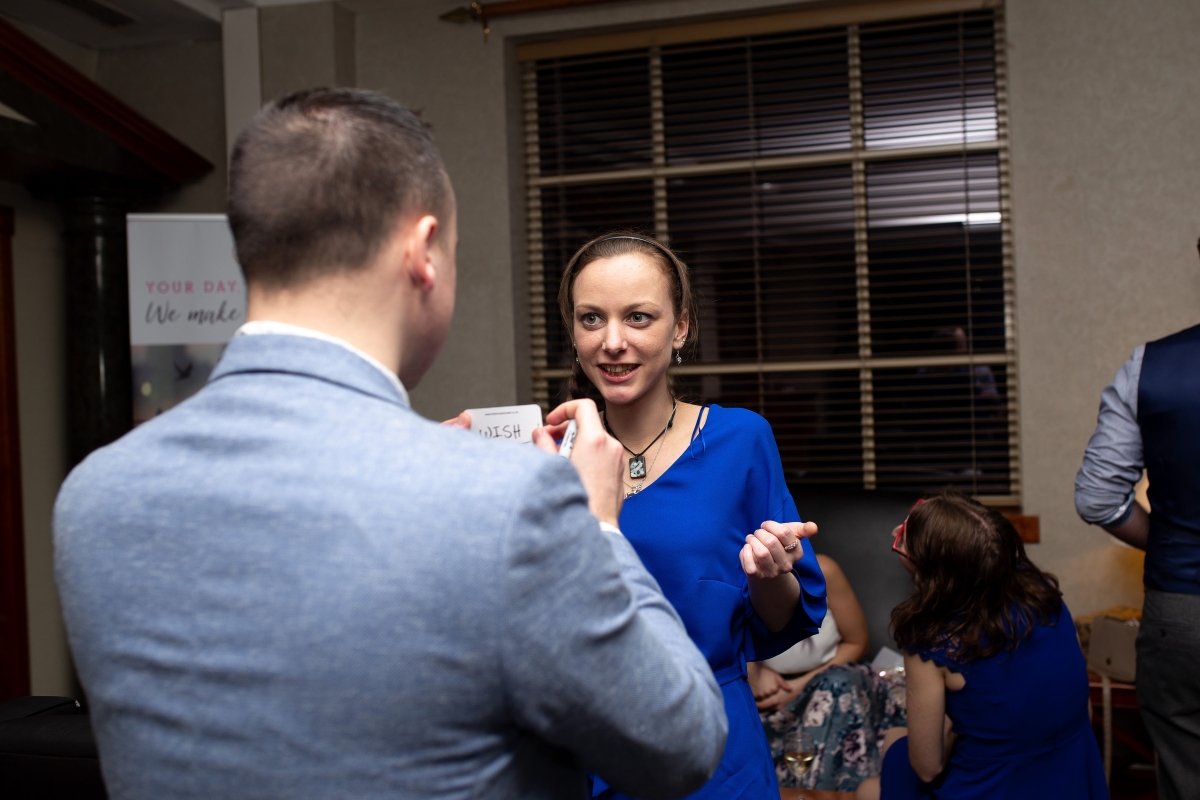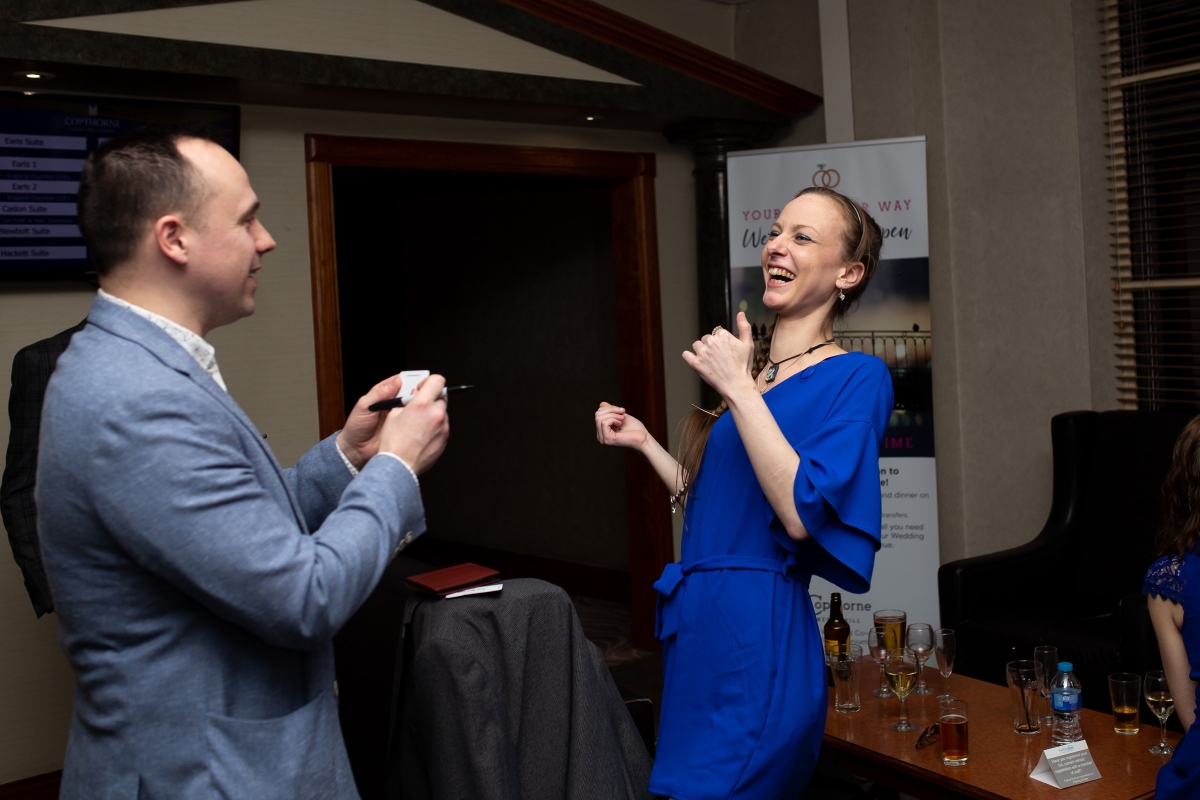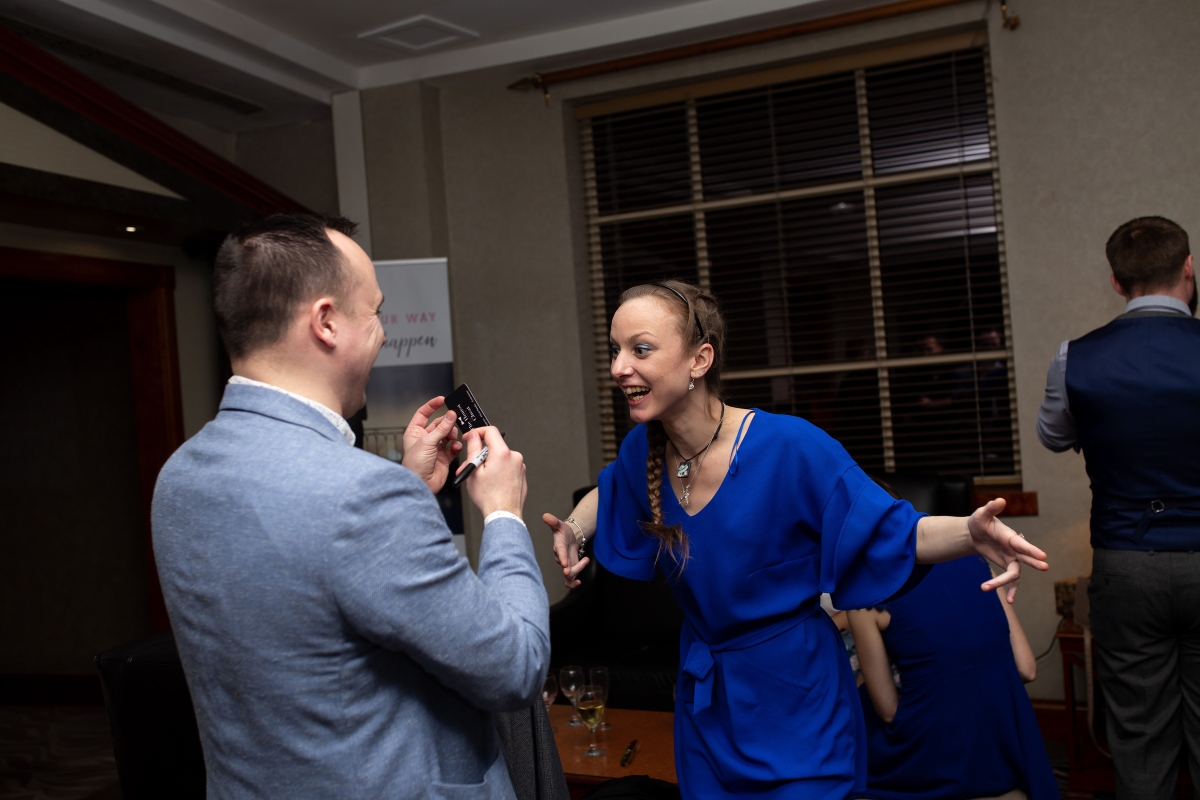 Party Magician Shrewsbury
Are you hosting a party and thought a magician could add that extra special touch?
That's what I do, perform amazing magic tricks for you and your guests to enjoy and experience.
Booking Shrewsbury Magician will bring laughter, wonder and amazement.

What Tricks Do You Perform ?
➜ Mind Reading
➜ Metal Bending
➜ Expert Card Cheating
➜ Hypnosis
➜ Pick Pocketing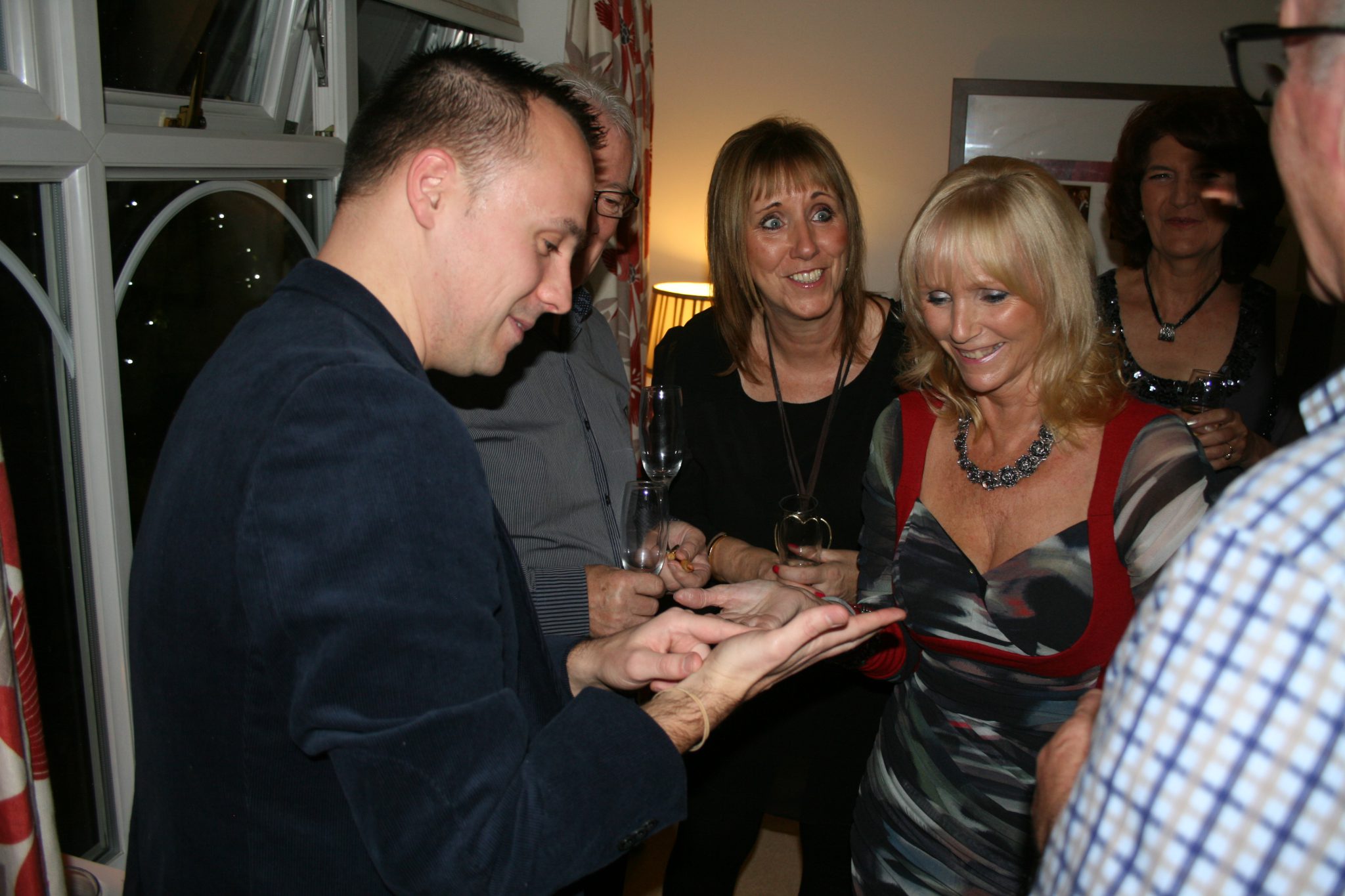 Where do you perform?
It depends on what type of party you are hosting?  I'm normally booked to perform table magic or mix and mingle, performing for guests where they stand.  My whole aim when booking me as Shrewsbury magician is to make sure everyone is having a fantastic time and experience some mind blowing magic.  I want you and your guests to witness the
impossible, the improbable, and to walk away

flabbergasted

.
I've also wrote a short blog on planning the perfect party
CLICK HERE
to read
If you would like to know

more,

please get in touch direct 07967155970 for a no obligation quote.
Hopefully, you understand what I can do for you and if you want to find out more or get a quote please fill in the form below or call me on 07967155970 for a no-obligation quote and a general conversation.
Three simple steps to booking me as your magician or call 07967155970
Fill in the form.
Find out more.
Book me.
Fill In the Form For A No Obligation Consultation & Quote
Phone Number: 07967155970
Email Address: ptaylor@magicianscorner.co.uk