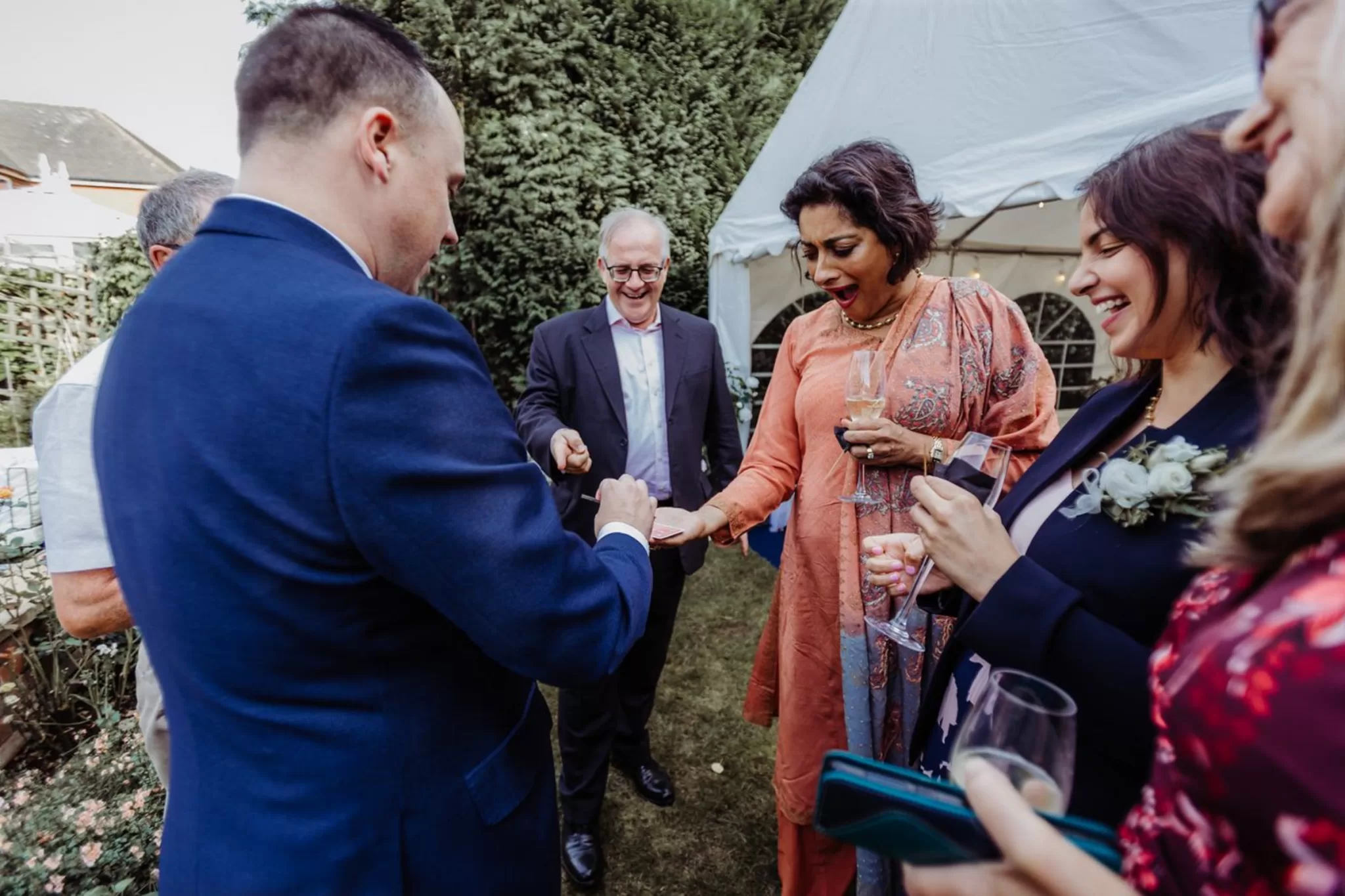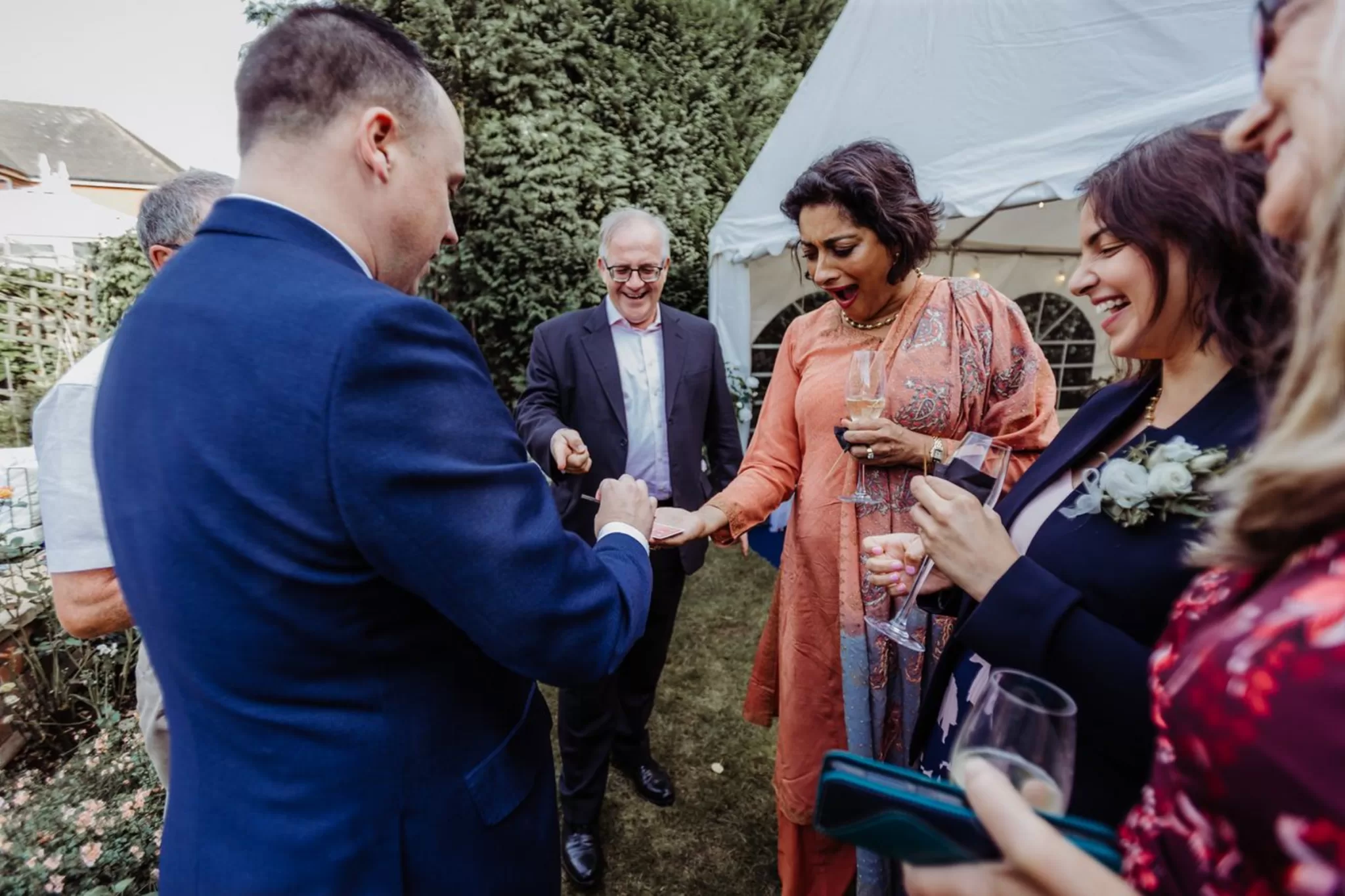 The Best from the Magic Circle
An entertaining experience you won't forget.
Magician Worcestershire Phil Taylor: Are you looking to hire a magician?  Don't really know where to start? Well, look no further, my name is Phil Taylor the BEST  Magician in Worcestershire from the Magic Circle.
Booking Phil as your magician, he will make sure you and your guests are witnessing amazing mind-blowing magic, whilst lifting the mood and providing fun and excitement with every interaction.
You will witness your guests having an extraordinary time, hear them laughing and enjoying themselves all because you booked the best Worcestershire Magician and Mind Reader, me Phil Taylor.
The ultimate ice breaker, Phil Taylor is the magician you want for your event. With years of experience, he'll get the job done with his astonishing ability to amaze & delight in every performance.
​
Wow…we had Phil at our wedding and he astonished all our guests, I had people come up to me all night saying the magician blew their mind… amazing! And such a lovely guy.. would highly recommend him to anyone ..thanks Phil
Facebook 5 Star Review Orignal Source
Towns Covered
Kidderminster | Evesham | Bewdley | Bromsgrove | Droitwich Spa | Redditch | Pershore
"Exclusive Entertainment For You and Your Guests"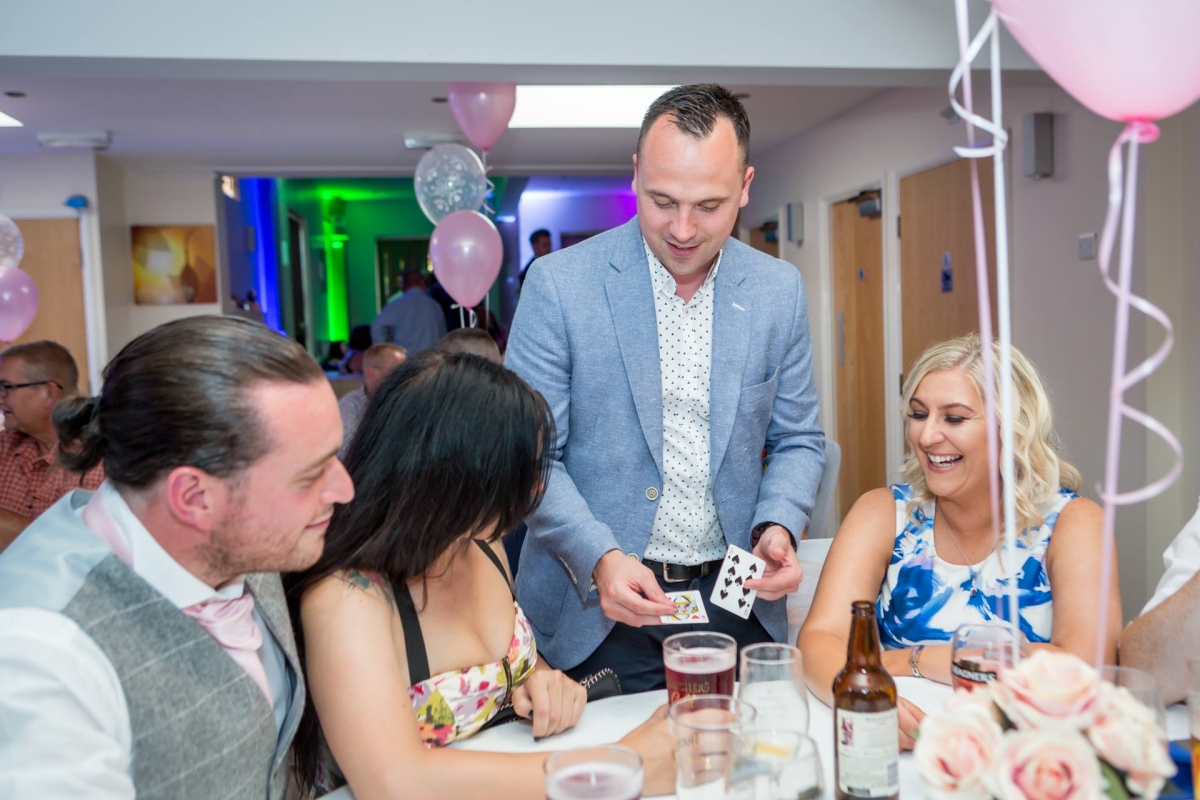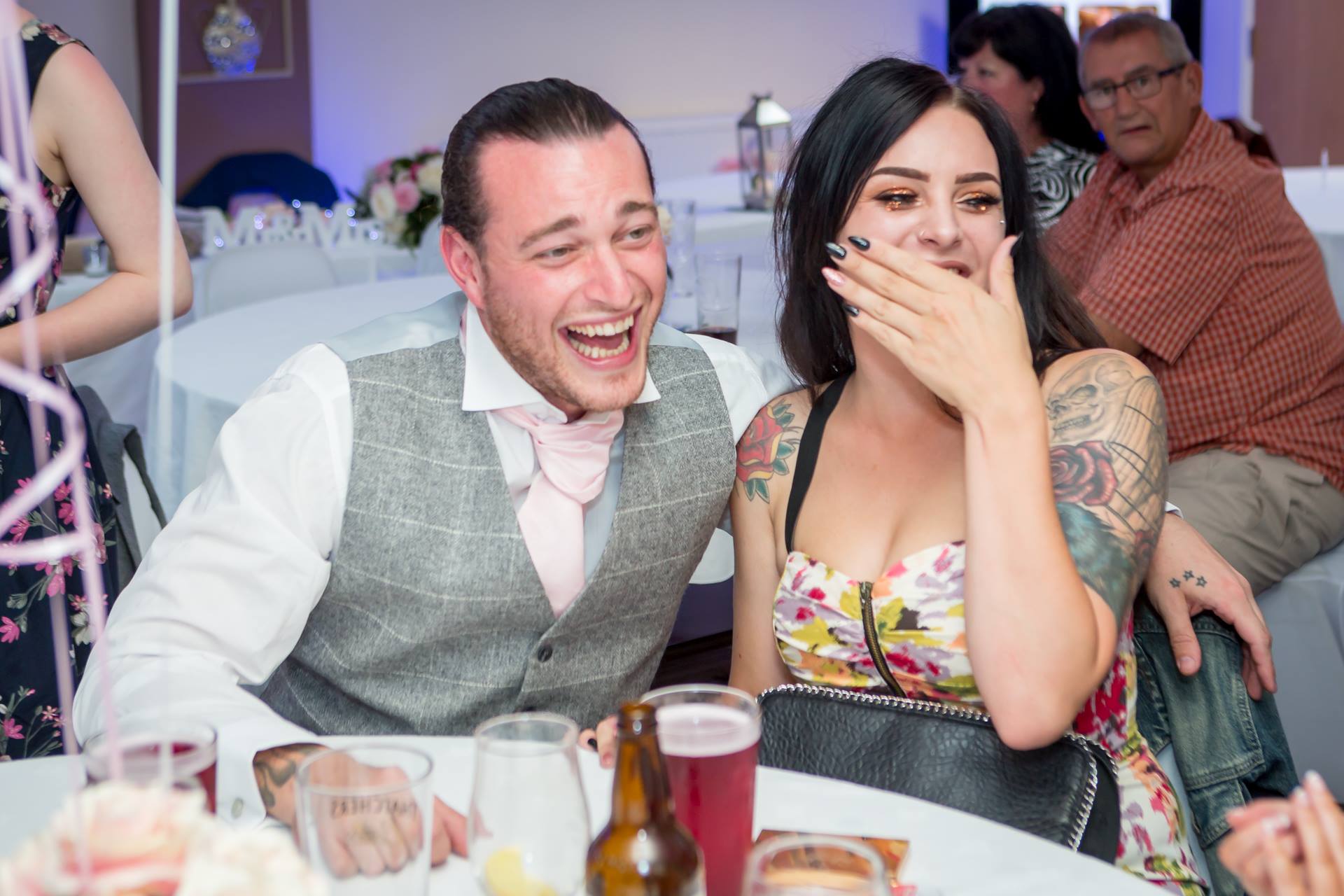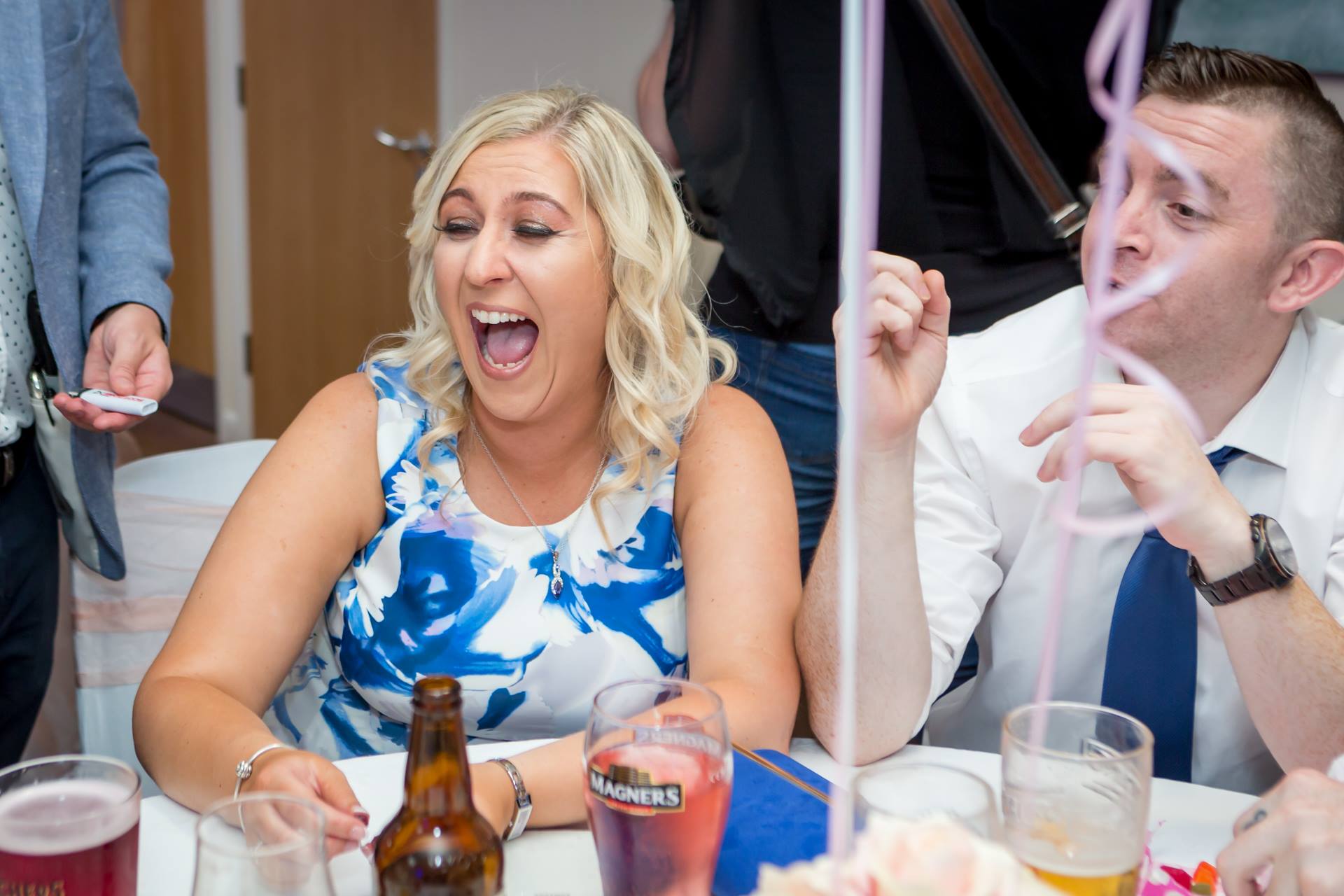 Do You Want The Following For Your Next Event?
✓" I want something unforgettable"
✓ "I want mind blowing magic"
✓ "I want my guests to have a fantastic time"
✓ "I want to hear laughter & fun"
"Listening to my past clients' needs and wants, I've adapted my magic to drive impact so you and your guest can have the very best entertainment and experience creating memories that will last a lifetime".
Because you booked the Best Worcestershire Magician & Mind Reader.
Wow where to start?! Phil was amazing from start to finish from the minute he entered the room. I booked phil as a surprise for my other half's 40th birthday and I'm so pleased I did. Every adult & child in the room was blown away with phil, messages the next day talking about him and even asking for his details for them to book. I honestly can not recommend phil enough for any event/party, he is perfect and exactly what my fella dreamt of for his party. Thank you to phil for being as amazing as he was with everyone and for putting the perfect touch on a fab night. Can't wait to book and see him again!!
Wedding Magician Worcester.
Weddings are about fun, love, and happiness, they are a time to celebrate with family and friends. Booking Phil as your wedding magician Worcestershire, I will make sure all your guests are experiencing amazing magic tricks with impossible demonstrations of mind reading and sleight of hand magic.  As Phil moves from group to group, you will hear laughter, witness amazement and you will know that your guests are having a fabulous time all because you booked Worcestershire's magician Phil Taylor. But don't let me tell you let me show you check out my reviews.
Booking Phil as your wedding magician, my only goal is to ensure your wedding is perfect for you so you can enjoy your day and remember it for the right reason.
My promise to you as Worcestershire Magician.
Amazing Magic tricks.
Breaks The Ice.
Tales Of Madness.
Providing the WOW  factor.
At every wedding, there are quiet times, the lulls before the next bit.  Guests can be left standing around having the same conversations as before or may not know each other. Phil's job is to break the ice, start afresh conversations, and bring people together. Phil is usually booked at the drink reception, after the wedding breakfast, or as the evening guests start to arrive.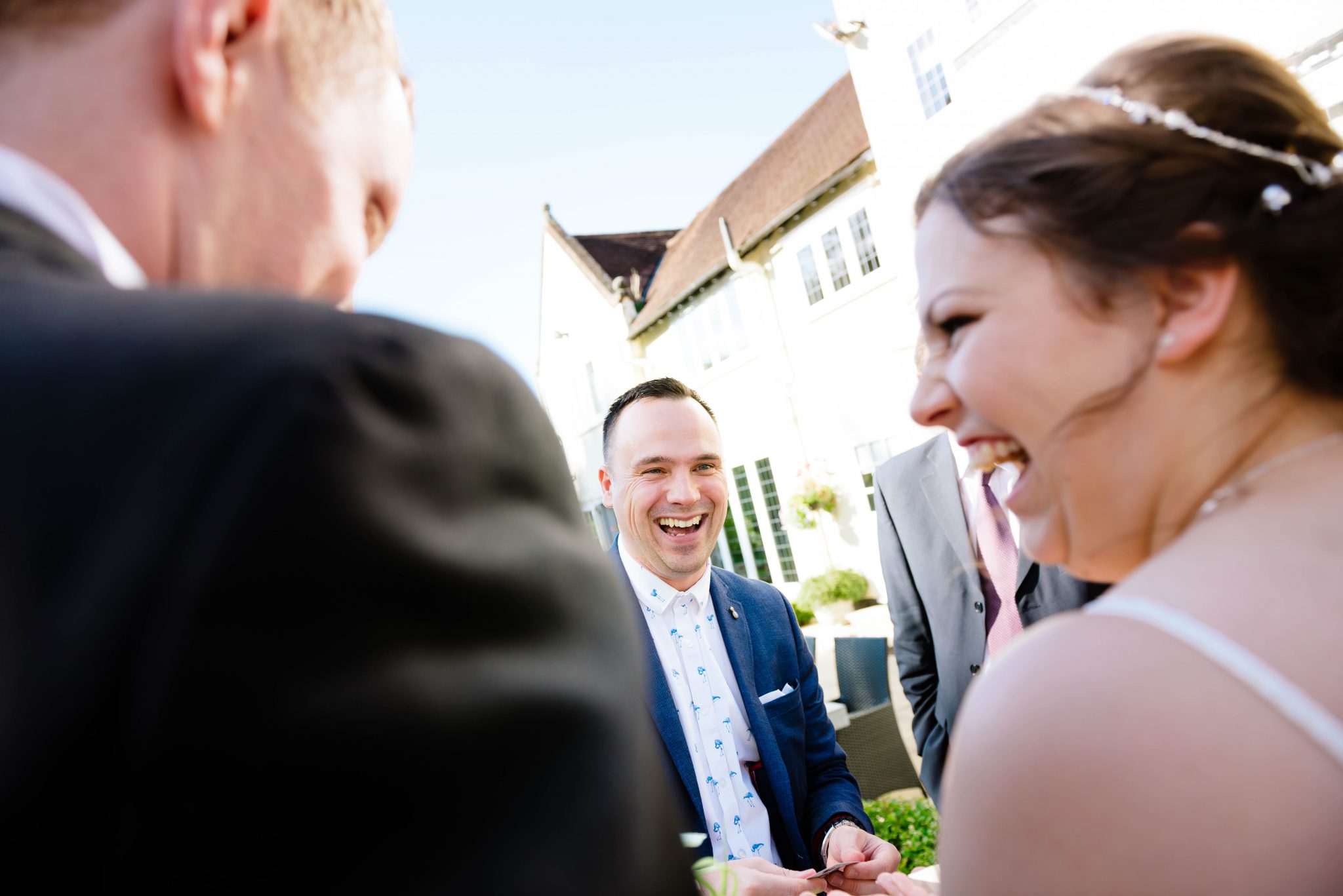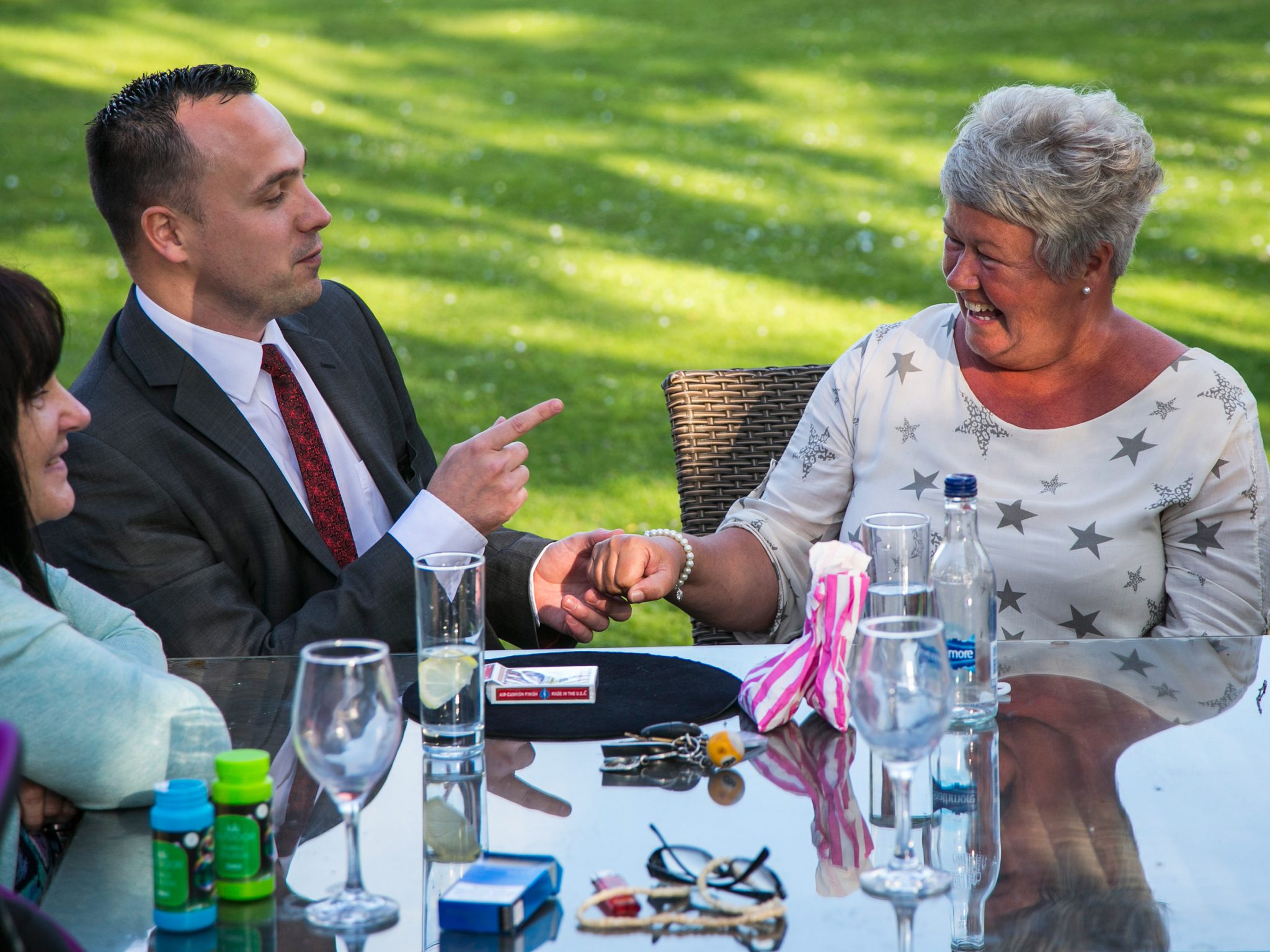 Party Magician Worcester.
Celebrating in style is key to a magnificent party having the right entertainment is of paramount importance it sets the tone, lets guests know they are in for a fantastic time, and feels sophisticated.
Hiring Phil as your party magician, my main priority is to ensure you and your guests are having a fantastic time witnessing the impossible and experiencing the unforgettable.
We only celebrate birthdays a few times in a lifetime, so why not make it amazing by booking Worcestershire BEST party magician.
My Promise To You.
✓ Mind-Blowing Magic & Mind Reading
✓ Tails of Madness
✓ Laughter & Happiness
If you want the perfect party, then get in touch today.
​Private Corporate Magician Worcester
Three reasons to book Phil Taylor for your next corporate function in Worcestershire.
1. Ice Breaker
Some corporate events can be dull, guests can be left standing around not know what to do or talk about. Hiring me as your magician I will bring people together, show them impossible magic tricks have some fun, and inject a smile or two. Letting your guests know it's time to relax and enjoy the evening.
Send the message of fun to your colleagues.
2. Creating A Fresh Talking Point
It's hard to steer the conversation away from work when that's mostly what people share in common. Booking me as your magician will provide a fresh talking point a shared experience. Something different, creating a buzz around the room.
3. Make It Fantastic.
It's a fact most guests will only ever witness or experience a magician once or twice in a lifetime and will always refer back to the moment it involved them in some crazy magic. Creating memories around your company and brand people will think about your event and company building stronger bonds and rapport for years to come.
Be Part of the Magic.
Set the tone of your events by hiring the BEST Magician in Worcestershire, get in touch today to find out more.
If you want to find out more please get in touch now 07967155970.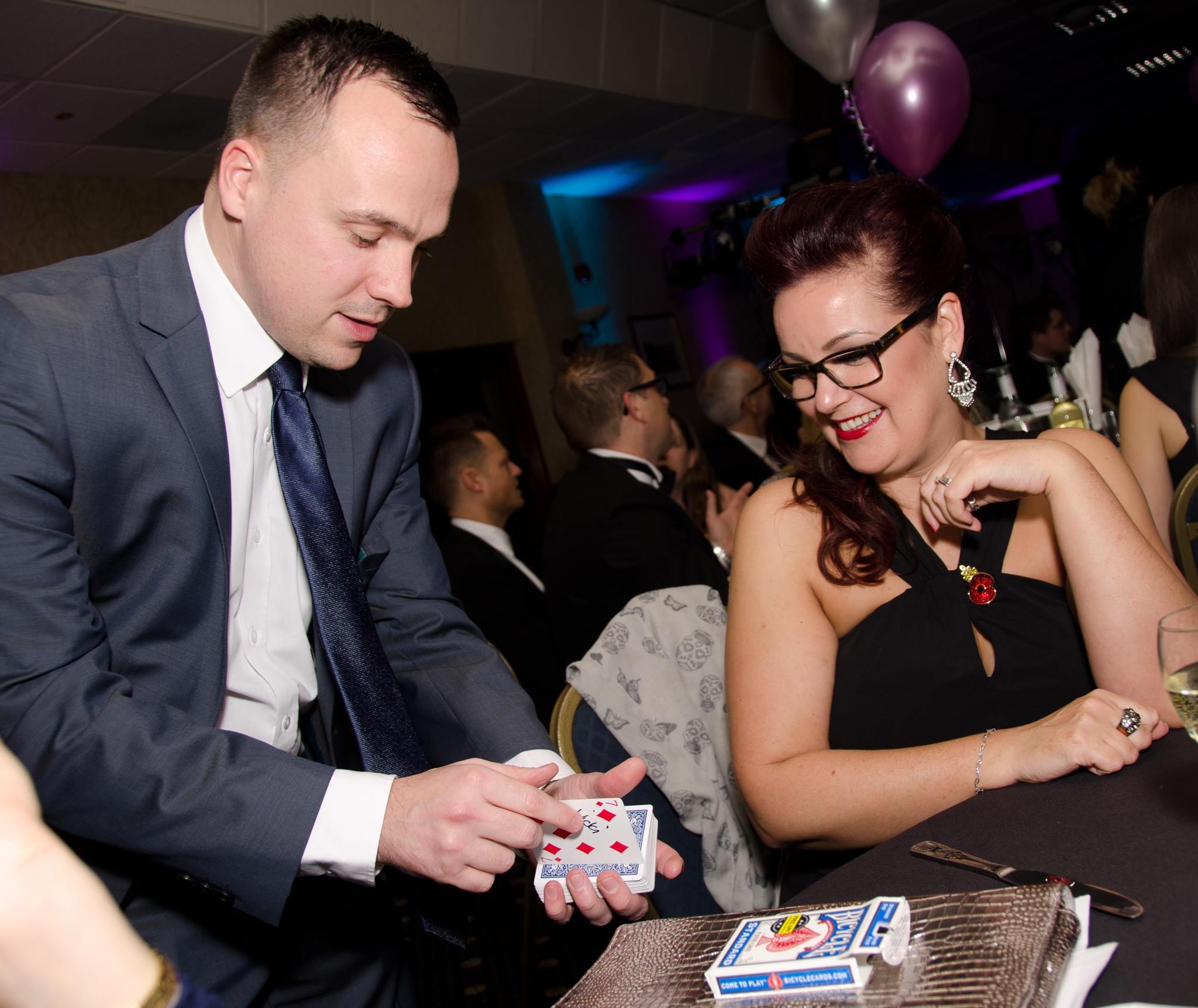 Why Book Me As Worcestershire Magician?
✓  Polished Act
✓ Mind-Blowing Magic Tricks
✓  Laughter & Fun Guaranteed
✓ 15 years of experience
If you like what you see, get in touch today to find out more call 07967155970 for a no-obligation quote.
Wow…we had Phil at our wedding and he astonished all our guests, I had people come up to me all night saying the magician blew their mind… amazing! And such a lovely guy.. would highly recommend to anyone ..thanks Phil 
FaceBook 5 Star Review  Oringal Source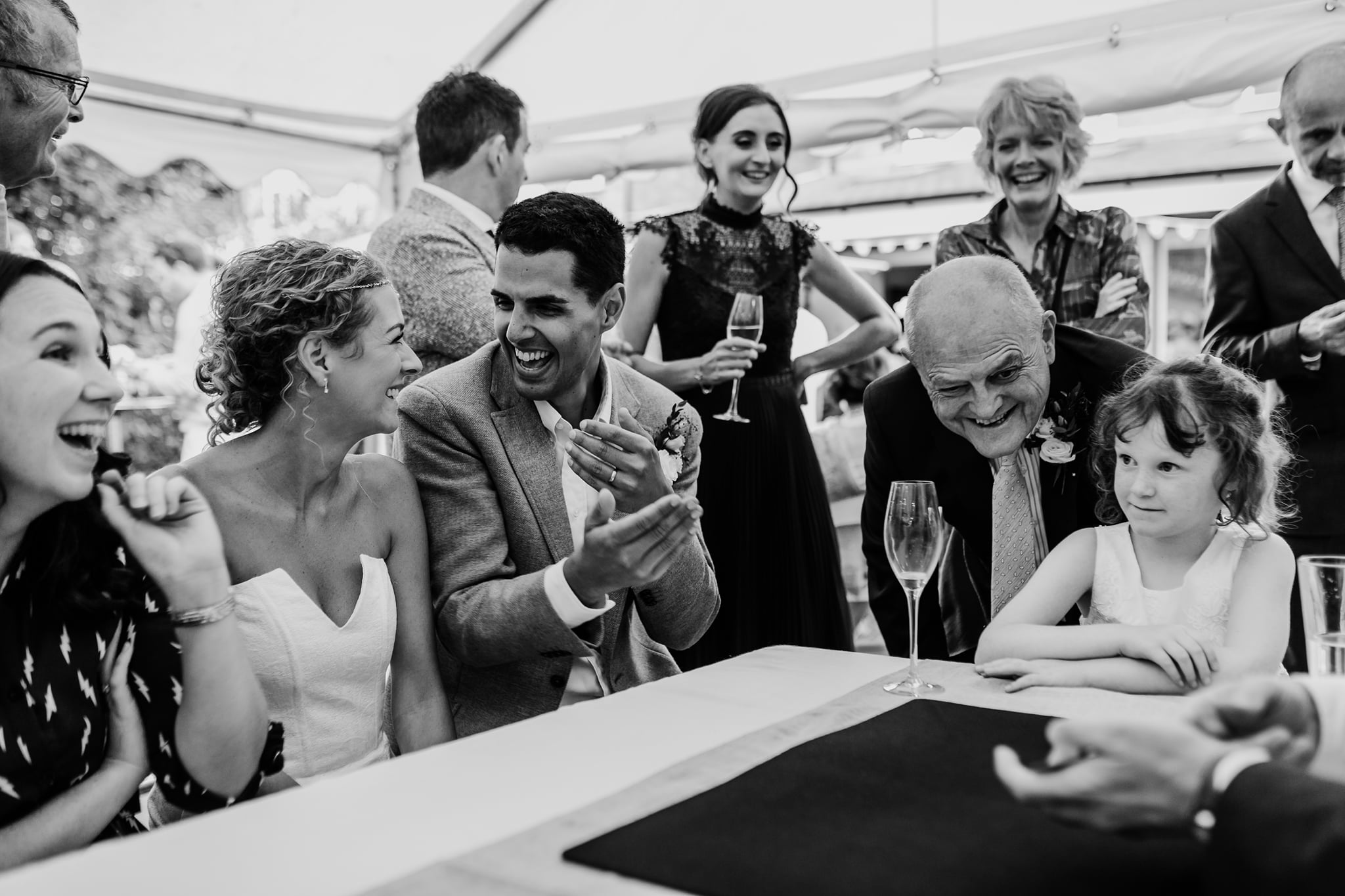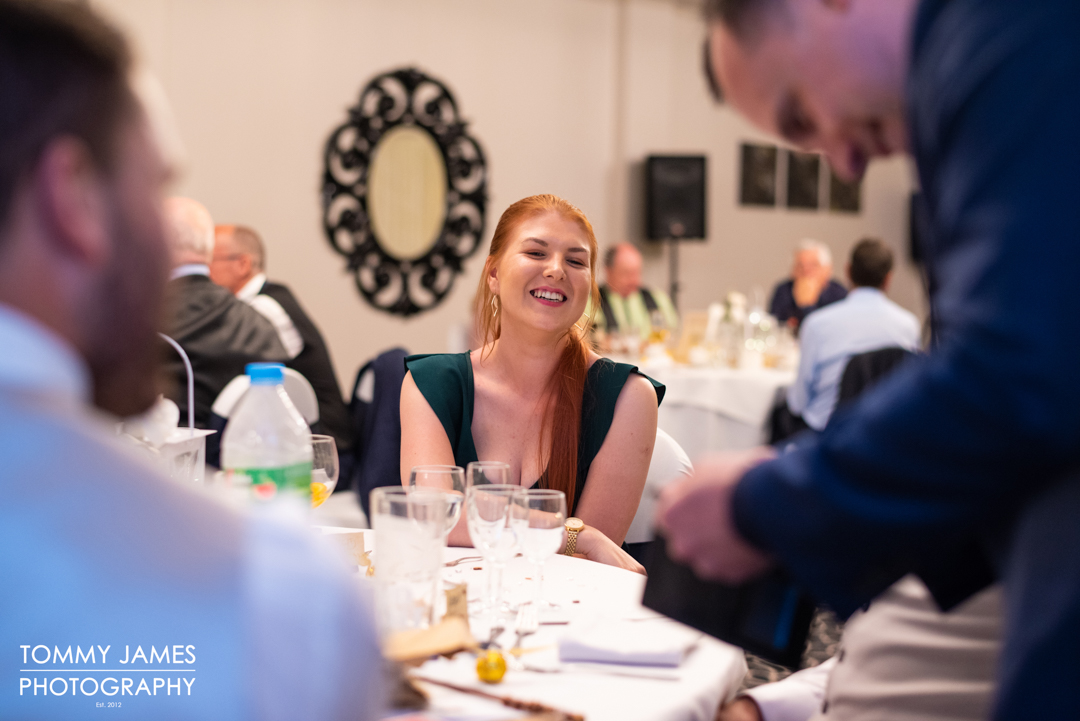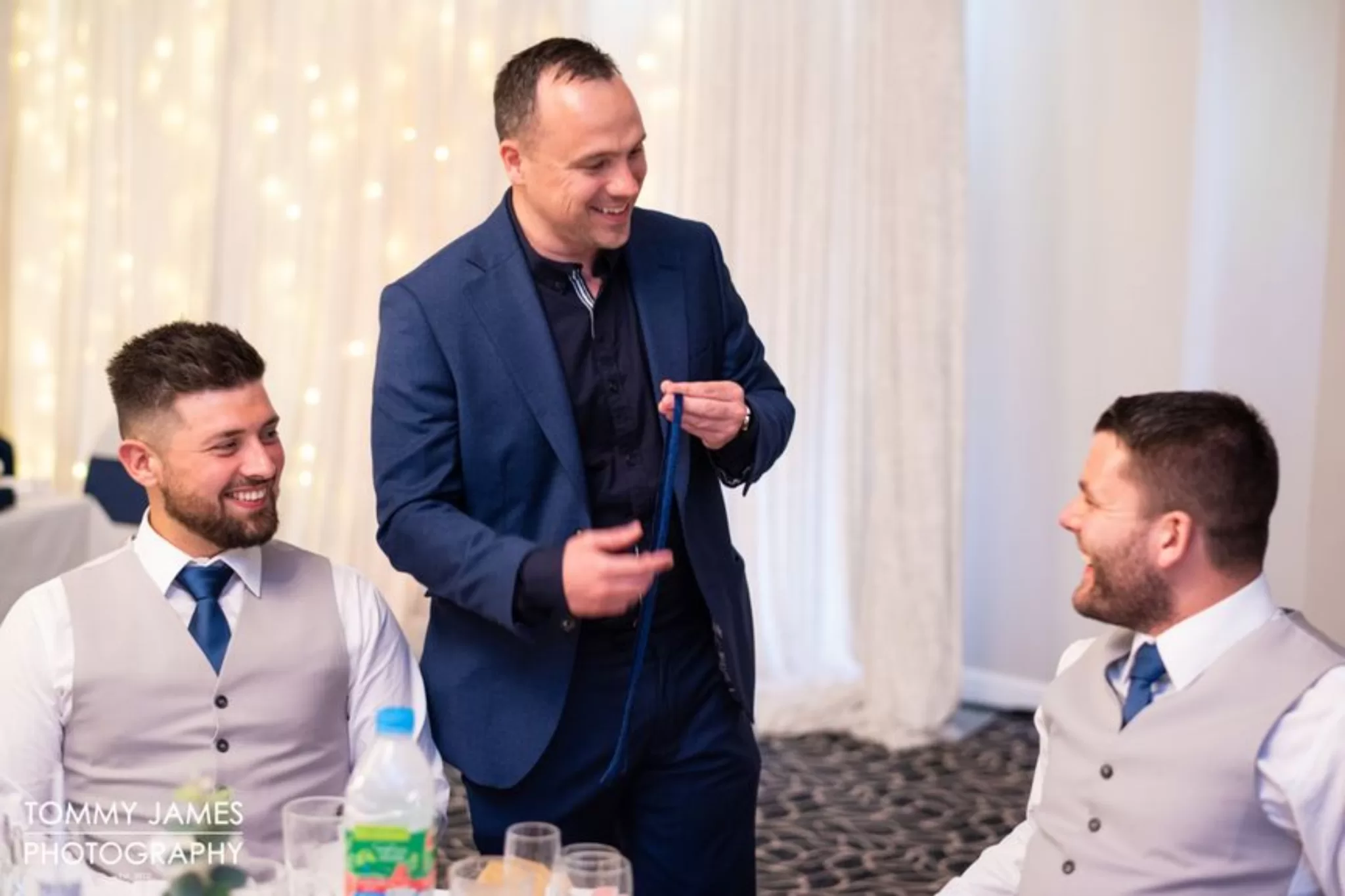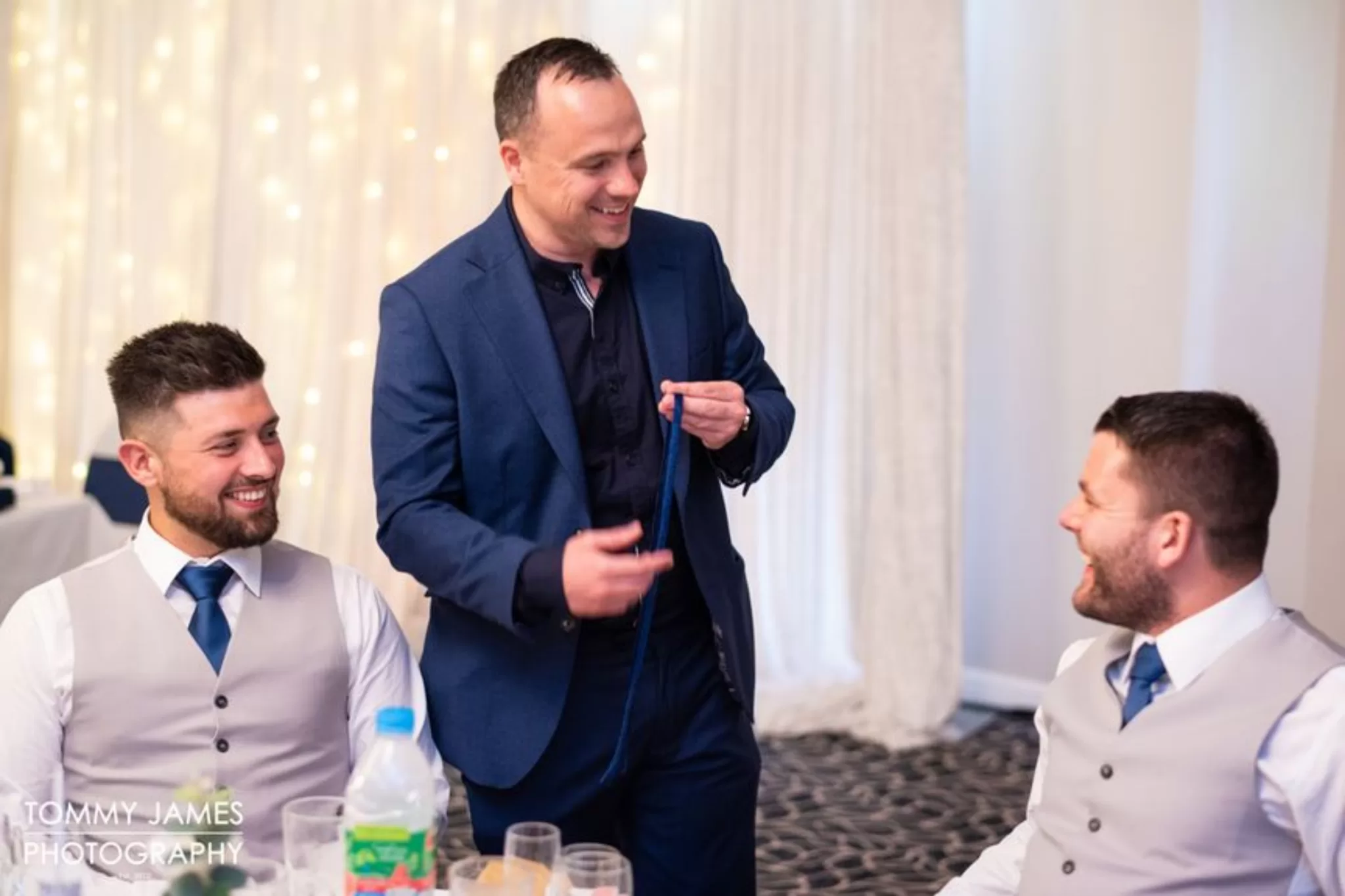 Frequently Asked Questions

What is Close Up Magic?
Even if you are not a magician, everyone can appreciate the magic of close-up tricks. Close-up magicians perform their craft by standing in front or next to an audience and performing small-scale illusions that appear miraculous within arms' reach!
Selecting a famous illusionist means your guests will be entertained for hours on end as they witness feats like card shuffling, coin manipulation, vanishing objects under impossible conditions – even reading minds with cards!
Do You Perform After Dinner?
I'm the best after-dinner entertainment in Worcester, and I will perform my show for all of your guests. The show lasts about 25 minutes, none of your guests will be able to predict what's coming next – no matter if it's a trick or an illusion. Guests have said they loved me because they get involved and be part of the magic from start to finish with no idea where it will take us all next!
I also love to perform tricks for the guests that have been seated at tables and can dazzle them with my favorite magic tricks. I will go from table to table performing a mini-show, making people wonder "how did he do it?"
Can You Perform At Christmas Party Magician?
Want to wow your guests this holiday season? With a party magician in Worcestershire, you can have the entertainment that will make it unforgettable. The perfect way to entertain your friends and family is by having them enchanted with our dazzling feats of magic! I offer sleight-of-hand tricks; mind-reading abilities; card trick demonstrations made easy for all ages (including children); hypnosis performances as well as other fun surprises designed for all as a family-friendly entertainer.
Do Perform At House Parties?
I will come to your house party and make sure that all of your family, friends, kids in attendance are impressed with crazy powerful magic tricks that will fool them entertaining them for hours on end.
What type of Worcestershire magician are you?
I'm a professional magician that performs a parlor-style or close-up magic, suitable for any occasion enjoyed by all.
How long do you perform your close-up magic at my event?
What's your preference? I can perform anywhere from one to two hours but it depends on what you have planned already and where entertainment fits in.
How much does it cost to have you perform some close-up magic?
What do you charge for performing up-close magic tricks like making cards disappear or pulling rabbits from hats? I start out with £350 but depending on how large of an audience there is, where they're in relation to me, etc., that price will change. Joking aside it's best to get a quote and see my packages.
Do you perform a magic show For Corporate Events?
Magic is my passion, and I want to share it with you! My show has been described as "immaculate" by many people who've seen me perform. You will be amazed at my one-of-a-kind magic that I can do right before your eyes. Contact me for a date when magical entertainment might be needed contact. I come highly recommend booking me as your entertainment will create a positive atmosphere of fun and happiness. It's not very often we get a chance to dress up.
Fill In the Form For A No Obligation Consultation & Quote