Wedding Magician in Surrey
Associate of The Inner Magic Circle, A.I.M.C.
Available for close-up magic at weddings, private parties & corporate events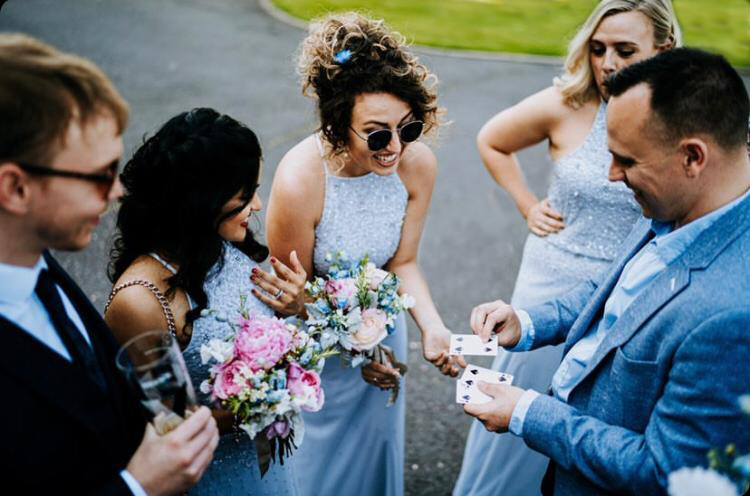 "I'm Phil Taylor, Associate of the Inner Magic Circle (AIMC), Silver Star for performance.
Wedding Magician In Surrey
Hello welcome, so you're getting married you've nearly ticked all the boxes and there's just one left – entertainment!  A magician would do the trick, no pun intended.  But were do we start looking for one? Google (cRaZy mind-reading already…setting the bar rather high, don't you think?) 😉
Hailing from sunny Birmingham with a Peaky blinder accent and a wit to match, I'll stun your guests with amazing sleight of hand magic tricks and ridiculous bits of madness to keep your guests guessing all night long.
One of the things I love about my work is creating laughter, fun, and amazement. With so much happening on your wedding day, it's very important you enjoy your celebrations as well – let me take the pressure by keeping all your guests entertained with a personal touch of magic…
I offer a competitive quote for wedding entertainment so please get in touch if you need more information.
Wedding Magician Surrey Highly Recommended
As a wedding magician Surrey, some of the most popular times I get requested for are wedding breakfast, before the photos or as the room is turn around into the evening.
There will be plenty of lulls in your day it's just about planning where you need wedding entertainment.  It's best to get in touch with me for a consultation and quote from a professional magician.
Wow…we had Phil at our wedding and he astonished all our guests, I had people come up to me all night saying the magician blew their mind… amazing! And such a lovely guy.. would highly recommend him to anyone ..thanks Phil
Facebook 5 Star

Surrey Close Up Magician
As a close-up wedding magician I will often adapt my performance depending on the audience, so if you have any specific requests or ideas that you would like me to incorporate into your day then please give them a call beforehand so that they can focus on what needs to be done during your day.  I offer magic mind-reading as part of every package that is customisable to fit in with the style of your wedding day.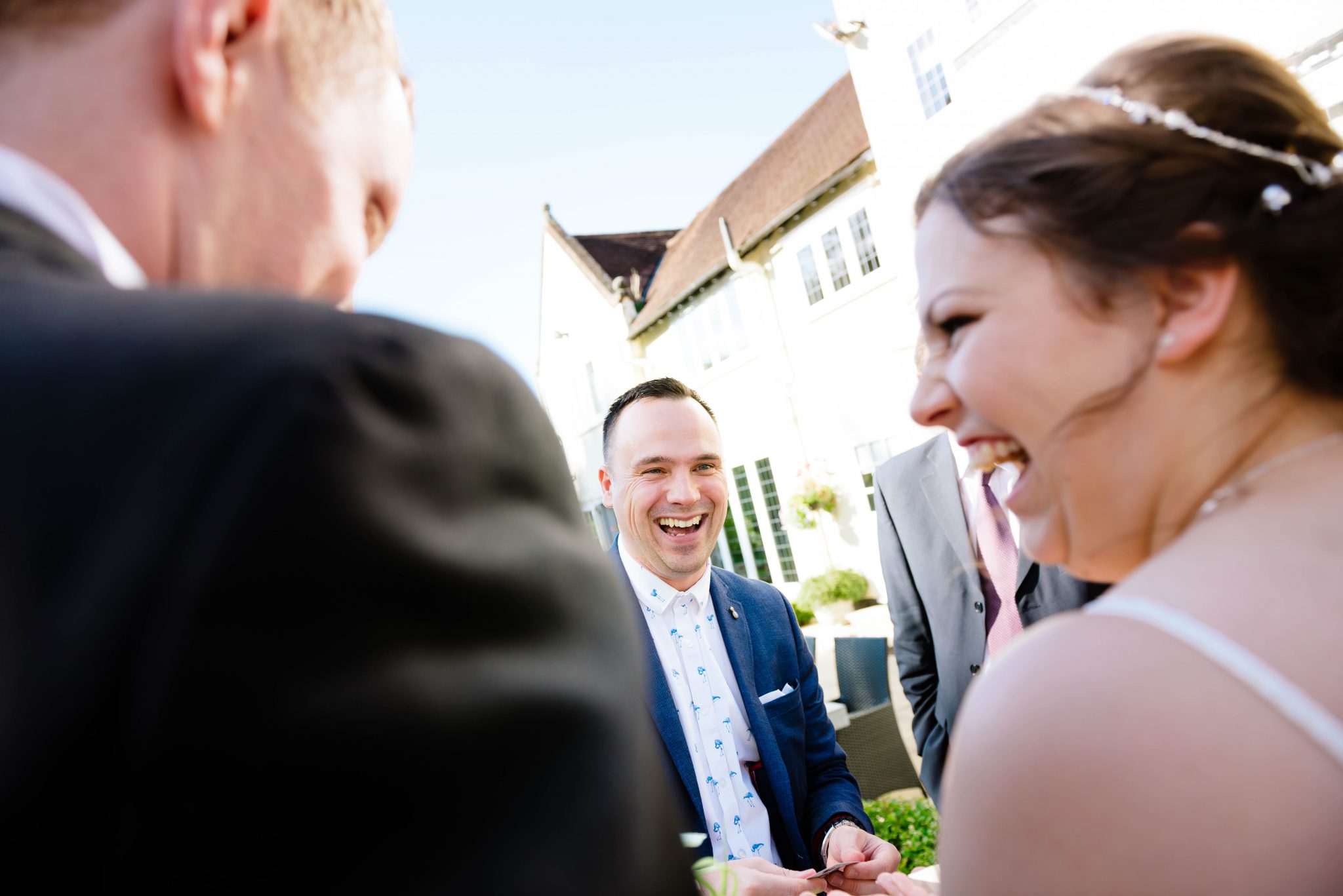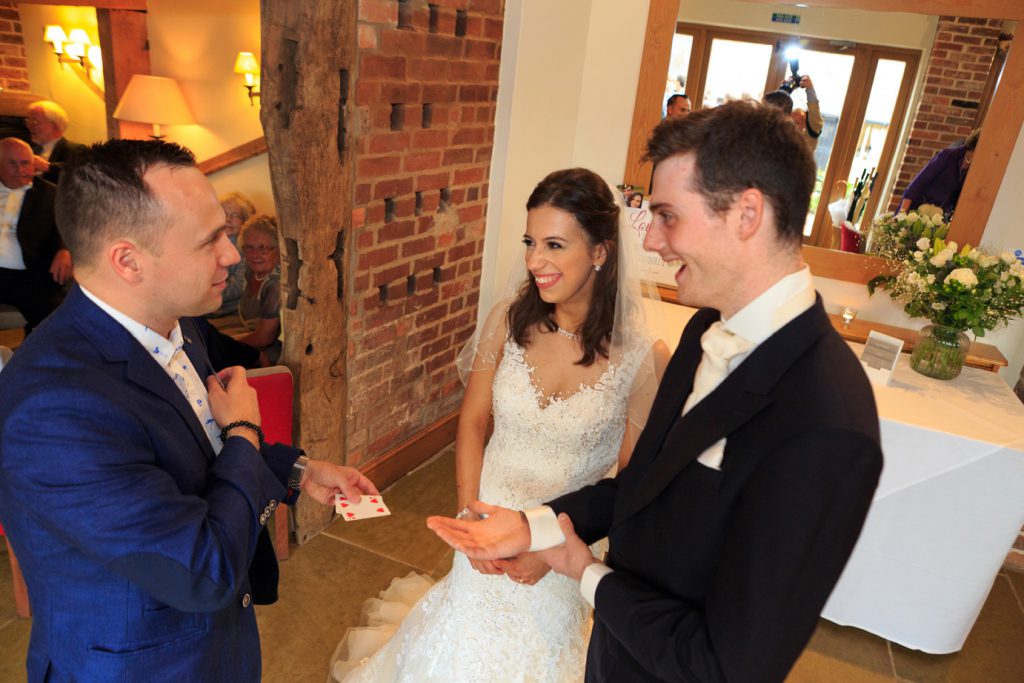 How much is a magician in Surrey?
Hiring a wedding magician for your reception can cost anywhere from £100 to £1500 depending on the experience and skill of the professional wedding magician, among other factors.
I have three options for you with different features. Personally contact me for a quote for wedding magician surrey.

Where do you perform at weddings in Surrey?
Whatever the details of your wedding day are, the one thing that brings it all together is the entertainment. Your wedding event entertainment is like the glue that holds the entire thing together. From the moment your guests arrive, to the moment they leave, the entertainment you choose for your wedding day will either enhance your occasion, or your guests will forget about your once-in-a-lifetime wedding day as soon as the event is over. Imagine if your guests were all having a fantastic, taking in the beauty of the occasion and enjoying themselves at each part of your day. Surely you'd want to create this feeling at each moment for all of your wedding day guests. That means hiring a wedding magician in Surrey to kill the lulls and keep the momentum of your day going in the right direction.
Most brides book me as their wedding magician for the following.
Champagne Drinks Reception
Photos
Wedding Breakfast
Room Turnover
Evening Reception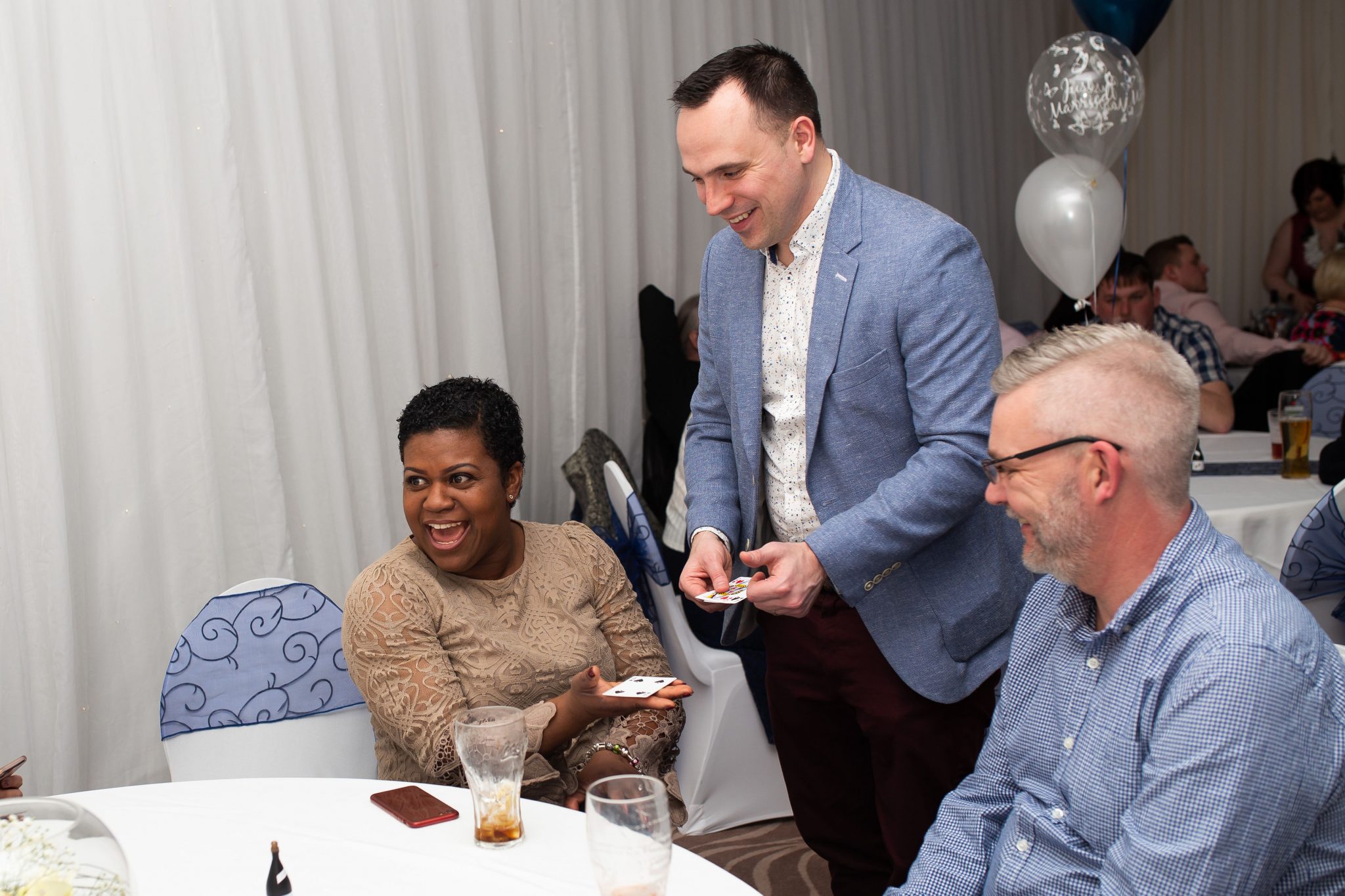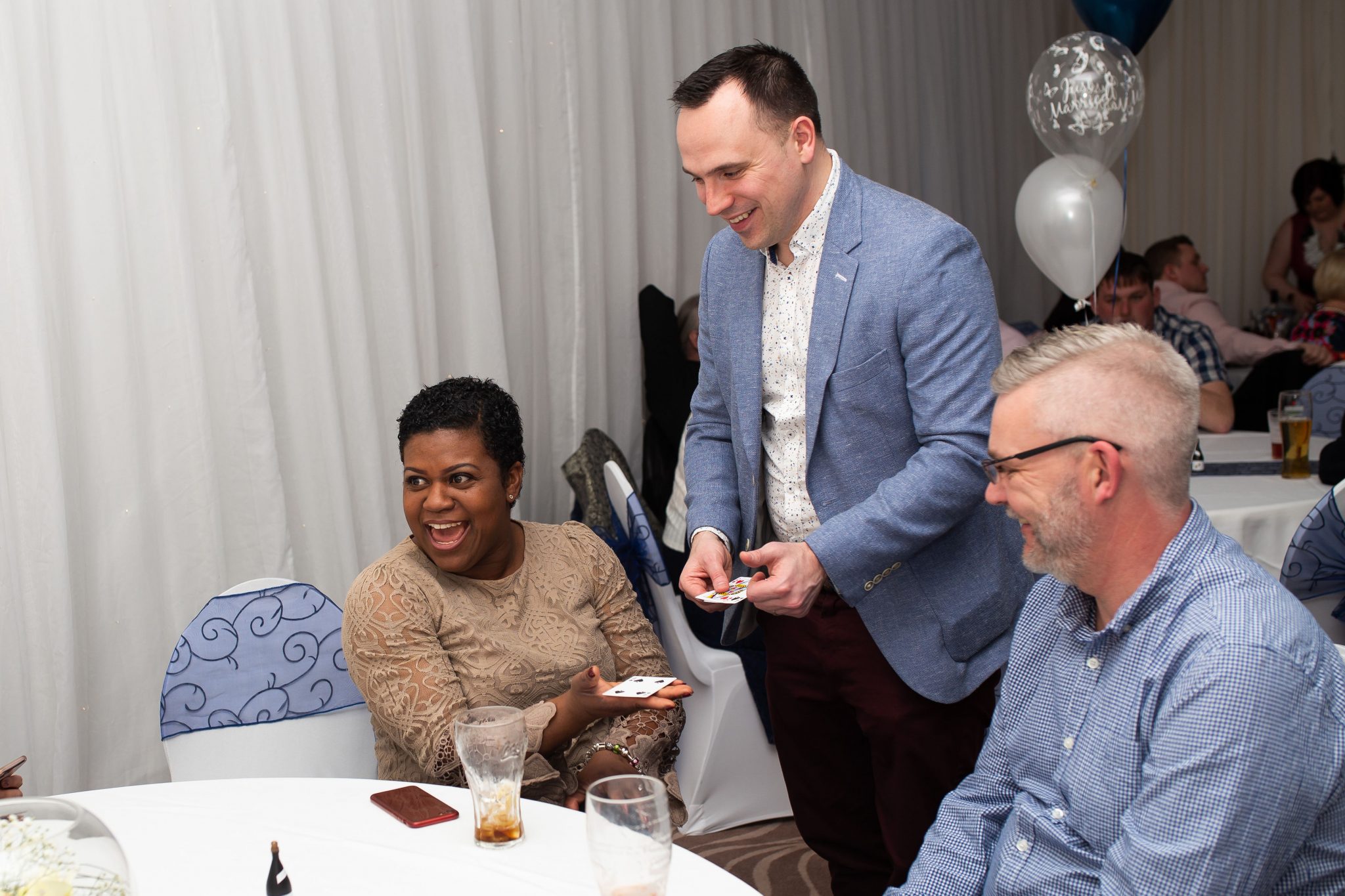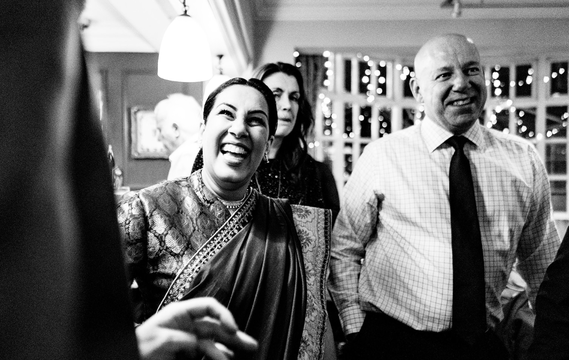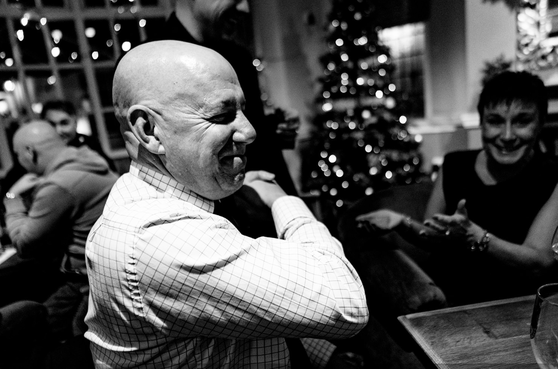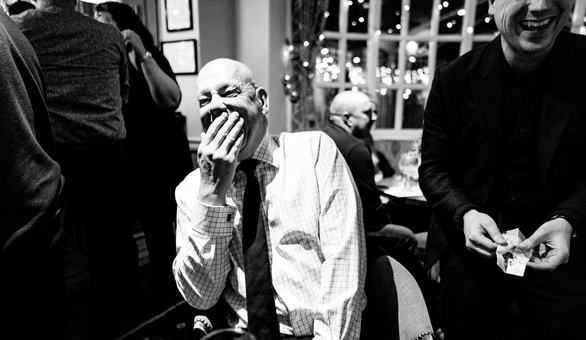 Wedding Magician Birmingham
Hired Phil for our wedding breakfast, we wanted something different, not cheesy.
Our guests are still talking about how great he was! IM not joking his sleight of hand is unreal!
Would Highly Recommend Him!!!
FACEBOOK REVIEW 5 STAR WEDDING

About Me
I recently joined the prestigious London Magic Circle and I am proud to be a member with my silver star at the highest level possible when taking your exam. The club has been around for over 150 years and it was one of the first magic clubs in the world.
I will be putting on a fun and unforgettable show for you and your guests with sleight of hand magic, close-up magic, mix and mingle as well as some witty humor to keep things light. It will be a one-of-a-kind experience that you won't find anywhere else
Planning a wedding? Let us dazzle you with an entertaining and award-winning mix and mingle MAGIC!
Frequently Asked Questions
Why Booking a Wedding Magician is Important.
When booking a wedding magician, you should consider what the goal of the magician is. They can be a surprise for the bride and groom, entertain children at a wedding, or provide entertainment during the reception. A good example of this would be "The Illusionist" from The Wedding Guest.
A lot of people don't think about hiring a magician when it comes to their wedding day. They might not know that there are many different options available to them depending on what their needs are. There are magicians who specialise in close-up magic tricks, comedy magic acts, and illusionists, just to name a few examples.
 If you want to have some fun with your guests at your reception or if you want an awesome surprise for your bride and groom, booking me as your magician is a must.
What you Need to Know About Hiring A Wedding Magician Surrey.
The first step is to figure out what your needs are. Do you need a wedding magician in Surrey for a specific time or are you just looking for someone who will perform for kids?
Depending on your needs it's work checking out if the magician is part of the magic circle and at what level they joined the magic circle.
Once you've found someone, reach out to them about your needs and see if they can provide the service. You can also ask them about how much they charge as well as what kind of events they have done in the past. There are many variables when it comes to booking a magician check out my blog on how to spot a bad magician first. Then make sure that you know what you want in advance so it will be easier to find the right magician.
1) Don't just research the available magicians in your area without comparing their skills, skill level, and performance. Consider whether they're available on the date of your wedding. Also, be sure to get quotes – if you're looking to hire an entertainer make sure they are the best at your budget.
2) Ask plenty of questions about what the magician will do during your wedding – book a Zoom call with them, ask to see a magic trick.
Wedding Magician In Surrey Godalming?
Perfect Wedding Entertainment From A Highly Recommended Professional Magician.
Many couples choose Godalming to be the location of their big day. Some amazing locations include The Barn at Hurlands Manor and Guildford Manor Hotel & Spa. I'd love to be the magician you choose to perform at these amazing venues.
What Magic Tricks Do You Perform As A Professional Magician At My Wedding Breakfast?
The magic mind-reading I perform is unique to me I specialise in sleight of hand and mind-reading that will blow your guest's minds.  I come highly recommended as a professional magician in Surrey.  Get in touch for the best quote possible.