HIRE BIRMINGHAM MAGICIAN
PHIL TAYLOR
Need Something Different, Exciting, and Fun?
Magic, Mind Reading & Sleight of hand.
Hire Today!
HIRE BIRMINGHAM MAGICIAN
HIRE  TODAY
Need Something Different, Exciting, and Fun?
 THINKING OF HIRING A PROFESSIONAL MAGICIAN IN BIRMINGHAM?
 You've come to the right place.  My name is Phil Taylor, Close Up Magician, Mind Reader and Honest Cheat, Birmingham Magician  (I'll tell you more about the honest cheat later. Born, bred and still living in Birmingham. I've been performing walk around/table magic in and around the city for over 10 years. Usually for milestone Birthdays, at a Wedding reception, or for Corporate Event.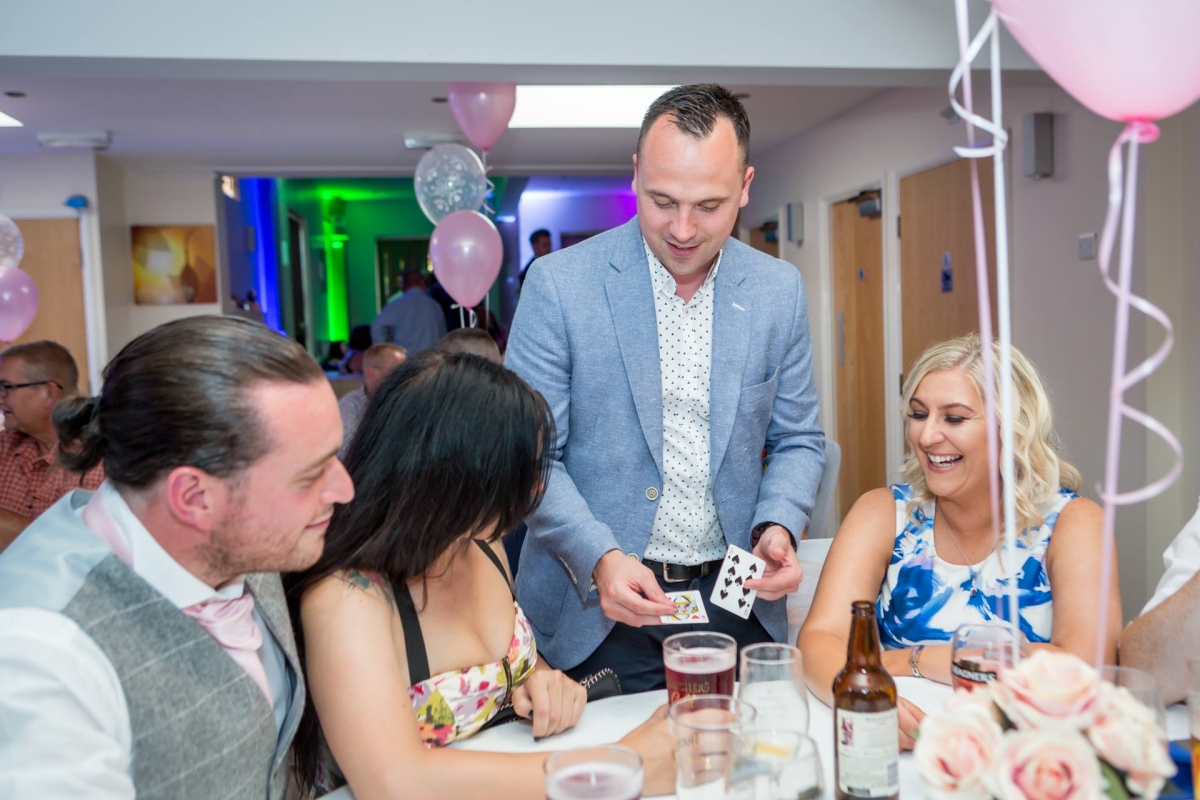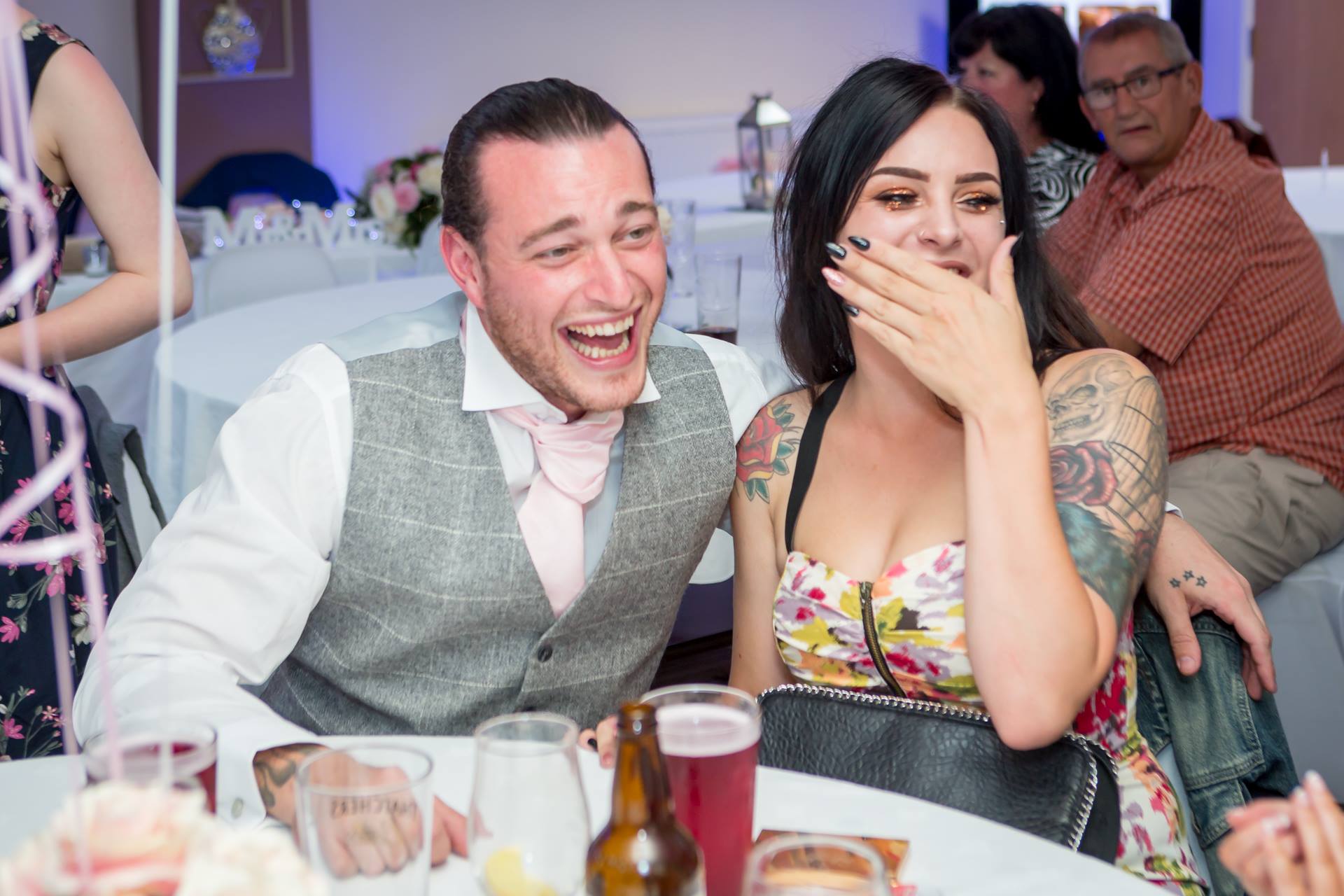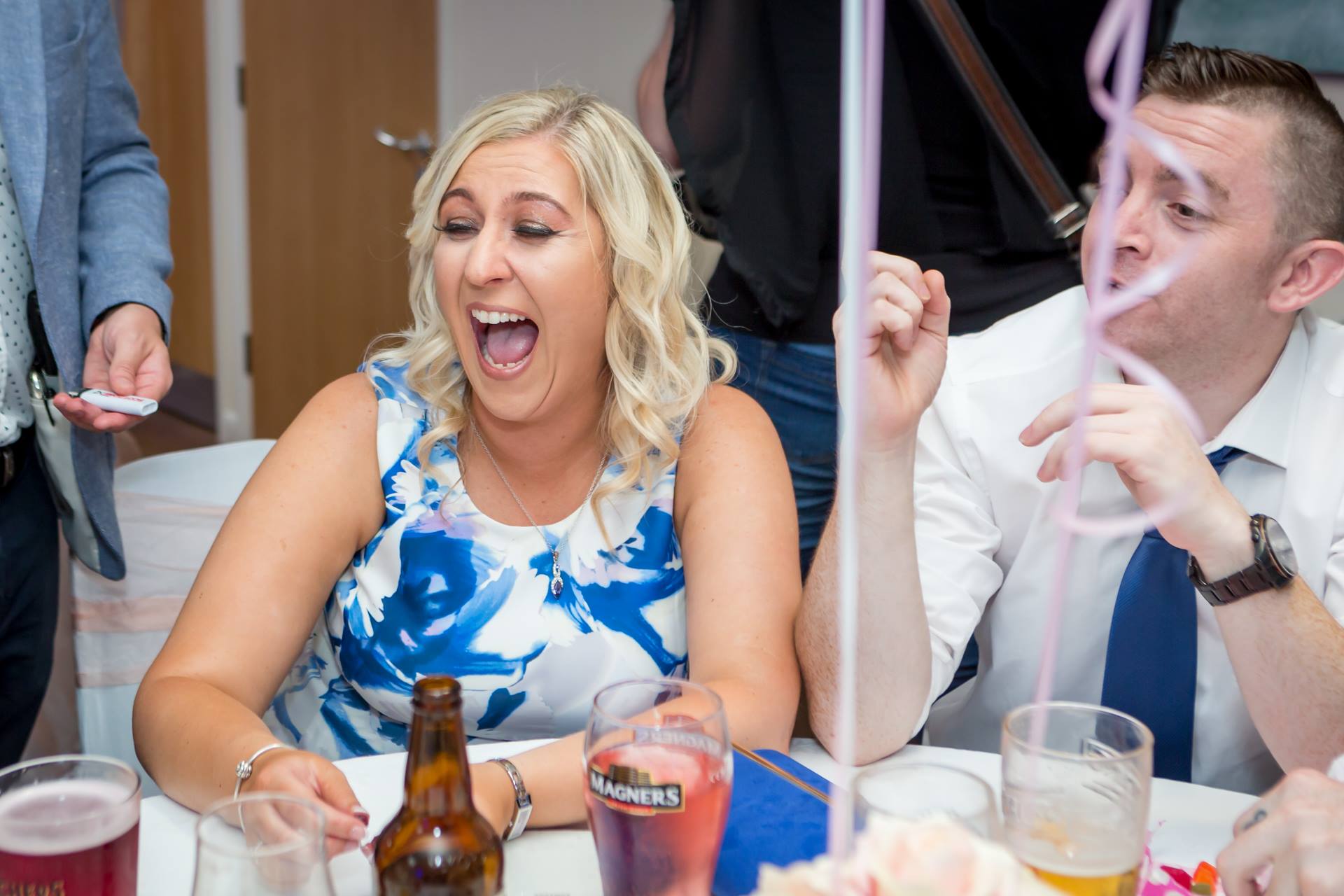 Phil performed his awesome magic skills at our wedding. Everyone including us were amazed by his tricks and we all enjoyed his performances as he made his way around the room ensuring all the guests had seen his magic. Phil is a lovely guy who made us all feel relaxed and engaged well with our guests.
"Adding The Entertainment To Make Your Event Truly Magical"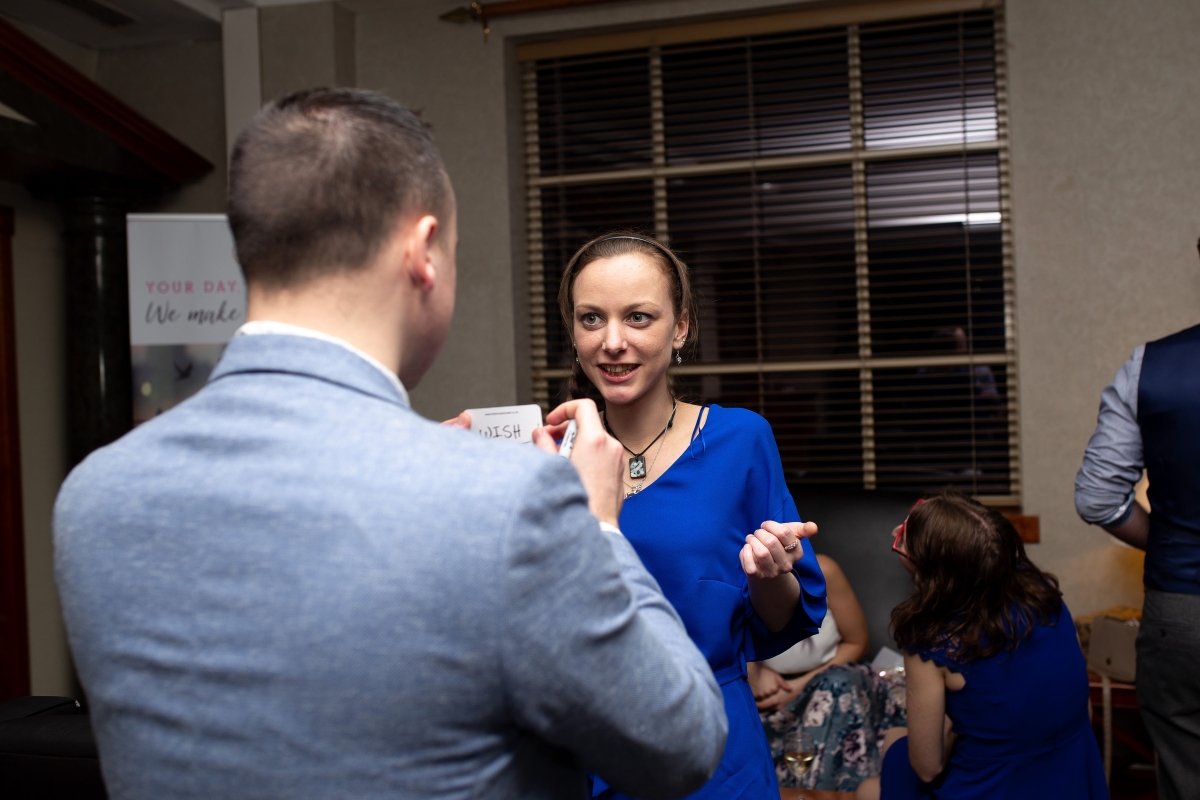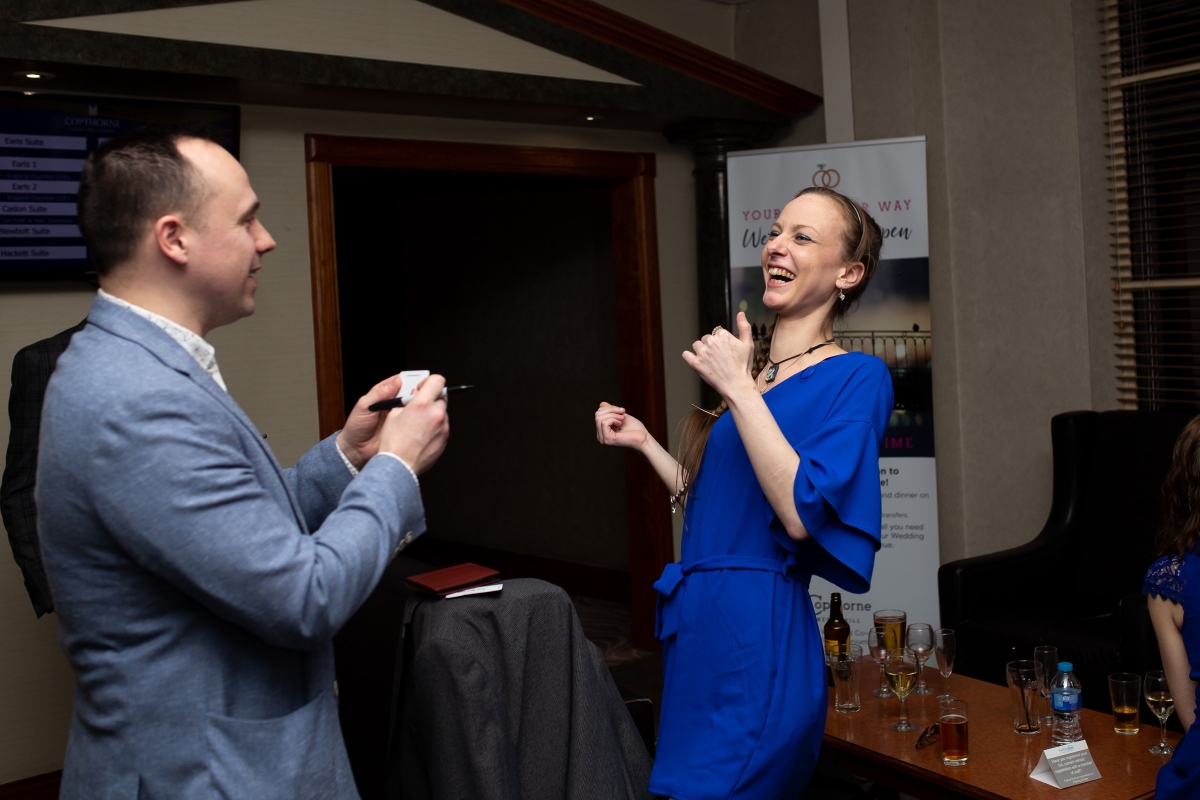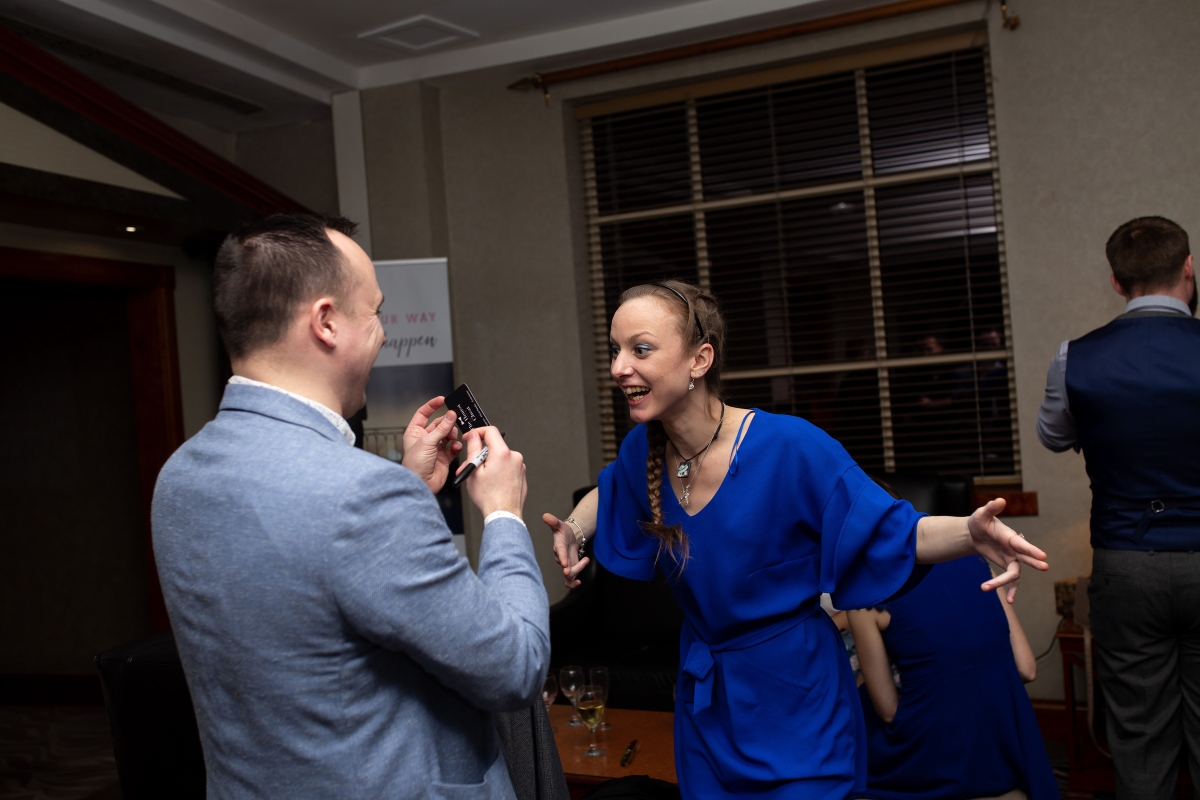 About You
You've probably read some of my 5 star Google reviews or someone has recommended my magical services.  If any of the below sounds familiar to you you've come to the right place.
"I want something different to keep my guests entertained."
"Our party needs to be amazing."
"We need an icebreaker."
"We love magic and want to celebrate in style."
"When people look back, we want them to remember the fantastic time they had at our event."
We thought you were amazing!  We found you to be very engaging with the audience, very professional yet welcoming. We really enjoyed working with you and hope to work with you again. Our Christmas plans are very exciting this year as our theme is Constellations. I'm sure we can tie magic in here somehow, so I will be in touch when we have a more firm plan.
How I can help
"Adding The Entertainment To Make Your Event Magical"
So you need something fun, different and exciting. I have over 10 years of experience providing you with the best magic from around the world to delight your guests. You can relax knowing your guests are experiencing AMAZING magic and having the best time. I have over sixty 5 star Google reviews and working with some of the top brands around Birmingham and the West Midlands area. So I know a thing or two about creating fantastic events.
How it works
After you send the enquiry form, we have a phone consultation to see if your event it right for a magician. Once agreed we will plot out where magic has the most impact helping to create the best vibe.  When your happy you book your date and that's it.
Hired Phil for our wedding, we wanted something different, not cheesy.
Our guests are still talking about how great he was!
IM not joking his slight of hand is unreal!
Highly recommended!!!
 A Little More About My Magic.
There are many styles of magician. Some are loud and brash, others are stereotypical top hat and tails, and we also have the less experienced magicians, you know the ones where your uncle performs a few card tricks after dinner….
 Well, luckily I'm none of the above. My style of magic is modern, like what you see on the TV, Dynamo magic, a feast for your eyes, performed to a professional standard.  Something unexpected and different for your guests to interact with, using mobile phones, bank notes, and everyday objects to amaze and astound all. Dressing with a smart casual feel, your guests will be surprised when they learn a magician is amongst them, performing mind-blowing magic, keeping them laughing and engaged creating the perfect party atmosphere.
A few requests I hear all the time.
"I want something different"
"I want the WOW factor for my party"
"I want people laughing and really enjoying themselves"
"I don't want this to be another boring normal party"
" I want to make someone feel special to me"
  There are a lot of factors to any event, but by booking me as your magician for the entertainment, I help to lift the mood and a lot more. People really enjoy "LIVE" close up magic. Your friends will be talking about your event for years to come, every time they see a magician on the tv, guess what, they will reference you and your party. You'll be known for having the best parties around.
Call now to find out more 07967155970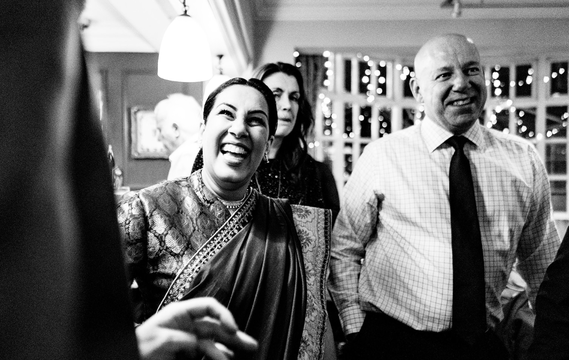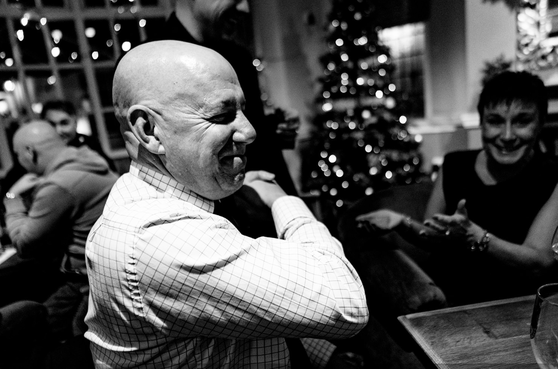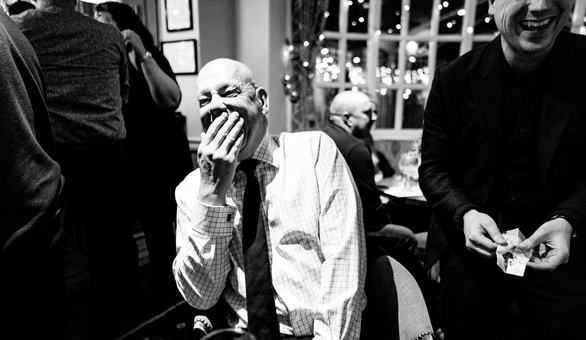 WORKING TOGETHER
Together we form a team, working hard to make sure your guests are having the best time, keeping them laughing, showing them extraordinary demonstrations of magic and a glimpse into an impossible world.  I want your guests to experience wonder and delight something different to get excited and amazed about, to ultimately create the perfect party.
I perform across Birmingham and the West Midlands from Sutton Coldfield to Solihull, Jewellery Quarter to Bournville, from Wolverhampton to West Bromwich and anywhere in-between. Give me a call now to see what I can offer you 07967155970.
 WHAT DOES BOOKING A MAGICIAN LIKE PHIL TAYLOR ADD TO ANY EVENT?
"Creates amazing magical moments"
"Natural talking point that brings people together"
"Makes the event more special"
"Gets people laughing and having a great time"
Hopefully, you understand what I can do for you and if you want to find out more or get a quote please fill in the form below or call me on 07967155970 for a no-obligation quote and a general conversation.
Three simple steps to booking me as your magician or call 07967155970
Fill in the form.
Find out more.
Book me.
Fill In the Form For A No Obligation Consultation & Quote
Phone Number: 07967155970
Email Address: ptaylor@magicianscorner.co.uk
© 2019 Magicianscorner. All Rights Reserved.  Sutton Coldfield, Birmingham, B75 6HH
Areas covered 
Accocks Green, Aston, Bartley Green, Birches Green, Birches Green, Boldmere, Bournville, Brindley Place, Bromsgrove, Castle Vale, Chelmsley Wood, Cofton Common, Digbeth, Edgbaston, Erdington, Five Ways, Four Oaks, Frankley, Garretts Green, Great Barr, Halesowen, Hall Green, Handsworth Wood, Harbourne, Hockley, Hodge Hill, Jewellery Quarter, Kings Heath, Knowle, Perry Barr, Moseley, Quinton, Selly Oak, Sandwell, Shirley, Solihull.