Thinking of Hiring A Professional Magician From Birmingham For Your Wedding,Party or Corporate Entertainment ?
Well you have come to the right place.  My name is Phil Taylor Magician, Mind Reader and Honest Cheat.  I've been  performing walk around/table magic for over 15 years , whether it be for a mile stone birthday party, wedding magician for your champagne reception, or your companies corporate event.  My job is to entertain and amaze your guests to create the perfect party atmosphere so everyone can have a fantastic time.
We thought you were amazing!  We found you to be very engaging with the audience, very professional yet welcoming. We really enjoyed working with you and hope to work with you again. Our Christmas plans are very exciting this year as our theme is Constellations. I'm sure we can tie magic in here somehow, so I will be in touch when we have a more firm plan.
Hopefully you found me because someone recommended my magical services or you read some of my five star reviews on Google and wanted to find out more?
I've worked for some of the top brands across Birmingham such as Selfridges, John Lewis, Birmingham Hippodrome and many other company's. I'm also booked for weddings and privet party's to perform as the magician to entertain your guests to get them laughing and to create memories that will last a life time.
I perform across the city from Sutton Coldfield to Solihull, Jewellery Quarter to Bournville and the Midlands.
Phil performed his awesome magic skills at our wedding. Everyone including us were amazed by his tricks and we all enjoyed his performances as he made his way around the room ensuring all the guests had seen his magic. Phil is a lovely guy who made us all feel relaxed and engaged well with our guests.
Lara Fullwood
What does booking a magician like Phil Taylor add to any event?
"Creates amazing magical moments"
"Natural talking point that brings people together"
"Makes the event more special"
"Adds to a party atmosphere"
"Gets people laughing and having a great time"
What does booking a magician like Phil Taylor add to any event?
Creates amazing magical moments that will leave your guest flabbergasted.
Having a magician like Phil creates a natural talking point that brings people together.
Booking a magician makes the event seem more special and elegant.
Adds to a party atmosphere.
Brings something unique and different to the event.
Gets people laughing and having a good time.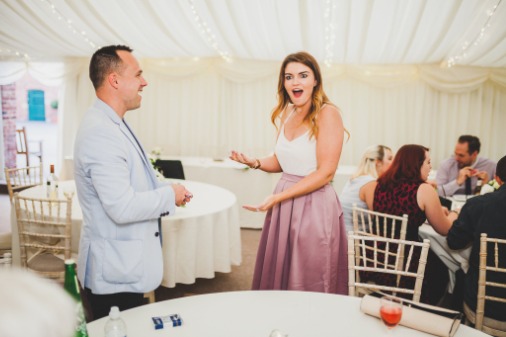 Here are some of the top questions I get asked.
"I want something different"
"I want the WOW factor for my party"
"I want people laughing and really enjoying themselves"
"I don't want this to be another boring normal party"
There are a lot of factors to any event, but by booking me Phil Taylor magician for your entertainment, I solve all of the above problems and a lot more.  To give the gift of magic an experience you can't get anywhere else is something special.
A fact I picked up a few years ago.  Most people will only ever see two magicians in a life time, to create the memory that is always referred back to your event, but more importantly the magic better be good to create the correct memory and by booking me Phil Taylor as your magician it will be.
If you would like to see what other people who have booked me are saying click here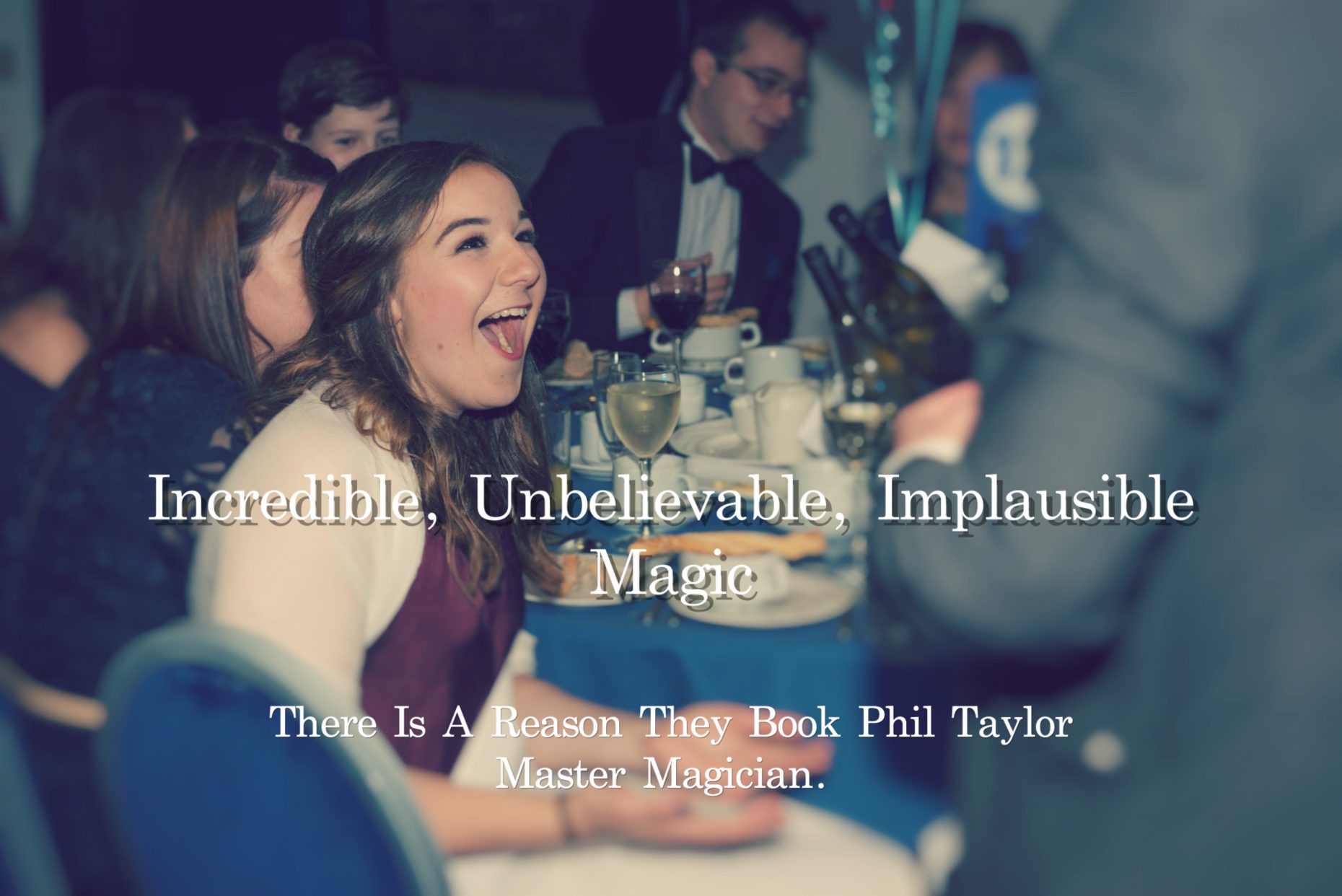 **Amazing magic, very impressive**
"Creating Moments, Shared Memories, Lasting a lift time"
Thanks again for your work on Wednesday night. We really enjoyed your performance at our conference, it was a great ice breaker. It was great that you were flexible and fit in around the other things we had going on that evening. I would recommend you for future events.
National Grid
Over the years, my magic has led me to so many different places, meeting interesting, cool people and of course – wowing them all. Think about this, at your party, you looking around and seeing everyone having a great time, enjoying themselves and creating something special.  Its not often we come together to have a good time, so why not make it different ?
Alright, that being said fill out the below form and lets get this party started. Your Magician Phil Taylor –
Request A Free Call Back To Find Out More
Website Copyright 2017  Phil Taylor Close Up Magician Performing all over the UK, here are just some of the places you can hire him to perform as a table/close up magician with sleight of hand magic. Also available as an after dinner magician in Aston, Birmingham Airport, Birmingham City Centre, Bordesley Green, Bournville,Castle Vale, Digbeth,Druids Heath,Duddeston, Dudley,Edgbaston,Erdington,GravellyHill, Great Barr,Hall Green, Handsworth Wood, Hockley,Harborne, Hodge Hill, Jewellery Quarter, Kings Heath, Ladywood,Lea hall, Longbridge,Minworth, New Oscott,Northfield, Perry Barr, Quinton, Shard End, Tyseley, Walmely, Yardley