Hire Wedding Magician Phil Taylor
Adding the entertainment to make your big day truly magical.
Enquire Now
Wedding Magician Phil Taylor
Adding the entertainment to make your big day truly magical.
Enquire Now
Making Your Wedding The Best It Can Be!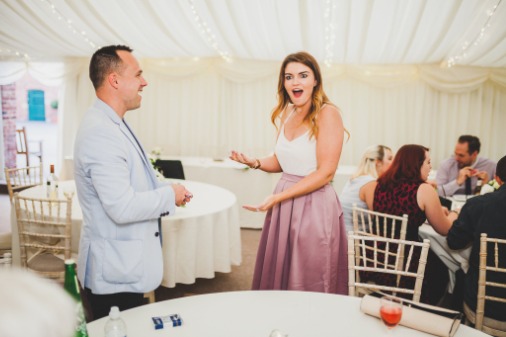 Hi thanks for stopping by – if you're on this page you've probably read some of my 5 Star Google reviews or someone has recommended my magical services or maybe you have seen me in action at another wedding.
 The main reason for having a magician like me at your wedding is to keep the guests entertained, but if I'm honest the reason I would book a magician is to add that something extra special that missing sparkle, something different to keep the natural flow of the wedding going in the right direction.
When performing at your wedding, I'm much more than a magician,  I help create the vibe of the wedding keeping people laughing showing them impossible moments of magic, bring people together.  Its really important to ensure your big day is just right, as you only get one shot and by adding me as your magician/entertainment that's what I do, help you to get it right.
But don't just let me tell you, I'll show you, below is one of many testimonials and reviews of my services at weddings.
Call Now To Find Out More 07967155970
Phil performed his awesome magic skills at our wedding. Everyone including us were amazed by his tricks and we all enjoyed his performances as he made his way around the room ensuring all the guests had seen his magic. Phil is a lovely guy who made us all feel relaxed and engaged well with our guests.
Lara Fullwood
Most people who book entertainment think of magic as an "extra expense". But in my experience it's the most over looked part of the biggest day of your life's your wedding, don't you want it to be the best it can be?
80% of brides wished they had thought more about entertainment, that's not going to be you.
We had Phil for our wedding on Friday 11th August 2017.. Wow! Us and all our guests were blown away by the magic. We have no idea how he does what he does but our guests faces watching him have made truly magical pictures for our album. Phil himself if a really nice guy who makes everyone feel relaxed and happy! Book him now!
Shelley Anderson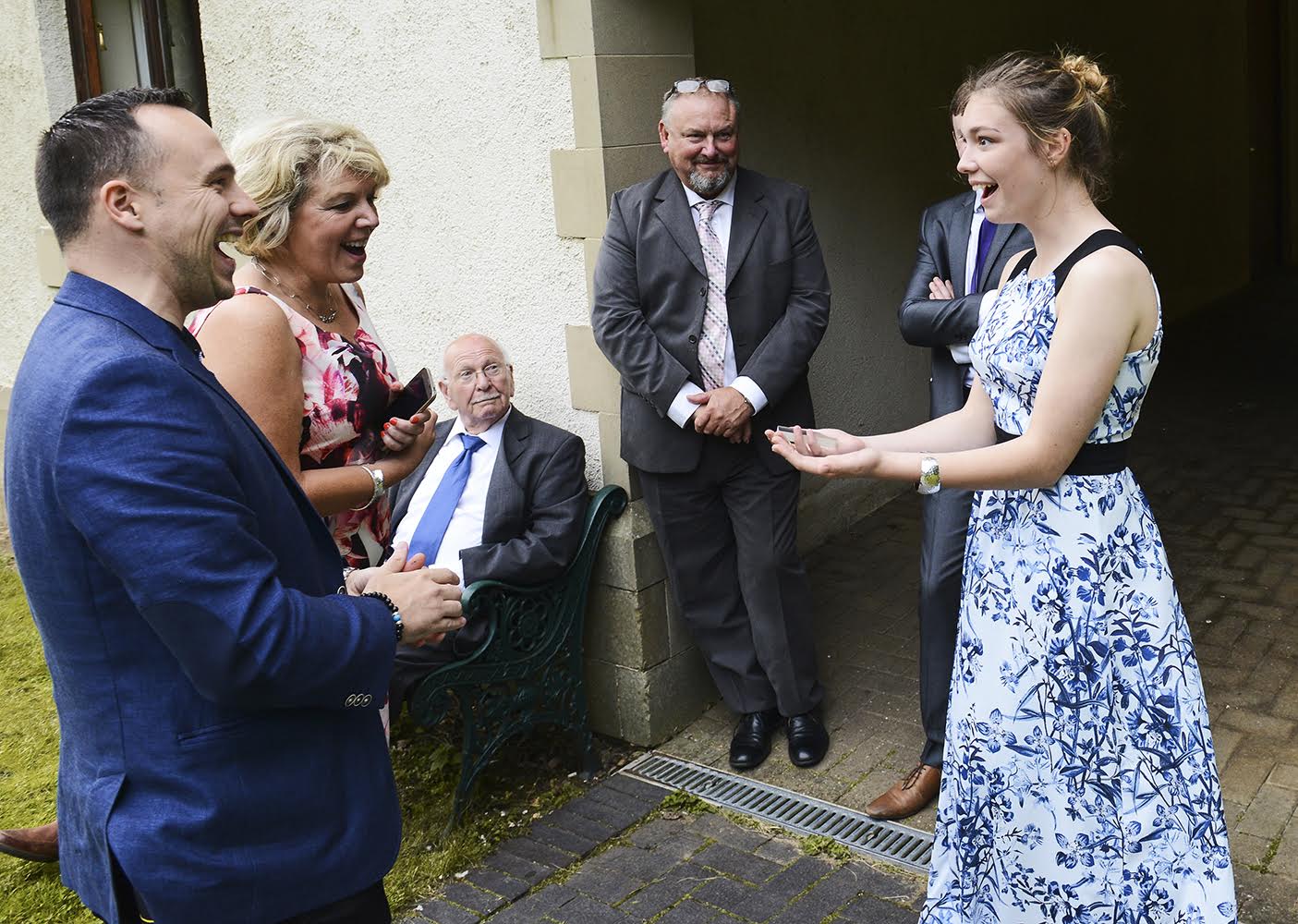 Weddings That Are Remembered For All The Right Reasons
Guest Feel Welcomed
Making People Smile
Bring People Together
 Making People Laugh With Amazement
By booking me as your magician Im that confident that I can bring people together make them laugh, I will offer you a 110% money back guarantee -thats right if people are't having a good time, ill give you your money back.  I've performed at hundreds of weddings across the country.  If you would like to find out more for an informal chat please get in touch now ptaylor@magicianscorner.co.uk or call 07967155970.
Hired Phil for our wedding, we wanted something different, not cheesy.
Our guests are still talking about how great he was!
IM not joking his slight of hand is unreal!
Highly recommended!!!
Andrew McCutcheon
Platinum Package 
All Day Entertainment
With my platinum package you will get none stop magical entertainment all day from the start of champagne reception right the way though till the end of the evening, literally the whole day.  This package works best for the bride and groom who want all their guests entertained with a unique and personal one on one show for everyone.  My message to all the guest will be this is a gift from the bride and groom to thank you for attending todays wedding.  This would include the following times:
Champagne reception 
In-between photos
At the start of wedding breakfast
Turning the room around
As the evening guest are attending and through out the evening.
Diamond Package 
Champagne Reception Entertainment 
You may only need a magician for a few hours at the start of your wedding as the guests are arriving at the venue for the champagne reception and then when the photos are being taken if that is the case the Diamond Package is perfect.  
The following times can be covered:
Champagne reception.
As the photos are being taken.
When guests are seated for the wedding breakfast.
All my packages are tailored to your big day so once you have an idea of what you require give me a call 07967155970
Gold Package 
Evening Entertainment
The evening or toward the end of the wedding breakfast, when the room needs to be turned around after the main meal is a perfect time to have entertainment.   I can perform for the days guests and as the evening guests start to attend, again all packages are tailored to every wedding I attend for maximum impact.
The following times can be covered:
End of the wedding breakfast.
As the room is being turned around.
When the evening guest start to attend.
All my packages are tailored to your wedding day so once you have an idea of what you require email me ptaylor@magicianscorner.co.uk
Three simple steps to booking me as your magician.
Fill in the form.
Find out more.
Book me.
Please complete the form below and I'll be in touch very soon.
Email: ptaylor@magicianscorner.co.uk
Phone: 07967155970