Magician Herefordshire
Professional Magic For Your Next Event!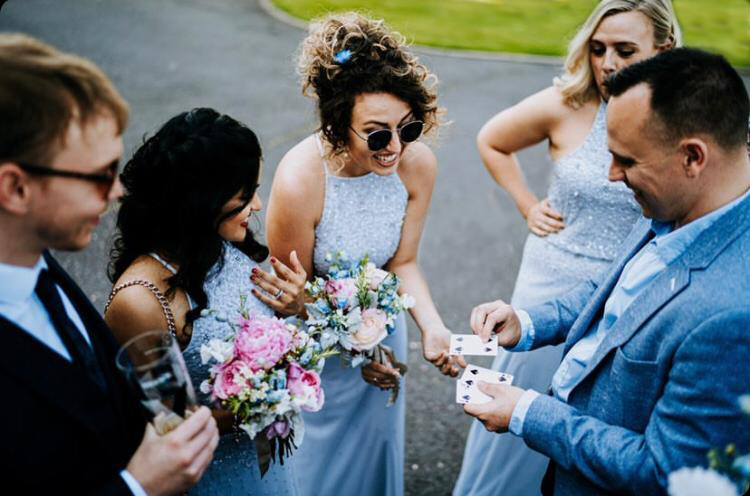 Amazing Magician for all your parties Herefordshire
Towns Covered
Hereford | Ross-on-Wye | Bromyard | Leominster | Hay-on-Wye 

"I'm Phil Taylor, Associate of the Inner Magic Circle (AIMC), Silver Star for performance.
Herefordshire Magician Phil Taylor will AMAZE all with his witty personality and top-notch skills, he's sure to captivate any audience with his close up magic
He is a member of the Magic Circle, as A.I.M.C with Silver Star performance at the highest level you can achieve when joining The Magic Circle. Phil has been performing in magic shows for over 15 years and is available to perform at your next event.
Close Up Magician Herefordshire
Close-up magic is a form of magic that has your guests on the edge of their seats. I will borrow objects, playing cards, or even mobile phones to perform impossible bit of madness with.   I'm a magician with an agenda & I'm going to use my incredible skill to bring magic to your next birthday party, wedding reception, or social gathering to blow minds and create memories that will last a lifetime. If this should like something you want at your next event get in touch today to find out more…
Wow…we had Phil at our wedding and he astonished all our guests, I had people come up to me all night saying the magician blew their mind… amazing! And such a lovely guy.. would highly recommend him to anyone ..thanks Phil
Facebook 5 Star Review Orignal Source

Wedding Herefordshire Magician
You're looking for a way to make your wedding even more phenomenal, right? Hiring me as your wedding magician will fill those lulls with surprise and delight you and your guests.
I'll keep you guessing while creating memories that will last a lifetime!
Weddings are meant to be a fun, happy time for the bride and groom so why not inject some energy into your day by booking me as your professional magic circle wedding magician?
Guaranteed to:
Bring friends & family together.
Create laughter
Perfect moments for photos.
Spark the energy between the lulls
Perfect Table Magic
Great for the drinks reception
Impossible Mind Reader
Great Close Up Magic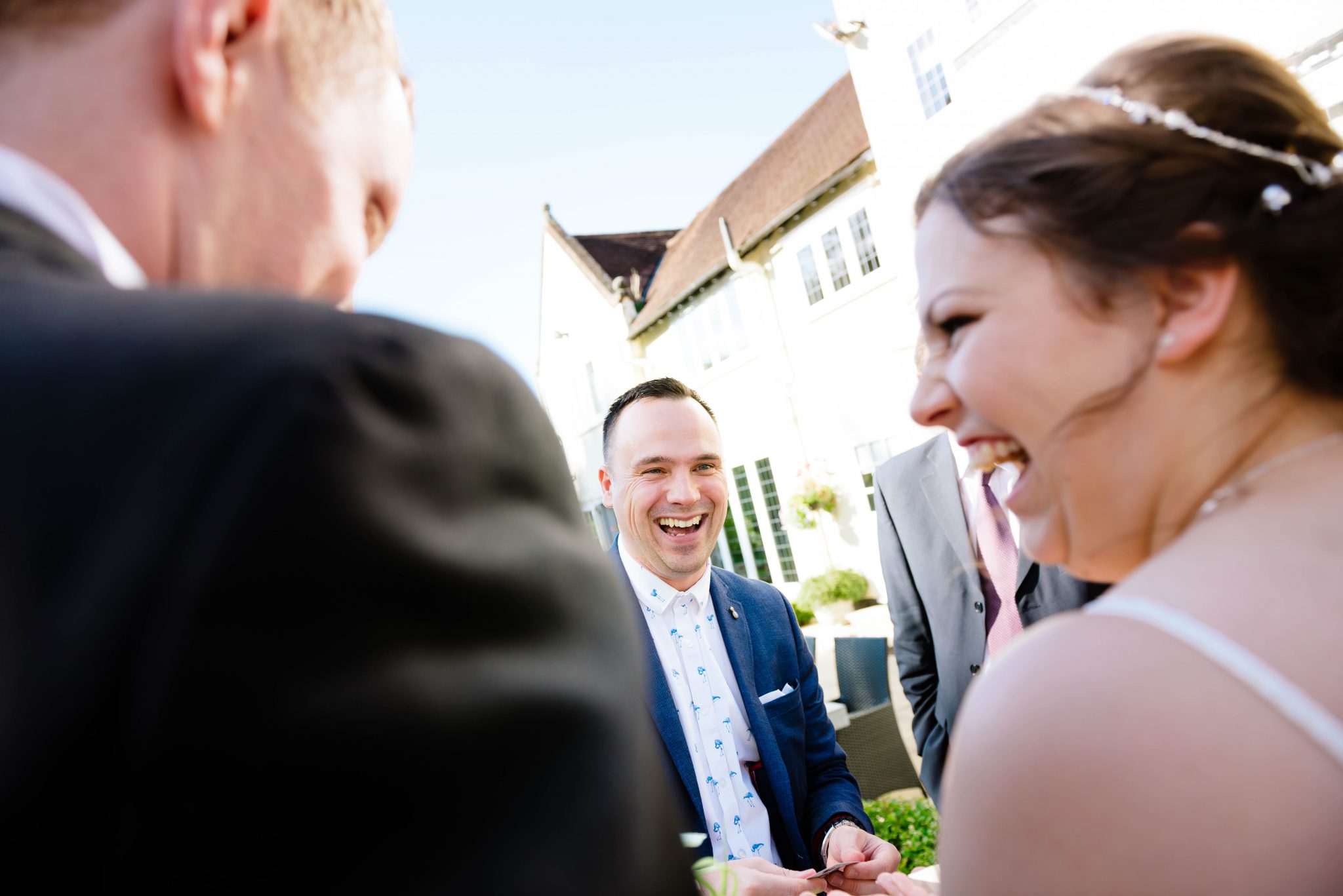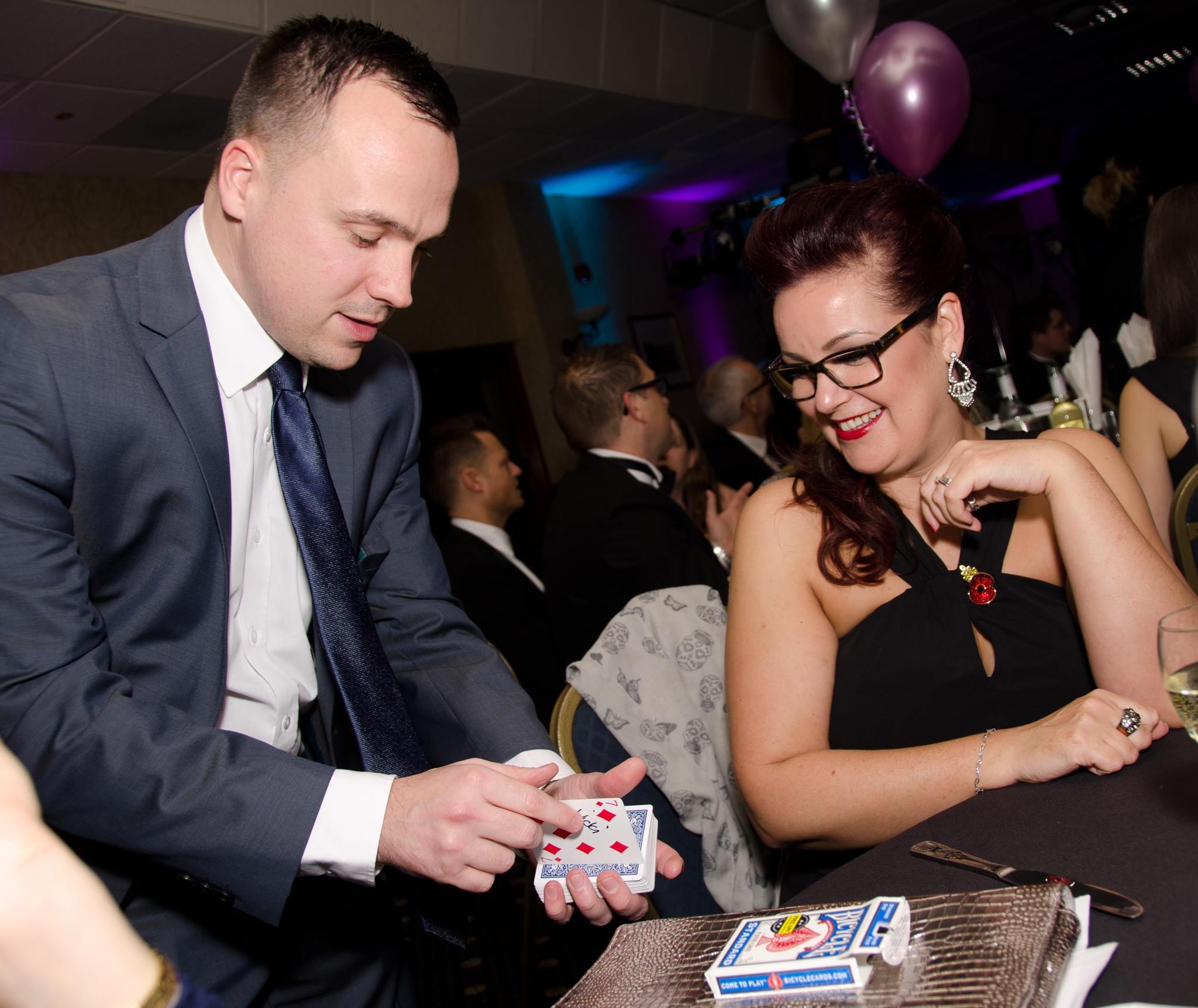 Herefordshire Corporate Magician
The perfect way to break the ice and welcome guests is with a lively, close-up magician. I will be there at the start of your evening or in between courses to entertain you and your guest with amazing magic tricks that will keep everyone guessing and conversations rolling into the night! What better way to entertain your guests than with a professional magic circle magician.
Party Magician Herefordshire
You're throwing a party and you don't know what to do to entertain people. You need to do something to entertain your guests. Hiring a close-up magician to perform amazing magic for your guests is the perfect solution.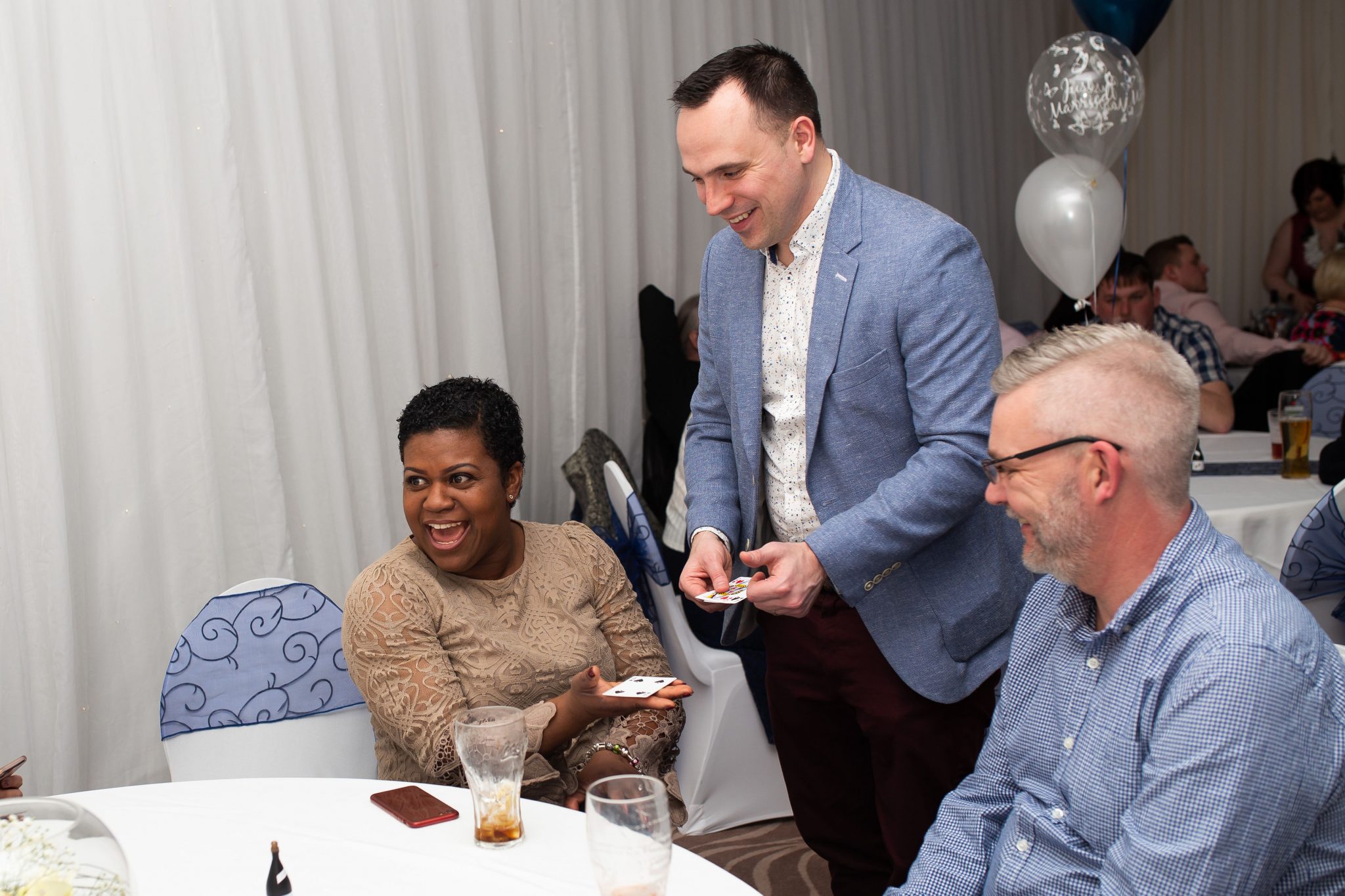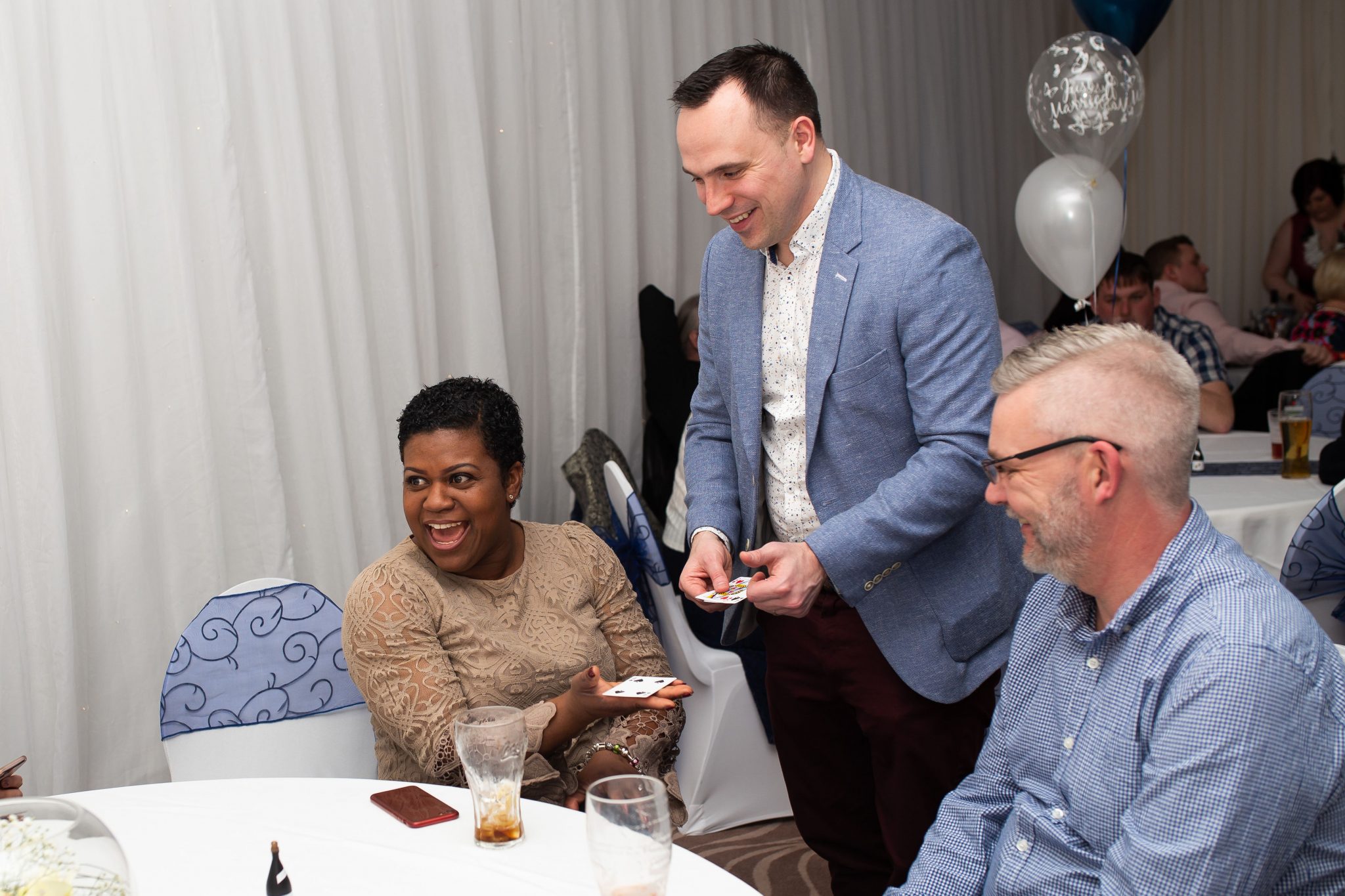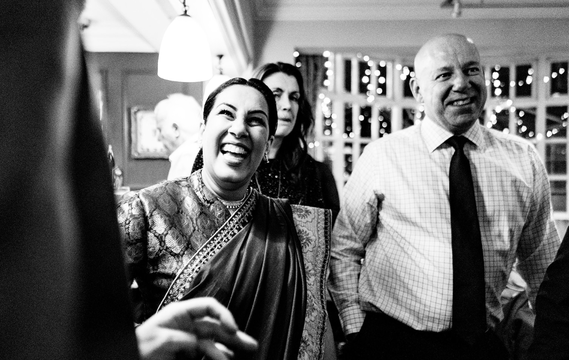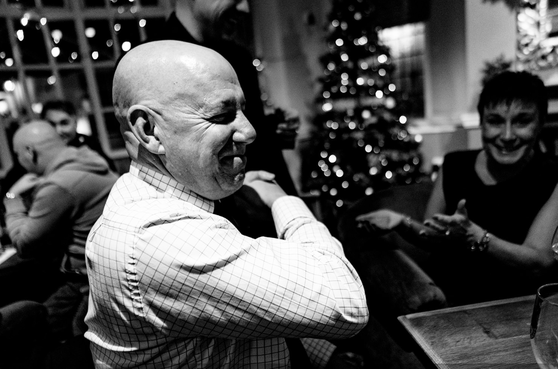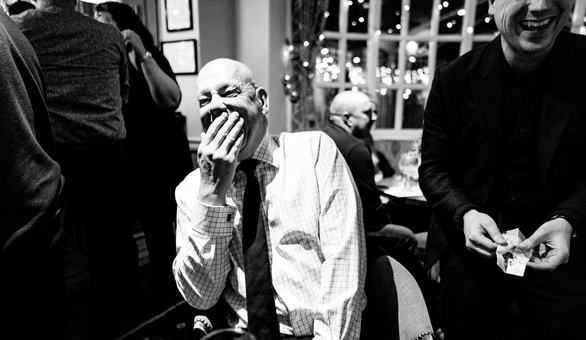 Wedding Magician Birmingham
Hired Phil for our wedding breakfast, we wanted something different, not cheesy.
Our guests are still talking about how great he was! IM not joking his sleight of hand is unreal!
Would Highly Recommend Him!!!
FACEBOOK REVIEW 5 STAR WEDDING

About Me
I'm a proud member of the magic circle and qualified at the highest level achievable as A.I.M.C with a silver start for performance, there are plenty of magicians who have got into the Magic circle but very few people who have managed to get in like me!
 I set up the Magicians Advice Podcast the aim of the podcast is to help amateur magicians turn professional and learn from some of the best from around the world.  Bring our community closer and providing a free resource for others.
I'm a magician who's been performing for over 15 years. I love it so much that it doesn't feel like work, and luckily my passion has led me to the best group of people imaginable!

Frequently Asked Questions
What time is best to hire a close-up magician?
It really depends on what you have planned at your event and how many guests you have attending
How long can I book you for?
 I usually perform for between one and two hours but in some events, I'm booked most of the day or into the evening. It best to get in touch find out more about my availability so we can work something mutually beneficial that works with your schedule
How much do you charge to perform close-up magic?
It always depends on the event, but I have different packages, so please get in touch for a quote.