West Midlands Magician Phil Taylor
Close Up Magic & Mind Reading
Available for Parties, Weddings and Corporate Events
Click For Quote
Call Today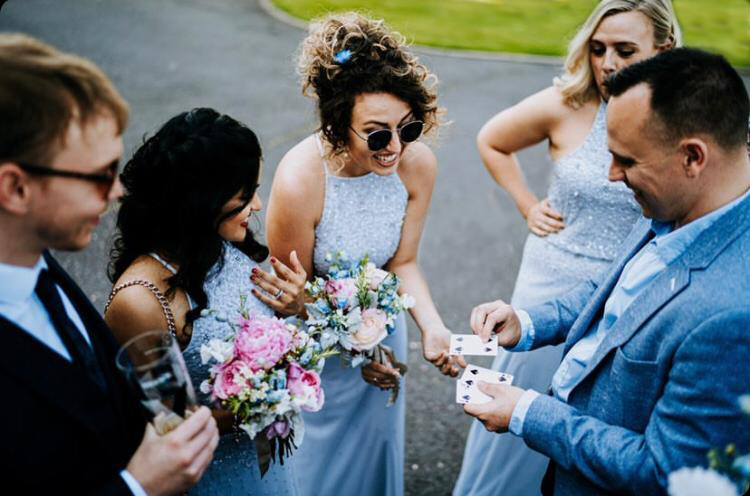 Table Magician West Midlands
Hello,
Thanks for stopping.  Are you thinking about booking a magician and don't really know where to start? Well, you've come to the right place.  My name is Phil Taylor West Midlands magician.  I mainly perform mind blowing magic at Weddings,
Partys
and Corporate Events across the West Midlands.
.
What Do You Get When Booking Me As Your Magician?
My whole aim is to offer amazing magic that will leave your guests feeling amazed, bewildered and enjoying the occasion.  My style of magic is modern, contemporary with a more relaxed feel.  I like to surprise guests with amazing magic.  Once people learn a magician is in the room showing them mind-blowing magic, a buzz takes over as guests wait their turn.
Why Book A Magician
Most people have only ever seen a magician on TV or social media so their perspective of magic is through a screen.  Once your guest's experience "LIVE" magic, they will be amazed at how good the magic is .  I can't tell you how many times I've heard people say," I've seen magic on TV but never right in front of me." That's why booking a magician is important to offer an experience you can't get anywhere else.  If you would like to find out more, please call 07967155970 or email ptaylor@magicianscorner.co.uk
What Magic Tricks  Do You Do?
It's taken me many years to learn to perform magic that leaves people bewildered.  I learned magic at the age of 12, but it took many years to be invited into the magic circle to learn from the best.   The tricks I do are with everyday objects, mobile phones, bank-notes, coins, cards.  You see using anything out of the ordinary makes people think it's just a prop, but when I do magic with things they can handle and see, everyday objects it adds that impact to make people question reality.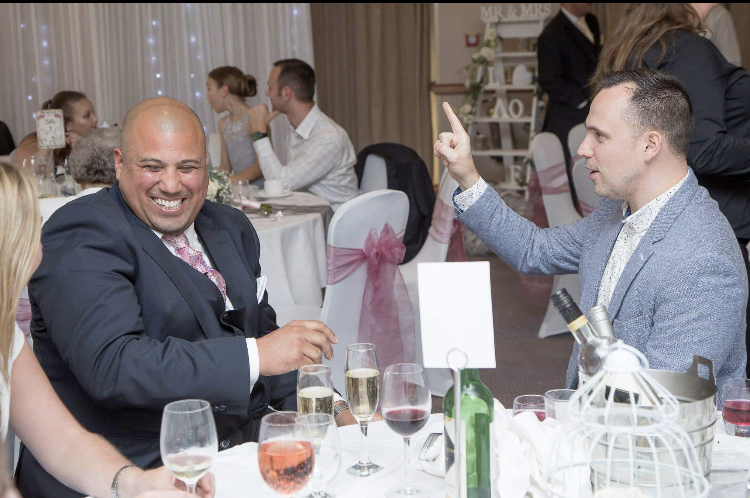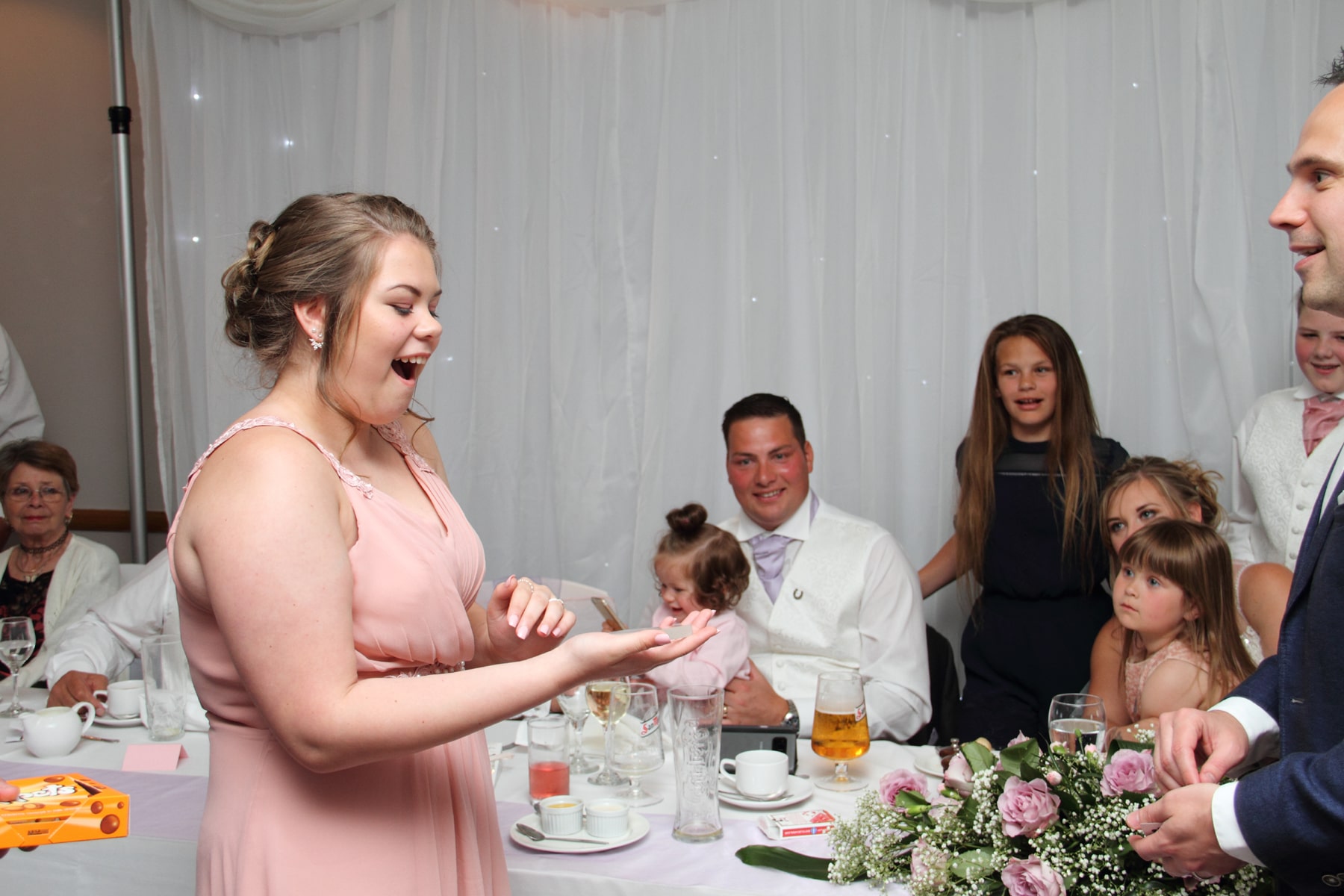 Wedding Magician
Your wedding will be the most important day of your life, keeping the guest entertained is important as there should be something happening at every moment of your day.  Booking a magician help to fill the moments where your wedding is a little slower as the photos are being taken or as the room is being turned around.  I can offer the magic for you to help make your big day that little more special.  To find out more about my wedding packages and ideas please click here.
We have some stunning wedding venues across the West Midlands and here are a handful I've performed at.  Westmead Hotel is an amazing venue on the border of Birmingham and Worcestershire, it a great location to hold a wedding.  Curradine Barn is located in Kidderminster West Midlands and the perfect rural space to have a great day.  To find other great veneus across the West Midlands check out Hitched.co.uk
There are number of blogs I've wrote to help you understand what booking a wedding magician in the west midlands can do for you CLICK HERE to read them all.
Hopefully, you understand what I can do for you and if you to find out more or get a quote please fill in the form below or call me on 07967155970 for a no-obligation quote and a general conversation.
Three simple steps to booking me as your magician or call 07967155970
Fill in the form.
Find out more.
Book me.
Fill In the Form For A No Obligation Consultation & Quote
Phone Number: 07967155970
Email Address: ptaylor@magicianscorner.co.uk
Birmingham, Coventry, Sutton Coldfield, Wolverhampton, Solihull, Dudley Castle, Edgbaston, Walsall, Halesowen, West Bromwich, Berkswell, Stourbridge, Hagley, Allesley, Meriden, England