Telford Magician
Professional Magician & Mind Reading
Adding The Entertainment To Make Your Next Event Truly Magical
Click For Quote
Call Today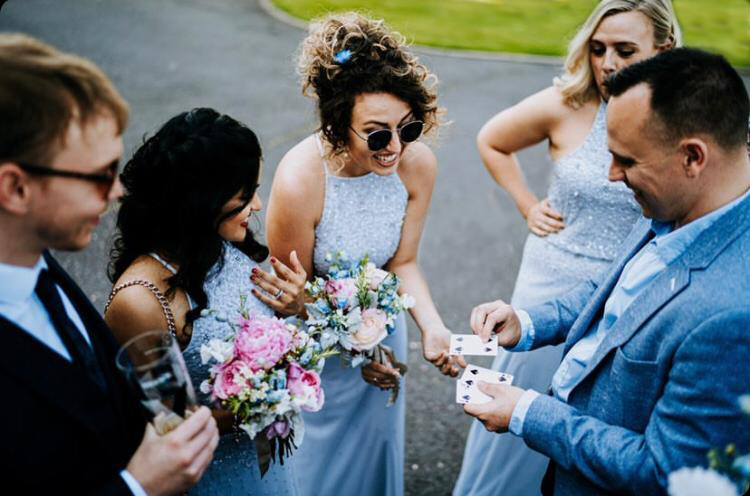 Telford Magician For Hire
Not just your average Magician…
 Don't just book a normal magician, book the very best in Telford.  Hire a magician with personality and style.  Prepare to be AMAZED by Telford Magician.  If you're looking for something unique, different and fun then you've come to the right place.  My names Phil Taylor professional magician, mind-reader and entertainer.  All round good guy, but don't let me tell let me show you.
Watch Phil Taylor "LIVE" Click The Video Below.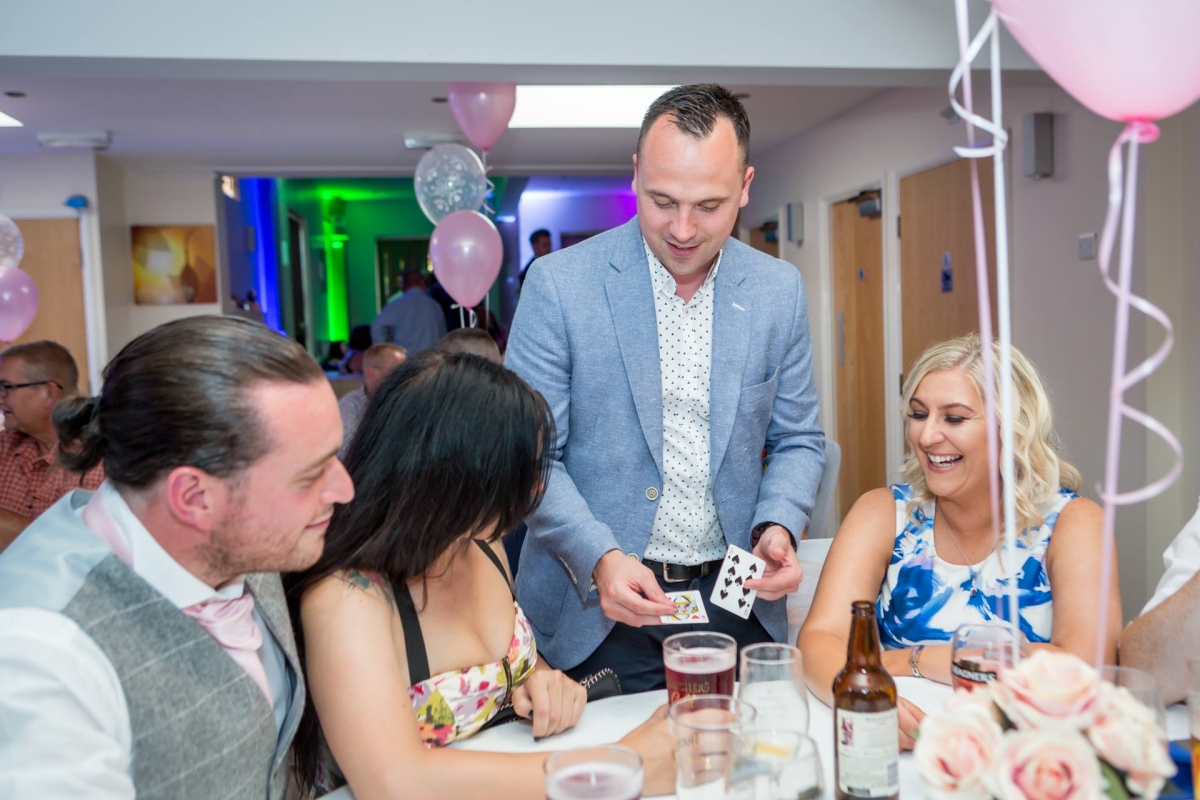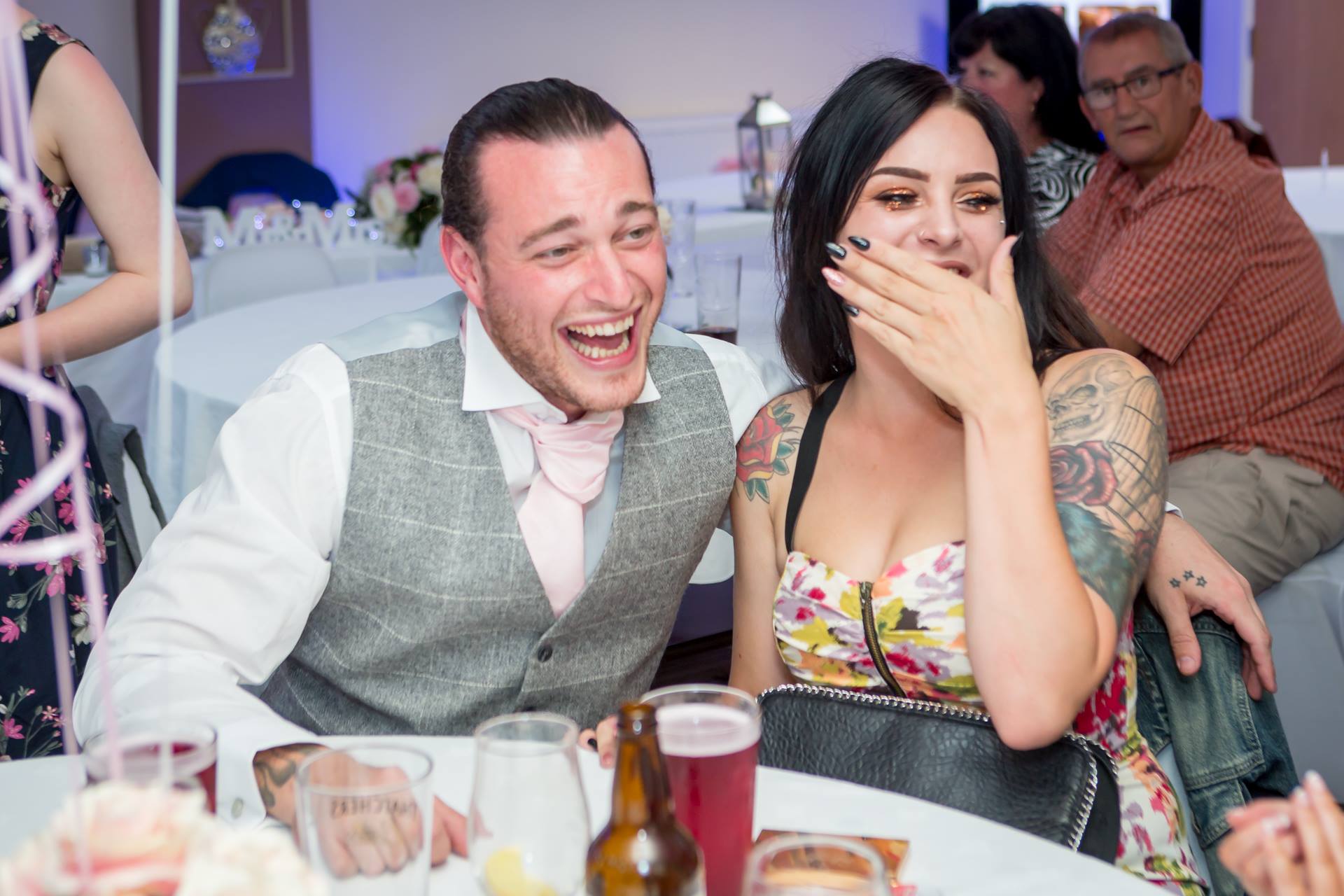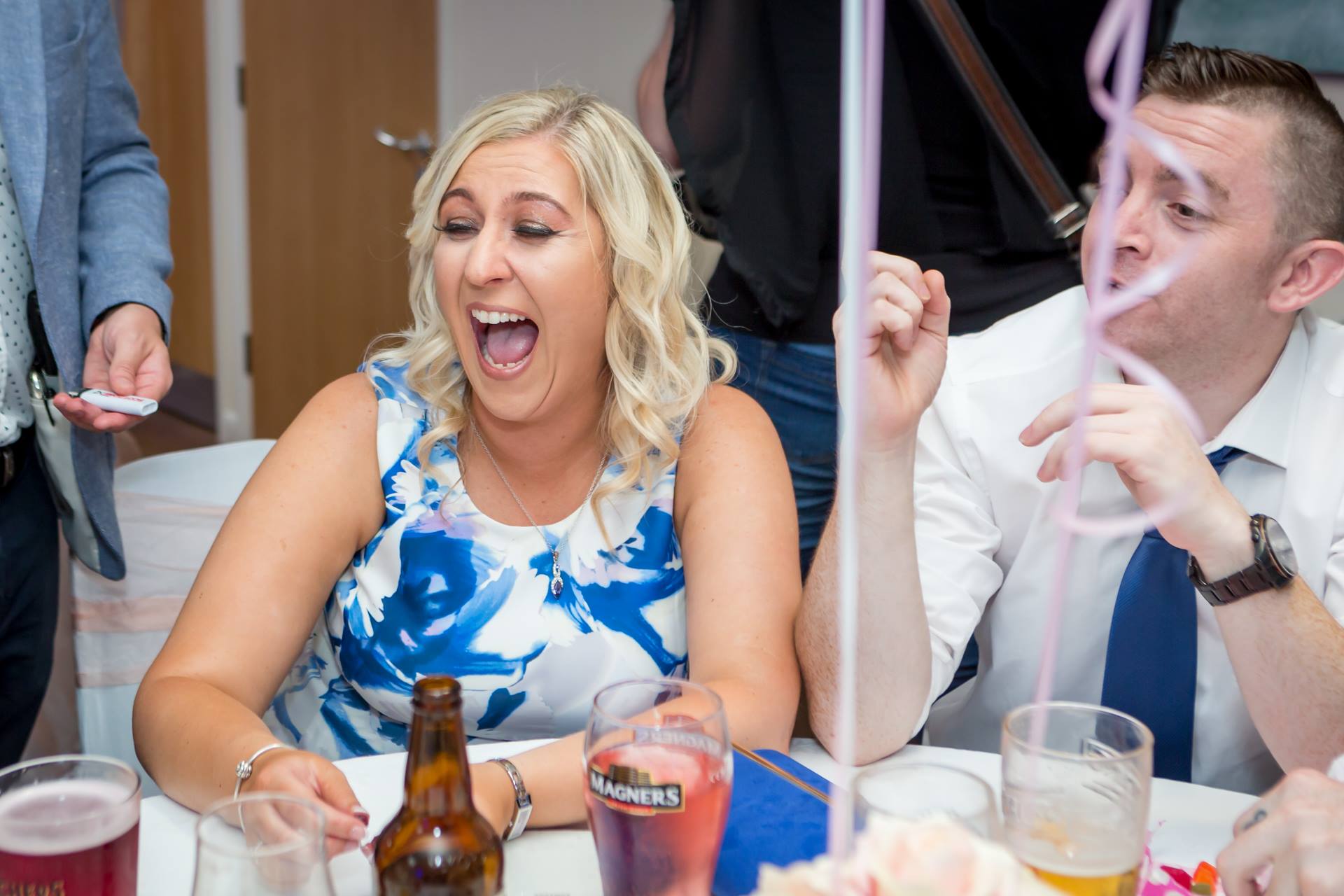 Why Hire Telford Magician Phil Taylor?
✅ Amazing Magic
✅ 20 Years Of Experience
✅ Professional Polished Act
✅ Worlds Best Magic Tricks
Telford Wedding Magician
Getting married in Telford?  Need a magician?  Fantastic. There are many benefits to booking a wedding magician like me.  Firstly magic is amazing to watch, secondly it gives your guests something different to talk about a unique experience that will create laughter, fun and happiness. Keeping your guests entertained though-out your big day should be of paramount importance to you. If you keep them entertained friends & family will be enjoying themselves staying longer and then after talking about your big day for years to come.
My Guarantee to you.
✅ Dazzling Magic & Mind Reading
✅  Laughter & amazement
✅ Great photo opportunity
✅ Perfect Ice Breaker
✅ Guests laughing & having fun
✅Fantastic photo opportunity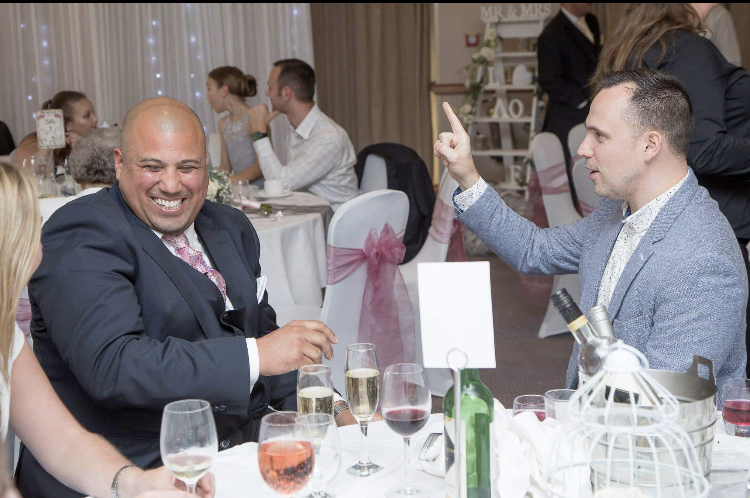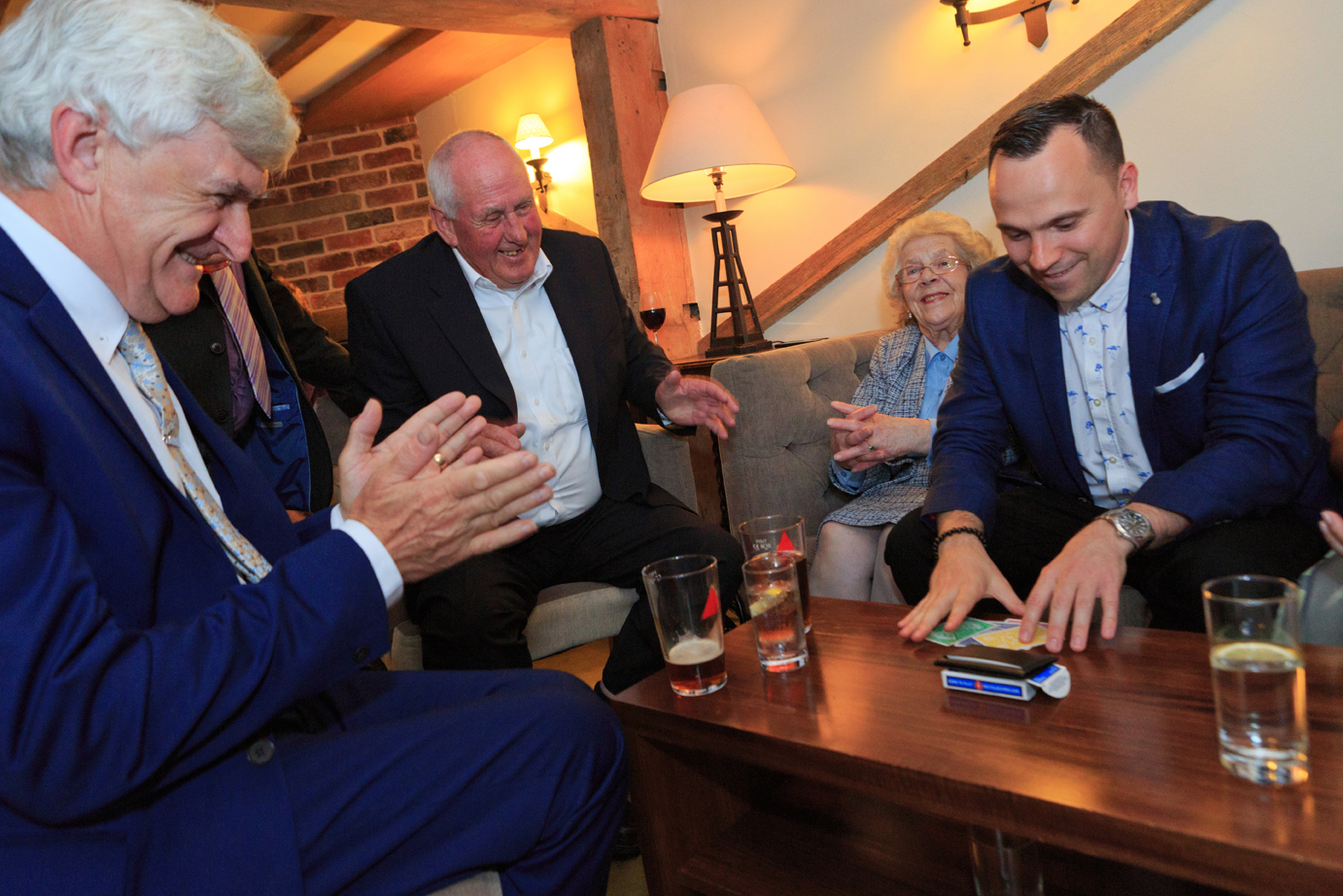 My Promise to you.
✔ Laughter and excitement 
✔ Bringing people together 
✔ Setting the tone of your party
✔ Mind blowing magic
You're planning a party and want to book something extra special, something different to help celebrate in style, then look no further, I'm the perfect ice breaker, friendship maker and all round good guy. I specialise in making sure your party goes off with a bang.
Milestone birthdays need to up there with the best party's of a lifetime. They need to
be remembered
for stand out occasions, distinctive and diverse. Booking me as your Telford very best close up magician will add the impact you're looking for. As soon as I arrive at the party magic will happen, you will see people's eyes light up with surprise and enjoyment as I approach and perform crazy magic. They will wait there turn to witness the impossible. You will hear tales of amazement and some people desperately trying to figure out how the impossible became possible, and that's all part of the fun and enjoyment of hiring a professional magician.
If you want to something different, get in touch today to find out more. Call 07967155970
You probably have load of questions so why not get in touch today CLICK HERE or call 07967155970 for a no obligation quote.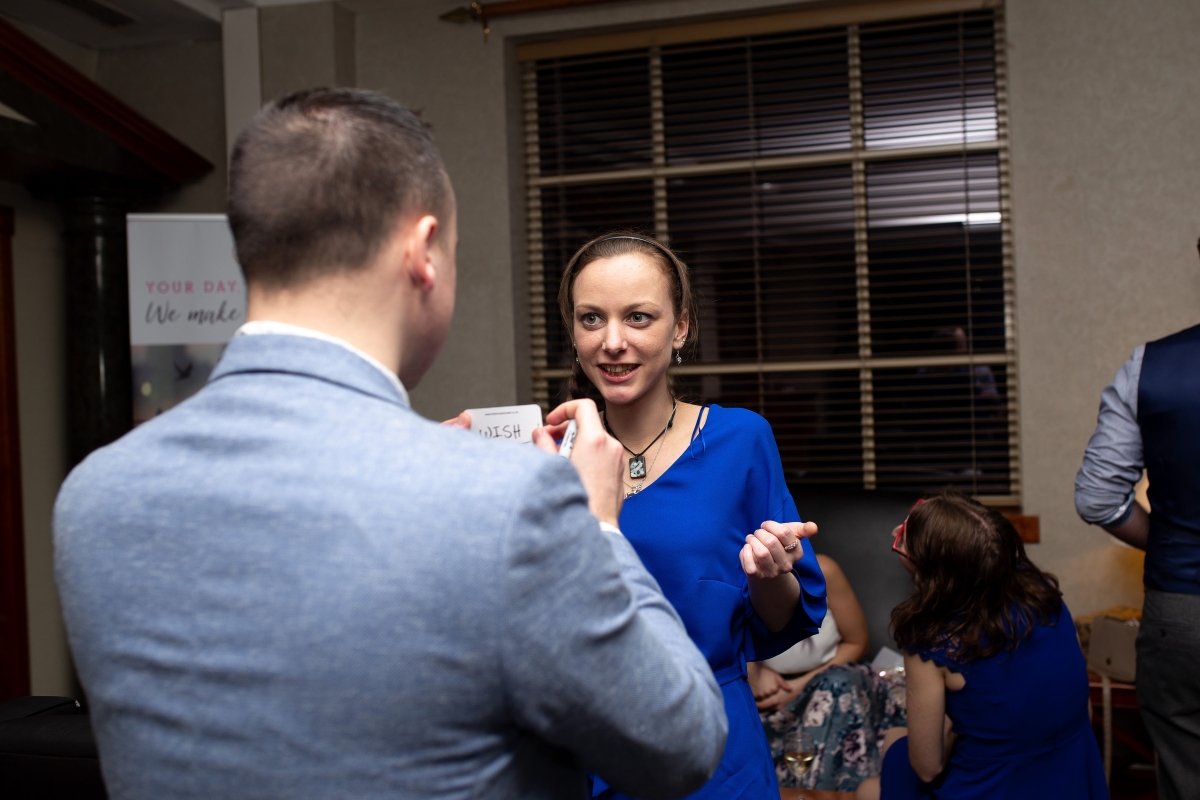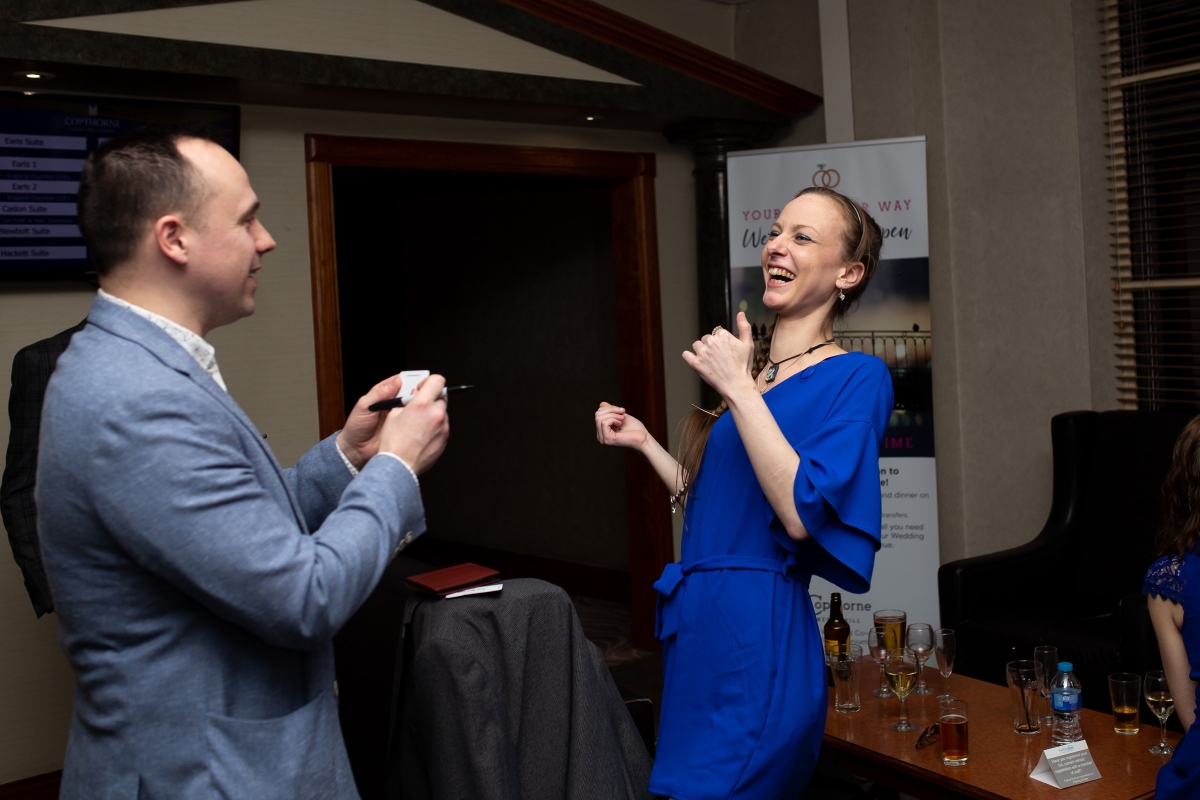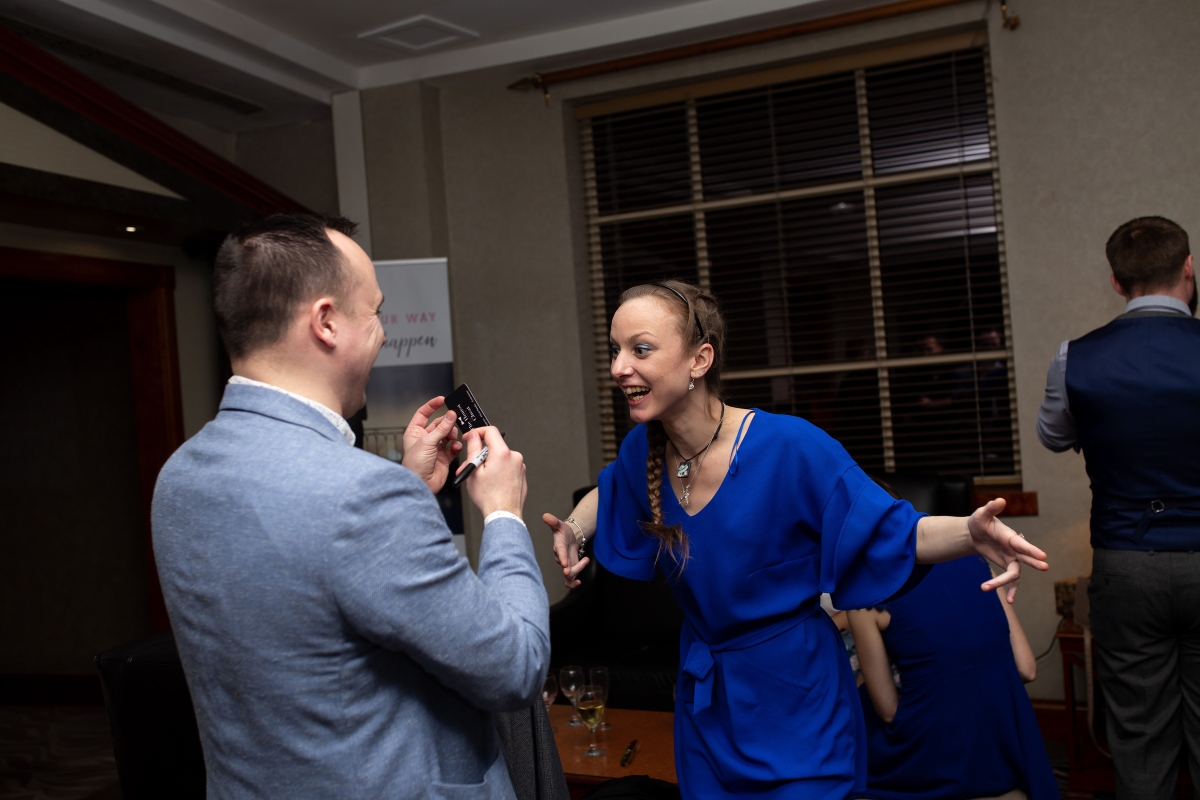 WORKING TOGETHER
Together we form a team, working hard to make sure your guests are having the best time, keeping them laughing, showing them extraordinary demonstrations of magic and a glimpse into an impossible world.  I want your guests to experience wonder and delight something different to get excited and amazed about, to ultimately create the perfect party.
 WHAT DOES BOOKING A MAGICIAN LIKE PHIL TAYLOR ADD TO ANY EVENT?
☑ "Creates amazing magical moments"
☑ "Natural talking point that brings people together"
☑ "Makes the event more special"
☑ "Gets people laughing and having a great time"
Do you perform at wedding as Telford Magician?
Yes, booking me as Telfords Wedding Magician I offer a number of performance slots. During the photos, after the wedding breakfast or as the evening guests are arriving.
How much does Telford Magician cost?
The cost will depend on a few factors, location, type of event, number of guests.  Get in touch for a no obligation quote.
What magic tricks do you perform as Telford Magicain?
Mind reading, metal bending, hypnosis, pick pocketing – it really depends on what I think the audience will react best to.
Hopefully, you understand what I can do for you and if you want to find out more or get a quote please fill in the form below or call me on 07967155970 for a no-obligation quote and a general conversation.
Three simple steps to booking me as your magician or call 07967155970
Fill in the form.
Find out more.
Book me.
Fill In the Form For A No Obligation Consultation & Quote
Phone Number: 07967155970
Email Address: ptaylor@magicianscorner.co.uk
Places I perfrom in Telford, Lillershall, High Ercall, Woodcote, Edgmond and many more…