Coventry's Magician
So your thinking about booking entertainment and thought a magician would do the trick (no pun intended).  Well, you've come to the right place.  My name is Phil Taylor Coventry's finest magician I offer a unique experience for you and your guest to enjoy.
Do you want to leave a lasting impression, then booking a professional magician is a must.  But don't let me tell you let me show.  Take a look at over 100+ reviews
Create something unforgettable & unique book Phil Taylor Magician today!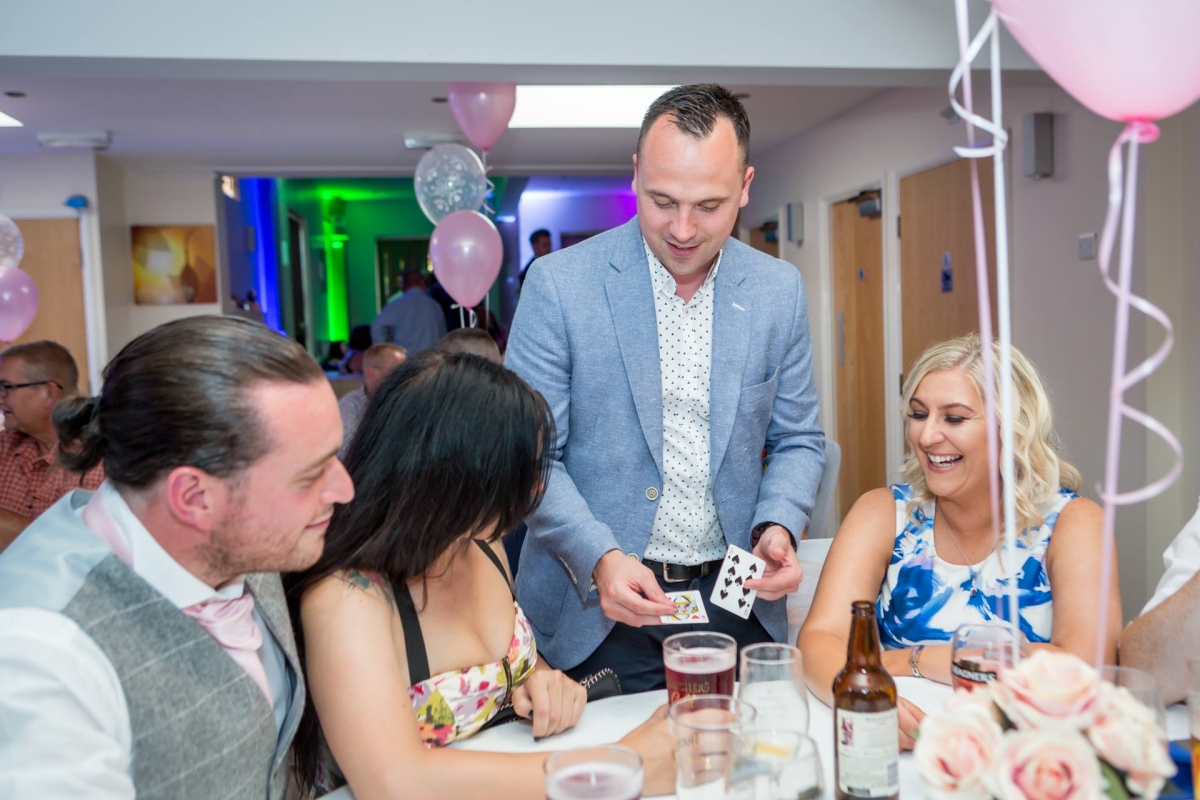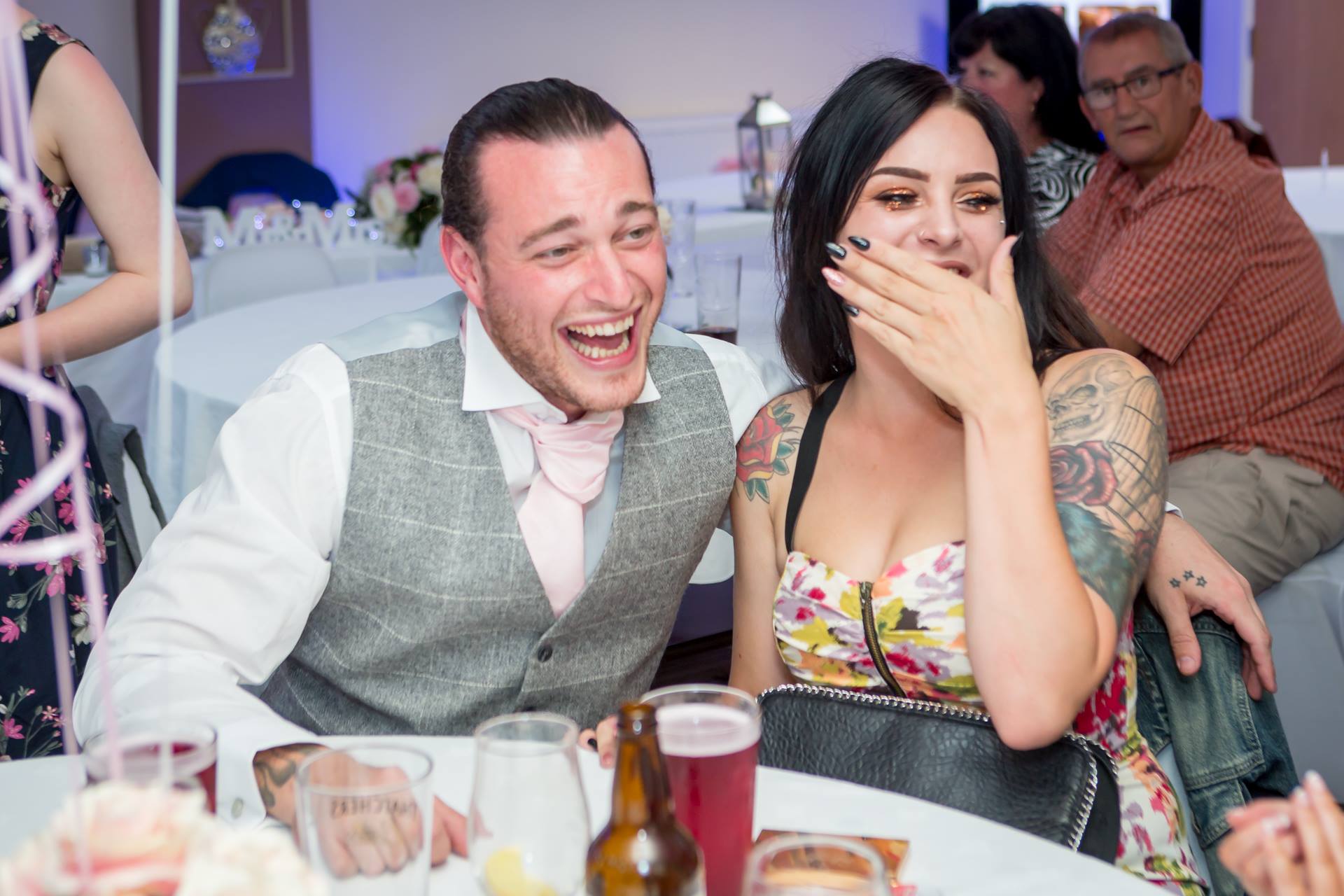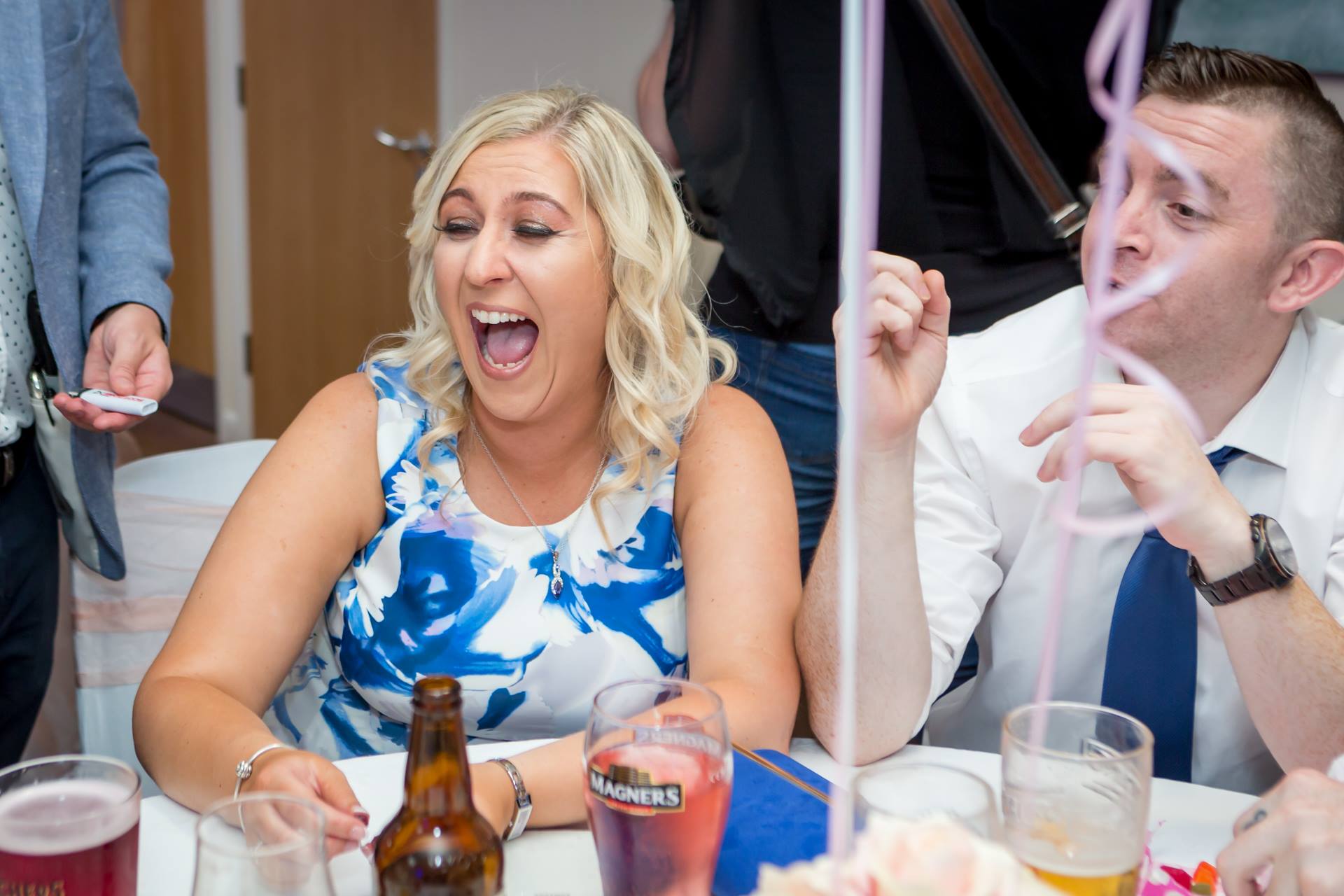 About My Magic.
I have been studying magic for many years and have learnt from the very best magician's from around the world.  Learning magic from brilliant magicians enables me to deliver an
unique
experience for you and your guests.  There will be a mixture of sleight of hand magic, psychology and mind reading.  You will hear guests'
laughter
and
amazement
and some guests desperately trying to figure out how the magic works, and for me that's the trick to being Coventry's best magician, bring moments of madness and happiness to your event.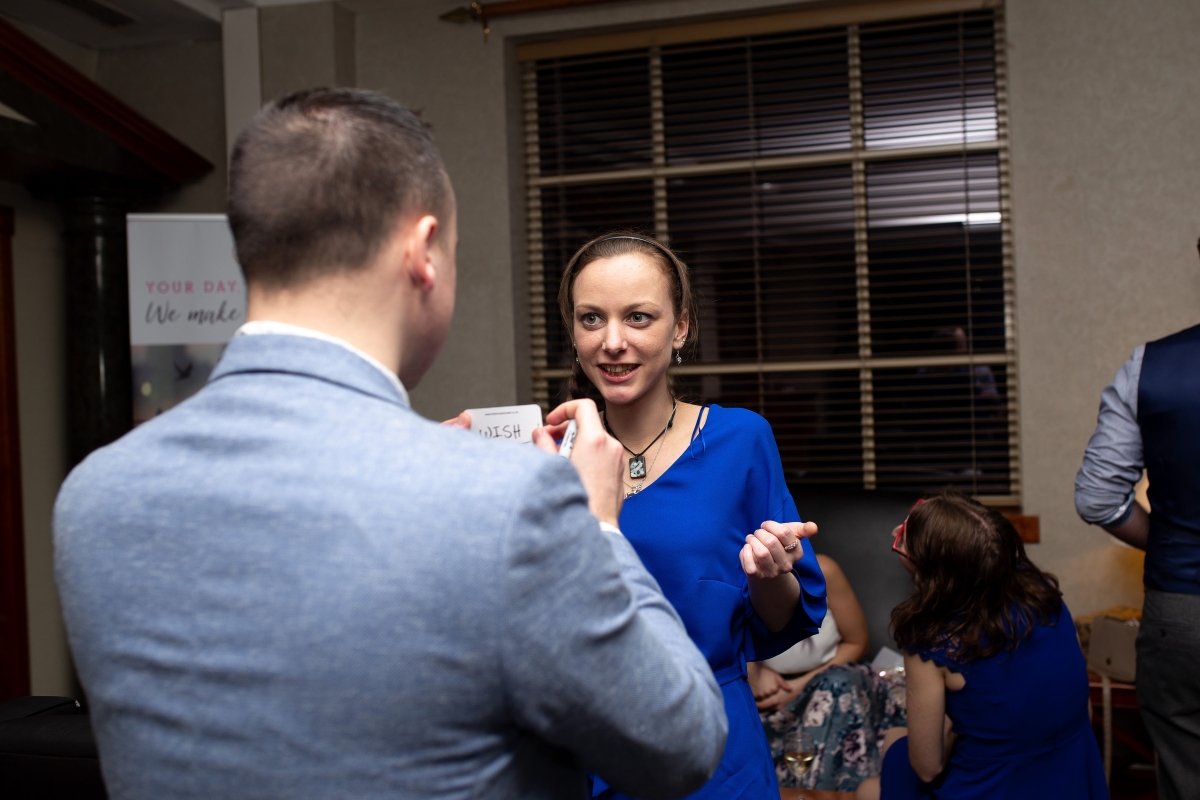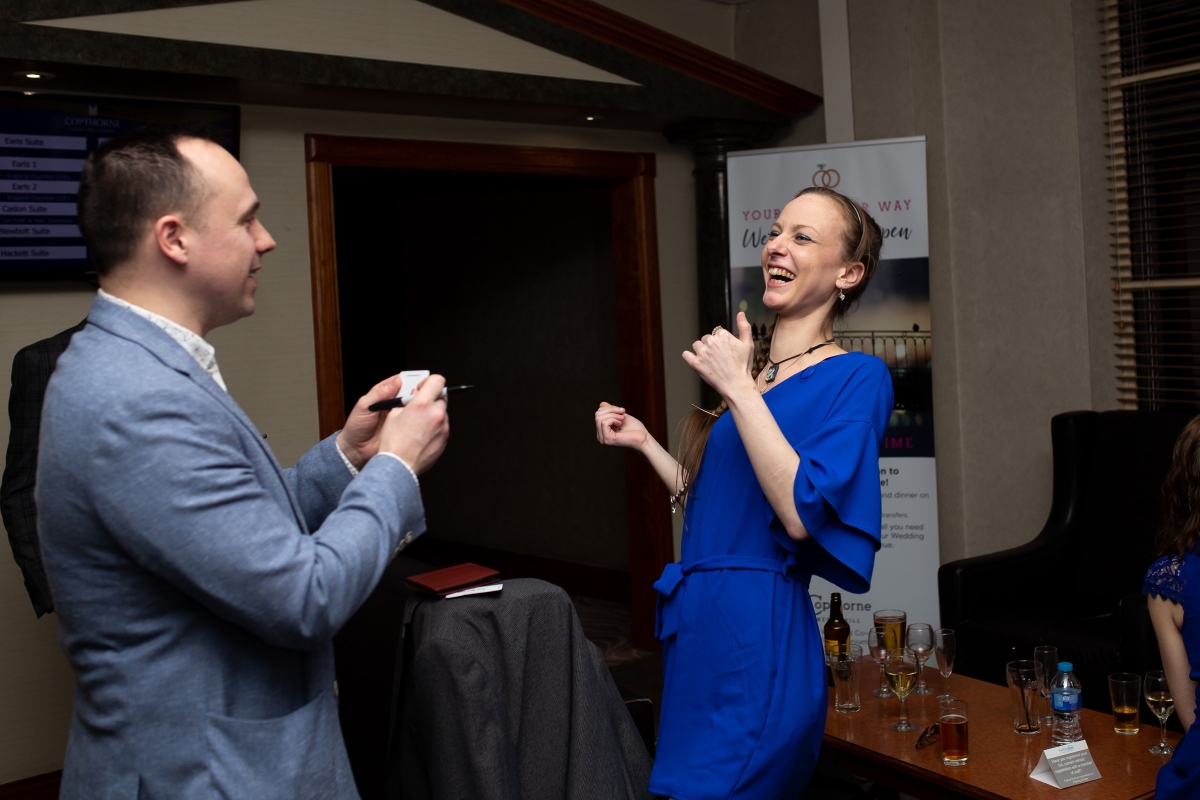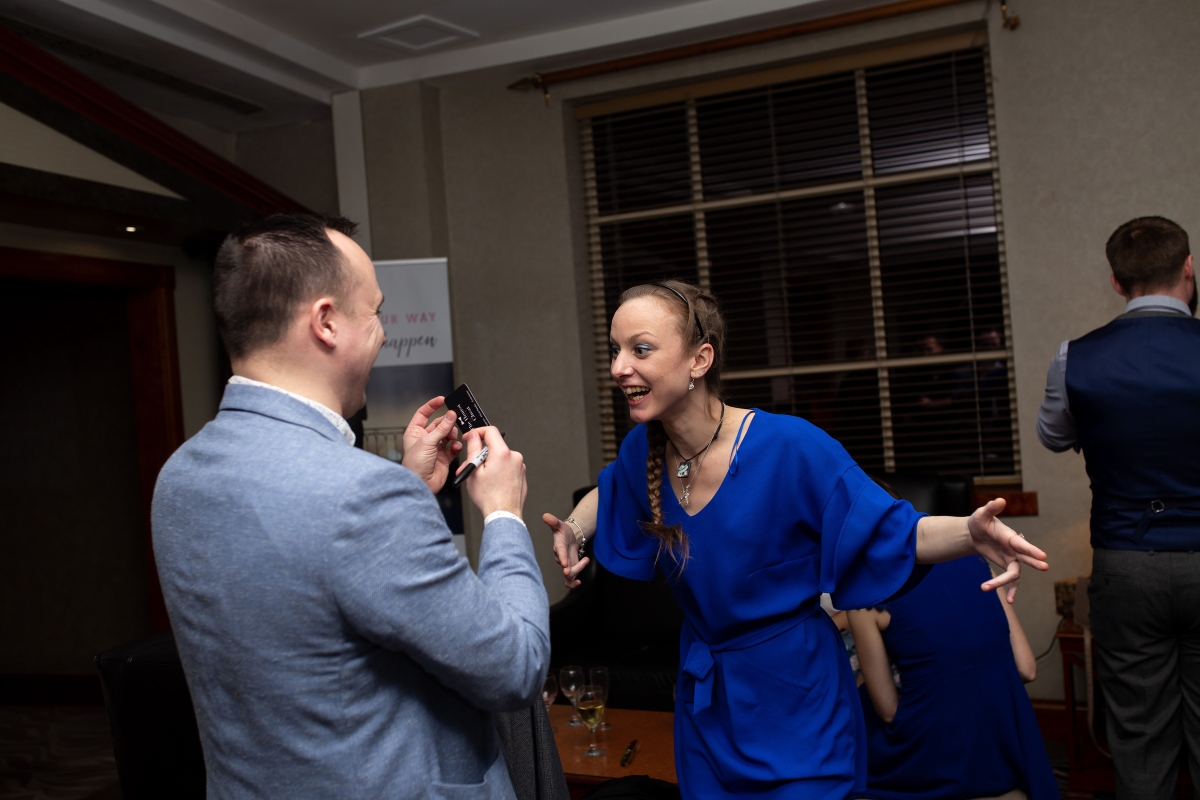 What Magic Tricks Do You Perform?
I have a large repertoire of magic that ranges from coins, cards and mobile phones.  It depends on who's in-front of me to what trick I feel will get the best reactions.  Having the experience to do that will give you and your guests the magical moments of a lifetime.  If you
'
re unsure about how to spot a good magician check out my blog
how to spot a bad magician
that should help you.
Here are a few things you can expect to see at your event
➜ Mind Reading
➜ Metal Bending
➜ Expert Card Cheating
➜ Hypnosis
➜ Pick Pocketing
Wedding Magician Coventry
Weddings are a once in a lifetime occasion so why not make the most of it the opportunity to impress your guests with Coventry's finest Wedding Magician Phil Taylor?
When booking me as your wedding magician my whole goal is to make sure all your guests feel welcomed and special whistle experiencing amazing magic tricks.
"I will help to make your wedding day amazing"
Most couples book a magician because they know wedding days can be long and want to inject some fun and excitement into their day.  The perfect place to have a magician perform is either during photographs, after the wedding breakfast or at the drink reception.
"Weddings should be about fun, happiness and laughter"
My Guarantee To You
✓ Incredible Magical Moments
✓ Fantastic Photo Opportunities
✓ Perfect Ice Breaker
✓ Spectacular Magic Tricks
If your still looking for idea for venues check out Hitched Coventry or for some of the best wedding blogs of 2019
I also wrote some blogs that you could find helpful. Top 5 Wedding Games, Best Time For A Wedding Magician To Perform 
Party Magician Coventry
Hiring Coventry Party Magician Phil Taylor is one of the most important thing you could do to uplift and bring together guests.
Be it for a house party or a formal dinner, booking a magician like me to keep your guests entertained is absolutely necessary, if you want to standout and make your party perfect get in touch today to find out more.
Perfect Entertainment for
🠺 House parties
🠺 Intimate privet dinner parties
🠺 Walk around drinks reception parties
🠺 Garden parties
🠺 Birthday parties
🠺 Company Christmas parties
All parties are very different and they all have their own unique feel that why I tailor my performance to fit in with your party.
Get in touch today to find out more ptaylor@magicianscorner.co.uk
One of the most important things to do when organising a party is planning here is a blog I wrote called Party Planning Checklist 101.
I also run and host the largest UK magician podcast please click the links below to take a listen.
★★★★★ Reviews 100 + Authenticated Reviews Coventry Magician Phil Taylor
When do you perform at weddings in Coventry?
Every wedding is unique and different depending on your requirements I will tailor my magic to work with you guys helping to create your perfect day.  However there are a few popular times when I'm requested to perform, after the ceremony, during photos, following the wedding breakfast and then into the evening as the other guests are arriving.
What magic tricks do you perform in Coventry?
Close up magic, hypnosis, pick-pocketing and mind reading.  My repertoire of magic is vast – I tailor each performs to the group I'm entertaining.
How much does a Coventry Magician cost?
Expect to pay anywhere between £300 – £1000  for a professional magician.
Hopefully, you understand what I can do for you and if you want to find out more or get a quote please fill in the form below or call me on 07967155970 for a no-obligation quote and a general conversation.
Three simple steps to booking me as your magician or call 07967155970
Fill in the form.
Find out more.
Book me.
Fill In the Form For A No Obligation Consultation & Quote
Phone Number: 07967155970
Email Address: ptaylor@magicianscorner.co.uk