Find out about Phil Taylor Wedding Magician
Welcome if you're viewing this you've come to the right place for your magical entertainment needs, suitable for all ages.   I provide great close up magic for your wedding and guests in and around Birmingham and the Midlands.
Here are some great key points to remember about why you should book me for your wedding.
Close Up Magic / Table Magic is a great ice breaker it can really get your wedding warmed up especially if the tables have mixed guests on that aren't familiar with each other, nothing like creating a talking point….
Diversity, I can entertain your guests during drinks receptions or waiting for photos, in-between courses or at the evening reception.  This is something we will need to talk about so why not give me a call now 07967155970.
If the weather doesn't hold up, it's a simple matter of moving with the situation.  My magic is flexible and can quickly adapt to all conditions.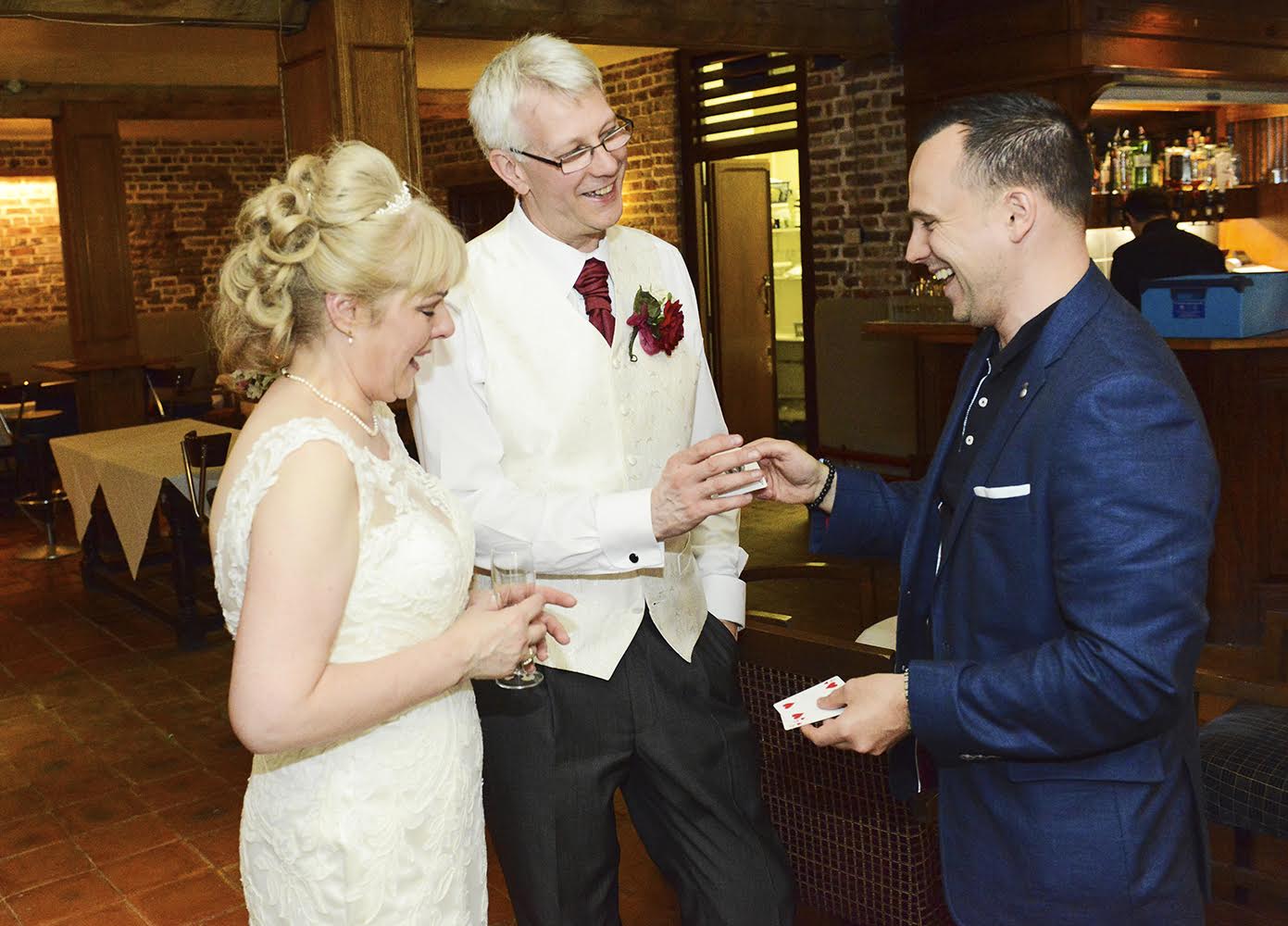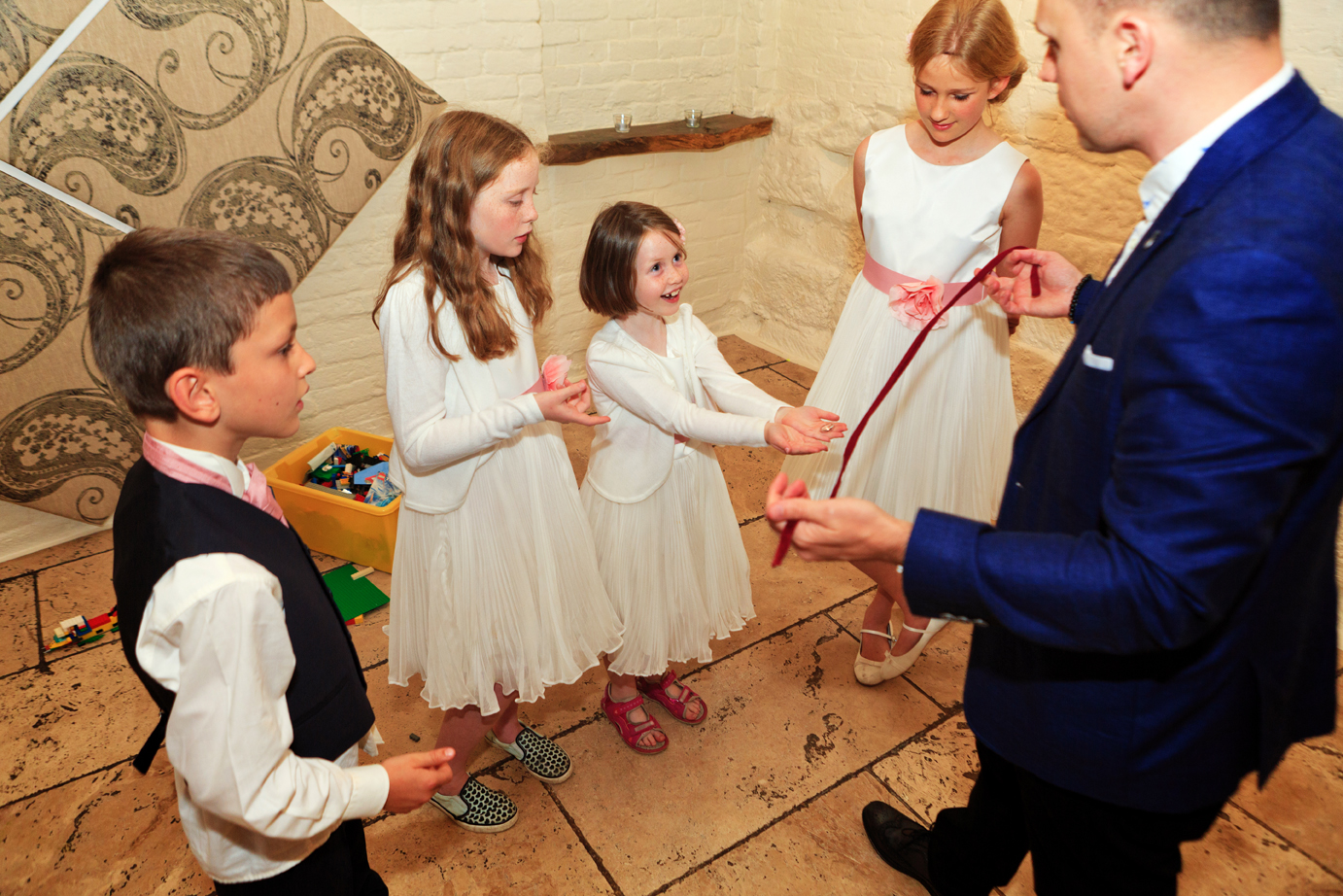 Hiring A Magician At Your Wedding things to consider
What type of magician to book?
Booking  a magician who specialises in entreating adults can be a difficult proposition – with many about, who do you book? Will they do a good job and conduct themselves correctly?
I've been in magic for a long time now and have seen all sorts of professional magicians, some are comedy magicians, who emphasize on the comedy aspect but thats not to take away from the magic.  Other are very serious and tend to perform set peaces of magic.
The magician that would work best at weddings are personable people, who really know how to deal with different types of people and venues – you are looking for a magician who can display a wide variety of proof they have dealt with all sorts of people, so the first thing I would recommend would be check out their web-site, if they have lots of photos/videos on their site thats a good start, if how ever the web-site looks a bit unkept with pictures of the same people/event, that could be a big clue as to how much they have really worked.
What time works best when having a magician at your wedding ?
Close up magicians are usually booked at the very end of the wedding just before the last course is being served or as the photos are being taken, entreating the guest at the lower point of the day or the evening reception as the other guests are arriving just be for the DJ is about to start.
 How to select a magician?
The one thing to consider the most is references, you should  look for at testimonial pages, I choose to use Google to do mine,
link
.  The quotes should say good thing about the magicians magic but it should also give you a good insight how they interact with the guests.
We have already touched on experience, so look for positive references and pick up the phone and ask what they can do for you and get some feed back that way.   They should be able to tell you how they work and will fit into your day – if you need a magician in Birmingham please give me a call on 07967155970.
If you need to know anything about hiring a magician please give me a call or check out my web-site
www.magicianscorner.co.uk
 or ping me over an email ptaylor@magicianscorner.co.uk.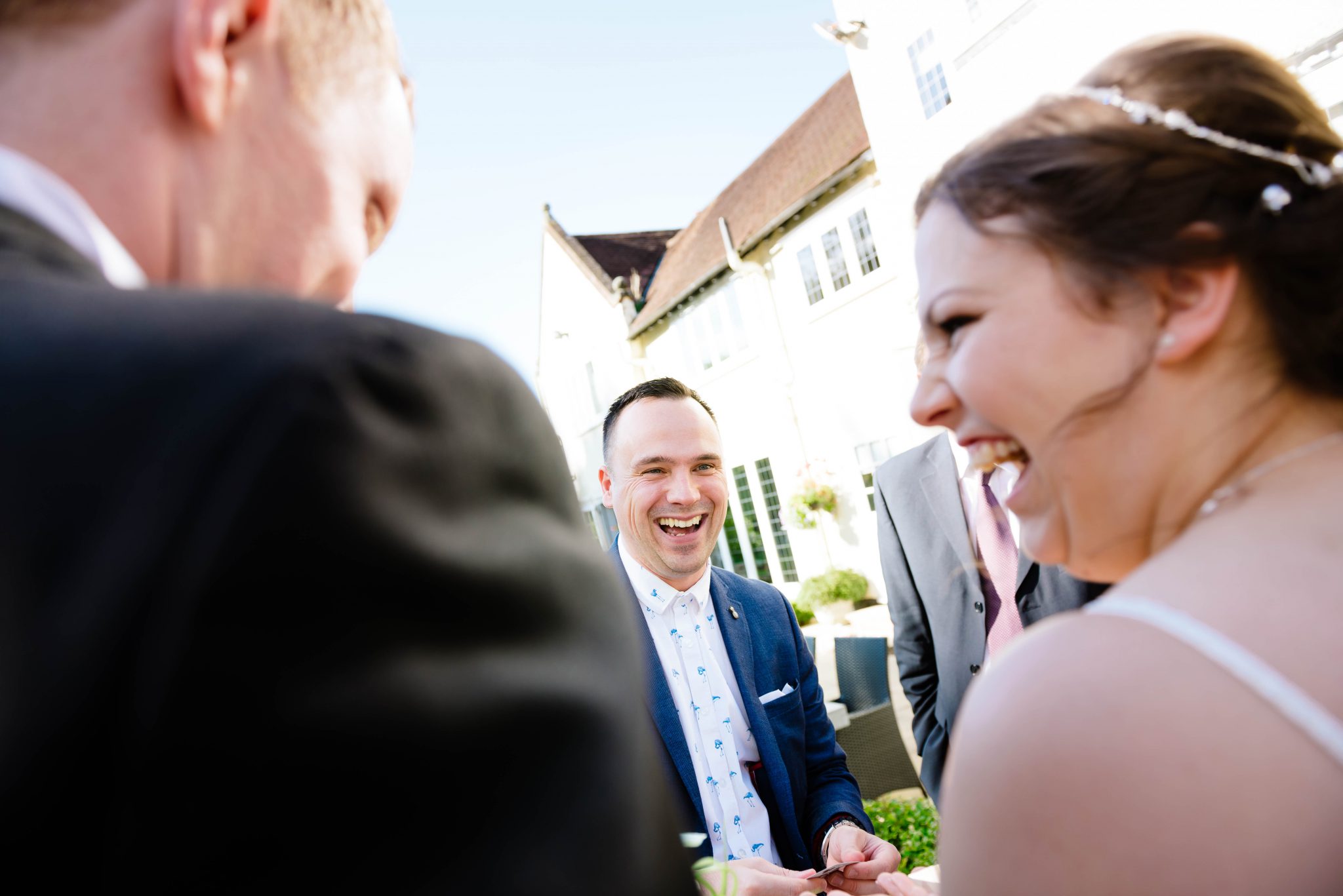 Email: ptaylor@magicianscorner.co.uk
Phone: 07967155970